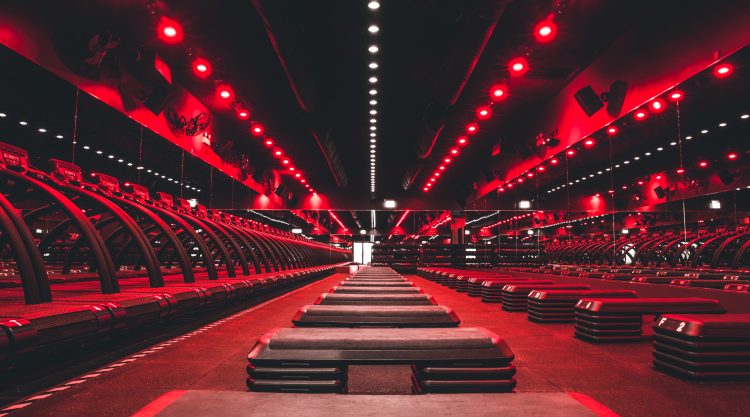 Wellness
SWEAT: Zoe Perlmutter Williams & Barry's Denver
If Zoe Perlmutter Williams isn't moving, then she's not living. She's like the bus in the Keanu Reeves movie, Speed.
We tried to keep up with this woman on the go who's leading packs of exercise enthusiasts at the newly opened Barry's in Cherry Creek North. So, settle in and find out what makes our latest addition of SWEAT sweat.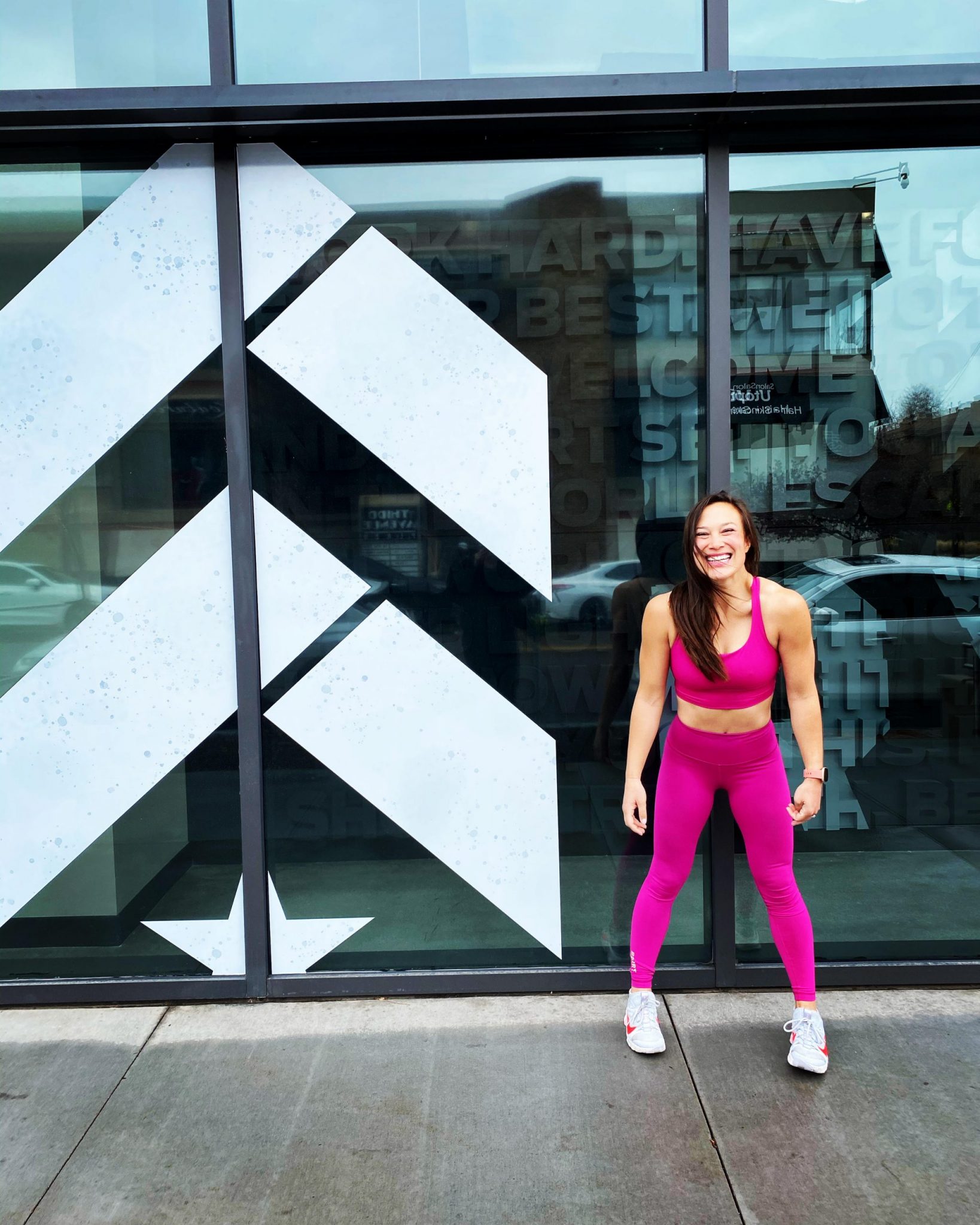 When and why did you get into health and fitness as a career?
I began my health and fitness career in the Spring of 2018. After graduating from CU Boulder in 2014, I spent a few years in the Hospitality/PR industry, which I loved but, deep down, I'd always had a longing to work in health and fitness. I was an athlete growing up, competing in gymnastics, diving, and dance all the way through college, so a career in fitness where I could marry my love for staying active and my passion for connecting with people always seemed to be a great fit. Working out has been an outlet for me my entire life – to start my day, get prepared for a big event, or even just clear my mind after a stressful week, and I dreamed of bringing that same escape to others that I had always found in some of my favorite fitness classes.

Diet goes hand-in-hand with exercise. What are your keys to discipline and maintaining a clean diet a majority of the time without gravitating to junk food?
I've found that as I get older, it's simply becoming necessary to maintain a clean and vitamin-rich diet in order to fuel my body for the amount of classes I'm teaching. But it hasn't always been that cut and dry! I am a true foodie at heart, and love to indulge on a Sweet Cow Milkshake or a Cherry Cricket Burger every so often, so I truly believe that finding a balance and allowing myself to enjoy the foods I love in moderation is what helps me stay committed to healthier whole foods a majority of the time. Finding snacks dense in nutrients that mimic some of my favorite junk foods has always been an easy way for me to uphold a clean lifestyle without gravitating to all of the processed stuff. For instance, I love to nosh on sliced red peppers with KiteHill Cream Cheese topped with Trader Joe's Everything Bagel Seasoning, rather than one of my childhood favorites, Lays Potato Chips and French Onion Dip. Or, I'll curb a late night craving for SourPatch Kids by opting for Frozen Grapes (most of the time!)
What's your favorite "healthy" meal?
If I'm dining out, my favorite healthy meal is Hillstone's Kale and Rotisserie Chicken Salad and the Thai Tuna Rolls which I'll split with my husband. (Hillstone Sushi is one of world's best kept culinary secrets!) If I'm cooking, I love to make Half Baked Harvest's Sticky Ginger Sesame Meatballs or my Slow Cooker Chicken Tortilla Soup with Siete Sea Salt Tortilla Chips.
What's your favorite "cheat" meal?
This one is tough! But if I had to choose, it would be Tavernetta's Lobster Tagliatelle with a heaping plate of their warm, house-made Focaccia to soak up all of the sauce.
How long are your workouts? How many times a week?
Barry's classes are 50 minutes. I teach six times a week, Monday – Thursday, but clients could come every day if they'd like!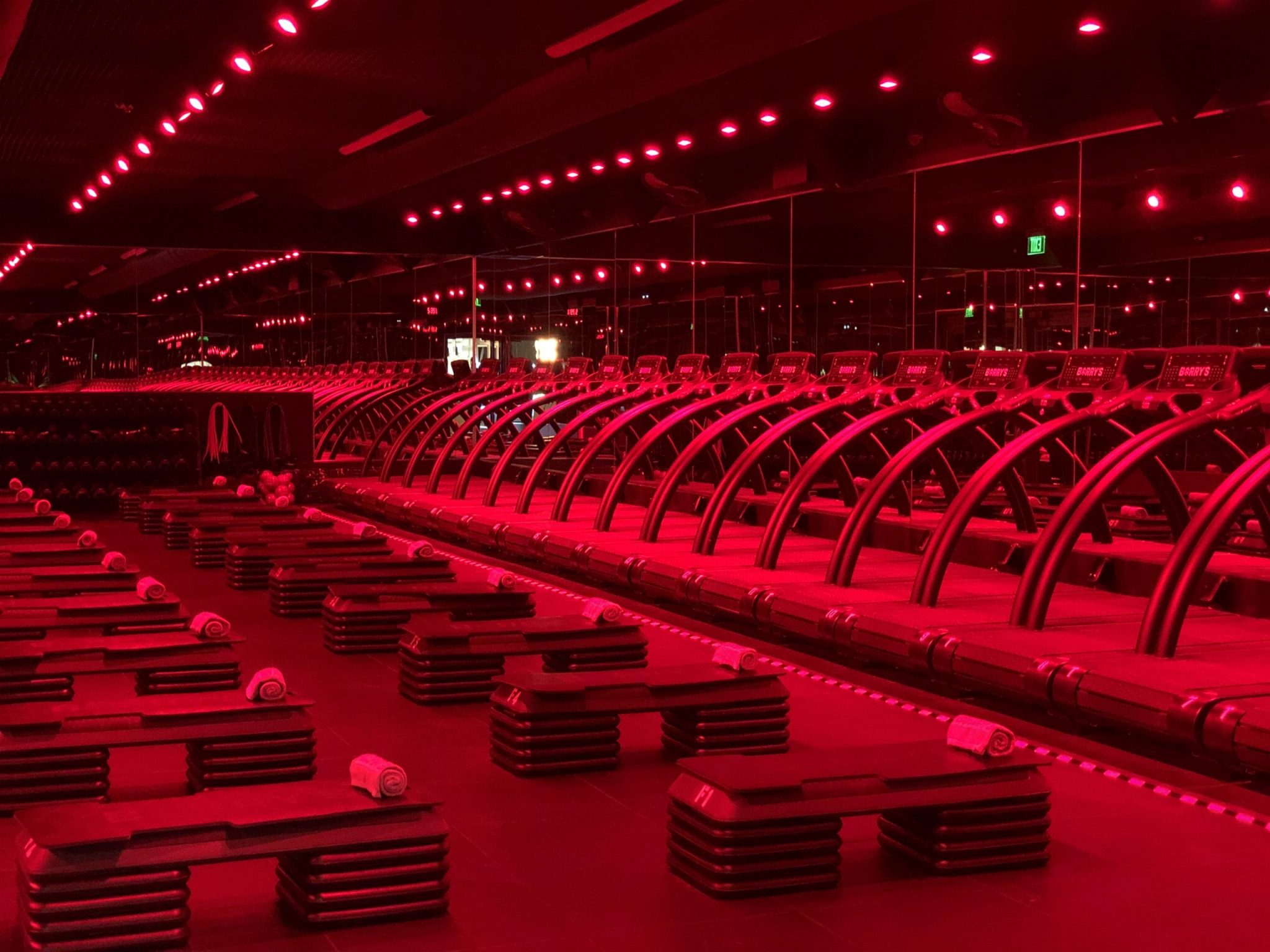 There are so many workout options. Why Barry's?
Each Barry's class and instructor has a unique way of motivating you to push past your limits before you even have time to set them. From the pulsating music that makes you feel like you're out on the town with your best friends, to the red lights that illuminate a bright and vibrant energy on the dreariest of days, to the carefully constructed strength training and treadmill programs that are literally choreographed by each instructor minute to minute, the class comes together in a way that is fun, uplifting, and enables every person to walk out of the red room with a sense of strength and power that they might not have had before. Each day at Barry's focuses on a different muscle group, whether it's Monday: Arms & Abs, Thursday: Ass & Abs, or Friday: Total Body. So, even students who do Barry's every single day will have a different experience each day of the week. But one constant remains daily, each athlete walks out of class feeling accomplished, strong, and ready for more, and that's what sets Barry's apart!
What's the best advice you can give about exercise?
The best advice that I can give about exercise is don't be afraid to try something new and don't be afraid to try something that brings you joy! I think so many people either get stuck in the same workout pattern that they've done their whole life or are under the impression that exercise has to be this painful, serious, hour out of their day. Years ago, after floors and floors logged on the Stairmaster in college, I had, for some reason, convinced myself that I didn't like "spinning." After months of back and forth, a friend in NYC finally convinced me to go to a cycling class because she thought with my dance background that I'd love it for the music and choreography. Spoiler Alert: I DID! And that class ignited my exciting fitness journey which ultimately led me to Barry's. Many years later, I am hooting, hollering, and clapping as I'm sprinting on the treadmill and tapping my foot as I'm lifting weights in the red room. To stay active and keep working out daily, you have to find something that makes you smile and dance a little bit!
For someone reading this who's struggling to get active and healthy, what do you say to encourage them?
For someone who is struggling to get active and healthy, I encourage them to start with one small weekly goal. Find a day and time that works to complete that goal, and stick to it for a month. For example, someone could commit to walking around Wash Park one time every Tuesday evening. After completing the second Tuesday, the person is already half way there and will hopefully get excited to finish the goal strong. Once the month is over, a routine has been set in place and it should feel great to have committed time and energy to ones' self week after week, ultimately turning into a habit the person looks forward to or can't live without. Eventually, the person may add on another day, another activity, or even another class to their routine and continue to move forward on their fitness path month after month!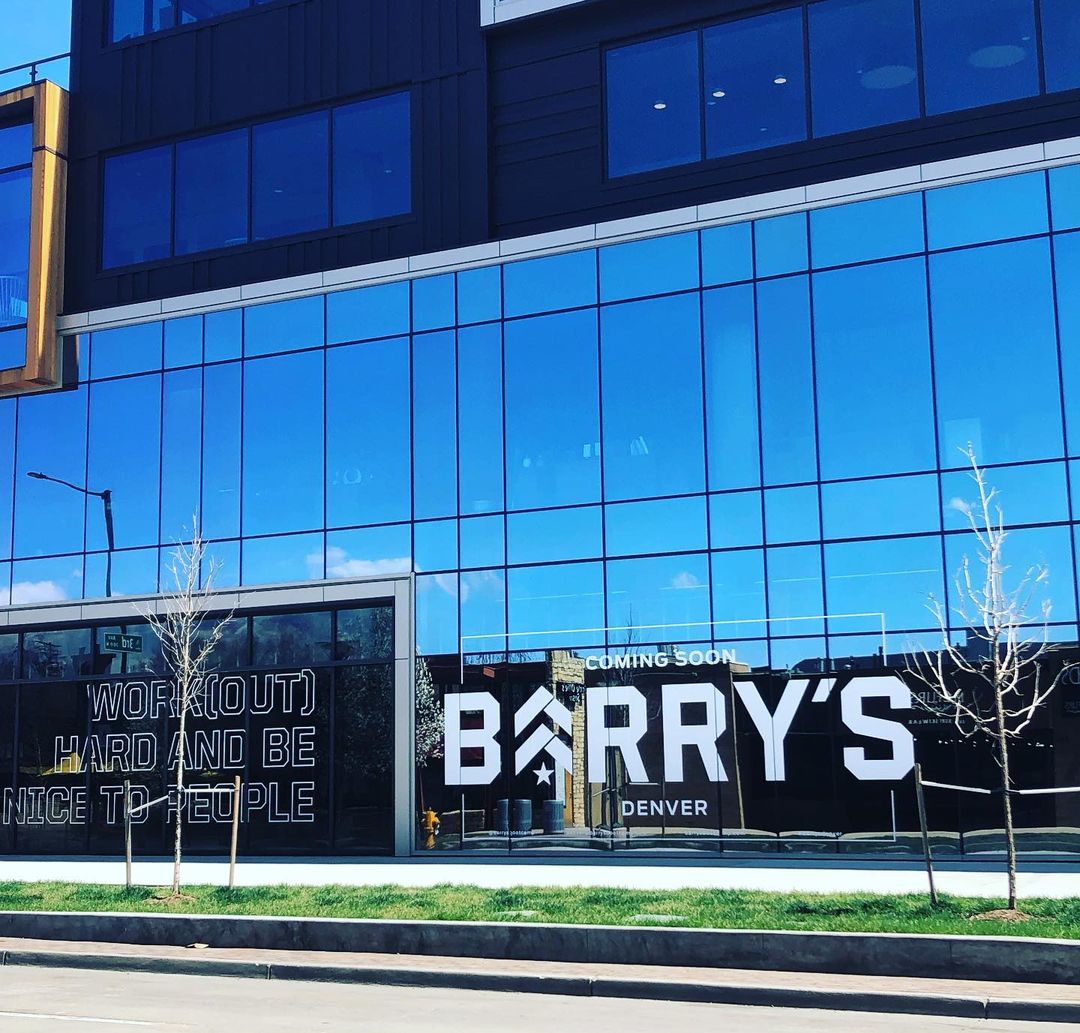 I have trouble fitting exercise into my schedule three to four times a week. How can I do a better job with that when I'm also balancing work, family, sleep and other factors that require my time and attention?
Of course, it's easier said than done, but I think the best way to stick to a fitness routine in the midst of juggling every aspect of life – family, sleep, work, errands, catching up on Netflix shows… is to set a plan at the beginning of each week, write it down, and tell a partner, family member, or a friend about it. This always helps me stay accountable, if I've said it out loud both to myself and to the other members of my household so that we all know I've got a plan, a goal, and I'm sticking to it! If it's a really busy week, even just 15 – 20 minutes of movement, whether it's a quick Barry's At Home workout via Zoom or walking around the block while you have a phone touch base with a co-worker, are great ways to get your heart rate up and stay active even in times when it seems impossible!
There's so much information out there claiming to do this or that when it comes to the "right" way to workout. I don't know what to believe anymore and I know I'm not alone with that feeling. What myths can you dispel about the right and wrong ways to work out and see results?
I think the biggest myth about any type of workout is that it will yield instant results the very next day. Even if you're doing Barry's every single day, you must continue to stay active, work hard in class, and commit to a well-rounded diet to start seeing results over a course of a few weeks or months, whether your goal is to build muscle, lose fat, or both. Another prevalent myth is that lifting heavy weights will make you "too buff" or "bulk up." Strength training, using resistance or weight like a dumbbell or one's body weight, increases lean body mass which is particularly important for weight loss because lean muscle burns more calories than other types of tissue. Not only does strength training increase lean muscle mass, but it helps increase metabolism, bone density, and lowers the risk of injury by better supporting joints.
*To see what all the SWEAT is about, visit Zoe and the rest of the Barry's Denver team at 260 Josephine #100 (80206) or online at barrys.com/studio/denver/