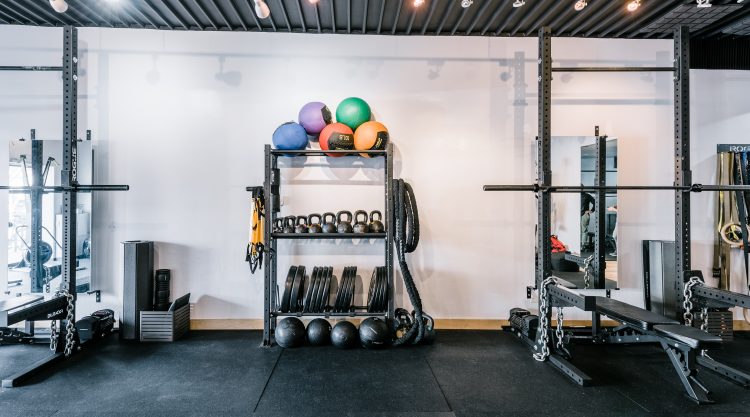 Wellness
SWEAT: The Studio
Health and fitness are what keep us all going, right? If we're good about it, then the chances are high that life is better and more manageable because of it. However, if we get side tracked from our regimen, it's also likely we'll experience challenges physically and mentally at a quicker clip as well.
With so many gyms and studios that get the blood pumping, the calories burning, and the muscles strengthening, we wanted to spotlight the professionals whose calling it is to get us in shape, keep us in shape, and help us live our best lives.
In the first installment of our new online series, SWEAT, we sat down with Brian Duffy, owner of The Studio in Cherry Creek, to learn more about what makes this man sweat.
When and why did you get into health and fitness as a career?
I got introduced to fitness at an early age and it has always been something I felt passionate about and connected with. After high school, I attended CU Boulder and was in the Architecture School. After my first year, I realized how unhappy I was and I switched my major to Exercise Science with a minor in Nutrition Dietetics. I have been in the fitness industry for over 10 years, formerly working at Pura Vida Fitness & Spa, and currently co-owner of  The Studio in Cherry Creek.
Diet goes hand-in-hand with exercise. What are your keys to discipline and maintaining a clean diet for a majority of the time without gravitating to junk food?
Diet and exercise definitely go hand-in-hand. One key to making this relationship work is to make your nutrition plan sustainable and not constantly depriving yourself. Focus on planning meals ahead of time, planning larger meals earlier in the day, and planning meals around your workouts.
What's your favorite "healthy" meal?
Sushi.
What's your favorite "cheat" meal?
Pizza!
How long are your workouts? How many times a week?
My weight training workouts are roughly one hour, four-to-five times a week. My cardiovascular workouts are a mixture of high intensity intervals included in my weight training workouts and long dog walks every day!
There are so many workout options. What do you focus on?
With my exercise science background, I tend to focus on foundational textbook information what has been proven effective over the years. Fads come and go, but overall core principles on helping people achieve their wellness goals stay consistent. I focus on proper movement patterns, mobility work, past injuries, likes/dislikes and specific fitness goals. Depending on the individual's fitness goals, this will guide me to focus on the frequency, intensity, time and type of exercise that would appropriate for the person.
What's the best advice you can give about exercise?
Do not limit yourself! Whatever your fitness starting point is, current age is, or past injury status is, you can keep improving to do the activities you enjoy.
For someone reading this who's struggling to get active and healthy, what do you say to encourage them?
Create small goals for yourself and celebrate the small victories. Whether the small victory is performing certain exercises well, feeling an increase in endurance or feeling less discomfort in certain muscle regions. Fitness goals take time and it's about being consistent over longer periods of time.
I have trouble fitting exercise into my schedule three to four times a week. How can I do a better job with that when I'm also balancing work, family, sleep and other factors that require my time and attention?
Start with more realistic goals and build up from there. Initial recommendations for general fitness are full body weight training routines twice a week and cardiovascular work three-to-five times a week. Combine high intensity intervals into your weight training routines and focus on working larger muscle groups to make your workouts more efficient. Or break your workouts up into shorter durations throughout the day which fits into your schedule!  
There's so much information out there claiming to do this or that when it comes to the "right" way to workout. I don't know what to believe anymore and I know I'm not alone with that feeling. What myths can you dispel about the right and wrong ways to work out and see results?
Depending on the person, there can be multiple "right" ways to work out and get them to their ideal fitness goals. There are certainly more efficient and safer ways to workout though, and you need to consider your fitness starting point, injuries, and specific goals. Your specific goals will dictate the repetition range you're in, the exercises you do, the muscle group rotation you are on, etc. Look for advice in trusted fitness publications like the American College of Sports Medicine or the National Academy of Sports Medicine. 
To see what all the sweat is about, visit Brian at The Studio in Cherry Creek at 2628 E. Third Avenue (80206) or at thestudiocc.com