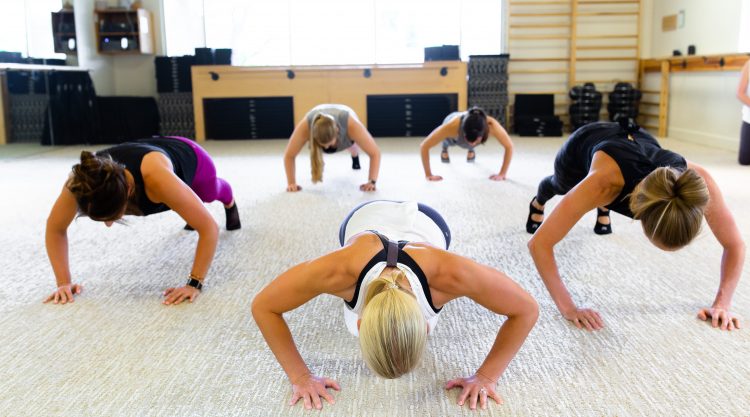 Wellness
SWEAT: Laura Henderson & The Bar Method
Laura Henderson could be considered a thrill seeker.
Or, at least, a former thrill seeker.
Running. Racing bikes. Flying (wait for the below interview to learn about what kind of flying).
Needless to say, she knows a thing or two about sweat, and that is why the owner of The Bar Method in Cherry Creek North is our latest edition (and addition) to see what makes her SWEAT.
When and why did you get into health and fitness as a career?
I have always loved fitness.  I ran cross country in college, raced bikes, and flew hang gliders. I was an epidemiologist and I was traveling way too much. I needed something that allowed me to be more grounded in Denver when I started having kids. I loved fitness and decided to try to do something I loved as my career.  I wanted to build a community that supported people to be stronger physically and mentally and here I am years later with The Bar Method.
Diet goes hand-in-hand with exercise. What are your keys to discipline and maintaining a clean diet a majority of the time without gravitating to junk food?
It is hard with kids, but I try to keep unhealthy foods out of the house.  I allow myself a bit of freedom.  Nothing is off limits, but I try to make healthy choices as often as possible.  I try to make sure I have healthy snacks that I enjoy available at all times so, when I am hungry, there is always a healthy option.
What's your favorite "healthy" meal?
I am really loving Sweet Green's Guacamole Greens Salad right now. But if I am the one cooking, I also love to marinate salmon and serve it with grilled asparagus and baked sweet potato fries.

What's your favorite "cheat" meal?
I have a real addiction to nachos.  I have become a connoisseur of nachos throughout the city.  Billy's Inn is, so far, my favorite!
How long are your workouts? How many times a week?
I usually do several barre classes a week, which are 45 minutes a piece.  I was recently in an accident, so my other workouts have been pushed to the side for recovery, but when I am healthy I like to fit in some extra runs or bikes throughout the week.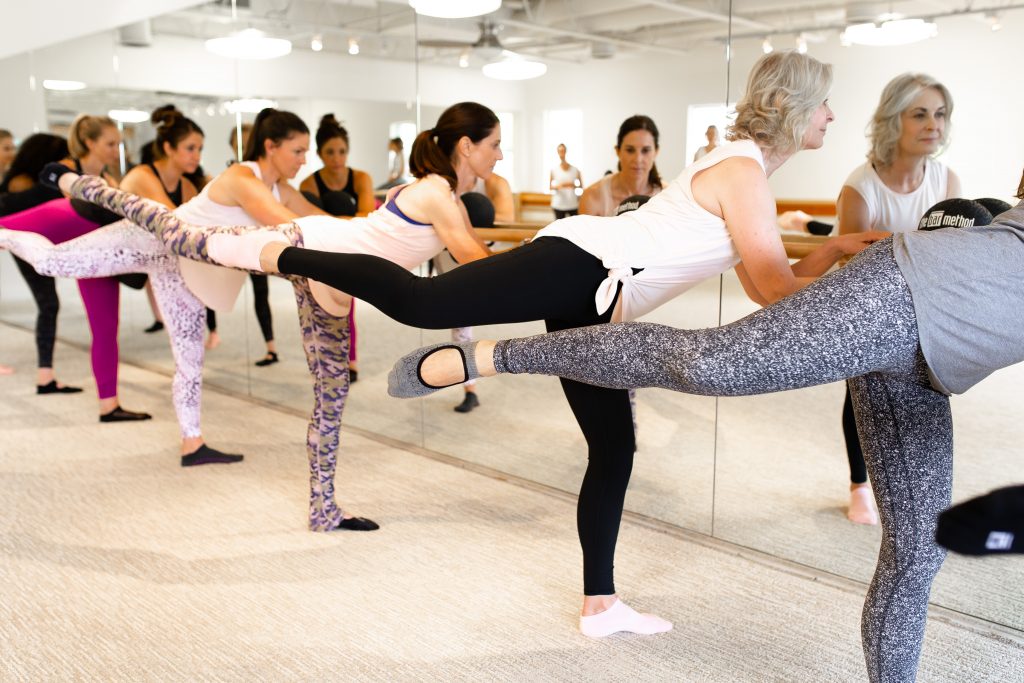 There are so many workout options. What do you focus on at The Bar Method?
The Bar Method focuses on small isometric movements done in repetition to isolate a muscle and then we stretch to create long lean muscles.  We do have a variety of class formats for those who are looking for more of a cardio based bar, including a class called Move, where the moves are larger and targeted to raise your heart rate, while maintaining a lot of the barre technique.
What's the best advice you can give about exercise?
Find a fitness routine that you love with a community that makes you feel supported, inspired, and motivated.  Share it with people you enjoy being around. Finally, treat it as a gift to yourself, not a punishment for what you ate or pounds that you think you need to lose.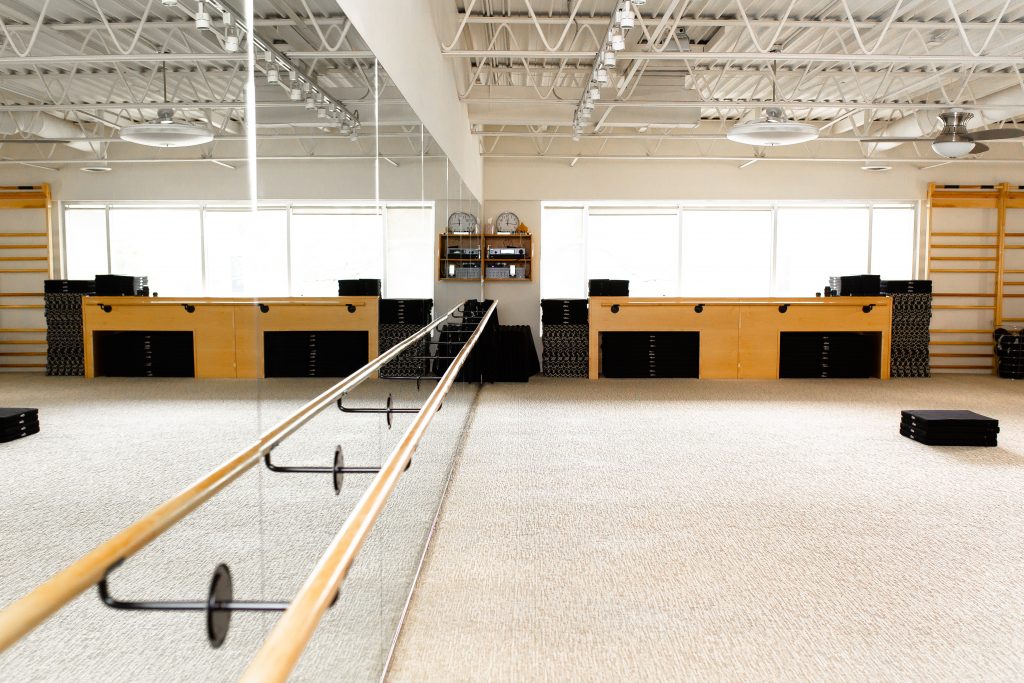 For someone reading this who's struggling to get active and healthy, what do you say to encourage them?
Ask friends what they are doing for exercise and ask them to include you in the next workout.
Or
Call a friend up who you miss seeing and ask them to come in for a class.  Commit to trying at least five classes within two weeks of whatever you pick.  Sometimes the first couple feel overwhelming, so commit to coming back.  Schedule your classes out and make them non-negotiables on your calendar.  Soon, you'll start to make it a practice of showing up to workout for yourself and your health gets easier.
I have trouble fitting exercise into my schedule three to four times a week. How can I do a better job with that when I'm also balancing work, family, sleep and other factors that require my time and attention?
First, schedule out your workouts at times that will work for your schedule.  Second, make them a priority and something that you don't cancel. Third, think about the things that you can do less of!  I always think that social media or TV is an incredible area to cut. Look for things in your life that don't serve you well and try reducing them or eliminating them for two weeks while you try to start your workout routine.  Reducing these things will allow you to go to sleep earlier, or carve out time in your day that used to be filled with something less valuable than working on your health.  As a mom, I think that going to bed a little earlier and waking up to start off with a workout is the easiest way to do it, but everyone needs to find something that is sustainable.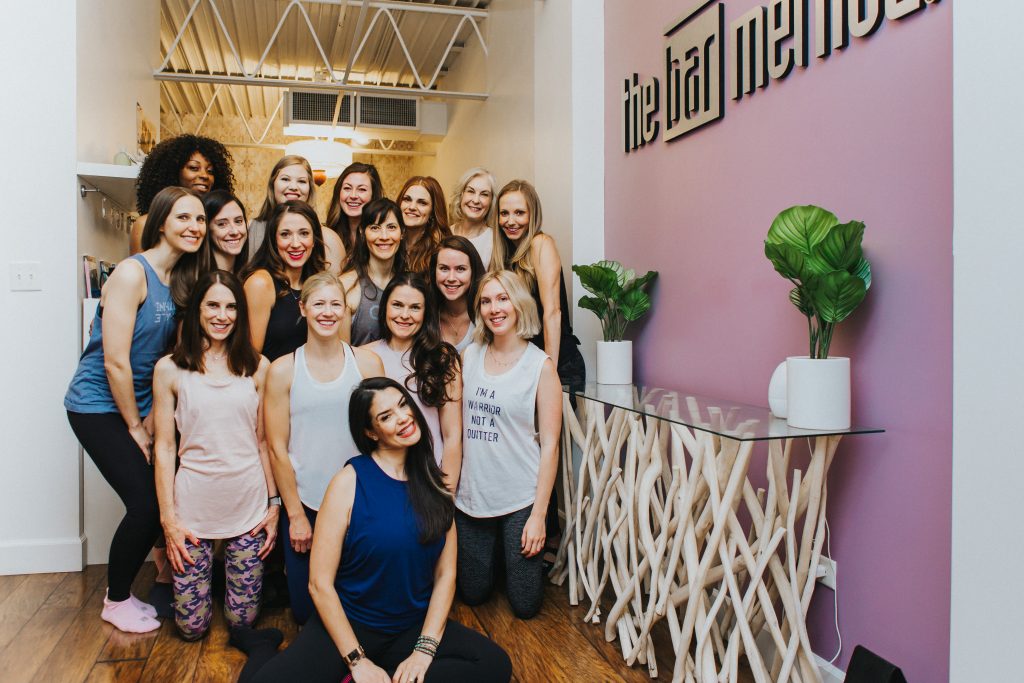 There's so much information out there claiming to do this or that when it comes to the "right" way to workout. I don't know what to believe anymore and I know I'm not alone with that feeling. What myths can you dispel about the right and wrong ways to work out and see results?
There are tons of myths about fitness and no one right exercise for everyone.  I think that the best way to address all of them are to ask these questions:
1) Is the exercise sustainable for my body type? Will it cause issues with joints now or down the road?
2) Can I fit it into my life consistently? Is it convenient?
3) Does it provide variety within the format?
4) Do I enjoy the workout and how I feel once I am done?
From there you can realize what workout is "Right" for you!
*See what all the sweat is about and visit Laura and The Bar Method team at 311 Steele Street Unit 200 or call 303.322.6468.