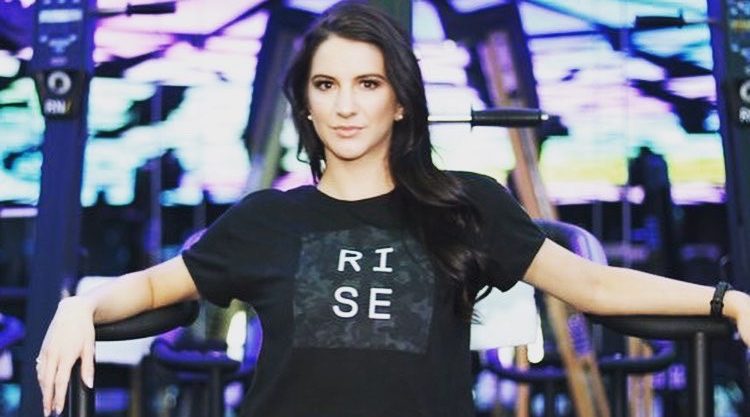 Wellness
SWEAT: Angela Wood & Rise Nation
In the latest installment of our health and fitness online series, SWEAT, we sat down with Angela Wood, Studio Manager and one of the incredible trainers at Rise Nation Colorado in Cherry Creek, to learn more about what makes this woman sweat.
When and why did you get into health and fitness as a career?
I made health and fitness a career about three years ago. I have always had a passion for fitness, but it just took me a couple years to make that leap from my corporate desk job.

Diet goes hand-in-hand with exercise. What are your keys to discipline and maintaining a clean diet a majority of the time without gravitating to junk food?
Maintaining a clean diet is a challenge! One of the most helpful tools for me is meal prepping. When I already have healthy meals made, I'm less likely to fall off the wagon and eat something unhealthy. I also think balance is extremely important. I don't beat myself up for having some dark chocolate here and there, and it keeps me sane!
What's your favorite "healthy" meal?
My favorite healthy meal is a roasted beet salad with grilled salmon. I love vegetables and try to cram as many as I can in with all of my meals.

What's your favorite "cheat" meal?
My favorite cheat meat is chicken wings! Ranch, buffalo sauce and fries – the works!

How long are your workouts? How many times a week?
My workouts are 45 minutes and I try to work out four-to-five-times a week. I don't count teaching my fitness classes as a workout because I need to focus my energy on my clients.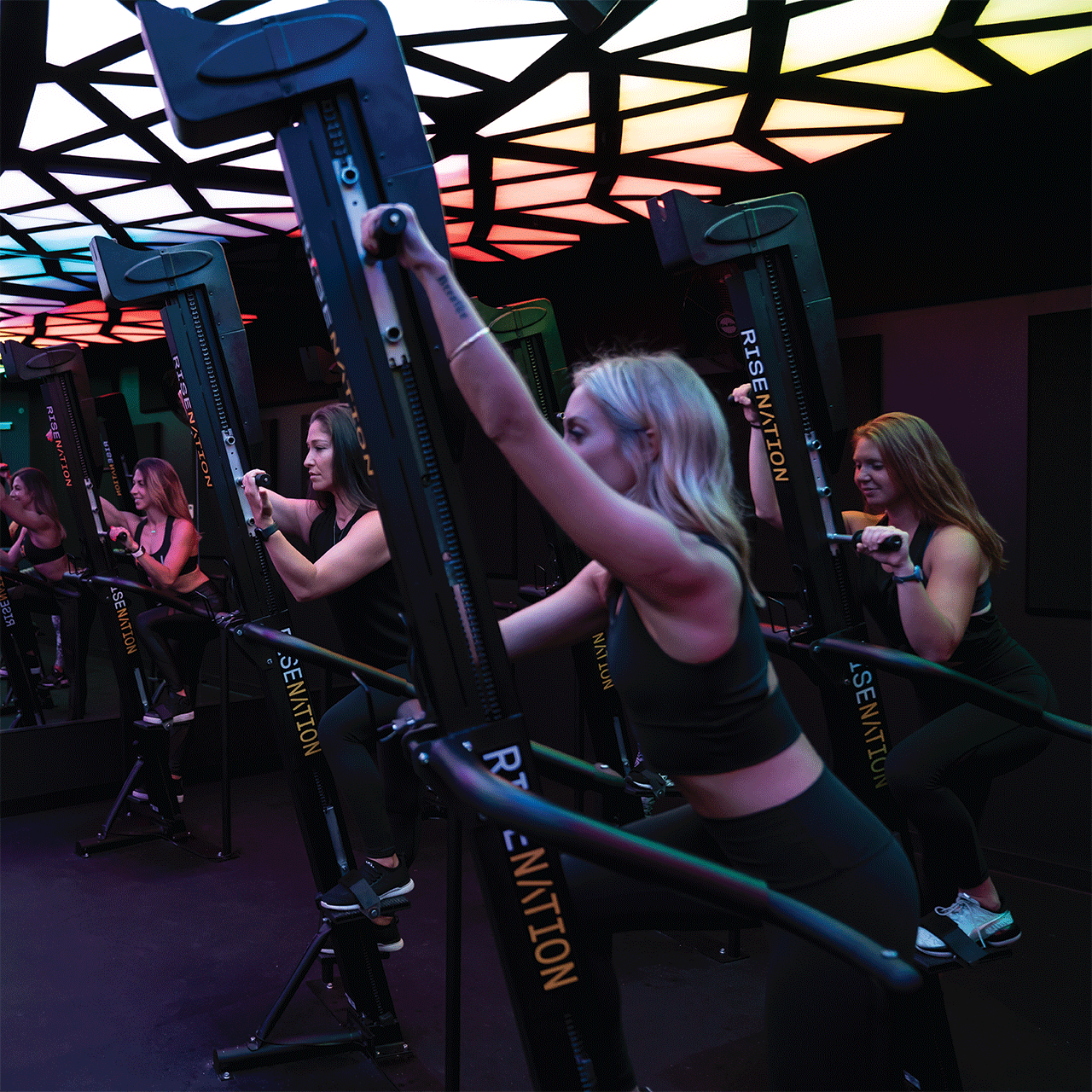 There are so many workout options. What do you focus on at Rise Nation?
Denver is lucky to have such an abundant fitness community. Rise Nation is a climbing studio and the entire workout is done on a versaclimber. Our classes are 30 minutes long and we focus on high intensity, full body, cardio workout. It is unlike anything else in the fitness world!

What's the best advice you can give about exercise?
CONSISTENCY. Nothing happens overnight and it's easy to get discouraged, but sticking to your fitness routine and healthy eating takes time and it will pay off. Hold strong and do not give up!

For someone reading this who's struggling to get active and healthy, what do you say to encourage them?
Just try it! You have to start somewhere. The hardest part is getting there and gyms can be intimidating. Just put your blinders on and focus on yourself. Everyone has their own goals and it's important to focus on yourself. Take baby steps if you need to but remember there is always a "day one" to your journey.

I have trouble fitting exercise into my schedule three to four times a week. How can I do a better job with that when I'm also balancing work, family, sleep and other factors that require my time and attention?
There is always time to fit in your workout! However, I do believe in listening to your body. If you need rest, take it. Something that helps me stay accountable is signing up for classes on Sunday night so my week is planned out. Some weeks you will do better than others, but try to incorporate your workouts in your schedule as you would a meeting.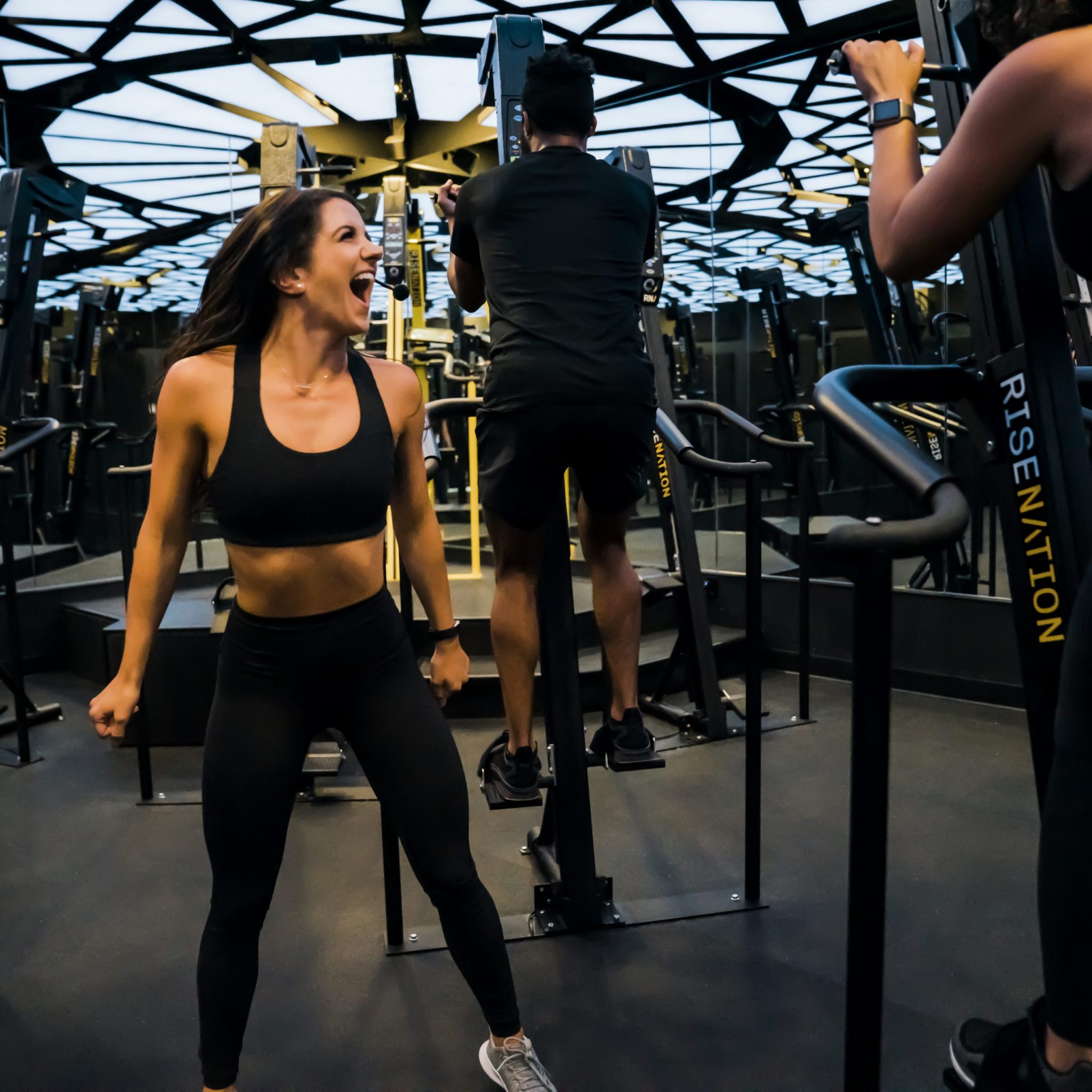 There's so much information out there claiming to do this or that when it comes to the "right" way to workout. I don't know what to believe anymore and I know I'm not alone with that feeling. What myths can you dispel about the right and wrong ways to work out and see results?
Everyone is different and people should cater to their body. One myth I would dispel is thinking that lifting weights will make you bulky! A lot of women are afraid to lift heavy because they are afraid of getting "bigger" however, I have found that a mixture of cardio and weight lifting is a dynamite combo and it doesn't make you bulky.
*To see what all the sweat is about, join Angela at Rise Nation Colorado in Cherry Creek at 155 St. Paul Street (80206) or call 720.928.5885.
*Feature image of Angela Wood courtesy of Esther Lee Leach and Cherry Creek Fashion