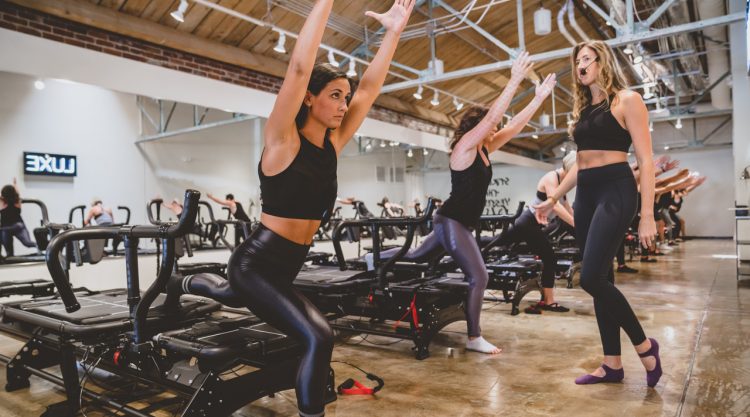 Wellness
SWEAT: Alyce Burdine & Lagree Luxe
By way of Tennessee, she has taken the health and fitness scene in Cherry Creek by storm.
Meet Alyce Burdine of Lagree Luxe Cherry Creek.
A former athlete who fell in love with the Lagree method, she sat down and allowed us to learn more about what makes this woman sweat.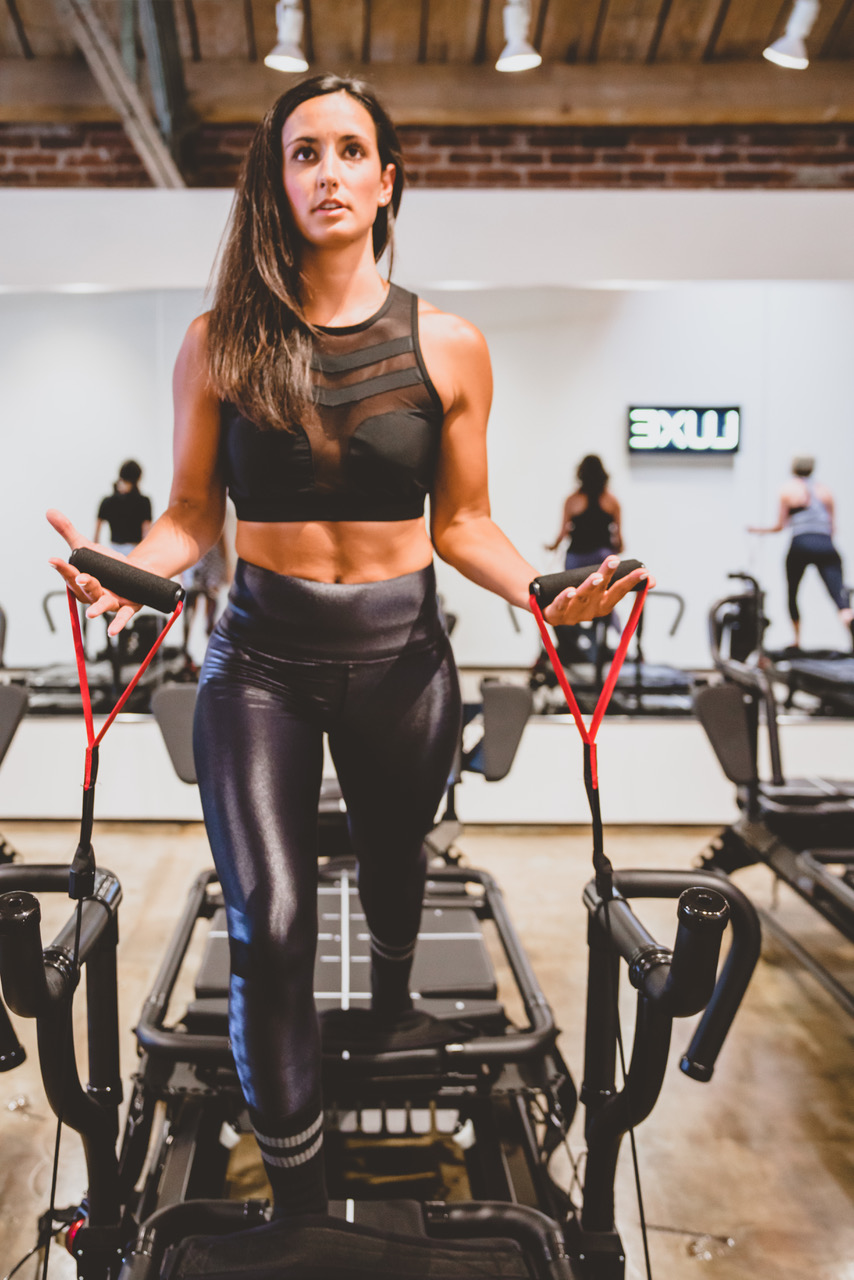 When and why did you get into health and fitness as a career? 
I moved to Denver in 2018 from Tennessee and decided to make a huge career change. I knew I wanted to do something that wasn't a normal 9-to-5, sitting behind a desk with an all day type of gig. I wanted to encourage and motivate others to reach their goals. I have a background in public speaking, and being positive and motivating is very natural to me. I've been a competitive gymnast and cheerleader, so fitness has always been a big part of my life. After taking a few Lagree classes, I was hooked. It was the most challenging workout I've ever done, but I also saw the best results. I wanted to share that with others and ultimately help people like me.
Diet goes hand-in-hand with exercise. What are your keys to discipline and maintaining a clean diet a majority of the time without gravitating to junk food?  
My key to discipline is balance. I have a 9-month-old baby who weighs as much as a 2-year-old, and she also eats like one. To be totally honest, I have days that I eat her chicken nuggets for dinner, left over pasta for breakfast and a Shake Shack burger for lunch. Those are the hard days – the days when I'm running around teaching multiple classes a day and chasing my daughter. When those days happen, I try to not be so hard on myself and get back to a healthier routine the next day. It's not easy, but when I eat horrible, I don't feel good. It's almost like a 'food hangover.' So my discipline comes from that harsh reality when I just don't feel right. It motivates me to get back on track.
What's your favorite "healthy" meal? 
My go-to healthy meal is a "homemade salad."  I use quotes for this because there's no actual lettuce in this salad. It's just a cucumber, tomato, avocado, onion, feta, all natural Tuscan olive oil and a few added spices.
What's your favorite "cheat" meal? 
My fiancé's (Denver Bronco Alexander Johnson) Mac and cheese. It's his grandmother's recipe and, although it takes several hours to cook, it's worth the wait! Don't ask him what's in it though, you likely don't want to know.
How long are your workouts? How many times a week? 
My workouts are 45 minutes. I aim for five times a week.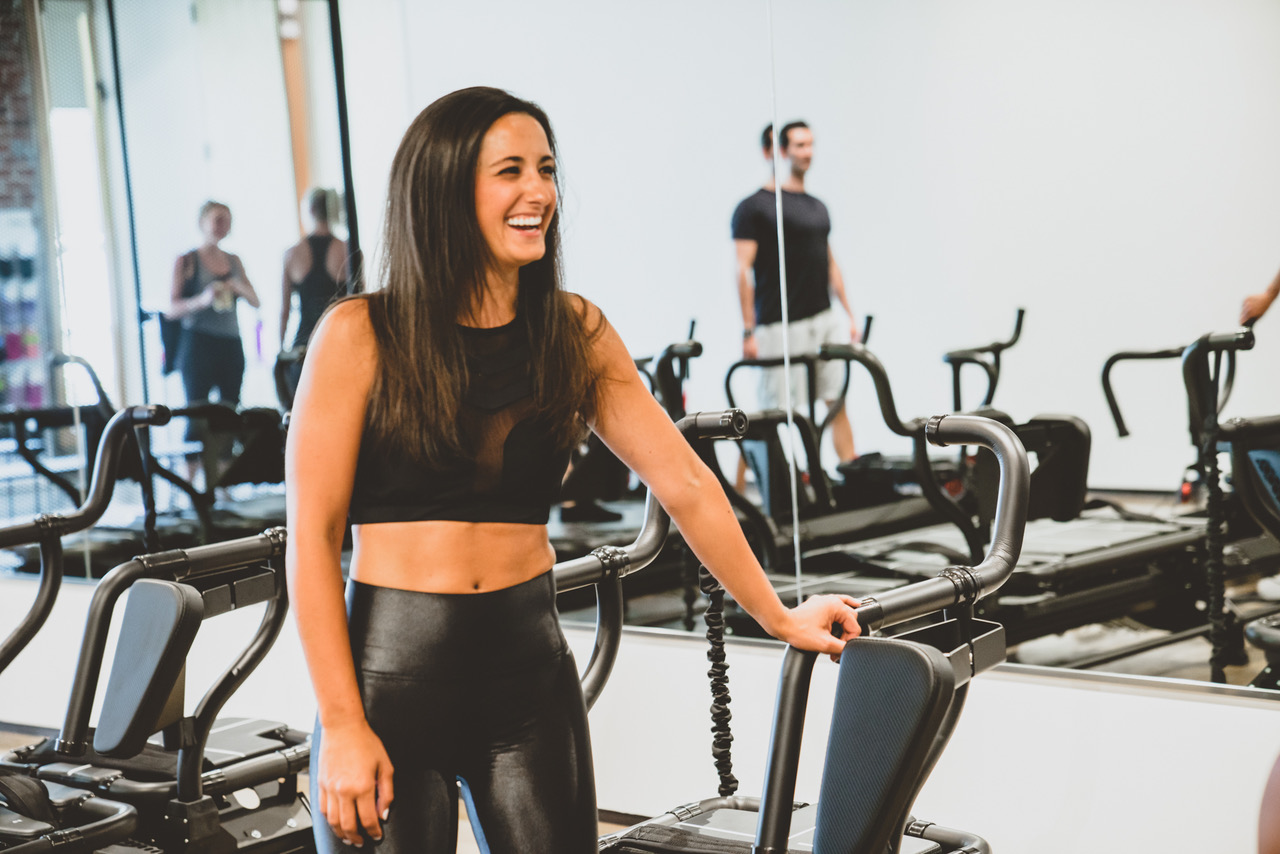 Why the Lagree method? 
The Lagree method works for every stage of my life. I was able to do it throughout my entire pregnancy and even right after I gave birth. I also love that it helps with flexibility and mobility. It opens up your hips and it's a posture corrector! I also love it because when I look at my classes each week, I see such a broad range of clients. I see 20-year-old women, I see athletes, I see men in their 60s recovering from knee surgery, I see pregnant women and I see women recovering from c-sections. I love that Lagree is for every single person no matter their stage of life.
What's the best advice you can give about exercise? 
Stretch! The Lagree method doesn't make time for in-class stretching. I always stress to my clients to make time to stretch. Our megaformers are a great tool for stretching. I suggest taking five minutes before class and five minutes after class to simply stretch. If you need stretching tips, ask your instructor. We love helping you.
For someone reading this who's struggling to get active and healthy, what do you say to encourage them?  
Do it for yourself. Remind yourself that you're eating healthy and working out to feel good! It's not always about how you look, it's about how you feel. You can be skinny and still be unhealthy. Fuel your body with the nutrients it needs to live longer. But also remember that when you're feeling unmotivated, you're not giving up for yourself. We all have those days and that's OK.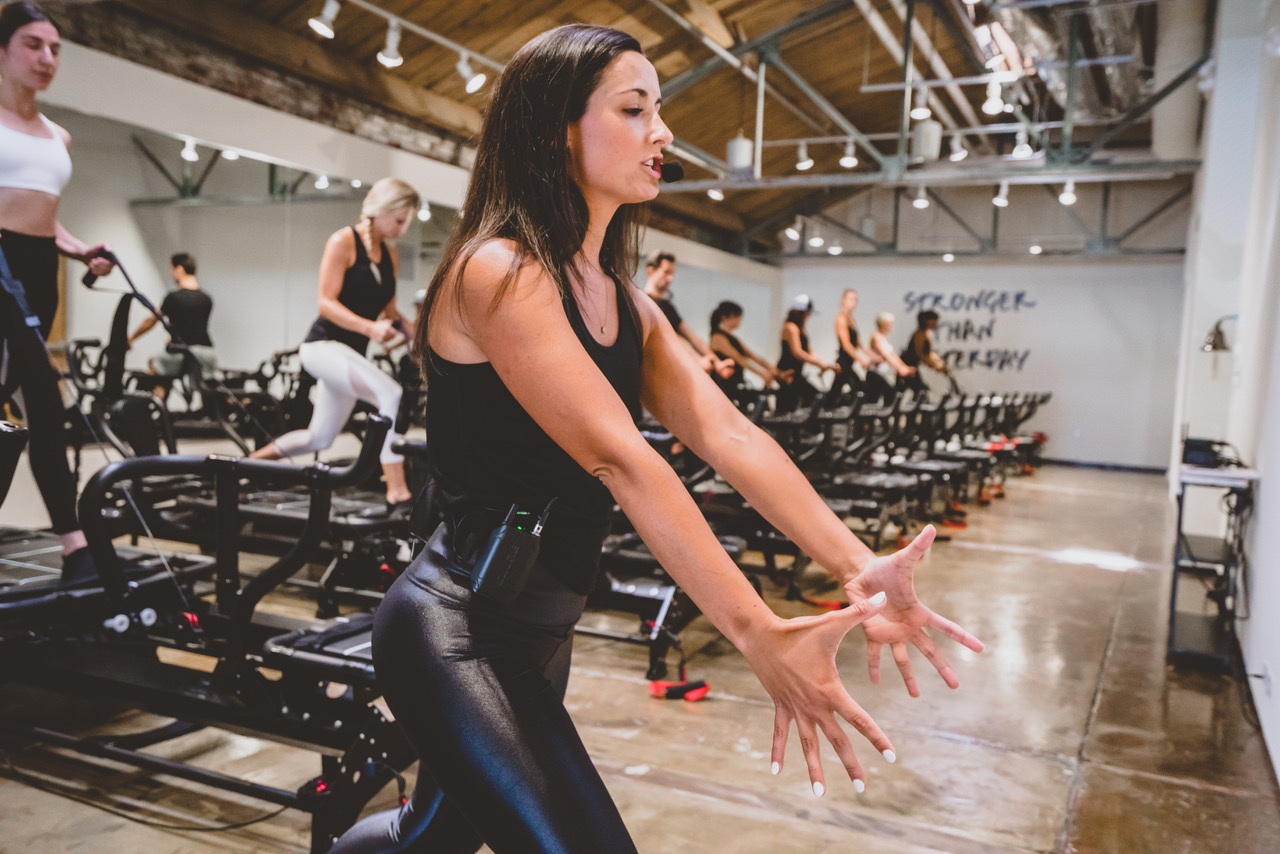 I have trouble fitting exercise into my schedule three to four times a week. How can I do a better job with that when I'm also balancing work, family, sleep and other factors that require my time and attention? 
Make exercise a priority and plan ahead of time. If you're signing up for a workout class, sign up for all your classes the week before. Write them down in your calendar and commit. Treat your workouts like a meeting you cannot get out of! Planning ahead holds you accountable. Self care is so important, not only for your health but also for your mental health. I consider working out self care. Taking even just 30 minutes a few times a week to better yourself will make you a happier mom, husband, friend, coworker, etc. That's another reason I love our Lagree studios – the classes are only 45 minutes! You're in and out before you have time to even think about it. I know for me, I tell my fiancé the week before when I'll get my workouts in. He plans around that to be sure he can watch our daughter. When I take that time for myself, I go home and I'm so much happier and know I did something so good for myself. Those workout endorphins give me energy to chase my daughter around. Planning ahead also locks you into that $25 no-show fee – and that's another incentive. Ha!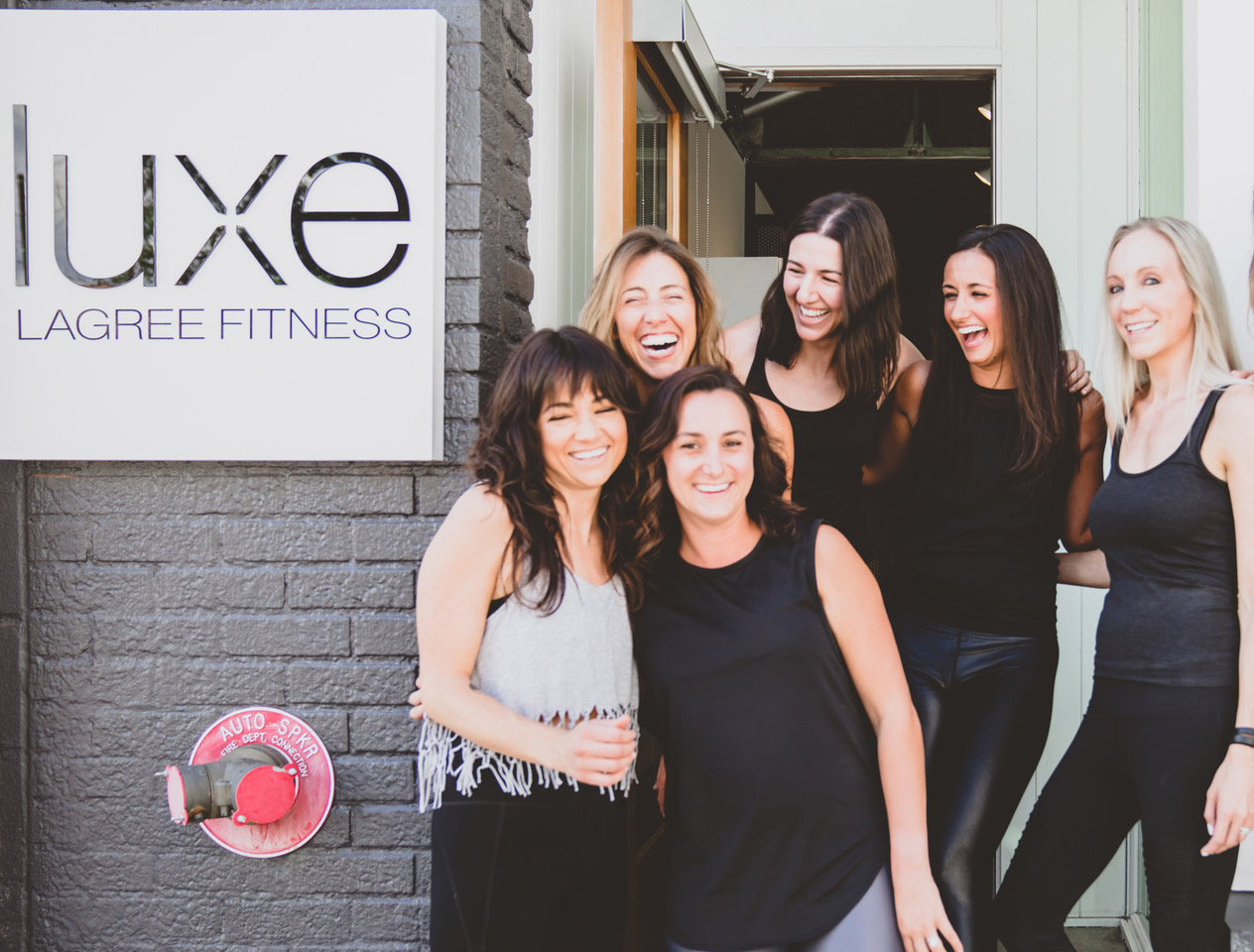 There's so much information out there claiming to do this or that when it comes to the "right" way to workout. I don't know what to believe anymore and I know I'm not alone with that feeling. What myths can you dispel about the right and wrong ways to workout and see results? 
There is no right or wrong way to workout. That's the myth! Just move your body. Remember that you're doing something so good for your physical and mental health, regardless of how you move. I love Lagree but not everyone does, so do what you love! Try different workouts and keep your body guessing. Lagree works for me because it's challenging to me every single time. I saw results immediately and that's why I became a Lagree instructor – to help others see the same results that I have. Find a workout or two that you look forward to, but in the end, don't be afraid to take a break. Listen to your body and know when it needs a day to relax.
*See what all the sweat is about and visit Alyce and the Lagree Luxe Cherry Creek team at 300 Josephine Street #220 (80206) or call 720.260.4338.