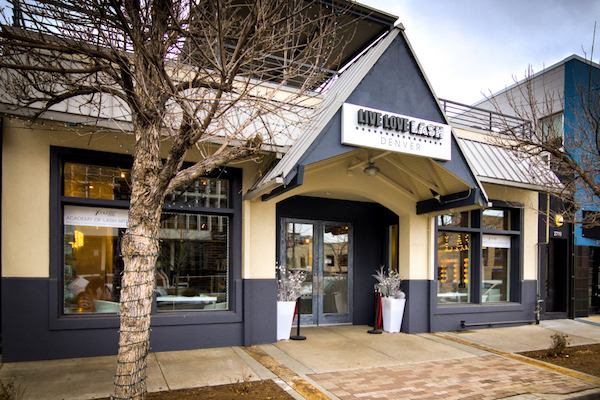 Health
Storefront: Live Love Lash


If Amy Dickerson's call to action for her Cherry Creek North business isn't the most passionate, encouraging and straight forward message for the health conscious, then we don't know what is.
Live Love Lash.
Brilliant.
Dickerson and her team have something special with their authentic brand and services on East Third Avenue in the 80206, so we made it a point to learn about all things Amy in this edition of Storefront.
What do you love about your job? 
So many things! My job is centered around people, self-care and growing my business. Over the years we have cultivated a clientele that genuinely enjoys coming to the spa to partake in the various services we offer. So, it makes the day exciting and full of positive energy. Also, I recently invested in another local small business, Hydrate IV Bar. There is so much to learn about a new venture, but I embrace the challenge, and the experience has been both stimulating and rewarding. 


Who is your ideal customer?
In general, the person most likely to seek out our services is someone who already understands the value of self-care.  If that person is also curious and open to new experiences, then they will find a myriad of treatments to try and enjoy! 


What's the most memorable business day you've had so far in your profession?
Without question it was the day my business partners Katie Wafer, Chad Grote and I decided to take Hydrate IV Bar to the next level.  Hydrate IV Bar is a business that is centered around health and wellness.  Amid a pandemic, it became an unbelievably valuable tool for those who take their health seriously. We realized that the time was right to share this business with a larger audience and so the decision was made to franchise Hydrate IV Bar. It has been an amazing learning curve, not without headaches, but the rewards of seeing this opportunity come to fruition have been incredible.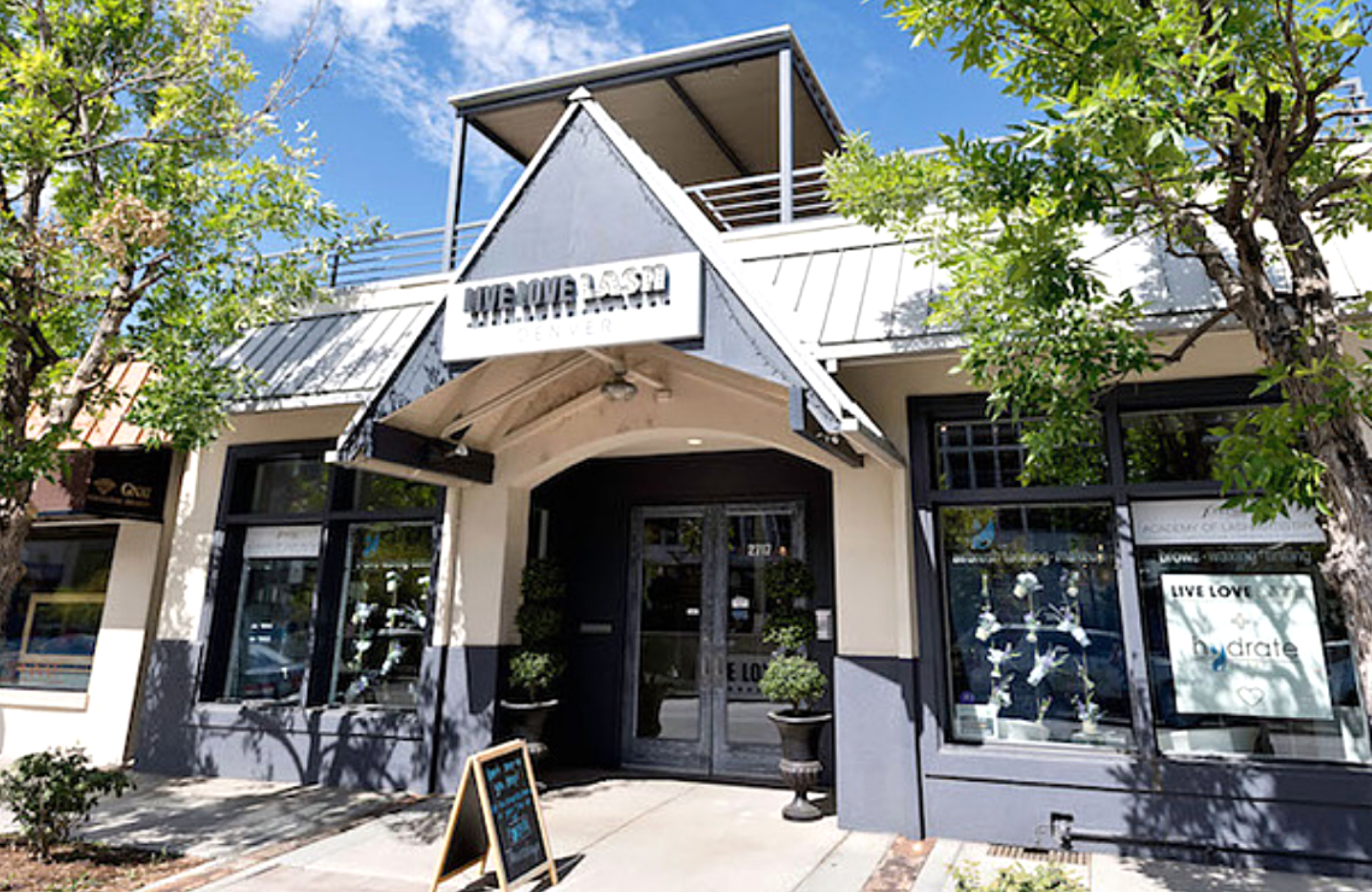 Why do you work in Cherry Creek and not somewhere else?
Let me count the ways!  First and foremost, the people who live and work in Cherry Creek make this a true community.  A community that is loyal, supportive and vibrant. Cherry Creek is indeed unique. Within a one-mile radius you can find world class shopping, every personal service you can imagine, incredible dining experiences as well as the necessities like banking, grocery shopping and a post office all within walking distance! It is all at your fingertips!  I have been fortunate to have travelled the world and I can say with confidence that Cherry Creek North has it going on! 
What inspires you? 
People inspire me. Learning inspires me. I love people of all ages and from all walks of life. I gravitate towards people who have an energy about them, who have a story to tell, who have experienced life to its fullest. Every person we encounter has something to teach if we are willing to listen and learn. 
What are you excited for in 2021? 
Collaboration, forward momentum and a return to normal!  While I respect the incredible sacrifices that were made on both a personal and professional level, I am optimistic about the future. I am a social person, so getting back to networking, meeting new people and pursuing new opportunities is what I am currently craving. 


What is the perfect day for you?  
To be able to sleep in is the ultimate luxury, followed by a great cup of coffee while catching up on world news.  And depending upon my mood, a workout or perhaps a massage, stretch or CYL Sweat. By this time, I have worked up an appetite and a short stroll to lunch at a favorite restaurant, accompanied by a glass of wine while checking my emails feels indulgent. Of course, I cannot have too much alone time, so I enjoy ending my day at a local happy hour with people who make me laugh!   
What are some places you like to visit and support in Cherry Creek when you can? On any given day you can find me grabbing a cup of coffee at Aviano or a smoothie at Clean Juice. Lunch or happy hour at North Italia, Cucina Colore or Le Bilboquet. If I need some self-care, Hydrate IV Bar, StretchLab, Lagree Luxe or CYL Sweat all fit the bill. The Artisan Center is perfect if you need a last-minute gift or card. 


Do you currently have a favorite brand or item that you sell? 
We support local vendors in our store as much as possible. I love the Trove CBD face mask, Sanitas Skincare and BEE-OCH body products. We also have some signature scents and products arriving soon!  These products are being created especially for us by a Colorado company!


How is your store different from others? 
When I first started Live Love Lash, we were the only lash studio in town.  As popularity of our service has grown, so has the saturation of the market, which has necessitated an adaptation of our original business model. We listened to our customers and found that many of them wanted a one-stop shop. We pivoted as necessary and turned our space into a health and beauty collective. Now under one roof you can find multiple businesses. Live Love Lash, Hydrate IV Bar, Nails, Wax, Tan by Jan and KENZE Hair Studio. The feedback has been amazing!  One aspect we did not consider was that, during the pandemic, our customers especially appreciated the ability to come to one space where they felt safe and secure, instead of having to visit multiple locations.  Of course, we also anticipate that as our lives return to normal and we are all busier and more rushed, the convenience of having all the essential services in one convenient location will become an even greater draw.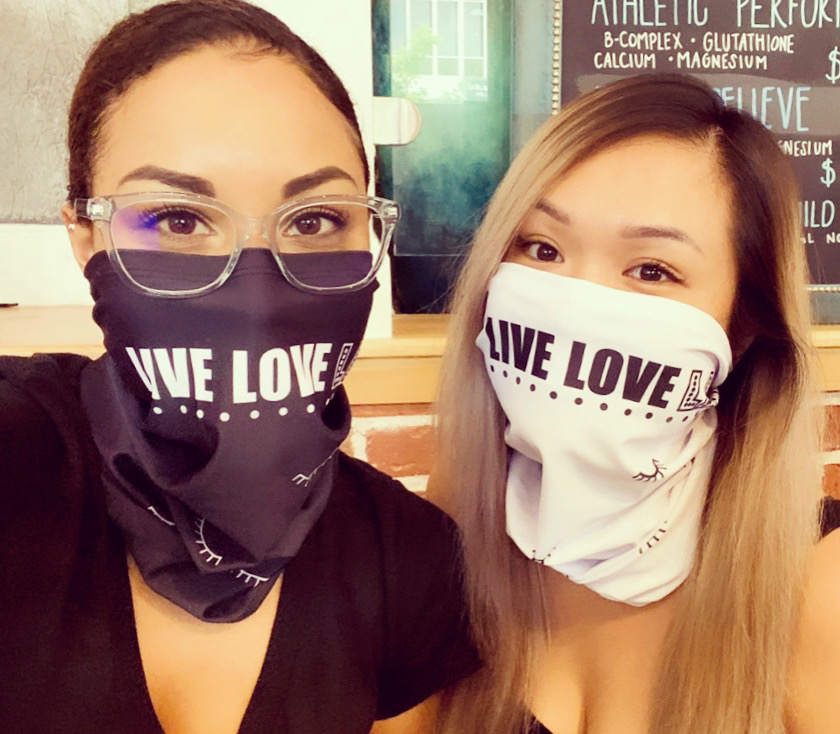 What's your favorite part about working with a customer? 
I love having the opportunity to turn a bad day into a great day!  People come in stressed from life in general and the anxiety that can encompass a day. We try to greet every customer by name and with a smile, and it only gets better from there. My greatest hope is that our businesses provide our valued customers some respite, relaxation and a chance to care for themselves.
*To truly experience all that is Live Love Lash, visit them at 2717 East Third Avenue or online at livelovelash.com