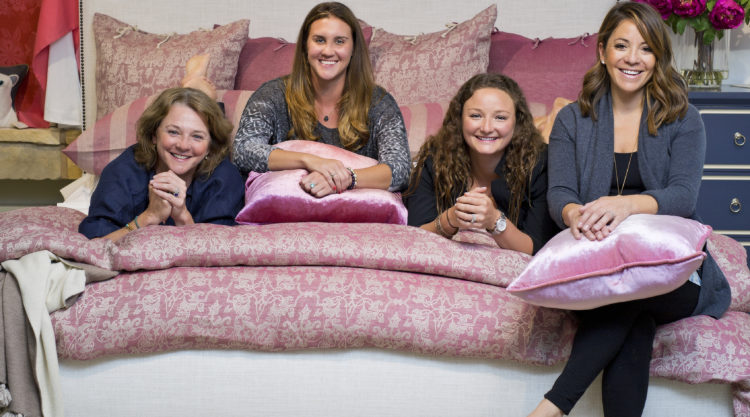 Home
Storefront: The Brass Bed
In our new online series, Storefront, we want to introduce you to the heart and soul of Cherry Creek North – those who oversee the businesses that make up this one-of-a-kind neighborhood that provides so much for so many.
For our first installment, we sat down with Molly Myers and Olivia Louis of Brass Bed Fine Linens & Furnishings to hear some Brass Bedtime stories about the women who want the best for our sleep and our home.
What do you love about your job?
We are obsessed with the concept of quality and conveying to our valued clients the inherent value found from supporting small businesses the world over, where goods are still made by hand with immense pride by true artisans.
Who is your ideal customer?                                                                                                                                   
We welcome all with open arms and really celebrate the concept of working within any budget to provide a truly restful, comforting sleeping experience. There is nothing more special than having an opportunity to share our passion for the finest linens in the world with our patrons, and we find that our new customers return year after year because we work within any budget. Many clients are also inquiring about organic options for mattresses, sheets, pillows, etc., and we're thrilled to have options for them.
What's the most memorable business day you've had so far in your profession?               
Signing the legal paperwork to transfer our business from Rosella Louis, the company's founder, to us – her daughter and daughter-in-law. It delights us that we are able to carry her vision forward into our second generation and, if all goes well, we'll be here another 43 years with our own daughters at the helm!
Why do you work in Cherry Creek and not somewhere else?
Our family has deep roots in Cherry Creek North. We have family associated with The Vineyard Wine Shop, Revampt Goods, and White Peacock. We wouldn't dream of venturing beyond our thriving community that supports small businesses, which are owned locally. Cherry Creek North is truly home to us.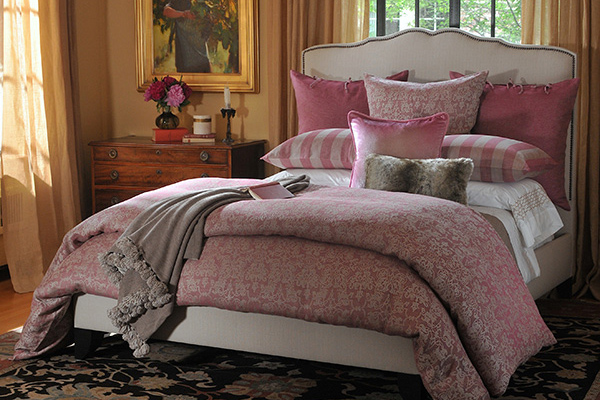 What inspires you?
Traveling the world, looking for one of a kind items that bring smiles to our customers faces, and that, in turn, makes us smile because we get to help our beloved clients and support proud artisans by providing them much needed business. You would not believe the pride our resources display when showing us our new collections. It's really endearing and inspiring.
What are you excited for in 2021?
Enjoying a fresh start where everyone feels a bit more at ease, feeling healthy and hopeful.
What is the perfect day for you?
Our children's smiles, a kiss on the cheek, a great cup of coffee and a deep sense of gratitude that we get to spend our days doing what we love.
What are some places you like to visit and support in Cherry Creek when you can?
The Artisan Center, Foster & Son, Element 79, Denver Darling and Edit Spa, to name a few.
Do you currently have a favorite brand or item that you sell?
There are too many to count, but we have produced our own ethically sourced, fluffy European white goose down pillows and comforters for decades, and they are incredible. A close second would be our own sheeting, made in Italy out of pure Egyptian cotton, with a posh hemstitch detail-pure bliss.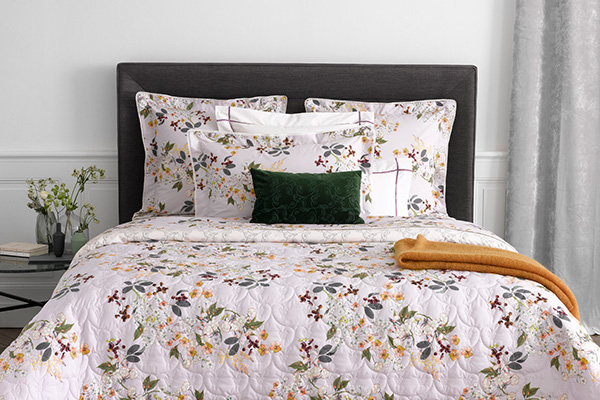 How is your store different from others?
Because we serve most of our clients for decades, we know their families, their trials and triumphs, and we celebrate each milestone in their lives with support, laughter and joy. We are incredibly lucky to enjoy such a strong bond with our customers, which is rare these days.
What's your favorite part about working with a customer?
Helping people find comfort. The smiles and hugs are priceless, especially when they return to tell us we have helped them rest easily, relax and unwind with loved ones at home.
*Visit The Brass Bed at 3113 E. Third Avenue and at brassbedfinelinens.com.