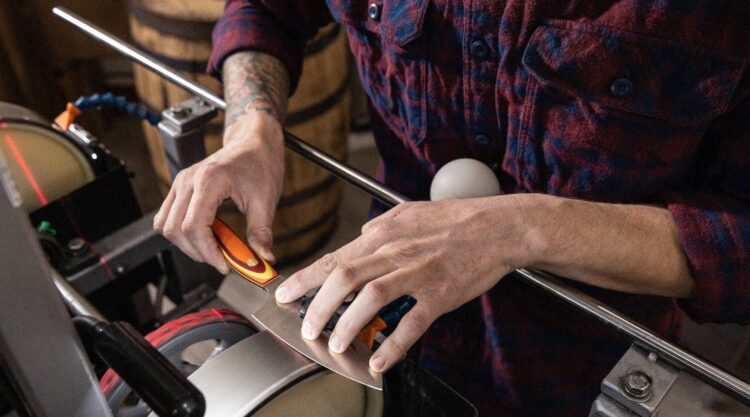 Home
Cherry Creek's Cutting Edge is American Made
Cherry Creek's sharpest shop hosts their biggest promotion of the year in August in celebration of "National Knife Day." National Knife Day? What's that? 
We spoke with founder Corey Milligan to answer that and other questions about New West KnifeWorks.
First off, how did a kid from the suburbs of Ohio end up building a prominent knife company in Jackson Hole?

"John Denver made me do it," Milligan jokes. "Rocky Mountain High was my favorite song growing up and I always dreamed about going West. So, when I finished college in Ohio, I loaded up my truck and moved to Jackson Hole to live the life of a ski kid and raft guide. I worked as a line cook to pay for my ski pass and that's when I started to obsess about knives."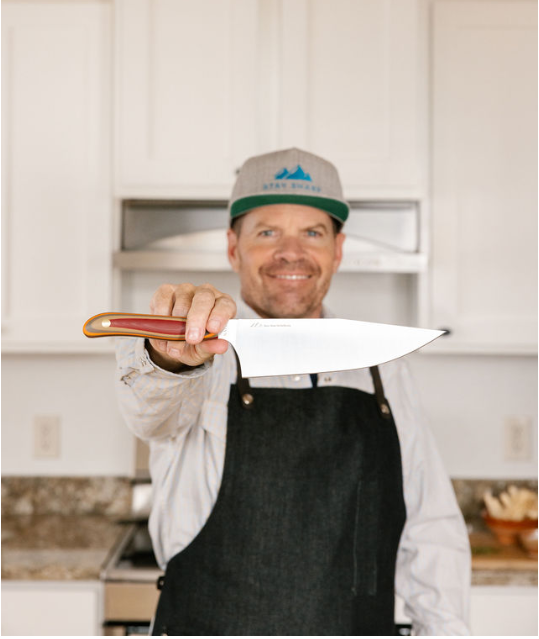 It was the late-nineties and Milligan thought it was strange that the only knives on the market were low grade industrial knives with plastic grips or German ones with boring black handles. He saw a niche he could carve out for premium tools that express the user's personality. Or as the New York Times raved in a recent gift guide, a knife "that is as beautiful as it is useful."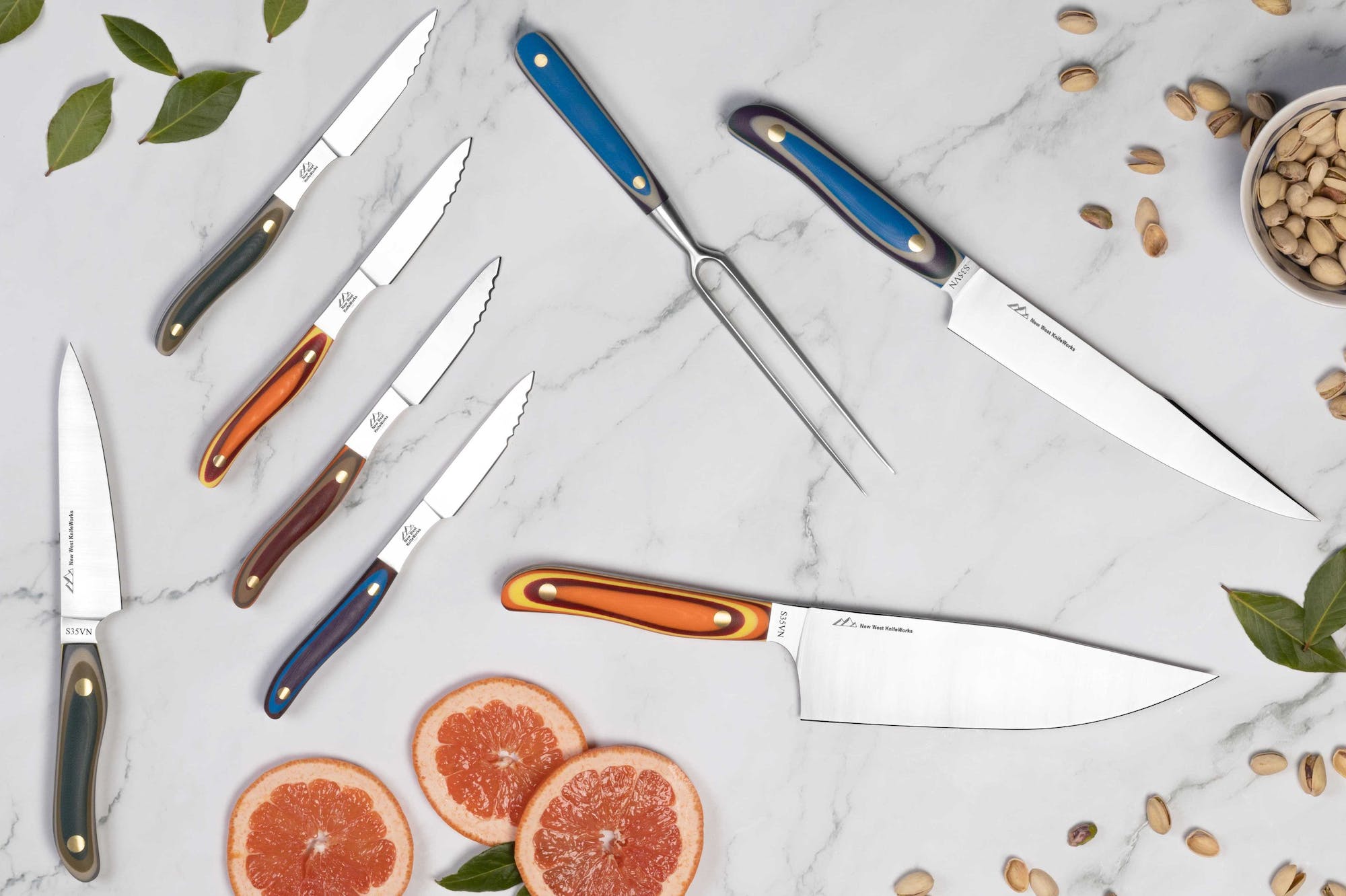 The knives certainly are beautiful. However, it's been the business end of the blade that Milligan is most proud of.

"Every August we celebrate National Knife Day. We think it might have been invented by Blade Magazine to sell subscriptions, but we've taken it to heart over the years. Twenty years ago, if you were looking for a premium knife, it meant something made in Germany or Japan. It's been our mission to make a world class knife right here in America using high tech American steel."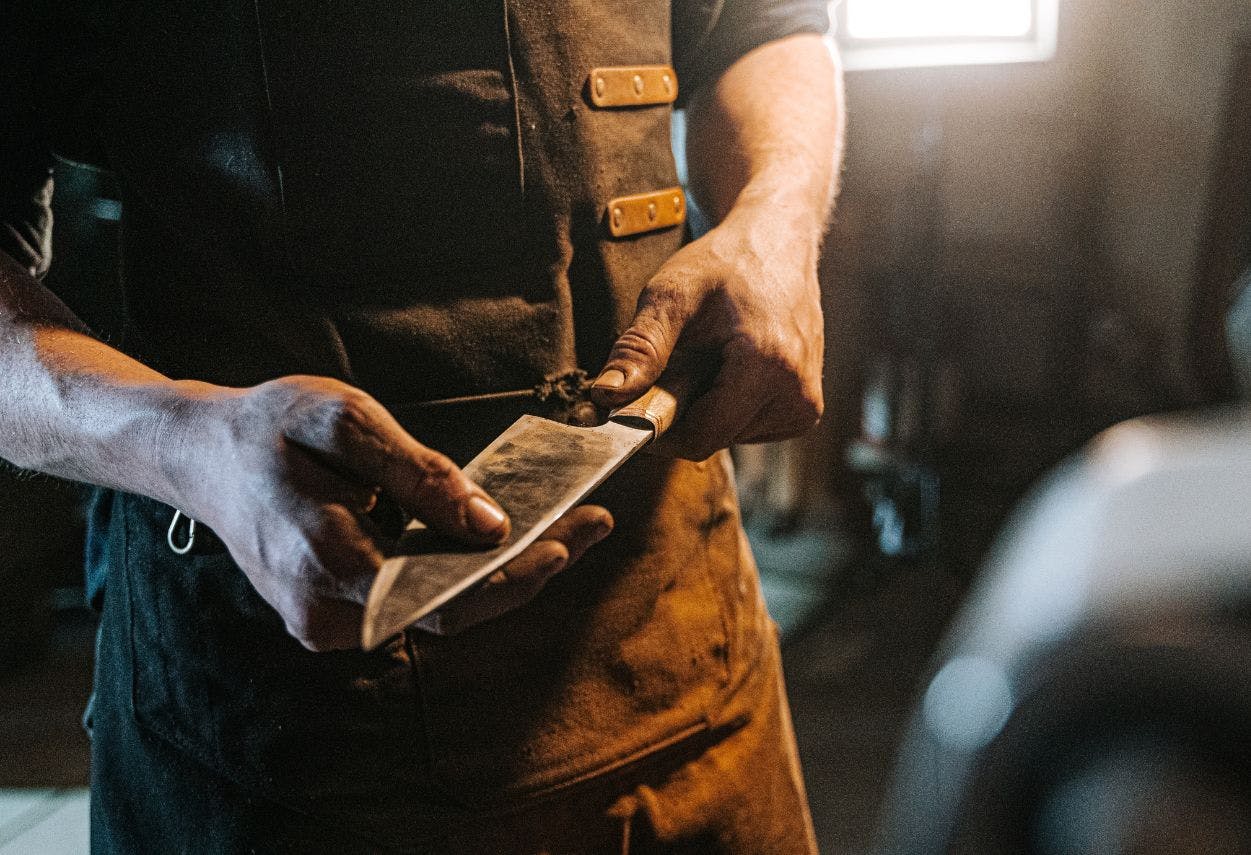 New West KnifeWorks makes its knives just outside of Jackson Hole over the Teton Pass in Victor, Idaho. 
"In order to make a knife that met the standards I wanted, I had to build a factory to do it. When I started, I was making knives in my spare bedroom. Today, we have a 10,000 square foot factory filled with the machines and skilled artisans that are necessary to make the world's finest knives. Now, I think if there were an Olympics for knives then I like our chances to win the decathlon."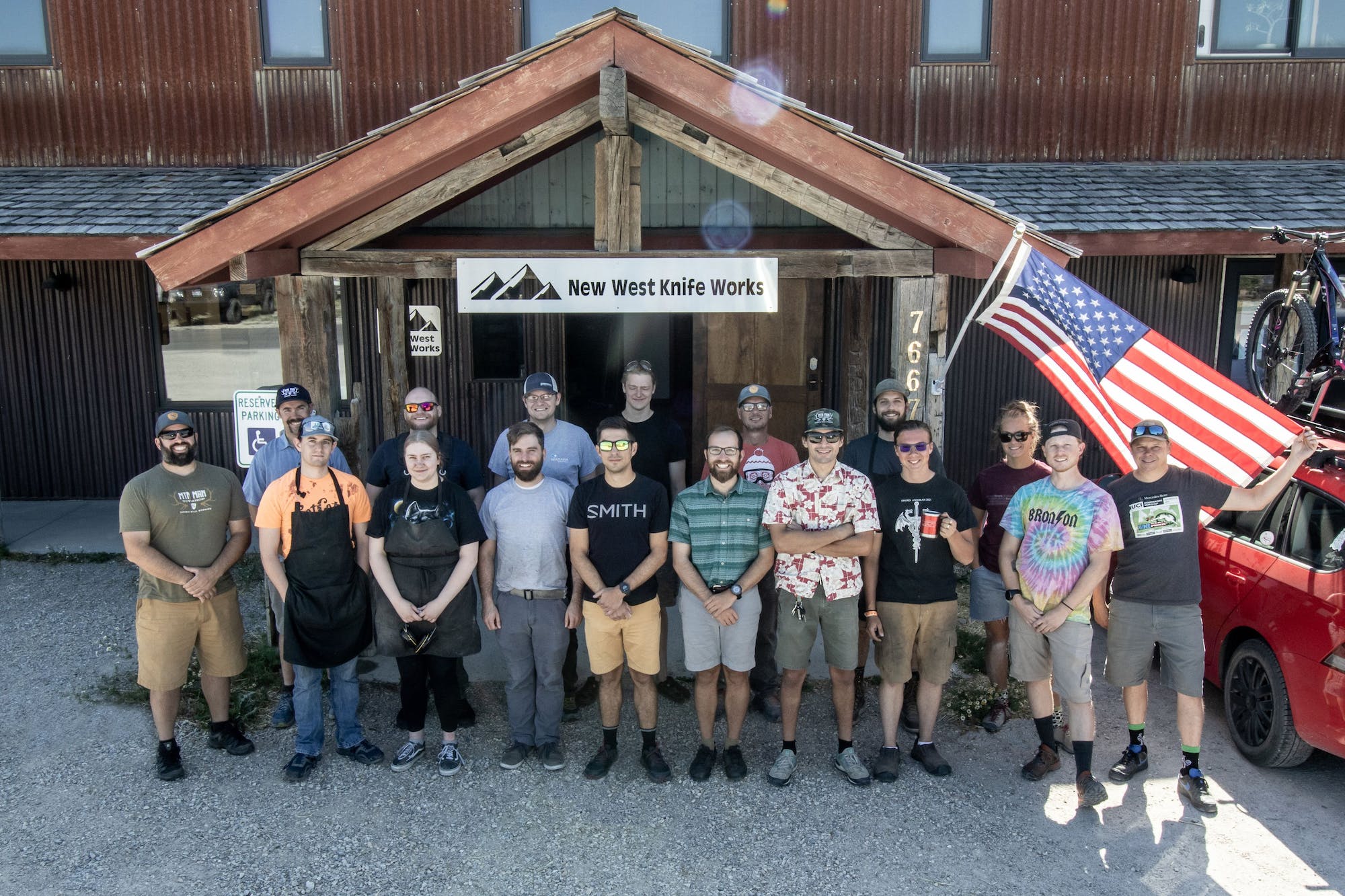 The National Knife Day Sale runs at the Cherry Creek Shop and online now through August 28th.
"National Knife Day is a celebration of the cutting edge. We're always looking for ways to get sharper. Literally and figuratively. And to me, that's also a celebration of American ingenuity. You take the best processes and practices from all over the world and create something better out of them. What we've done is take the best aspects of traditional German and Japanese knife-making, combined them with high-tech USA steel, and designed knives suited to an eclectic, modern kitchen."
On the topic of sharpening, New West offers in store sharpening and also a drop off service at the Cherry Creek Farmers market.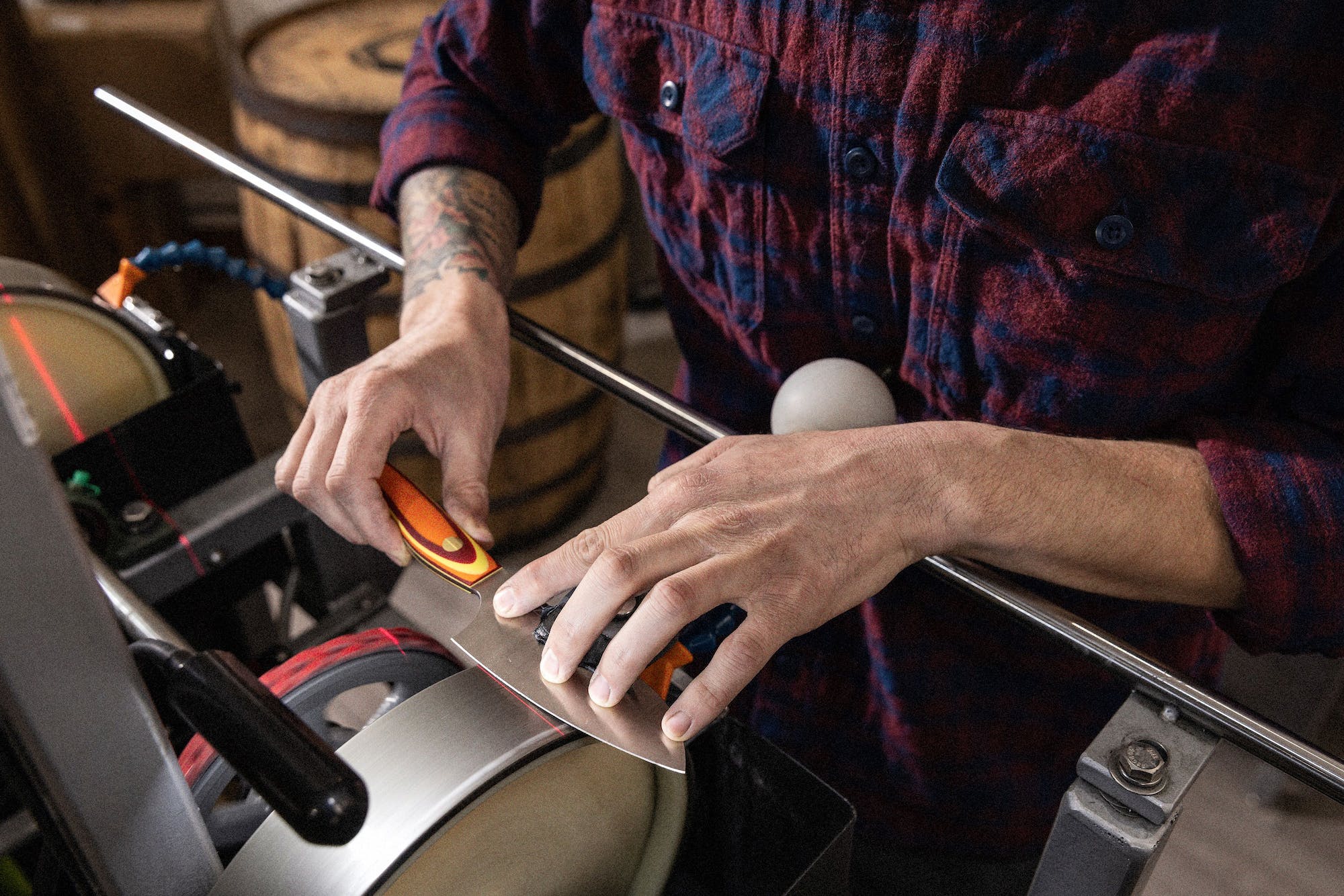 If you're making the trip, you should stop by during one of the shop's Happy Hours to throw tomahawks and enjoy a complimentary libation from Law's Whiskey House. Happy Hours are Wednesdays and Fridays from 4:30-6 and Saturdays from 3-5.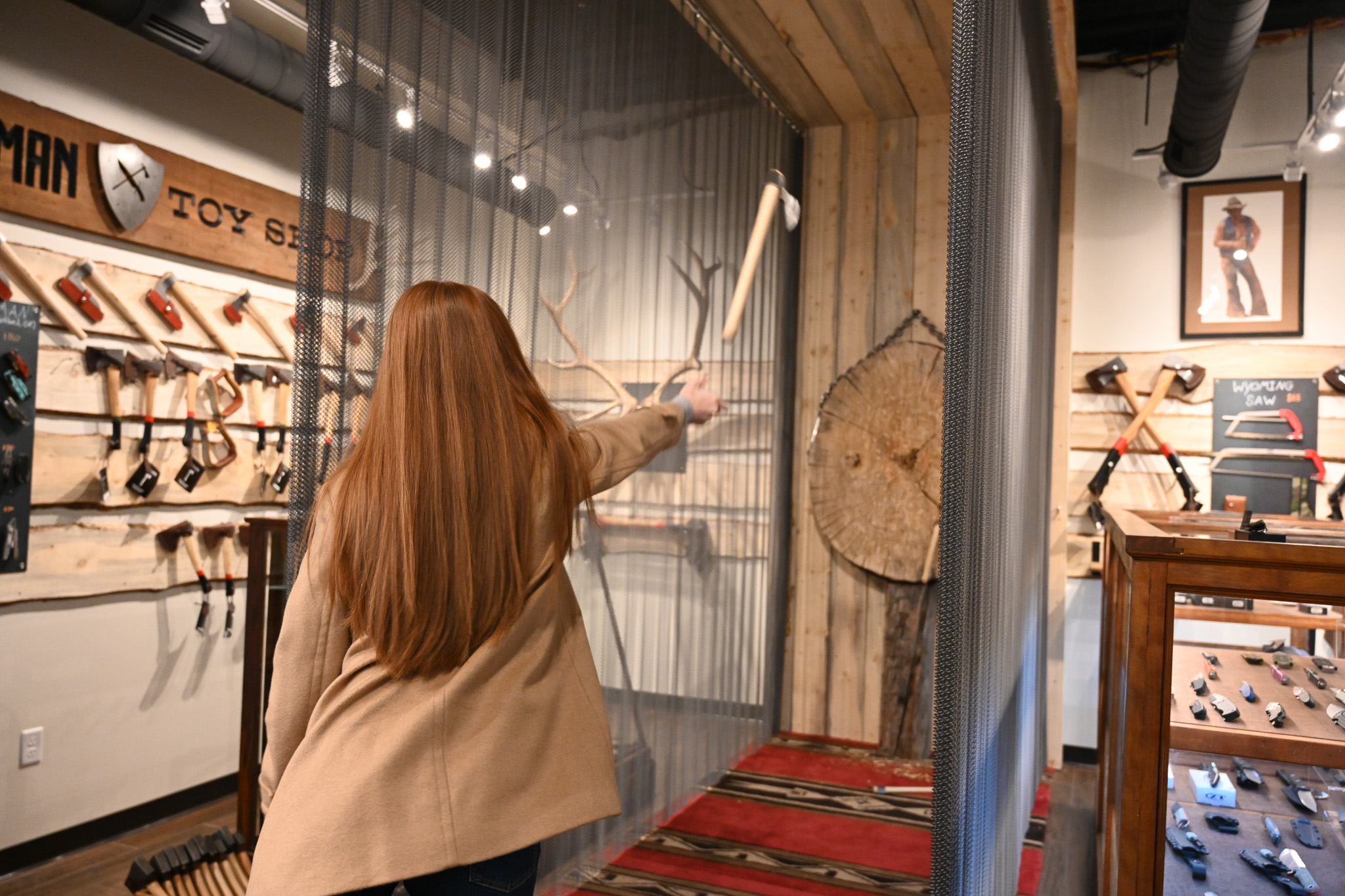 If you haven't been to the store, it feels more like an art gallery than a typical retail experience. As Milligan puts it, "I want people to come and just revel in the beauty of the objects they see whether they buy something or not. We've started a little bit of a renaissance in our workshop. I'm so proud of the work of our makers. I want everyone to see it and be reminded that we can still create fine, beautiful things in America."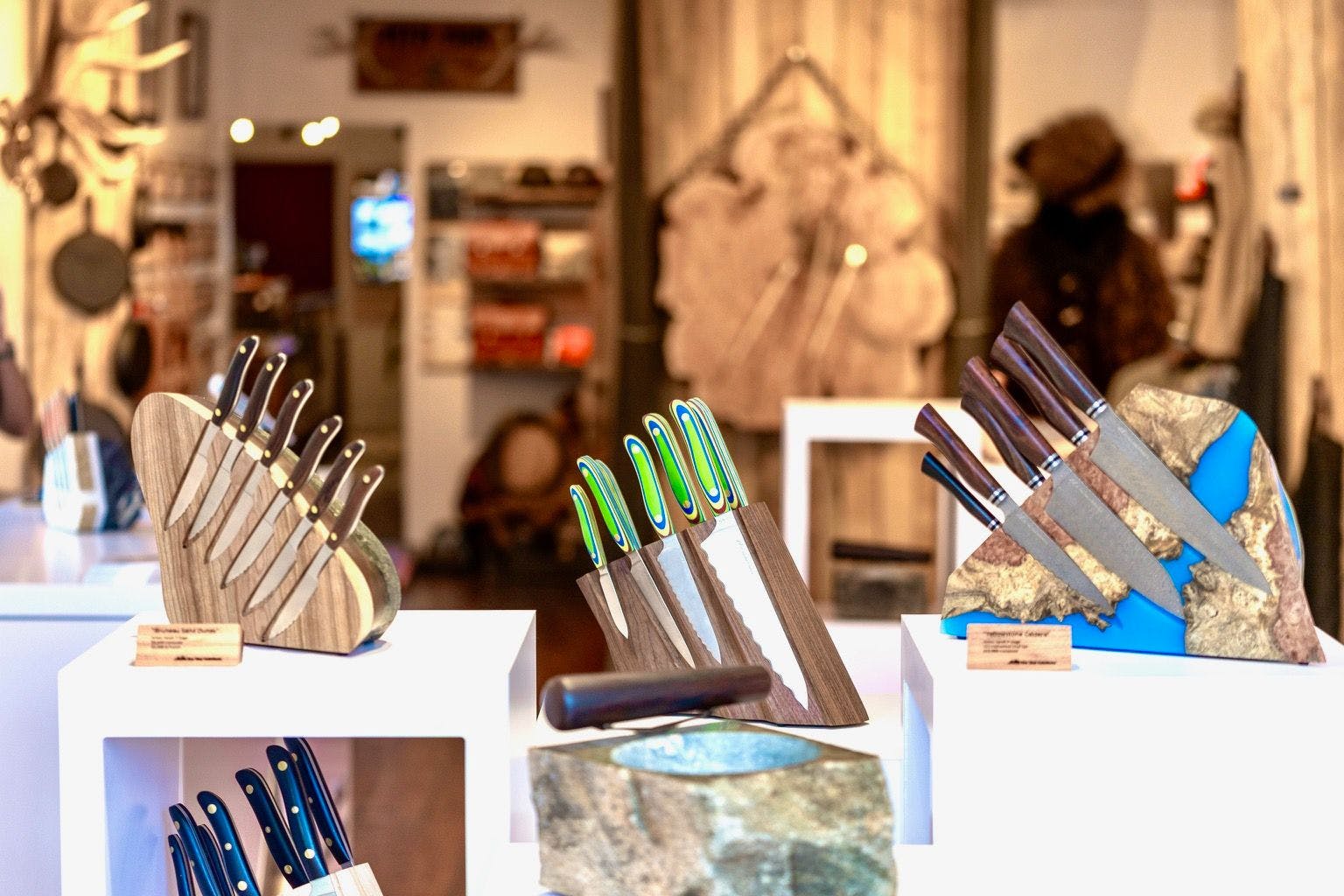 If you're looking for more than window-shopping, the National Knife Day sale is the perfect time to add some sharp color to your cutting board.
Here is Corey's list of favorites from this year's sale. 
"This knife is an homage to our Jackson Hole roots. It's James Beard meets Jim Bowie."

"Our steak knives are used at some of the finest restaurants in the country. They add a sense of ceremony to the feast." 

"This is the knife we would send to the Olympics if they had a knife decathlon. For the culinary Jedi, this is the lightsaber."

"Our ultra-giftable knife. This is a great addition to the knife roll whether you're a pro or slicing your first tomato."

Visit New West KnifeWorks in Cherry Creek at 185 Fillmore Street and at the Cherry Creek Farmers Market.
This content was created in collaboration with New West KnifeWorks in Cherry Creek North.