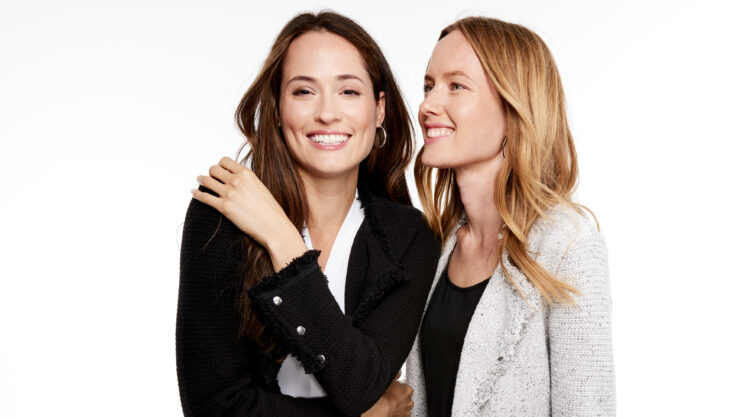 Fashion
NIC+ZOE Brings the Style to Cherry Creek North
Discovering the best of the Boston-based fashion brand.
If only all east coast transplants adapted to the mountains so well…NIC+ZOE, a Boston-based female fashion brand have adjusted to the altitude and are bringing their fashion vision to Cherry Creek. Founded and run by a mother/daughter team, NIC+ZOE is known industry wide for creating unique, elevated styles with for exceptional comfort and quality. Who says you can't have it all?
 For those who are new to NIC+ZOE, the best place to start for getting a feel for the line is by checking out what they call their ICO(NIC) pieces. Not just wordplay, these are some of the brand's most popular styles that are ready for dressing up or down—four-season mainstays that defy trends and cut through outfit indecision.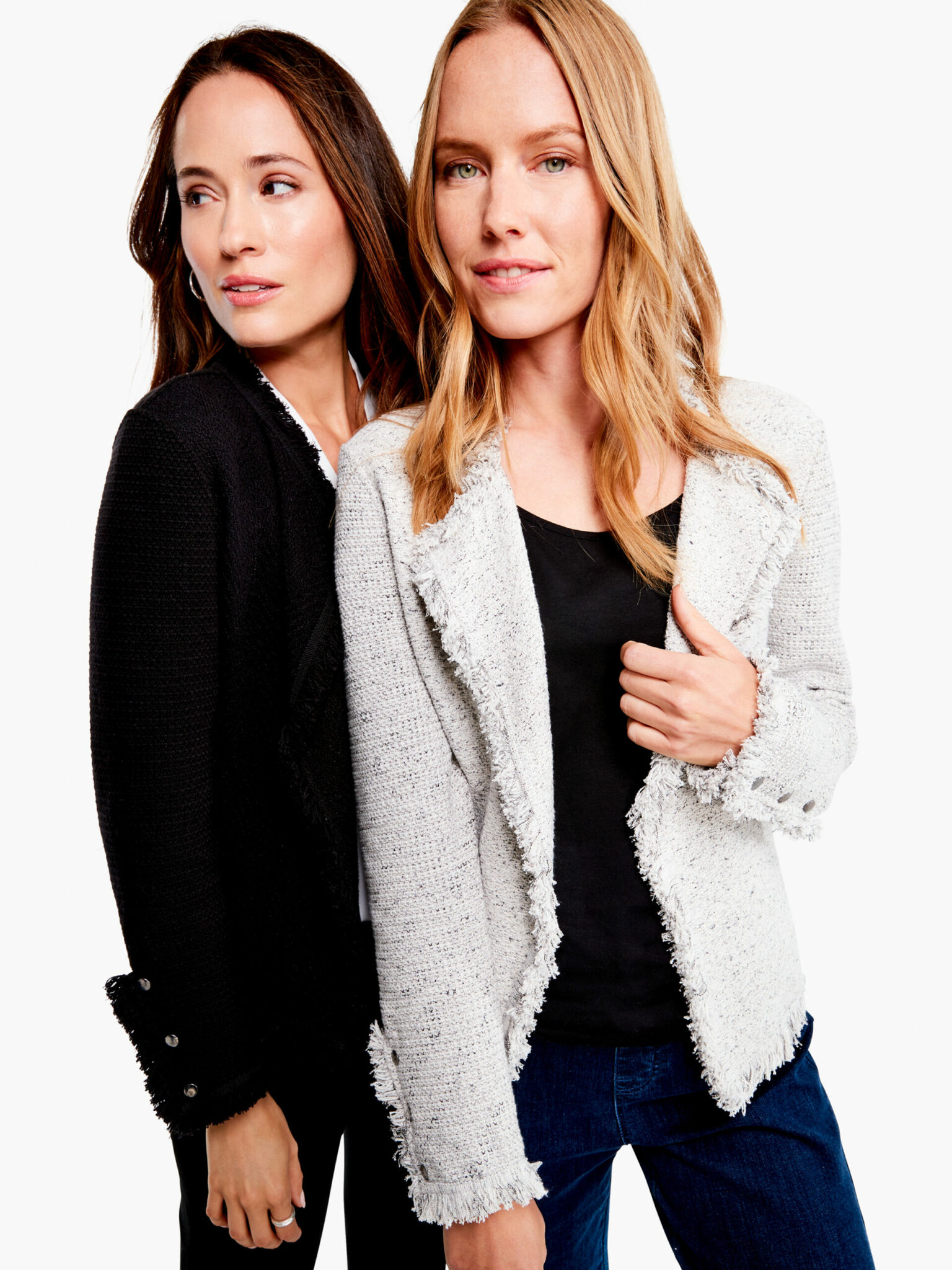 Pieces like the ICO(NIC) Fringe Mix jacket: a blazer silhouette (every closet needs at least one), but with the inimitable details that define the brand.
Let's dive in. At first glance, we see the unmistakable blazer silhouette. One could imagine wearing it with denim for a smart casual look or pair with work pants for a business casual classic, but—let's be honest—what blazer can't? A closer look (or a single feel) reveals so much more. 
First things first: the Fringe Mix jacket's visible texture speaks to the comfort and quality of the construction, catching the eye even if you pass on the brighter shades. The magenta is too fun to ignore, but it's understandable if you opt for an elegant neutral instead. Distinctive snap cuffs elevate the look, pockets add utility, and its open front give it a sense of throw-on ease. And we haven't even mentioned the namesake fringe! Should we mention the fun namesake fringe?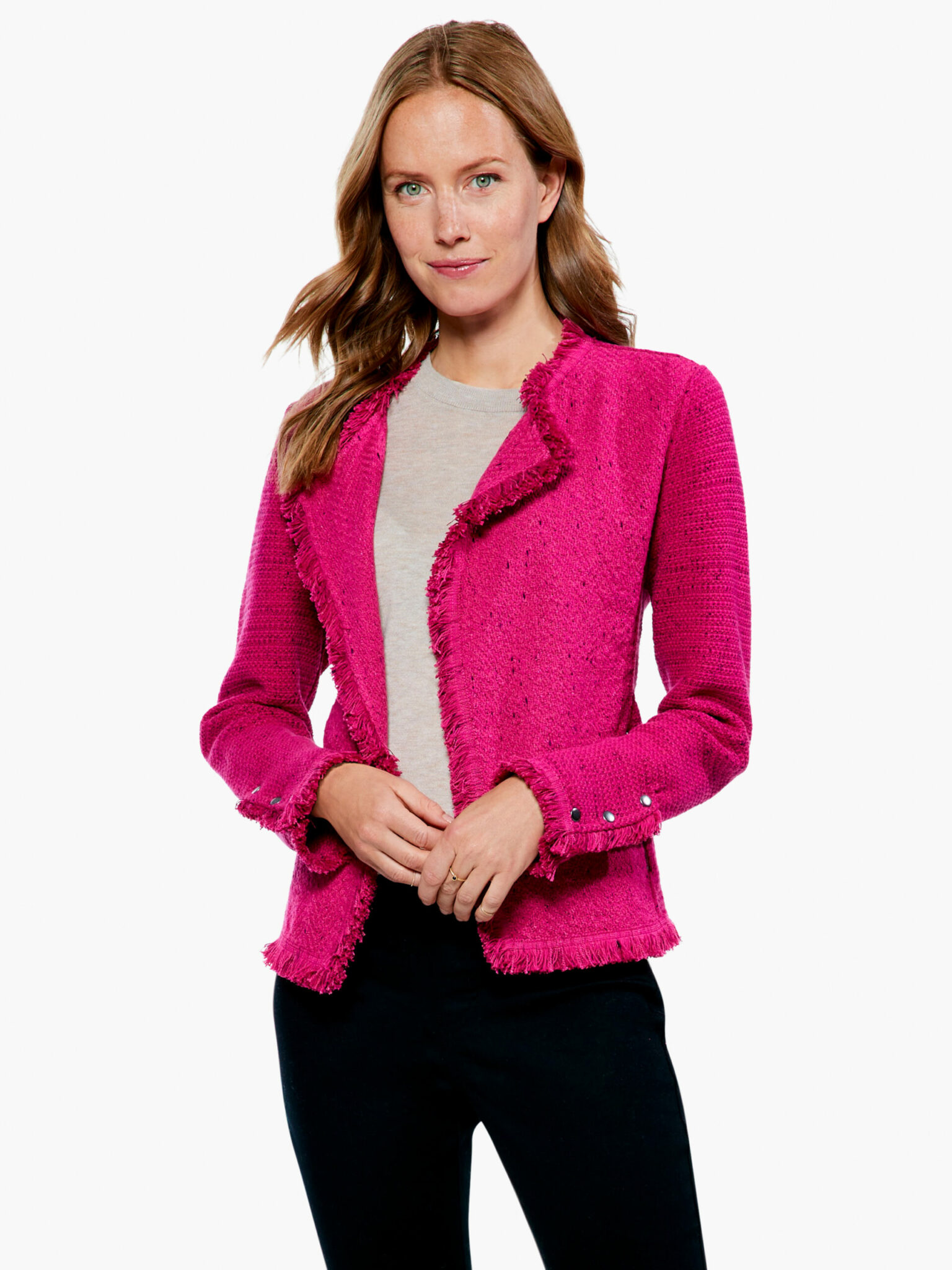 A polished look with a sense of joy? A blazer that's just as comfy as your favorite sweatshirt? It's these kind of 'yes, and…' moments that define NIC+ZOE.
And there's maybe nothing more "yes and" than the 4-way cardigan. A tentpole piece year-after-year, this nifty piece of knitwear can be worn four different ways: tied, left open, wrapped, or twisted. And the choices don't stop in how it's styled. There are a wealth of options that fit any look, with patterned, printed, and even a shaker knit variation of their perennial best-seller.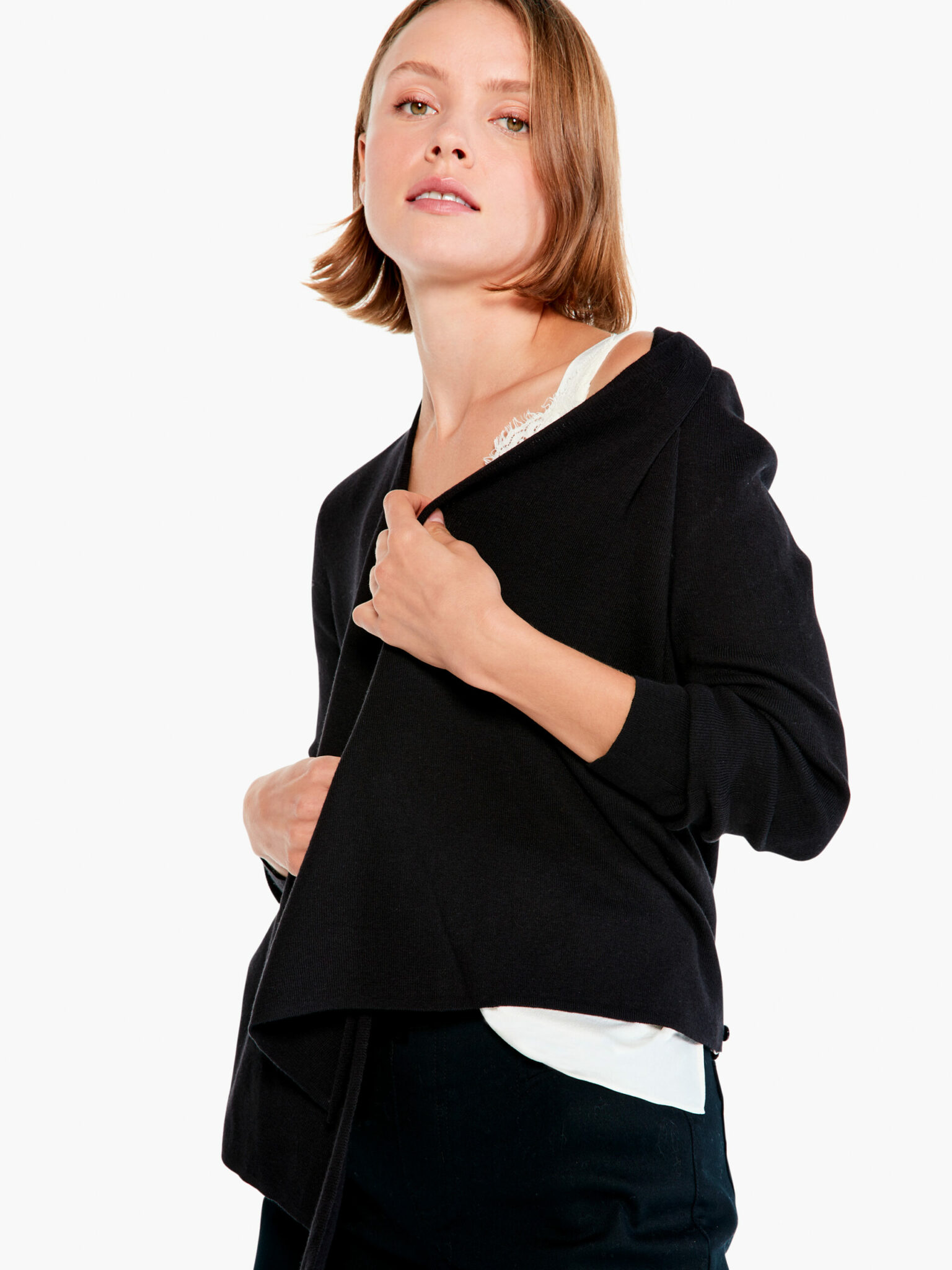 But NIC+ZOE is more than bright colors and patterns.  As a company founded by a legendary knitwear designer, they're more than a little obsessed with making sure their materials are spot-on, often with some very welcome, and very comfortable, added stretch. The ICO(NIC) Wonderstretch pant began with a simple question: what if the classic work pant could keep its flattering silhouette but was actually comfortable? A simple question, but it was hard work tracking down the answer. The secret is the material: an unclingy, slightly stretchy fabric that moves with you, while keeping its shape year after year. And people seem to like what they've come up with. A quick look at Wonderstetch's comment section on the NIC+ZOE website reveals tons of adoring fans.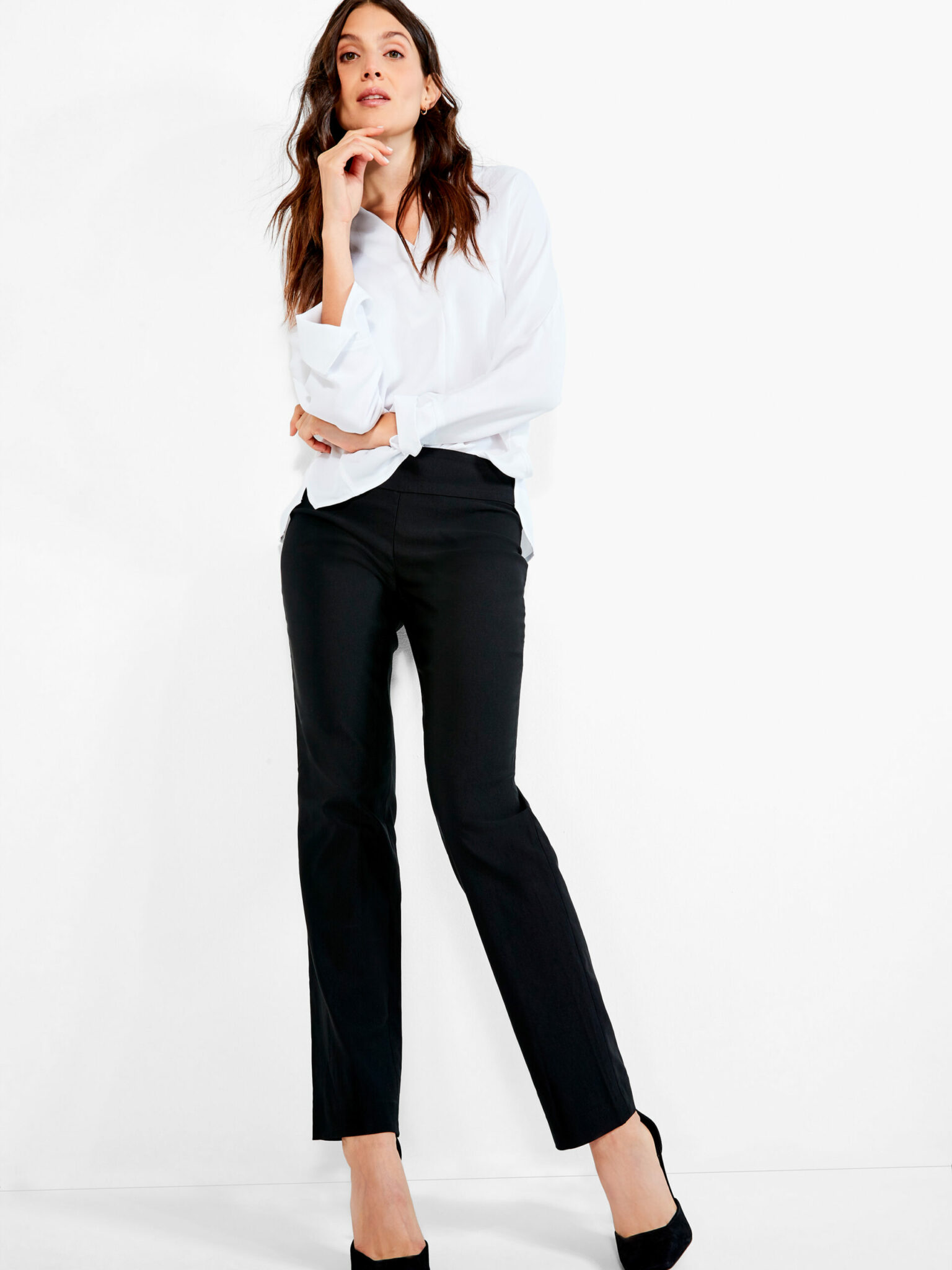 From the materials to the unique patterns to the construction, NIC+ZOE is on a mission to provide easy yet elevated styles that women can throw on to feel confident, beautiful, and, most importantly, themselves. They've been at it for two decades now, making easy to wear, impossible to ignore pieces that freshen up any wardrobe: season after season, year after year. We can't wait to see what they come up with next.
Any wardrobes in need of a refresh can stop by the Cherry Creek location or head to nicandzoe.com. They're always adding new styles and refreshing fan favorites, and not just their ICO(NIC)s. Take a look. Try one on. It won't be the only one. 
Visit Nic+Zoe at 2827 E. 3rd Avenue in Cherry Creek North or online at nicandzoe.com.
Content created in collaboration with NIC+ZOE