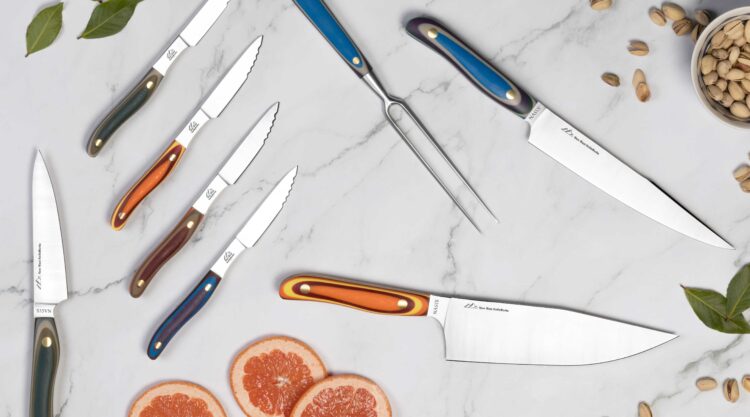 Kitchen
Cut Like A Knife
Sharp Holiday Shopping: New West KnifeWorks Opens in Cherry Creek
A new store promises to provide a cutting edge shopping experience in Cherry Creek just in time for the holidays. Jackson Hole-based New West KnifeWorks will be at the Cherry Creek Holiday Market before moving into a permanent space on Fillmore Street in early December.
The boutique American manufacturer has shops in Jackson Hole, Park City, and Napa Valley, and will be celebrating their 25th anniversary by opening their first retail space in a large metropolitan area.

"We are thrilled to be coming to Cherry Creek," says New West founder, Corey Milligan. "We looked all over the country for the right location and audience and it wasn't even close. Cherry Creek is the perfect spot for us."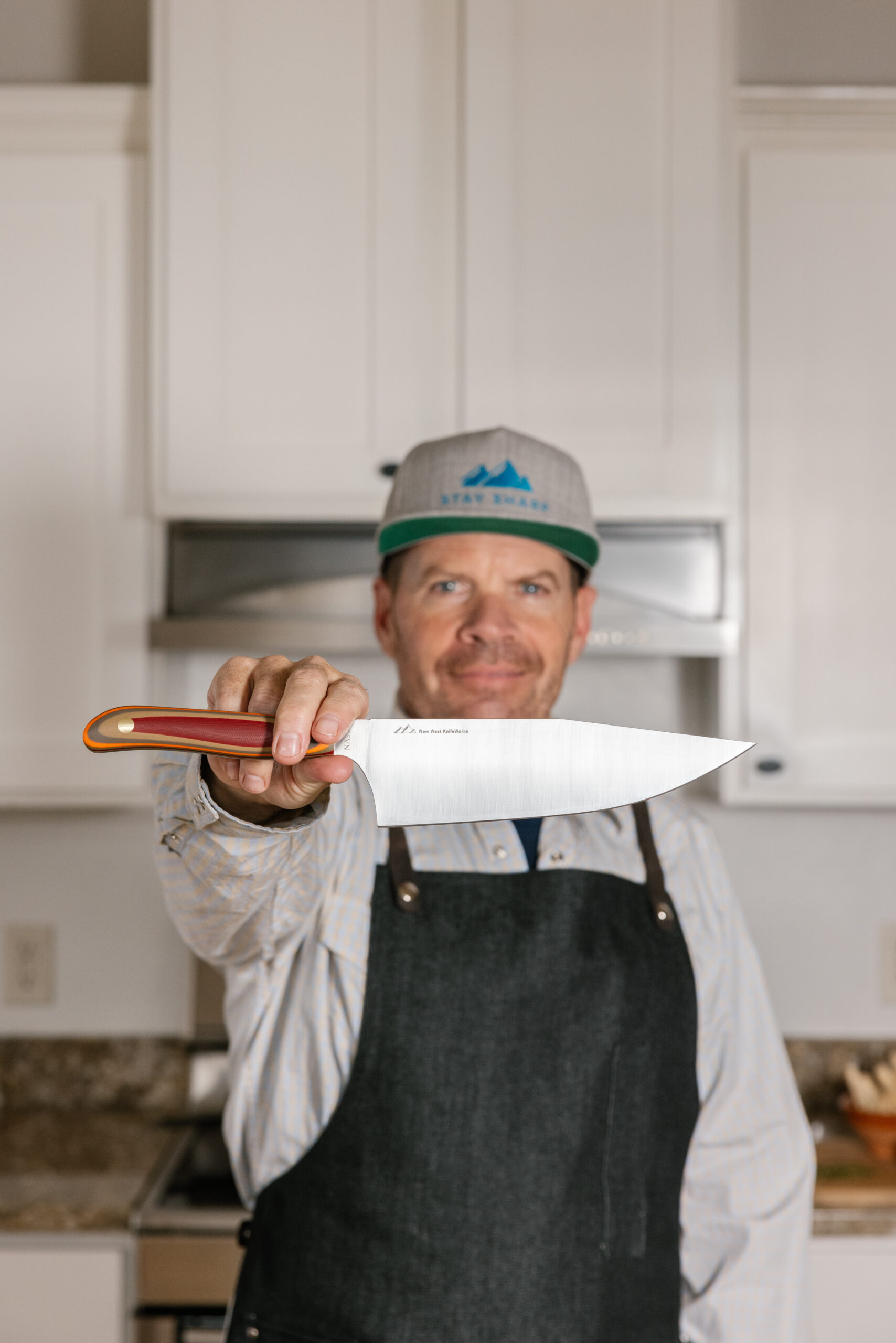 Milligan started making knives in his spare bedroom 25 years ago and spent over a decade selling them at the finest arts and crafts shows in the country– including the Cherry Creek Arts Festival. 
"We are passionate about making tools that are as beautiful as they are useful. A quality knife should be an extension of your hand. Cooking is an intimate, personal thing, so we also believe the knife is an extension of your personality. A beautiful tool that you love to play with embodies the passion you have for cooking. And it turns your everyday chores into something you look forward to."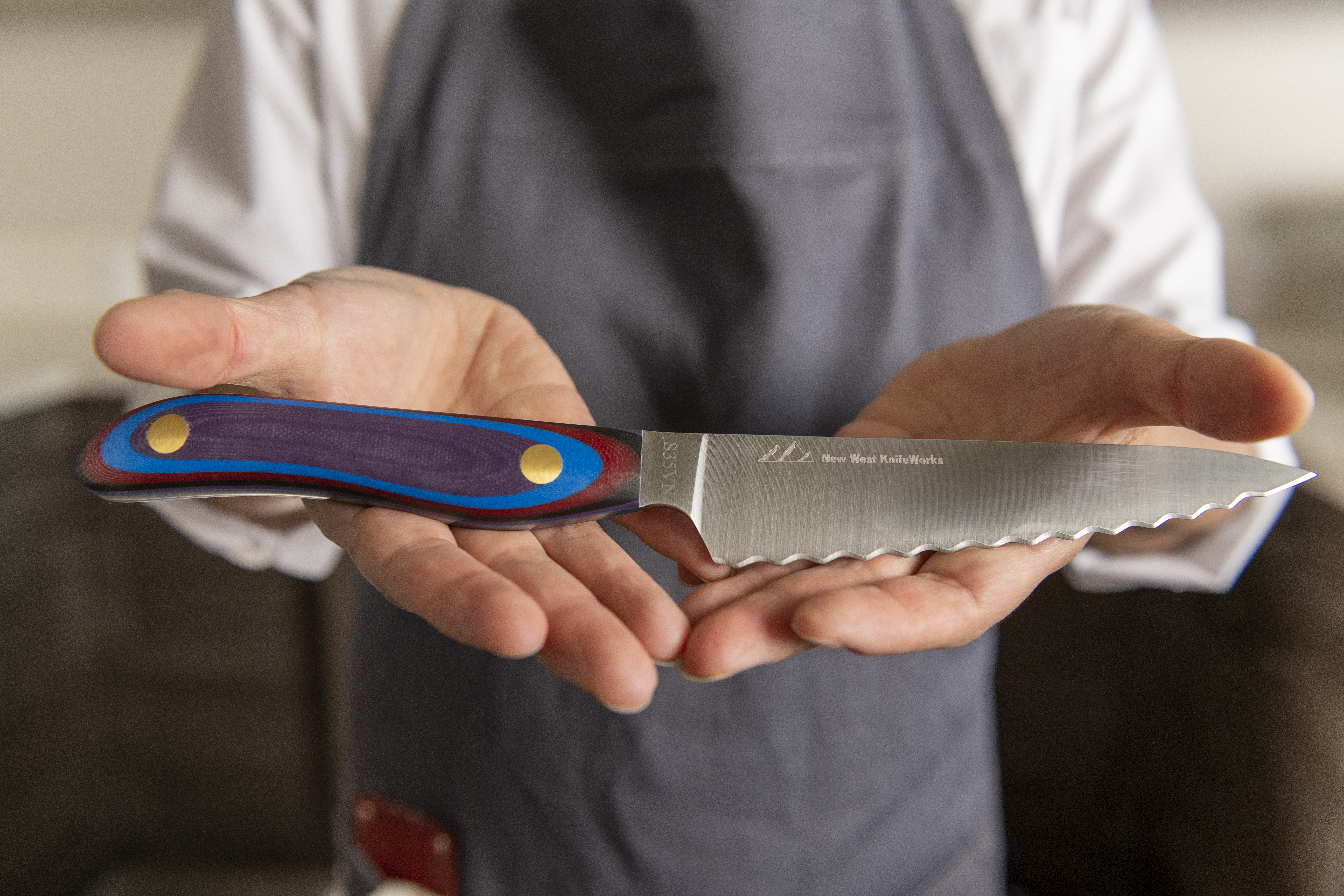 "Our space in Cherry Creek is going to feel more like an art gallery than a typical retail experience. I want people to come and just revel in the beauty of the objects they see there whether they buy something or not."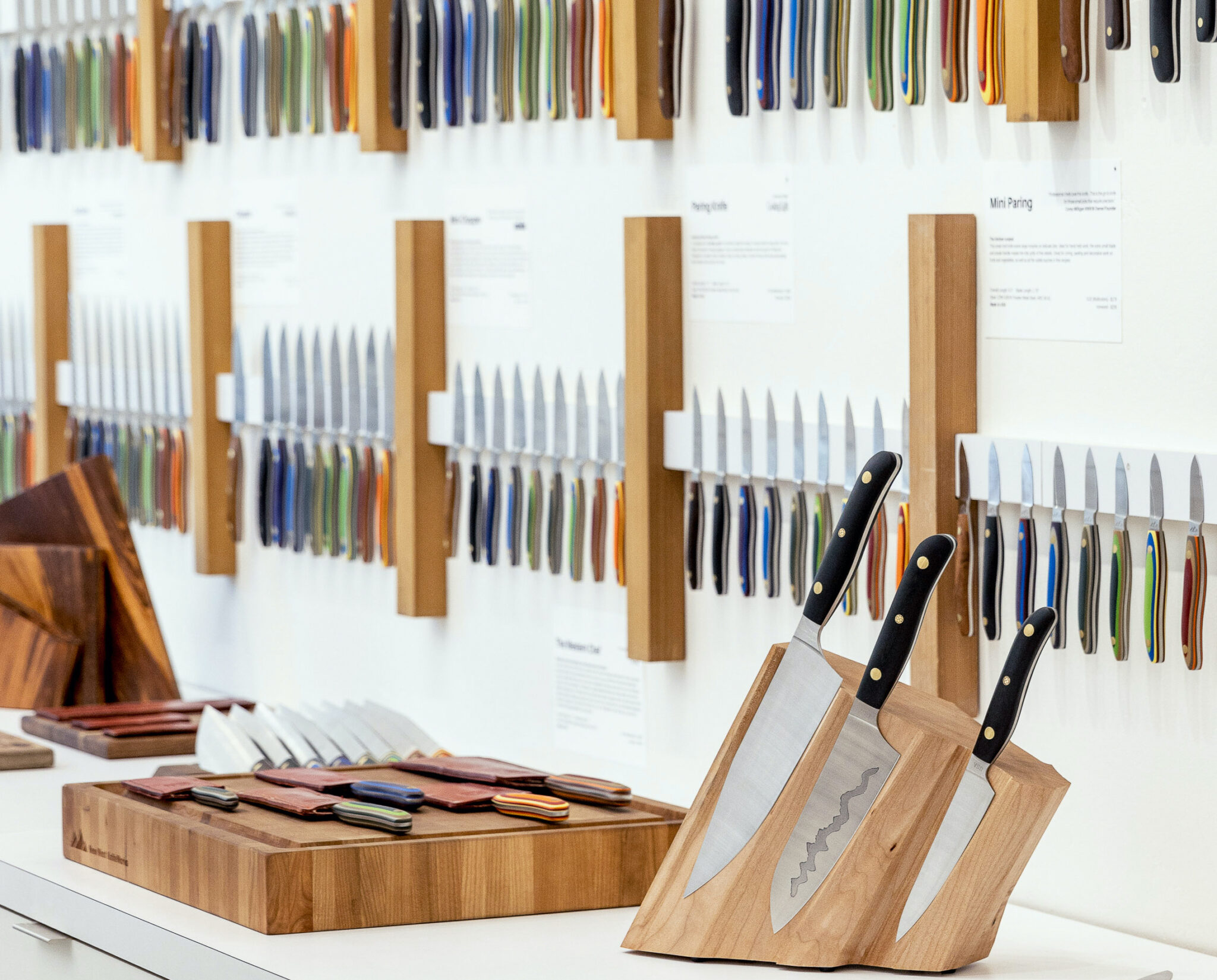 Some of the pieces that come out of New West's workshop are absolutely breathtaking. None more so than their mixed-media knife blocks: found stones, steel, resin and wood are shaped to make what can only be described as "knife sculptures."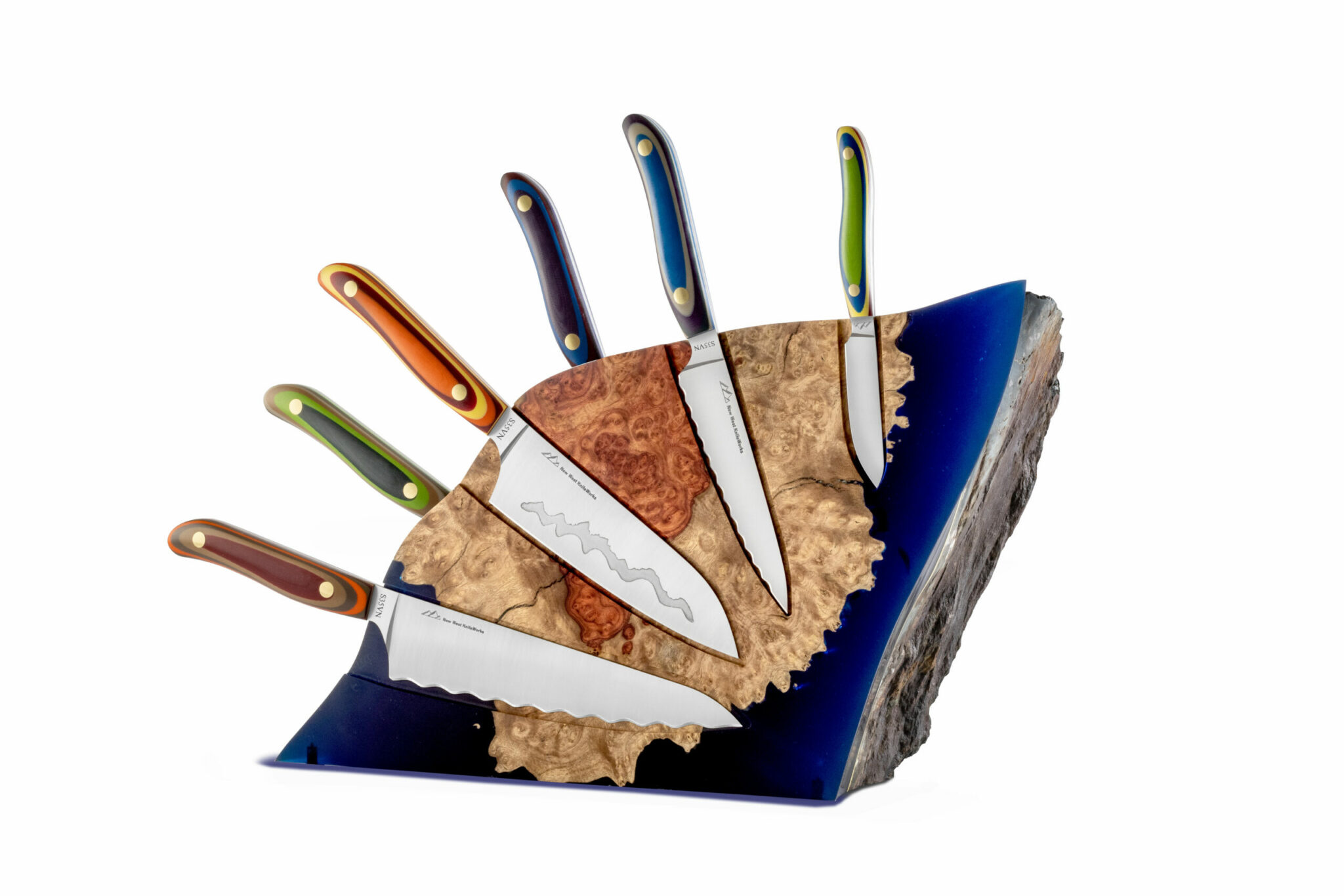 "I don't want people to get the wrong idea," Milligan continues. "We aim to make the finest knives in the world, so while the handles are pretty, the blades themselves are world class. The benchmark we set for ourselves is to make knives that can thrive in the extreme chaos of a professional kitchen eight-to-10 hours a day. We use the finest American steel and are constantly refining the design. So, whether you are a pro or home chef, our knives will help you turn your chores on the cutting board into a peak performance."
New West stands behind the "pro quality" commitment, encouraging local chefs to sign up for their pro program.
The feedback Milligan's knives have received in the national press suggest he's on the right track. The Wall Street Journal called one of New West's tools "the Cadillac of its Kind" while the New York Times described a blade "as beautiful as it is useful."
"I guess if you can get those two papers to agree, that's saying something," Milligan beams. 
New West will be at the Cherry Creek Holiday Market beginning November 17th, as they put the finishing touches on the gallery at 185 Fillmore space which will open in early December.

"We're excited to be opening in time for Christmas. Of course, I might be a little biased, but our knives make a perfect gift for someone who loves to cook. I love giving knives to my friends because it's a rare gift that they can use everyday– and think of you fondly when they do. For those who prefer eating to cooking, we also have gorgeous steak knives and carving sets that help add a sense of ceremony to any occasion. And everything is 100 percent American-made and guaranteed for life."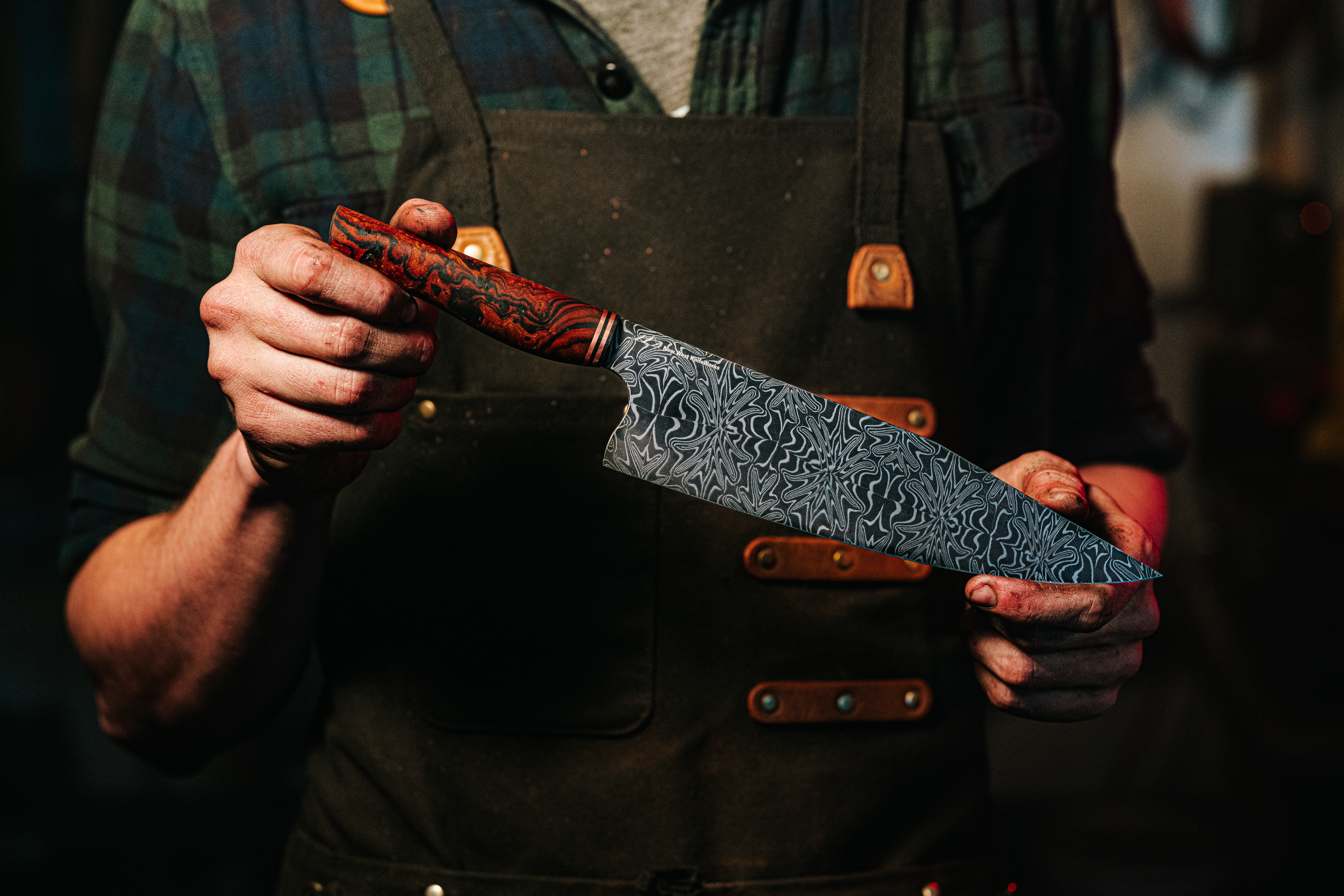 "Did I mention you get to throw tomahawks when you visit the store? In addition to the joy of cooking, we like to bring the joy back to shopping as well."
The Cherry Creek Holiday Market is open November 17th-December 24th. New West's booth is in front of their space on 185 Fillmore Street. For updates about the holiday market and the store opening, visit New West's website at NewWestKnifeWorks.com.