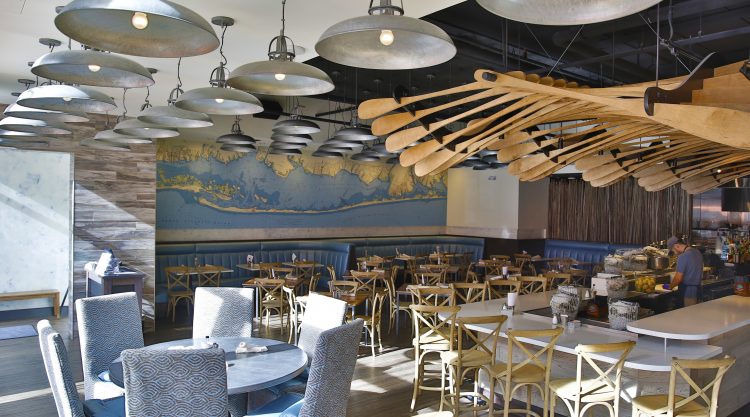 Dining
Chef's Table: Sean Huggard
He's the source of the best seafood in Cherry Creek, and arguably in all of Denver and Colorado.
We'll put our money on the boy from Boston.
He trained at the renowned Culinary Institute of America, so he knows a thing or two about creating remarkably tasty cuisine, so there's that too.
So, who is Sean Huggard, the "Chief Decision Maker," owner and occasional chef (when needed) at the wildly popular Blue Island Oyster Bar and Seafood?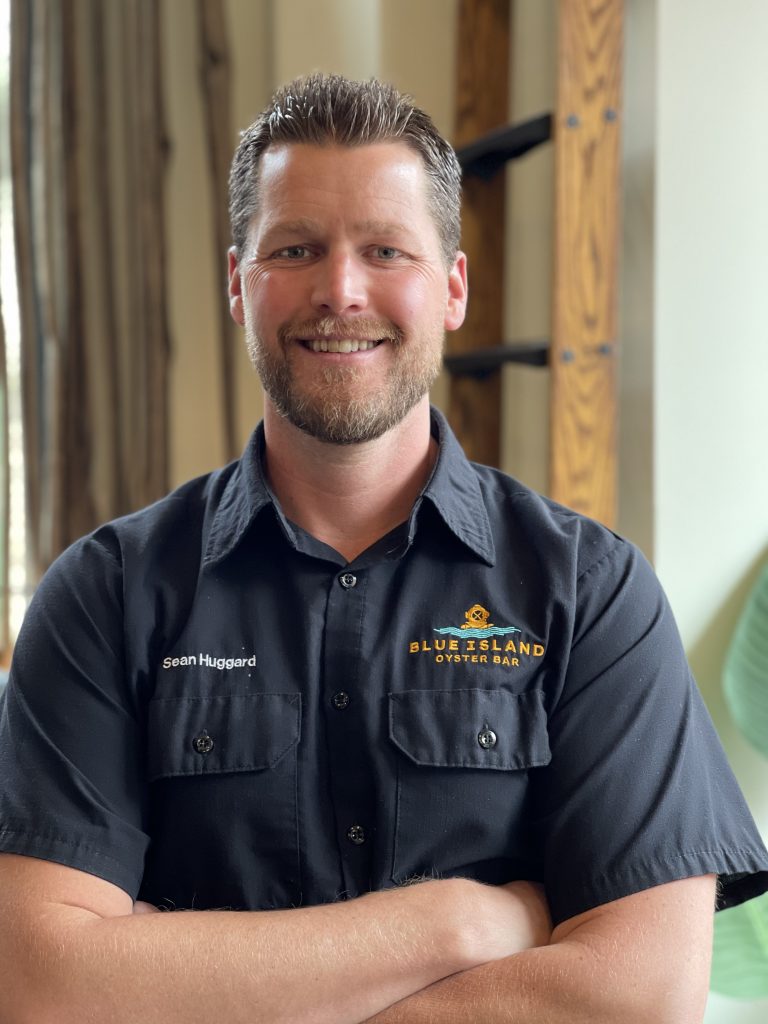 Without further ado…
How did you get into cooking? When, where and how did that passion begin?
I got into cooking at age 14 or 15 when my dad, who owned a used car lot in Stoughton, Massachusetts, sold a catering van to a guy who owned a deli who needed a prep cook.  I loved every second of it. I basically butchered chicken breasts all day and eventually learned to make sandwiches and use the register. I've never looked back. 
Currently, what's your favorite dish on your menu? What are the ingredients? 
There are just so many, but the one I couldn't live without is the clam chowder. Three or four days without clam chowder and I might melt!  Our chowder is pretty traditional New England-style with bacon, clams, potatoes and lots of cream and spices. 
Who are five guests (celebrity or not) whom you'd like to cook for and eat with at a dinner party?
First and foremost, I'd want my wife Jennifer to be there.  I've spent so many special days, holidays, birthdays and other events in my life working in a restaurant and have missed out on time with loved ones that I'd always pick her as my date any day.  As far as other guests are concerned, I'd probably let her pick, but if we are talking "date night" then I think we need to be shallow and pick some off-the-wall people like J.Lo and A-Rod or Tom Brady and Gisele.
You're on a road trip and stop for gas. What guilty pleasure snacks and drinks do you buy at the station?
That's easy. Slim Jims, Teryaki Beef Jerky, Original Combos, Cheez-its, and Coconut Red Bull.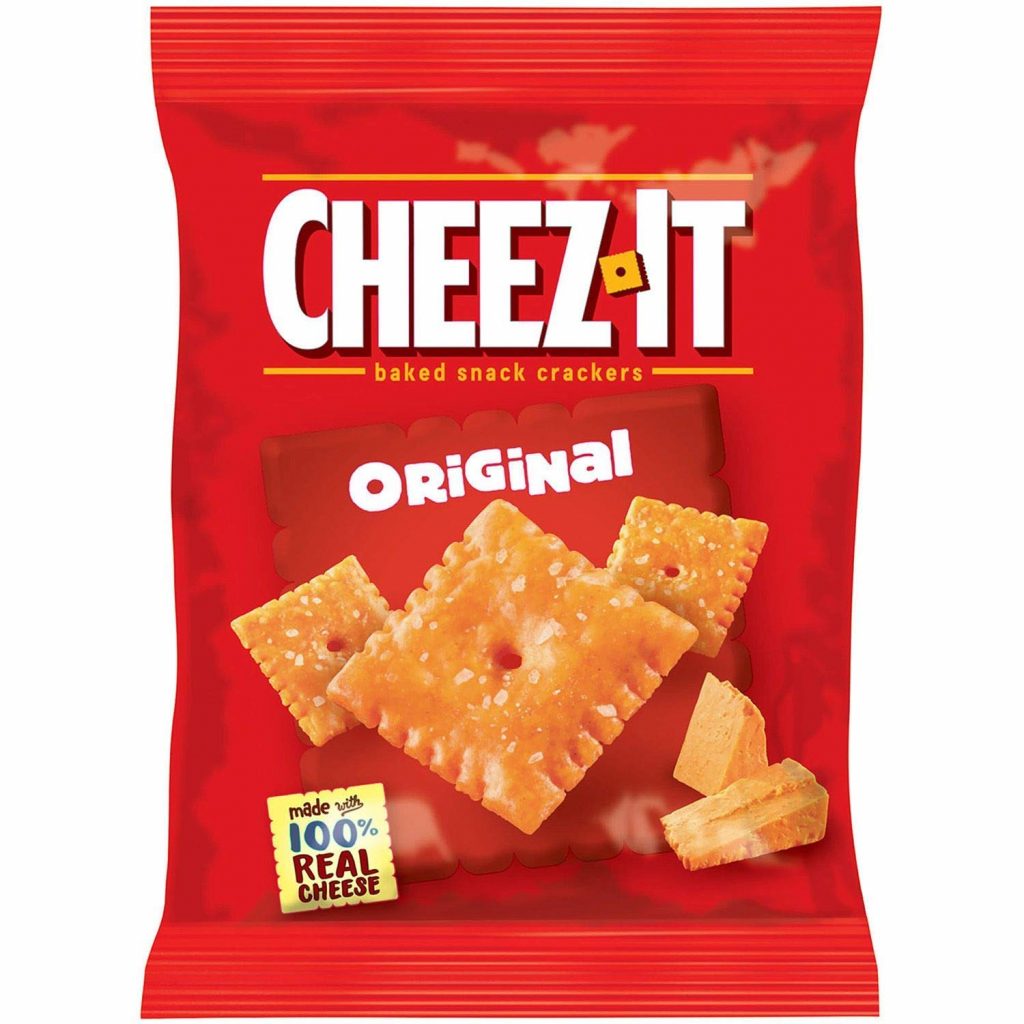 What are the most important lessons you've learned about cooking at a restaurant?
If your going to do something, do it right. No shortcuts. Don't be a "shoemaker" (someone who cutz corners). Always be the best cleaner, so then you can bust on everyone. 
You're going to the moon tomorrow. What's your last meal before you leave for a few years? Do you make it yourself or do you "order out?"
Prime Strip (medium rare) plus fries, cream spinach, lobster mac, Bearnaise Sauce and Duck Horn Merlot from any reputable steak house.
*Visit Sean and his team at Blue Island Oyster Bar & Seafood at 2625 East Second Avenue (80206) or call 303.333.2462.