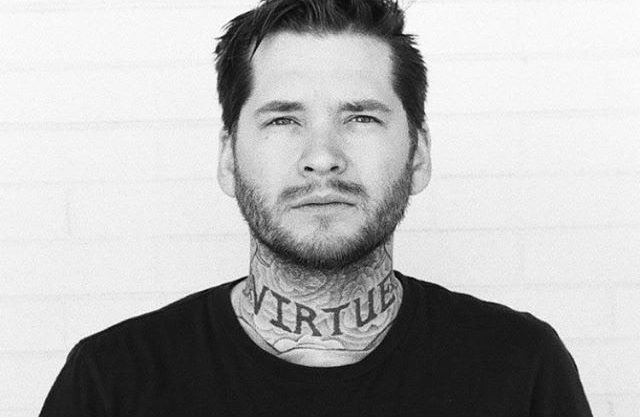 Dining
Chef's Table: Rocky Hunter
He's a Colorado culinary treasure by way of Wisconsin.
Celebrated and respected internationally for the food he prepares as well as the way in which he prepares it, Alex Seidel has been launched into rarified air when it comes to his cooking establishments.
So, when we heard that the nationally acclaimed Fruition, just a stone's throw from Cherry Creek, had appointed Rocky Hunter as Executive Chef of the award-winning eatery, we had to learn more about Seidel's newest all-star to take over the kitchen in our latest installment of Chef's Table.
How did you get into cooking? When, where and how did that passion begin?
I began cooking seriously after flunking out of my second year of college. I felt like I had hit a dead end trying to go down a path that ultimately wasn't for me, so I ended up taking a nine-month culinary program at a local vocational school as an alternative. I've been happily working in restaurants ever since.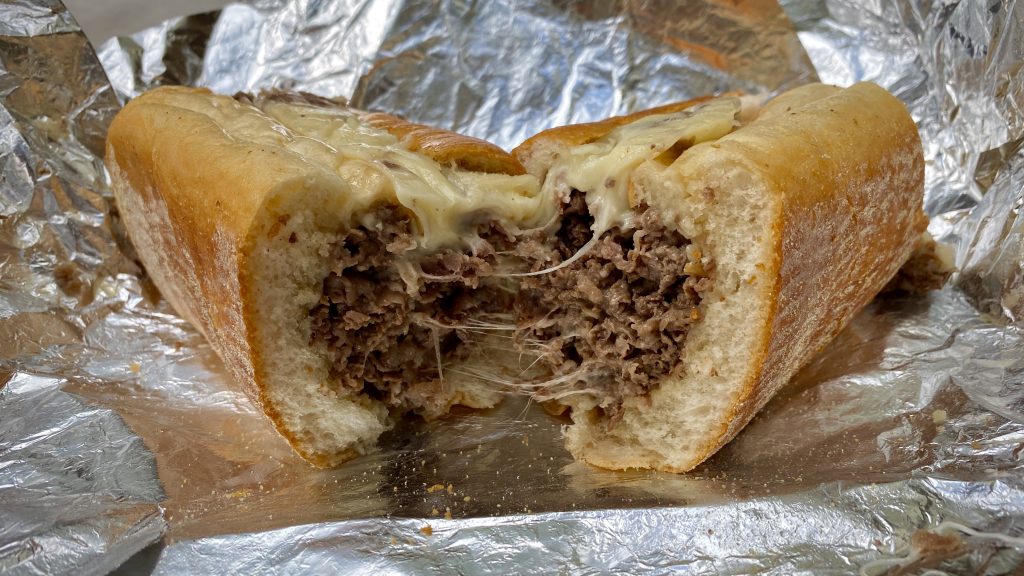 The most singular event that made me fall in love with cooking was eating a Philly Cheese Steak from a food cart as a teenager. It was a revelation of flavor and texture that I would spend the next few years of high school trying my best to replicate. I would regularly take partially frozen cuts of beef that my dad brought home from the grocery store and, using a cheap steak knife, I would attempt to thinly slice the meat to build the best imitation I could summon of the life-changing sandwich I had that day from the cart. Other attempts included onion salt or garlic powder, and sometimes different cheeses and different breads. In another instance, I just poured milk over the cooked steak and cheese just to see what would happen. I just really fell in love with process of experimenting and refining.
Currently, what's your favorite dish on your menu? What are the ingredients?
My current favorite item on our menu is a mushroom-barley risotto layered with leeks, roasted king trumpets, and cooked in a stock made of onion, apples, and black garlic. We finish the dish with a savory pine-nut butter combined with a fun mix of vinegar-preserved mushrooms that provides a proper French kiss of savory and tart flavors. It's a dish that's all about achieving balance of different flavors, textures, and cooking techniques that all draw from a common ingredient profile – the best version of which is fun to make and fun to eat.
Who are five guests (celebrity or not) whom you'd like to cook for and eat with at a dinner party?
The five guests I would invite to a dinner party would be:
Pearl Jam
Rage Against the Machine
Gary US Bonds
Kiss
Bruce Springsteen
Admittedly, maybe not the answer you were looking for, but it's my imaginary dinner party and that's who is coming for the ultimate jam session between the soup and main course.
You're on a road trip and stop for gas. What guilty pleasure snacks and drinks do you buy at the station?
Since the days of playing in some not-at-all-successful touring rock bands, my road rig has always been a bag of plain Fritos, bean dip to accompany, and tepid gas station coffee (black) as my official fuel for any road trip. There's something about that devastating combo punch to the stomach that cues the body to settle in for the long haul.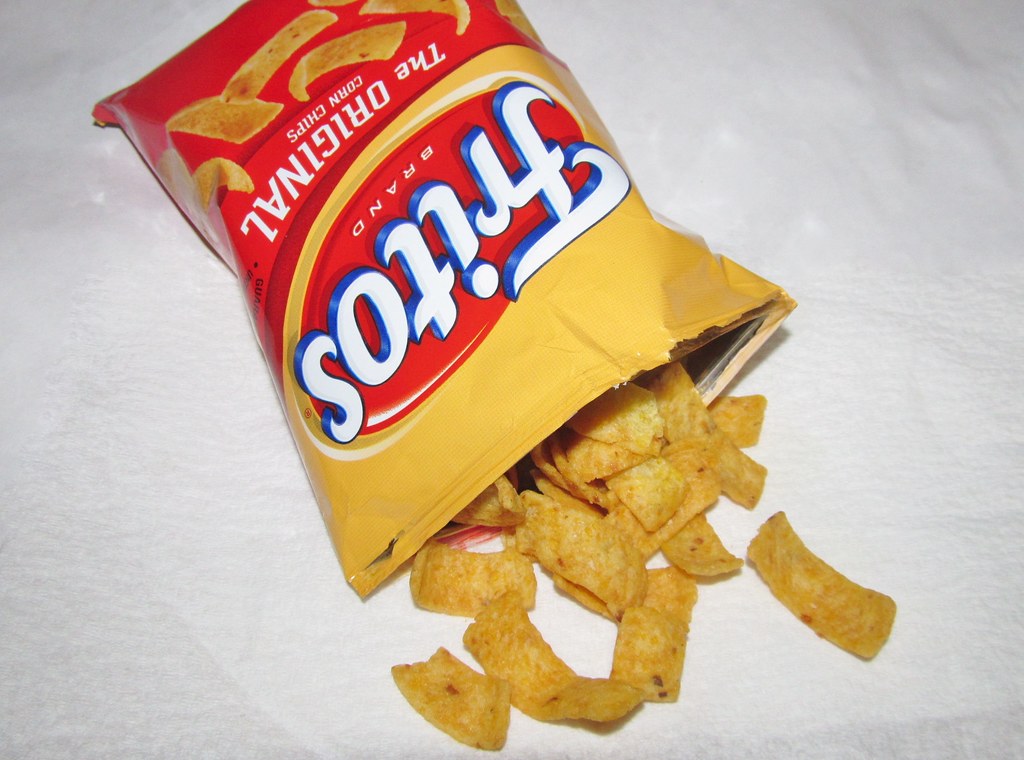 What are the most important lessons you've learned about cooking at a restaurant?
Cooking in restaurants has taught me a great deal about tenacity, flexibility, patience, and problem solving. Often decisions are made at the drop of a hat, the variables abound, and it certainly informs you of how much internal strength you have to take it all with a good sense of humor.   Kitchens, specifically, have taught me work ethic, responsibility, timeliness, and working cleanly.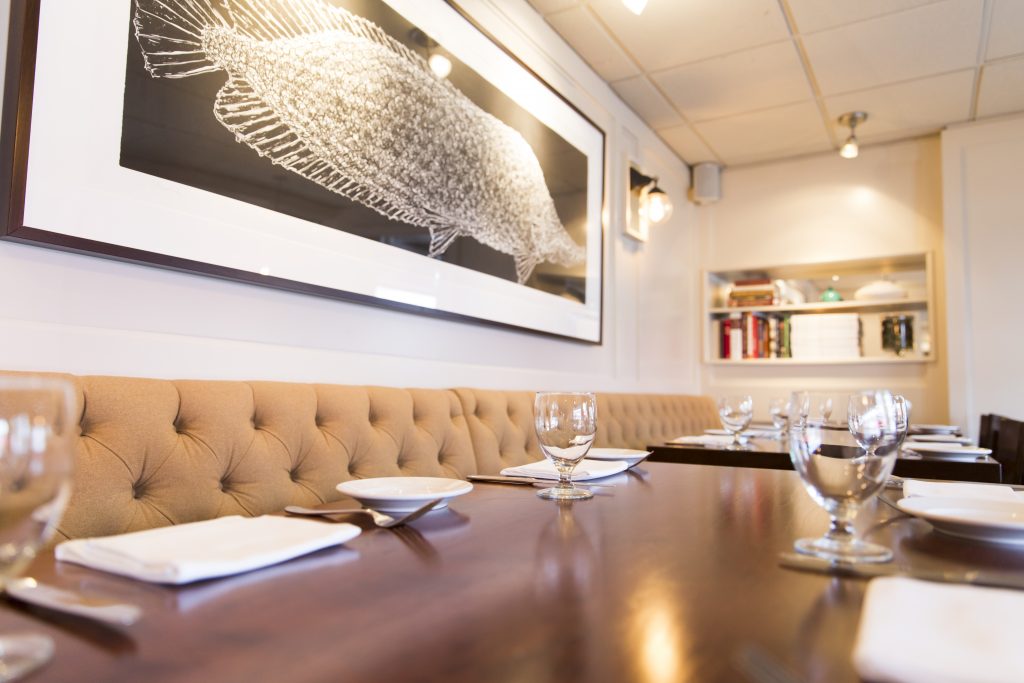 You're going to the moon tomorrow. What's your last meal before you leave for a few years? Do you make it yourself or do you "order out?
If I'm going to the moon then I'm probably going to need the Fritos, bean dip, and coffee! (see my road trip answer for clarification)!
Otherwise, I'm probably just going to order a Mongolian tofu, extra spicy, from Wokano Asian Bistro and  grilled spicy edamame for my partner and hang in our back yard…it's our thing.
*Visit Chef Hunter and his team at Fruition at 1313 East Sixth Avenue.
*Featured image courtesy of Courtney Elizabeth for Courtney Elizabeth Media