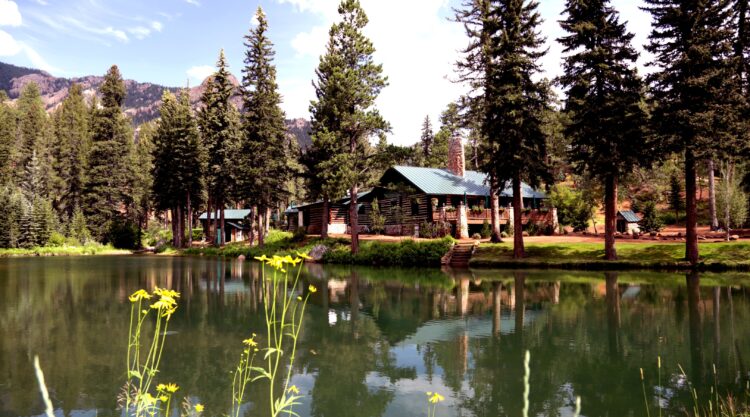 Travel
Wild Luxury at The Broadmoor
Standing on the foothills as the gateway to the Rocky Mountains is The Broadmoor – one of the West's most historic and iconic resorts. Originally a casino in the late 1800's, when cowboys roped up their horses for a getaway of drinking and gambling, the property became a luxury resort in 1918, but in its DNA is certainly "Where the West Begins." The grand dame of Colorado's historic resorts, The Broadmoor has long been one of our favorite retreats. This year, the resort is helping guests take a vacation on the wild side with a new all-inclusive option that links the resort plus all three of its wilderness properties: two nights at Cloud Camp, two nights at the Ranch at Emerald Valley, two nights at Fly Fishing Camp and one night at the main resort.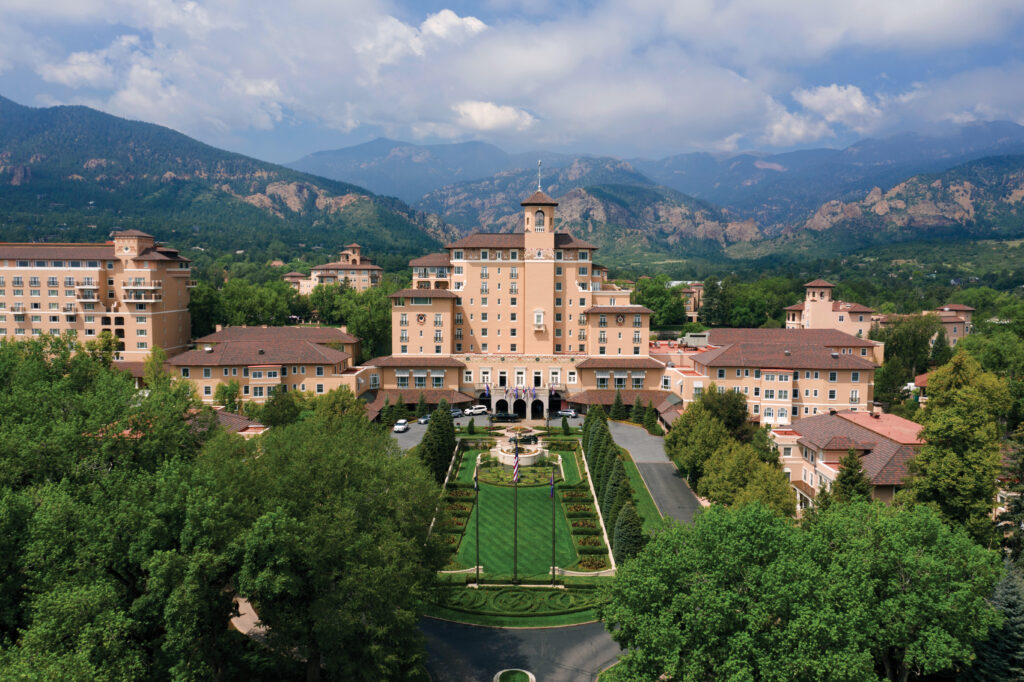 Here's where you can take the reins of the West but retire to modern luxuries at the end of day. And there is a spa to take care of those dirty hands. Situated on 5,000 acres, The Broadmoor has a trio of luxe wilderness properties (Cloud Camp, Fly Fishing Camp, and The Ranch at Emerald Valley) and three attractions: The Broadmoor Manitou & Pikes Peak Cog Railway, Seven Falls and The Broadmoor Soaring Adventures zip line experience. One can spend the day fly fishing, horseback riding, on exhilarating cattle drives, hiking, relaxing in hot tubs, and exploring the ancient sport of falconry. Or, for the less wild at heart, golfing on the resort's two championship courses or taking in a pickleball lesson or tennis drill.
THE RANCH AT EMERALD VALLEY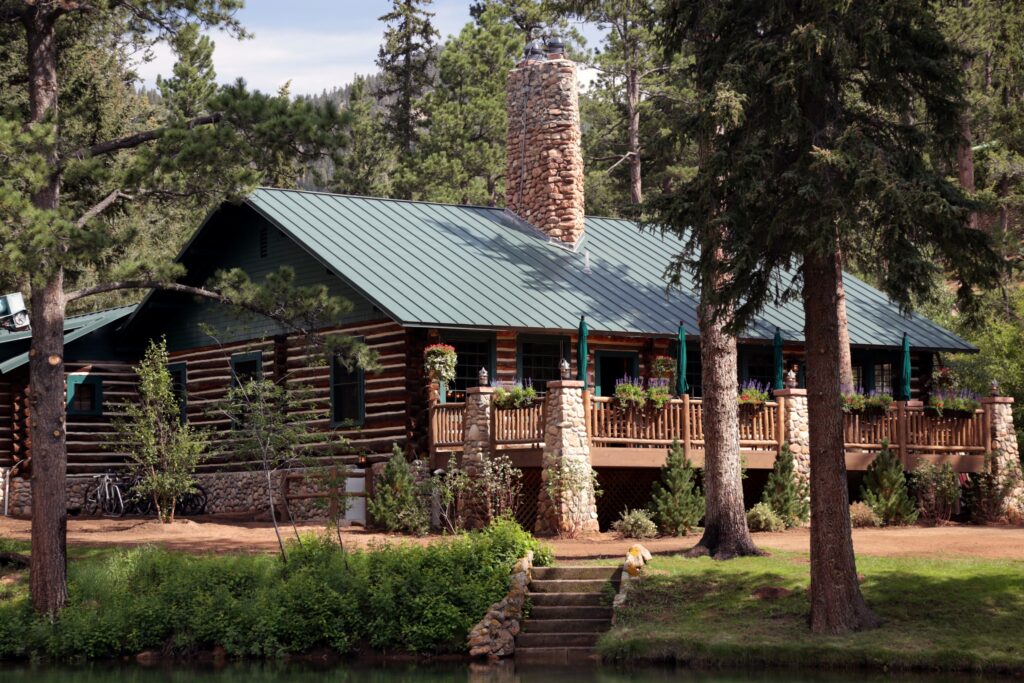 Nestled among the lush beauty of Pike National Forest (100,000 acres), the Ranch at Emerald Valley is a special retreat where guests can hike scenic trails, fly fish in private lakes or explore the mountains on horseback before returning to 13 luxurious private cabins. Broadmoor chefs are at the ready to serve five-star meals. Guests experience unsurpassed service and premium lodging that goes above and beyond in every respect. This is 2023, not 1883.
FLY FISHING CAMP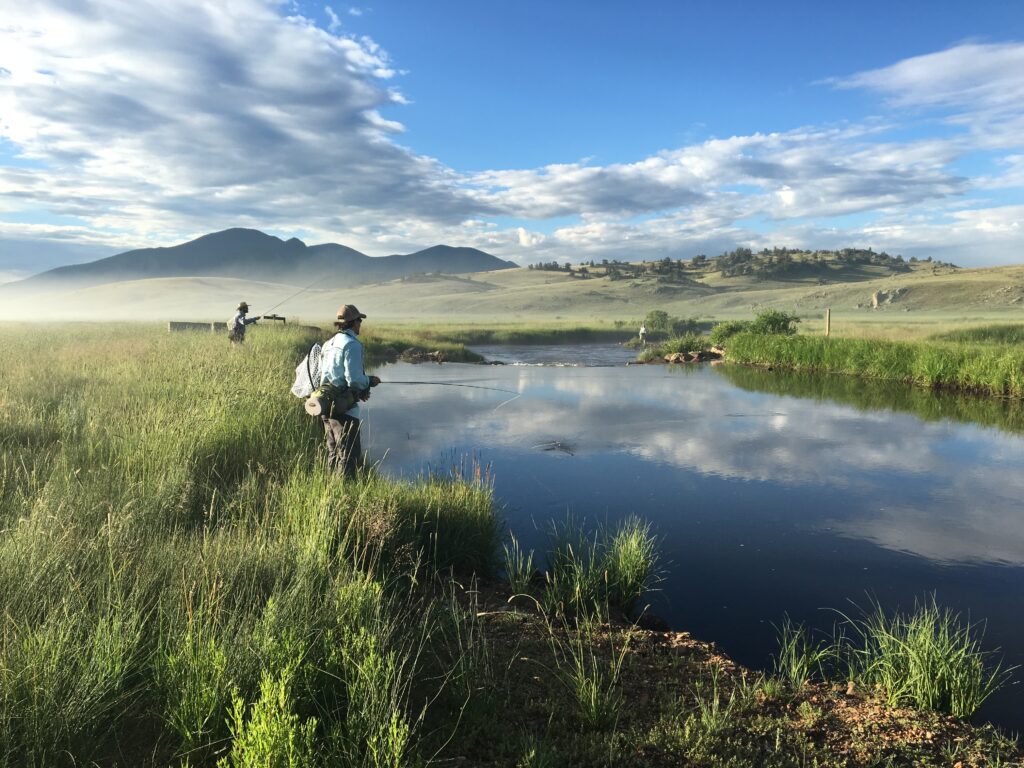 Hidden along a private five-mile stretch of the Tarryall River, the all-inclusive Broadmoor Fly Fishing Camp offers guests unmatched fishing opportunities with professional guides in addition to an array of outdoor activities and wildlife watching. It provides all the rods, waders, and expertise you need – along with Broadmoor chefs and plenty of time for relaxation or scenic hikes.
CLOUD CAMP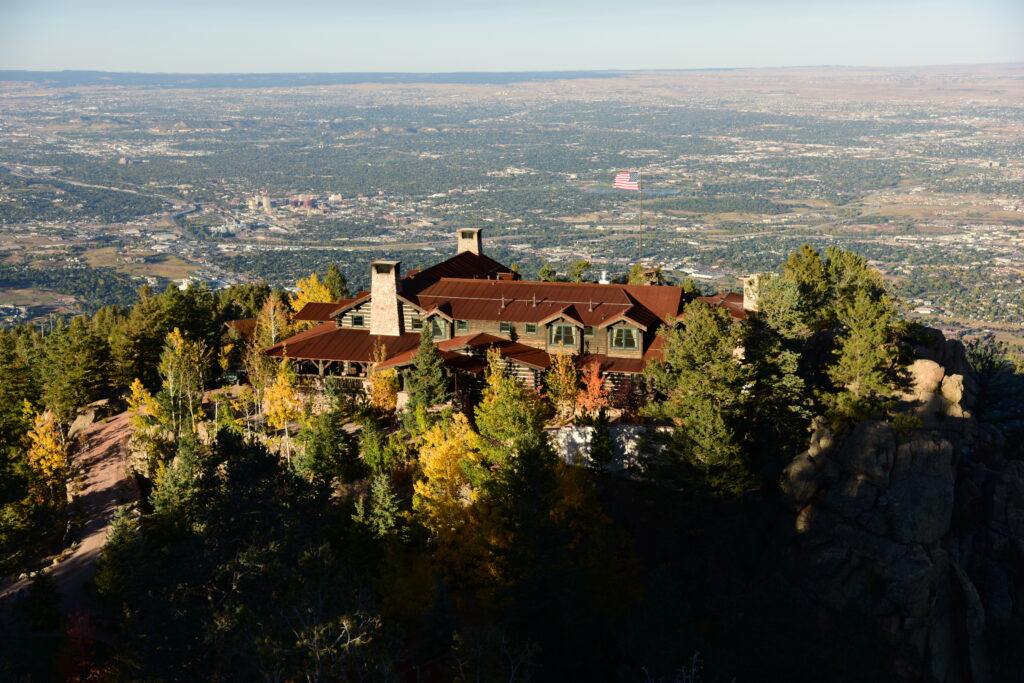 Cloud Camp is a hideaway atop Cheyenne Mountain 3,000 feet above, and 10,000 feet above sea-level offering 360-degree views that provide a picture-perfect backdrop for guided nature walks and luxurious lodge living. This unique site features 15 one- and two-bedroom cabins, a unique fire tower suite, and six guest rooms within the lodge. Guests at Cloud Camp also enjoy an array of included activities, such as mule rides, disc golf, hiking, and cooking classes – making it an ideal destination for private getaways as well as groups, family reunions, and corporate retreats.
THE BROADMOOR RESORT
It's the smell of oak. Jazz emanating from hidden ceiling speakers. Stunning décor bursting with custom woodwork, paintings of the Colorado outdoors and history of yesteryear, crystal chandeliers, gold floral wallpaper, and 20-foot floor-to-ceiling drapes. Fountains pepper the grounds with their soothing splashes, orchestrating yet another dreamy soundtrack with a mountain backdrop studded in majestic pine. This is the legendary Broadmoor. The Broadmoor campus itself has more than a dozen restaurants, cafes and lounges; nearly 800 rooms, suites and private accommodations; a Forbes Five Star spa; two championship golf courses; award-winning tennis; 19 beautifully curated retail boutiques, and a myriad of additional activities like rock climbing, as well as a host of family-oriented programs for every season. The Spa at The Broadmoor offers an oasis from the stresses of daily life, offering unique services that harness the qualities of nature and cater specifically to the needs of Colorado's climate, like an oxygen room aimed at reducing the effects of altitude with 88 percent pure oxygen.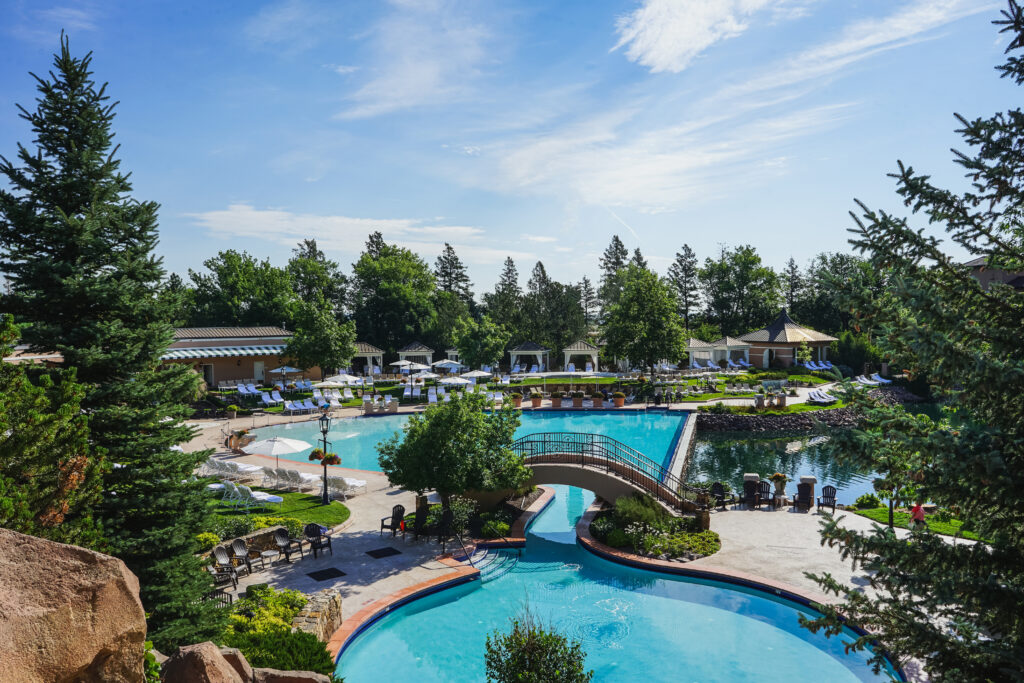 What was true back in the early days is still true today: The Broadmoor mixes adventure with relaxed luxury and Western hospitality, framed by stunning scenic views and inspiring mountains. The weeklong Broadmoor adventure experience is $8,000 based on double occupancy and includes accommodations, meals, drinks and beverages, various experiences, and airport transfers.
The Broadmoor / 1 Lake Avenue, Colorado Springs
800.755.5011 / broadmoor.com