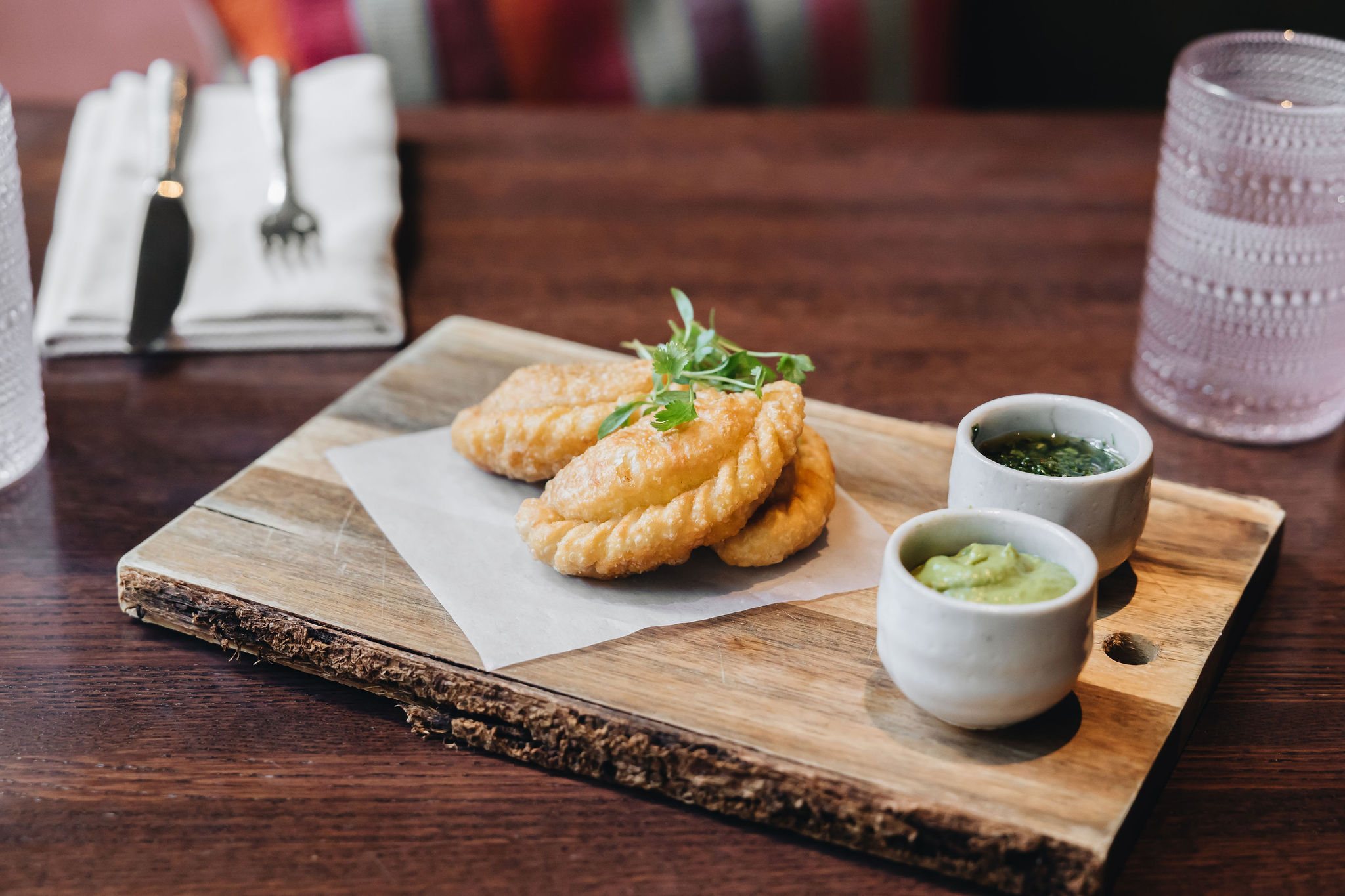 Dining
The List: Cherry Creek's Best Appetizers
Have you ever had an appetizer that stole the show at a lunch or dinner? In and around Cherry Creek, we've found a slew of delicious "starters" that we feel deserve some love for their unforgettable flavors and the immediate control they've had on us to come back for them again and again. — Kevin Marr
Cretans: Baked Brie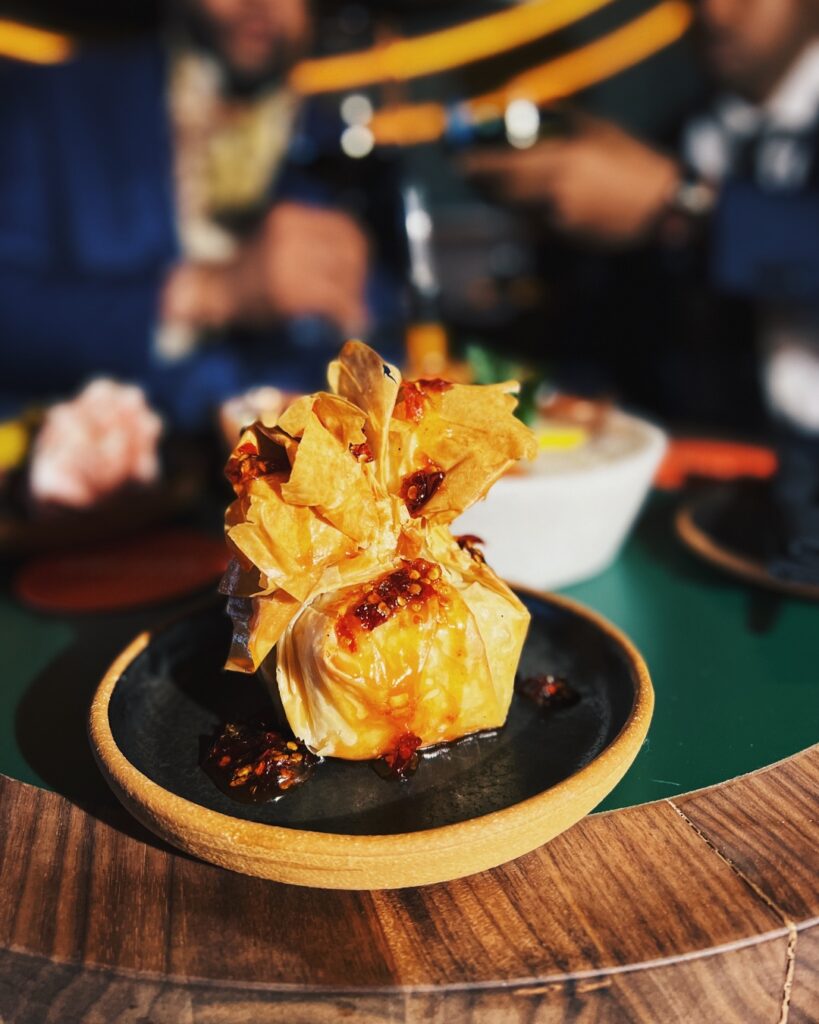 An appetizer that's almost as rich and vibey as the restaurant itself, we love the Baked Brie at Cretans (on the first level of The Clayton). A delicious crowd pleaser that's perfect to nosh on over a glass of wine, the Baked Brie is creamy and spreadable, making it an ideal accompaniment to Cretans' house made pita bread. 
231 Clayton Street, cretansdenver.com
HILLSTONE: Thai Tuna Roll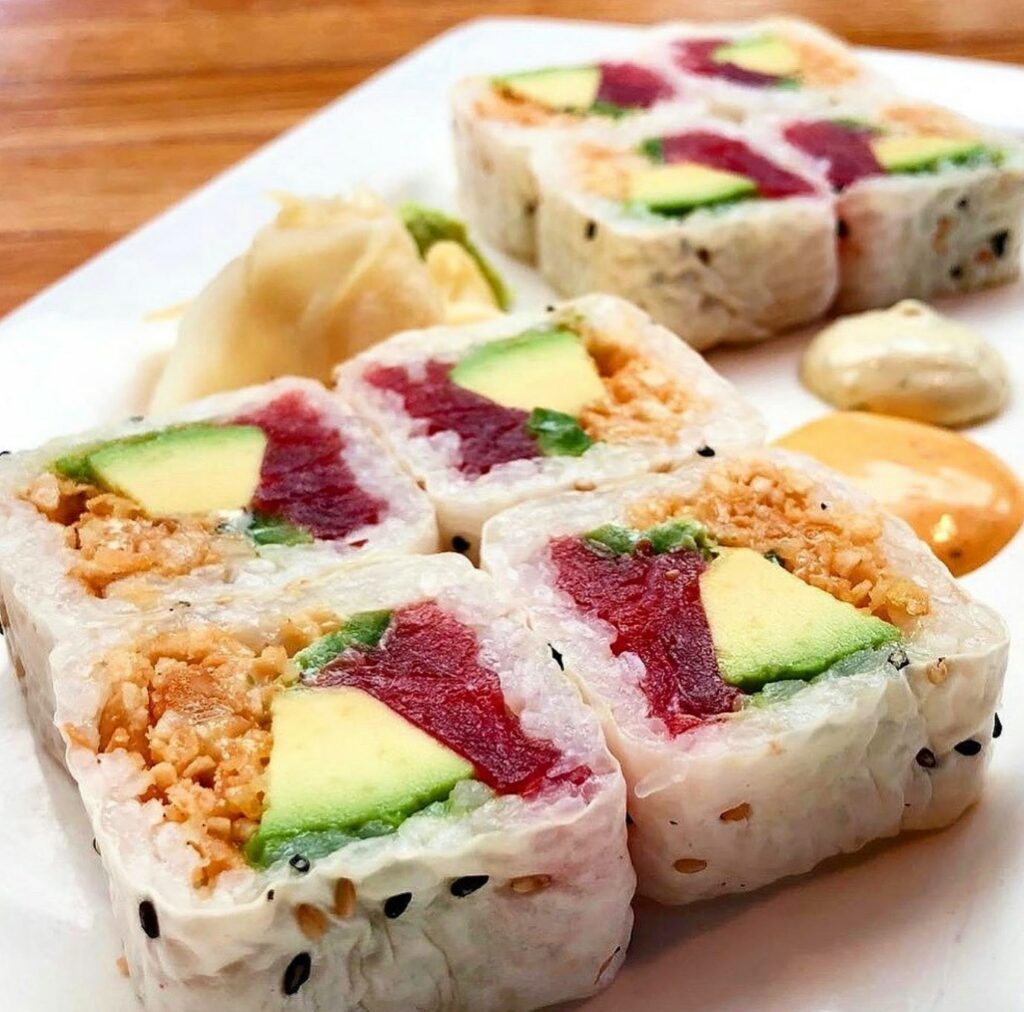 An order of this heavenly concoction has an extremely short life span on our plate. It comes with a sauce that I've honestly never tasted because this roll is flawless without it. Tuna, avocado, macadamia nuts and jalapeño wrapped in a white soy paper. If Hillstone didn't showcase so many other fabulous food options, then this would be the only thing I'd eat.
303 Josephine Street, hillstone.com
TORO LATIN KITCHEN: Sweet Corn Empanadas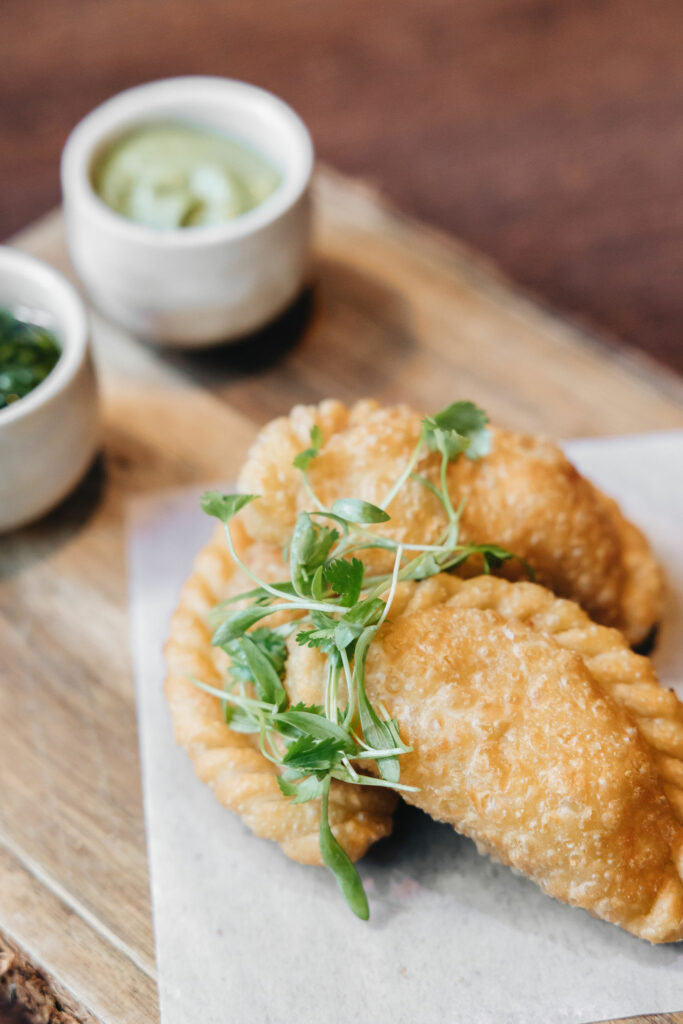 On a menu full of good ideas, start with this one. Aji Amarillo. Manchego cheese. Avocado puree. Chimichurri. Savory, yummy goodness, and good luck eating just one. And we love pairing an order with some of the best ceviche anywhere, creating two different textures, temperatures, and flavor profiles that we feel go absolutely perfect together.
150 Clayton Lane, torodenver.com
HAPA SUSHI: Spicy Tuna Nachos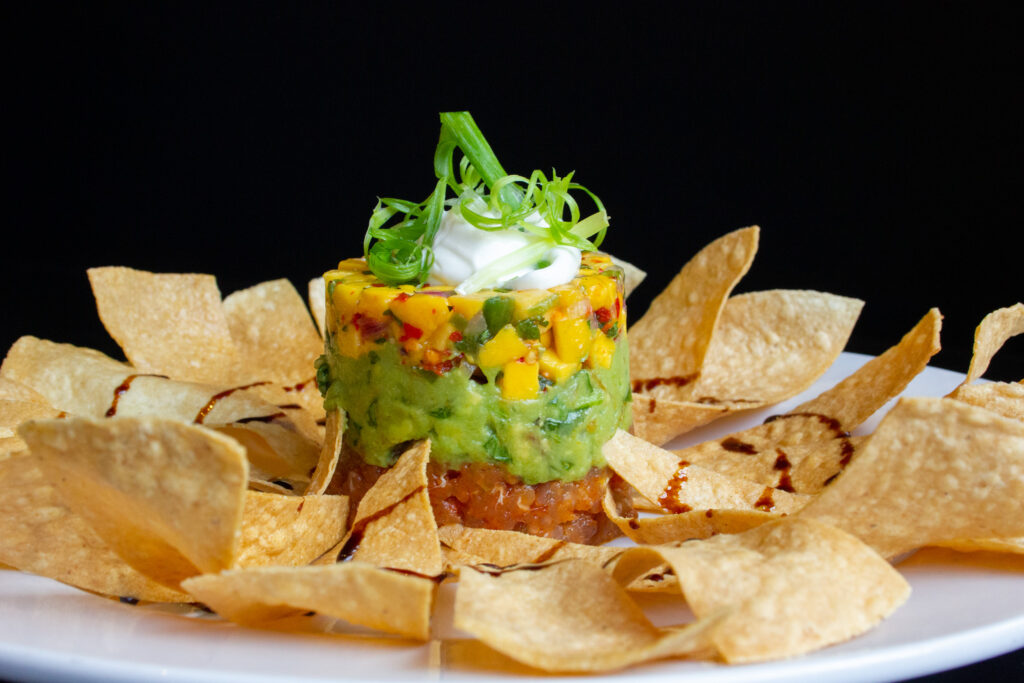 Hapa isn't just sushi and sake. The menu features some nice range including this dish consisting of spicy tuna, fresh mango salsa, guacamole, and sour cream with tortilla chips and sweet soy. It's light, cool, crispy, and healthy, and, for an added kick, order some sliced jalapenos to bring a little fire. 
3030 East 2nd Avenue, hapasushi.com
DEL FRISCO'S GRILLE: Cheesesteak Eggrolls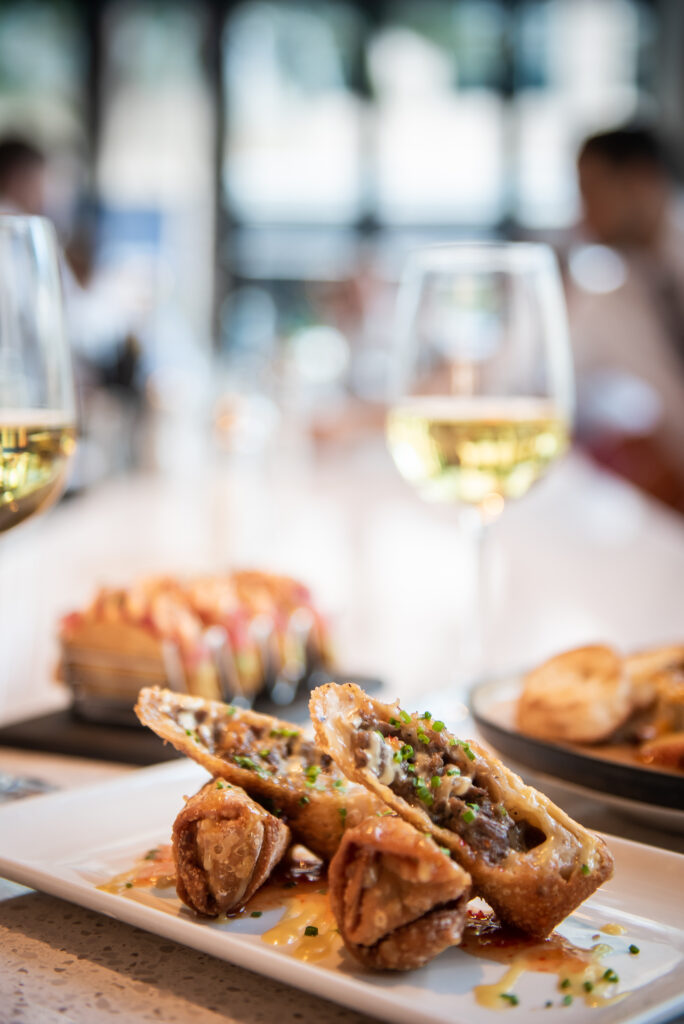 Del Frisco's Grille introduced Philadelphia to Asia, and we're eternally grateful that they did. This is a dish that has become an automatic order with every visit. The spice and the cheese and the crunch in every bite, but also dipping it into that sweet and sour sauce makes for a culinary discovery that we didn't know we needed.
100 St. Paul Street, delfriscosgrille.com
Blanco Cocina + Cantina: Cheese Crisps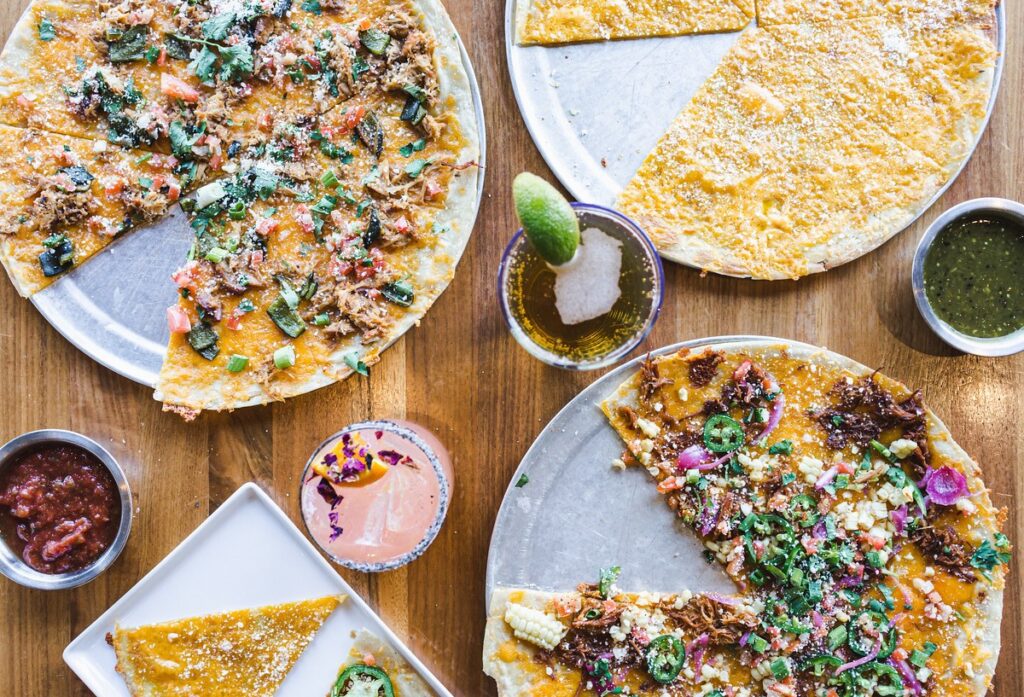 This is the sort of appetizer that you order at the beginning of the meal, and then end up ordering another one to take home and eat later. Good for Blanco in that they've created five different options – cheese; short rib machaca; guacamole and charred onion; bbq pork and roasted corn; red chile chicken; and roasted poblano chile and tomato. You can't go wrong.
4177 East 9th Avenue, blancococinacantina.com
TRUE FOOD KITCHEN: Bone Broth Chicken Noodle Soup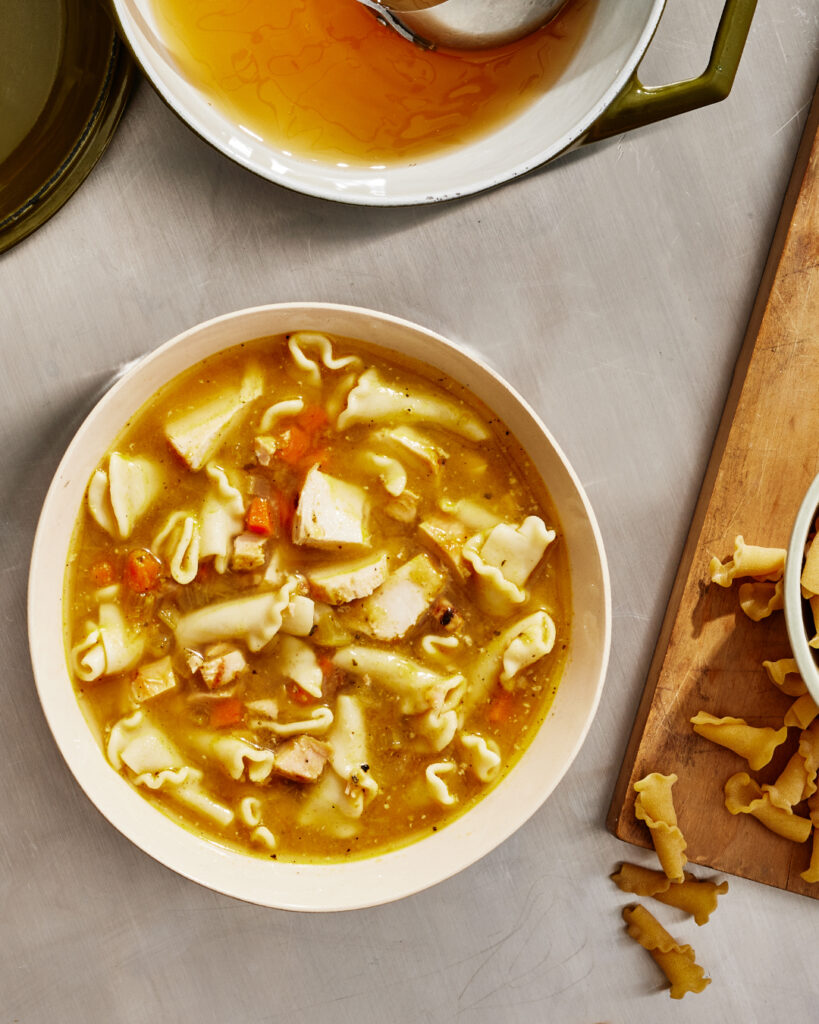 There are so many healthy options here that fool your taste buds into thinking it's a cheat meal. Rain or shine, this soup isn't just soup. We found it to be an experience and a revelation that almost turned into ordering a second bowl had it not been for more food headed our way. They say that the ingredients are just bone broth, grilled chicken, and thyme, proving that sometimes less is more. This is so much more. 
2800 East 2nd Avenue, truefoodkitchen.com