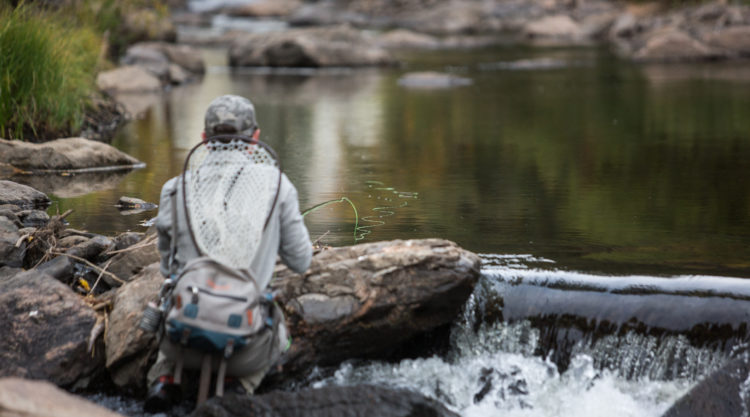 Travel
The Broadmoor Fly Fishing Camp
"You just hooked the biggest fish in a river that spans 60 miles."
Josh Tubre knew what he was talking about. The Louisiana native might as well have gills because this man knows everything about fishing. As my guide, there would have been a snowball's chance in New Orleans that I'd have found this fish fight without him. He could do this blindfolded, and here I was hooking his Moby Dick that he's been tracking for three years without a bite.
So, his compliment felt amazing.
Until the biggest fish in the river got away.
But what a rush. Four to five minutes of battle until this rainbowed devil of a trout got downstream on me and all bets were off. Tubre estimates that this elusive rascal is 28 inches in length. My embarrassment in not netting it extends much further in length than that. So, where are we?
The Tarryall River in Lake George, Colorado. In the middle of nowhere. But also in the middle of fly fishing heaven courtesy of the Orvis-endorsed Broadmoor Fly Fishing Camp. What a blessing. Time to reboot. Shut down the engines. Focus on that little floating bobber on the water and zone….out.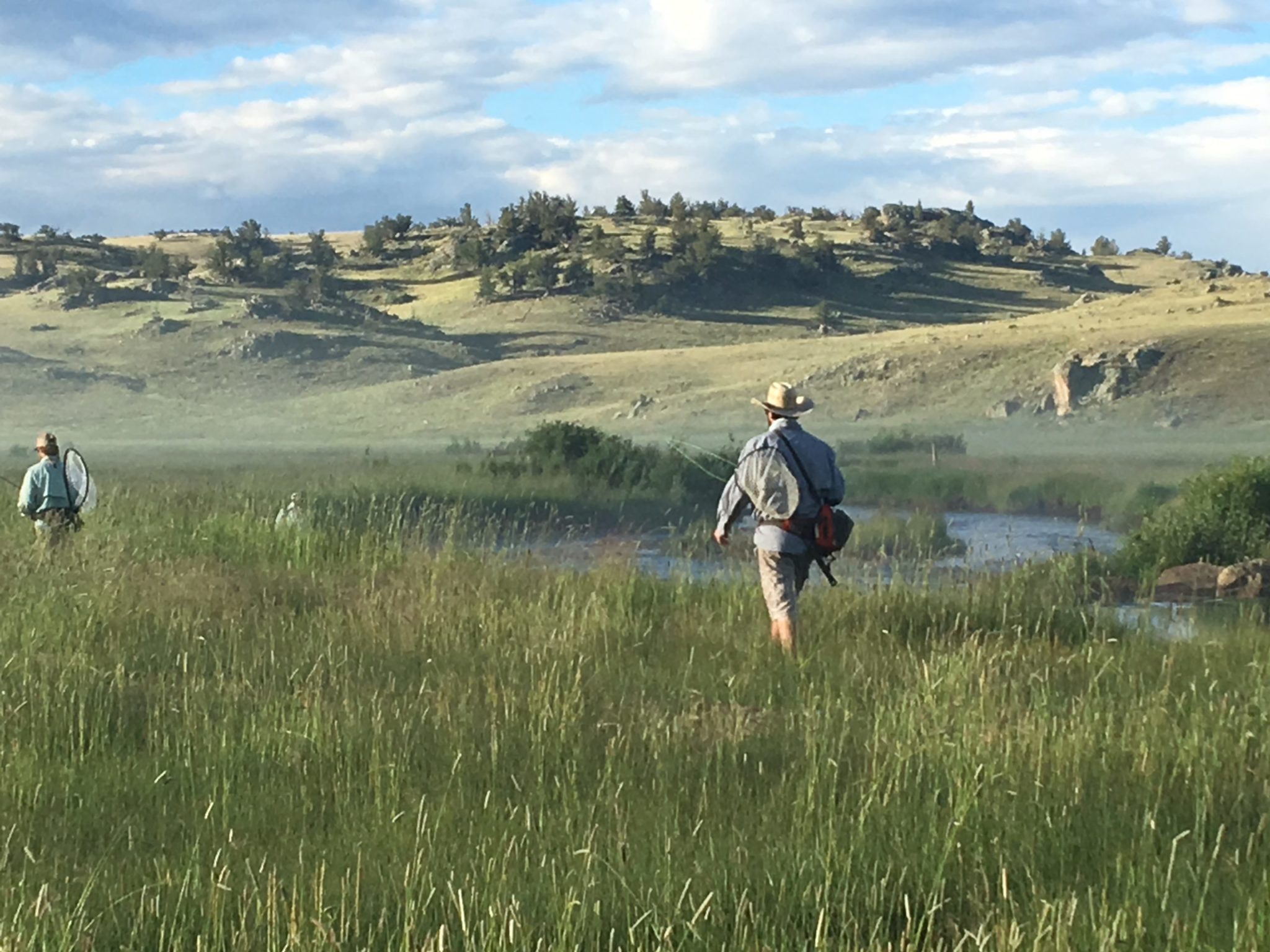 When I arrived and was walking to my cabin that was built nearly 100 years ago (but updated inside), I met Dottie from Maui and Donna from Encinitas down near San Diego. They asked me what day it was. They'd been here a few days and had lost track. That, to me, said it all. Not a care in the world, other than to catch some trout on more than five miles of private river frontage that offers some of the best angling in the state. There's nothing like losing track of time on a 76-acre mountain paradise where nothing is required of you other than to relax. There are only eight cabins. That's it. You're likely to encounter more people at a gas station.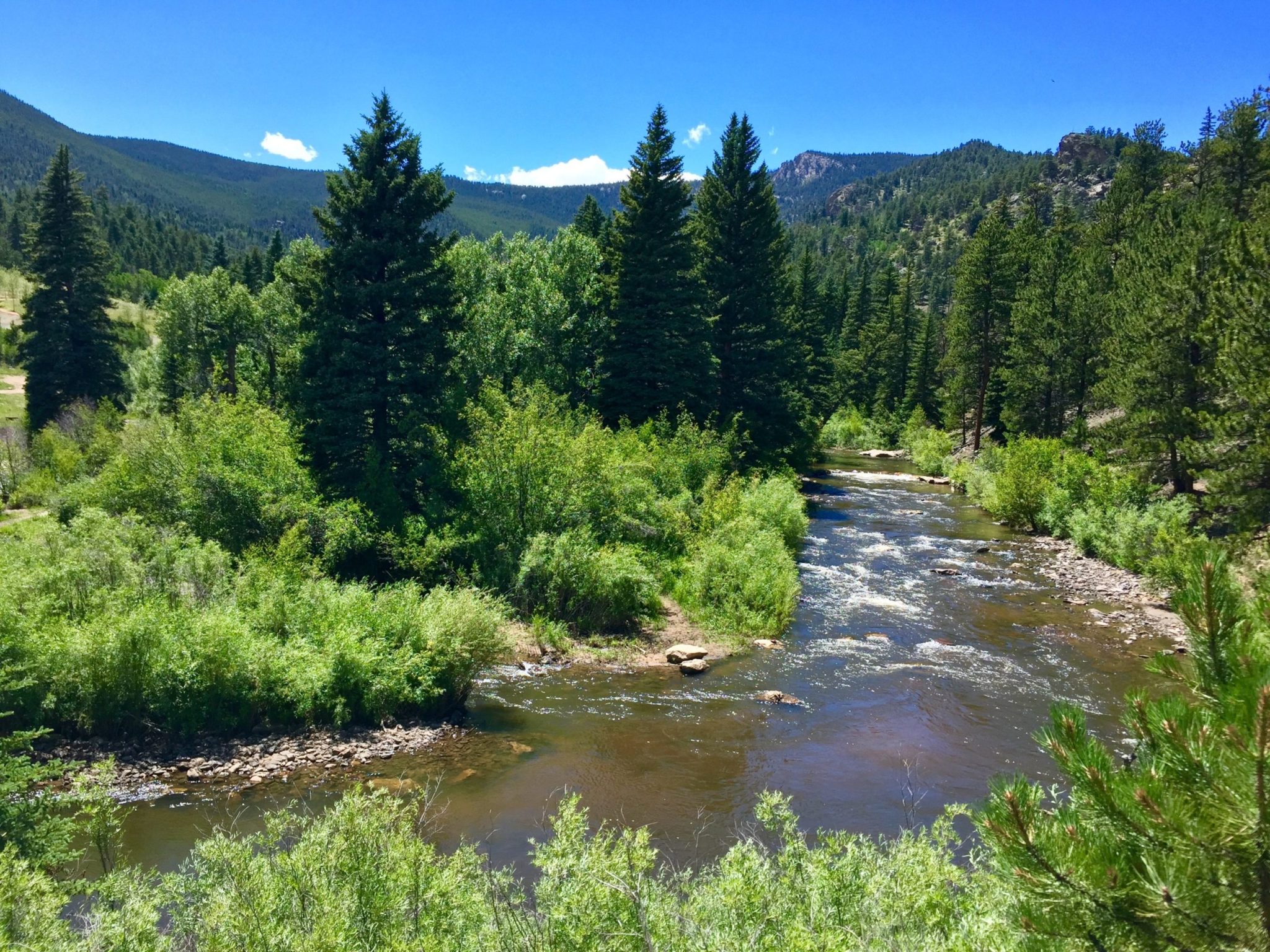 You connect for three meals a day where our discussions ranged from college football, the fish you caught or didn't catch, and the early morning woodpecker, to life back at home, a Tom Petty concert at Red Rocks, and how Nomadland with Frances McDormand wasn't a good film, let alone an Academy Award-winning project. In between eating, everyone disappears with their guide into the Lost Creek Wilderness until it's time to feast again. And feast we did. Aaron Kuper is the manager and oversees everything. Talk about a one-man band. That's the thing with The Broadmoor – it's a company full of all-stars. Kuper is responsible for all the cooking, and he received his culinary training from the renowned team back at the mothership in Colorado Springs. So, you're far from roughing it at chow time when the Chicago native rolls out breakfasts that include all the usual suspects, but has you thinking you're at a high-end restaurant and not a rustic main lodge far from civilization. Then, when dinner features Caesar Salad, Brown Butter Trout, Asparagus, Roasted Potatoes, Wagyu Steak, and Sorbet with Berries, you're reminded that while you're technically at a camp – it's at The Broadmoor camp.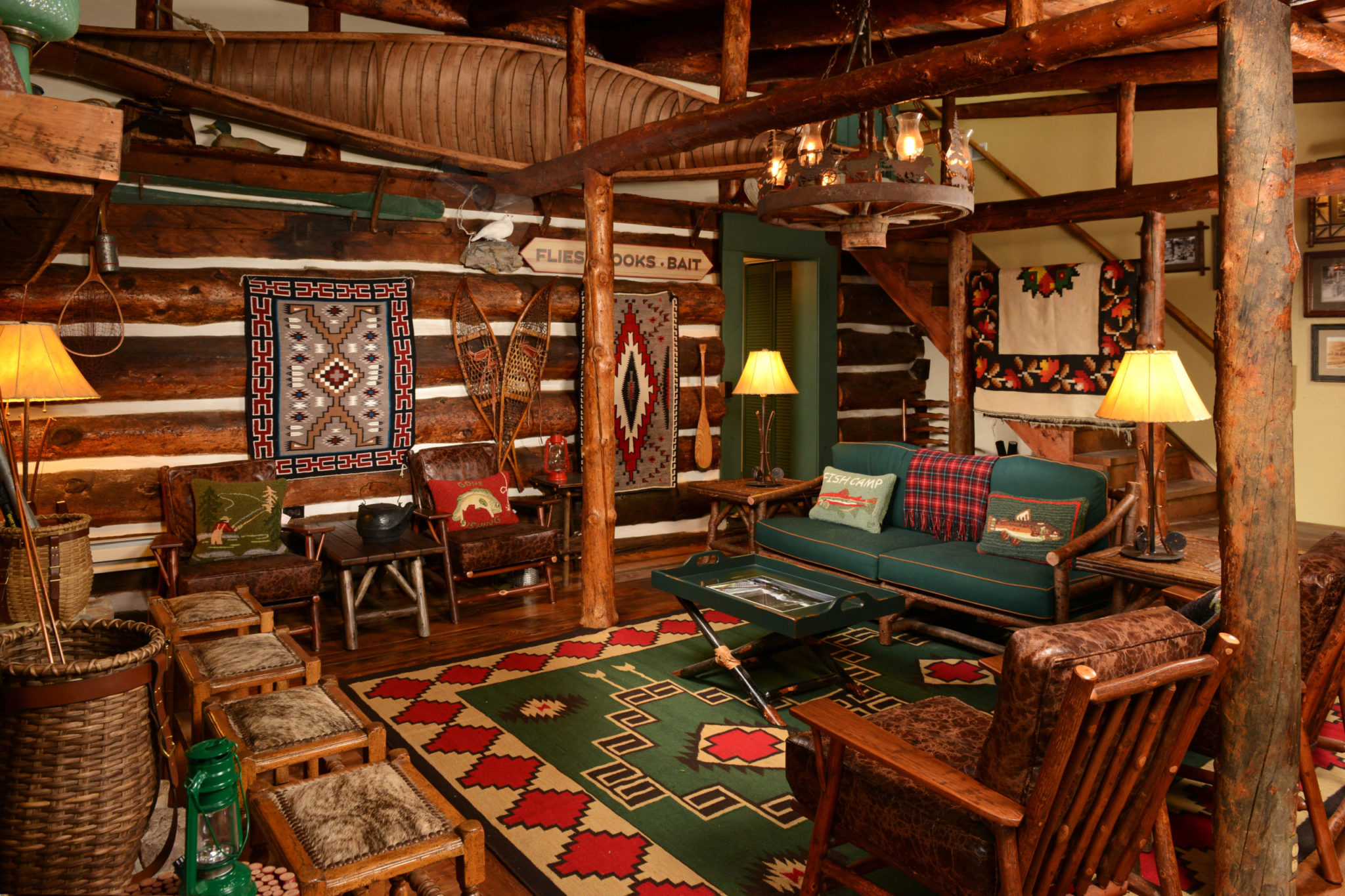 Back on the Tarryall, it wasn't all about the one that got away. That's just the most interesting story. I got some camera time with a few of these river dwellers, including a brown trout that I caught while listening to Led Zeppelin's "Babe, I'm Gonna Leave You" on my phone. Ironically, that brown trout didn't leave me and swim downstream until after it was hooked, netted and gazed at in all its beauty. It's another fun story to share with my new friends from Dallas or Nashville or Corpus Christi, Texas, at cocktail hour, sipping on my third Coors while listening to John Coltrane spinning on the record player. To be clear, this camp isn't strictly for fishing. It is, however, strictly for enjoying. Go hiking, horseback riding, catch up on sleep, read a book, or write a book while you're there, for that matter. It's all about getting away from the hustle and bustle. And please…somebody catch that beast of a rainbow trout that got away.