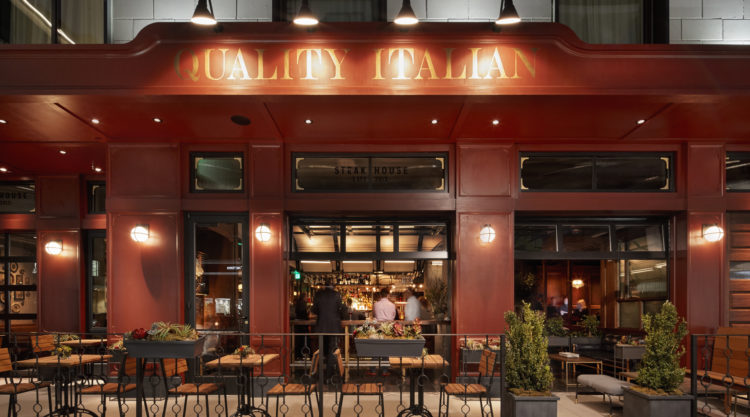 Dining
Quality Italian
We're married. We work together. We see each other all the time. So, what could we possibly talk about while out for dinner? In this case, food. And lots of it.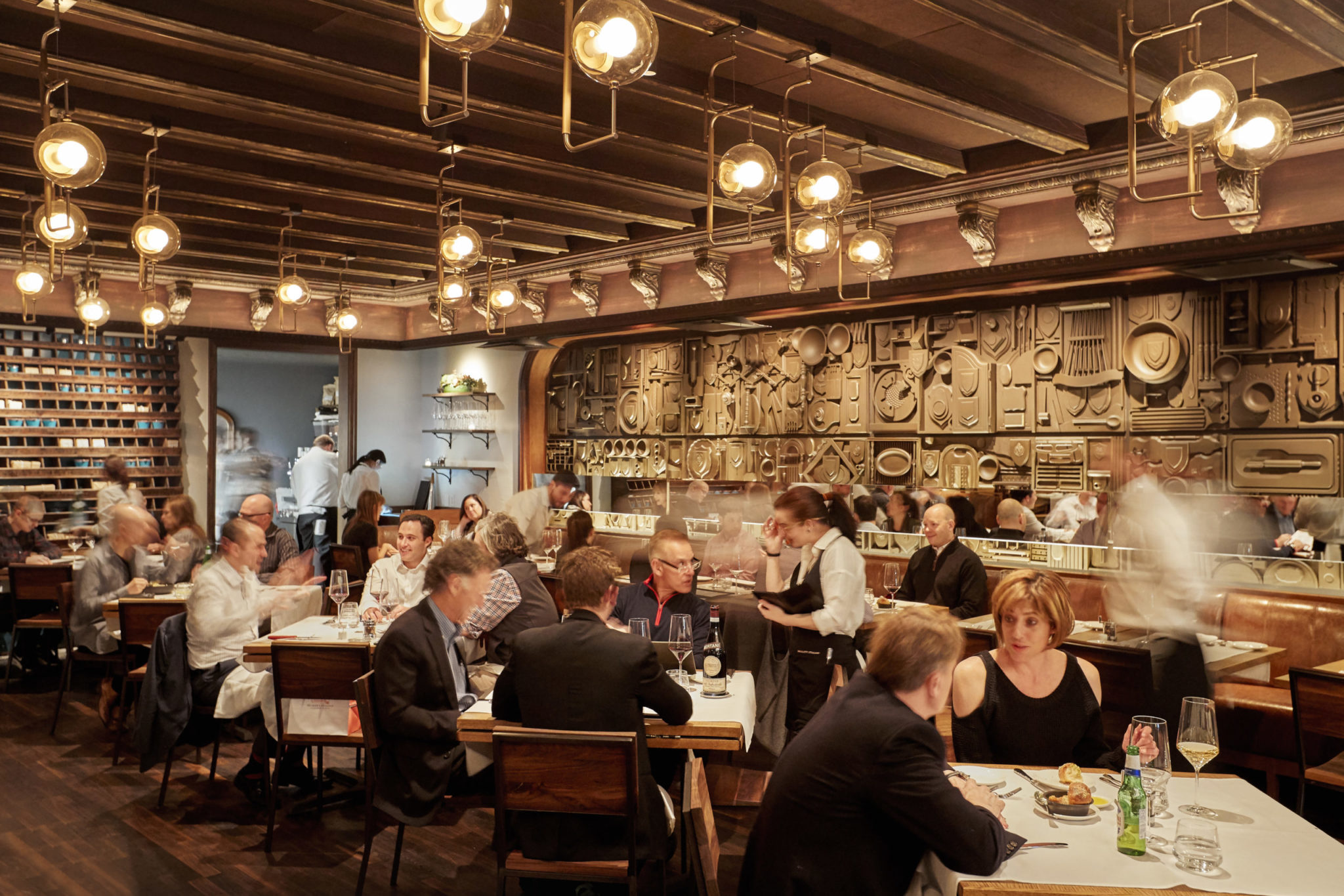 Kevin: I love how understated the name of the restaurant is – Quality Italian. It reminds me of "Fresh Bread," "Clean Sheets," or "Cold Beer." There's so much more than just quality going on here once you arrive.
Betsy: I love the ambiance. It's moody like an old school steakhouse, but somehow modern at the same time. It looks like a fun bar to sit at on a cold winter day.
Kevin: Agreed. I dig this vibe they've created – the glow of low dimmed chandeliers, leather booths, the soft hum of music in the background – all of it creates a very warm, private, getaway-type experience. Our waiter, Andrew, mentioned that it was all meant to remind guests of a New York City steakhouse.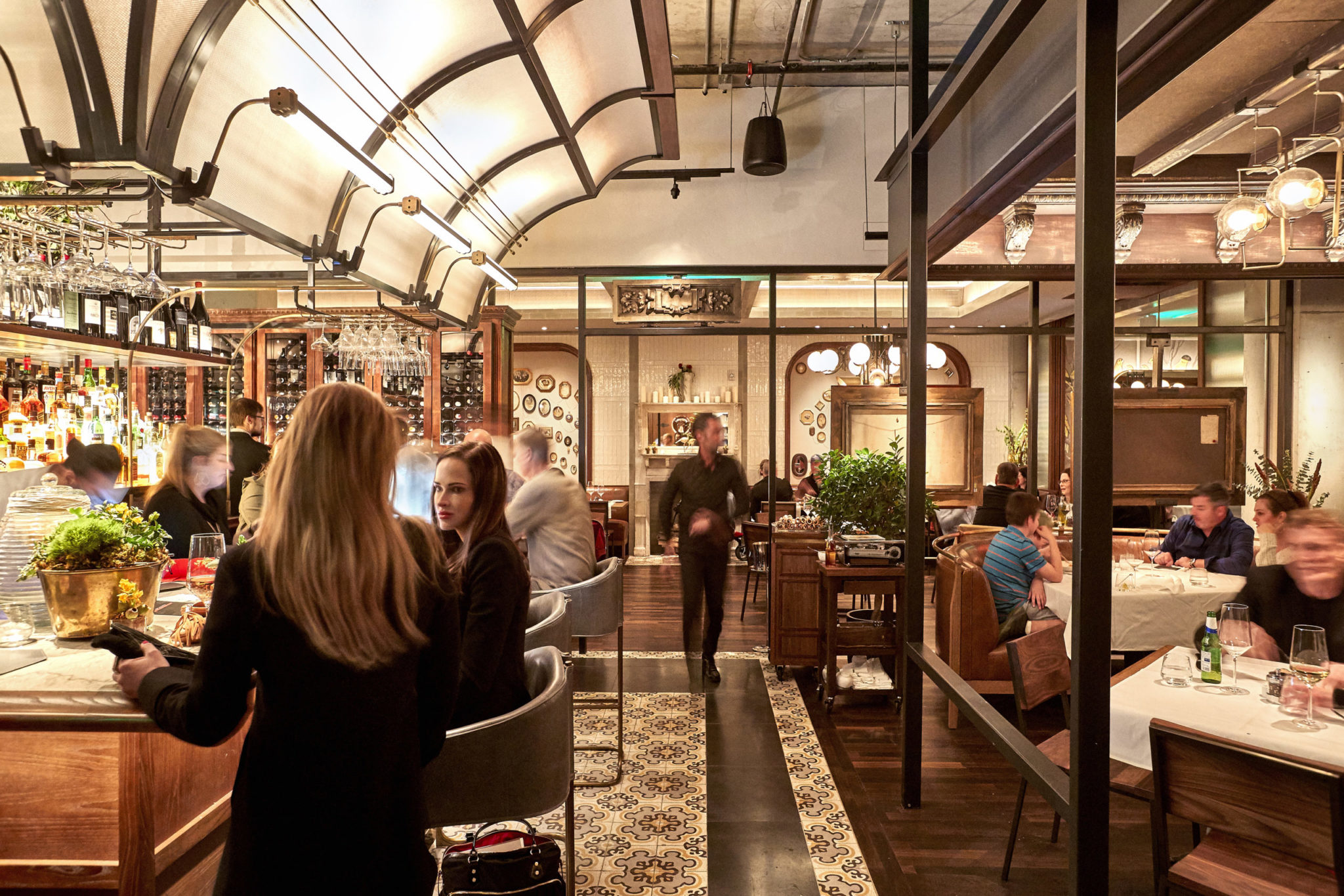 Betsy: The cocktail list has me intrigued. You can tell that they really put a lot of thought into it. According to the menu, the head barman, Bryan Schneider, hails from well-known spots in Brooklyn and Manhattan, and everything is handcrafted. There are a few I'd like to try, but the Pocket Dial gets my vote tonight. Ketal One, St. Germain, Cucumber and Basil. Yum. It's easily one of Cherry Creek's must-try drinks.
Kevin: When Andrew arrived with fresh baked monkey bread with garlic salt, he had me at, "Here's our freshly baked monkey bread with garlic salt."
Betsy: Yes, that was possibly the best bread service I've had. Ever. If we didn't have several appetizers on their way, I would be fighting you for the last piece.
Kevin: Speaking of appetizers, here they are. Wow…what a spread!
Betsy: Filet Mignon Meatballs and Housemade Ricotta. I am in heaven. The local Colorado honey in the Ricotta is the perfect touch. Love this!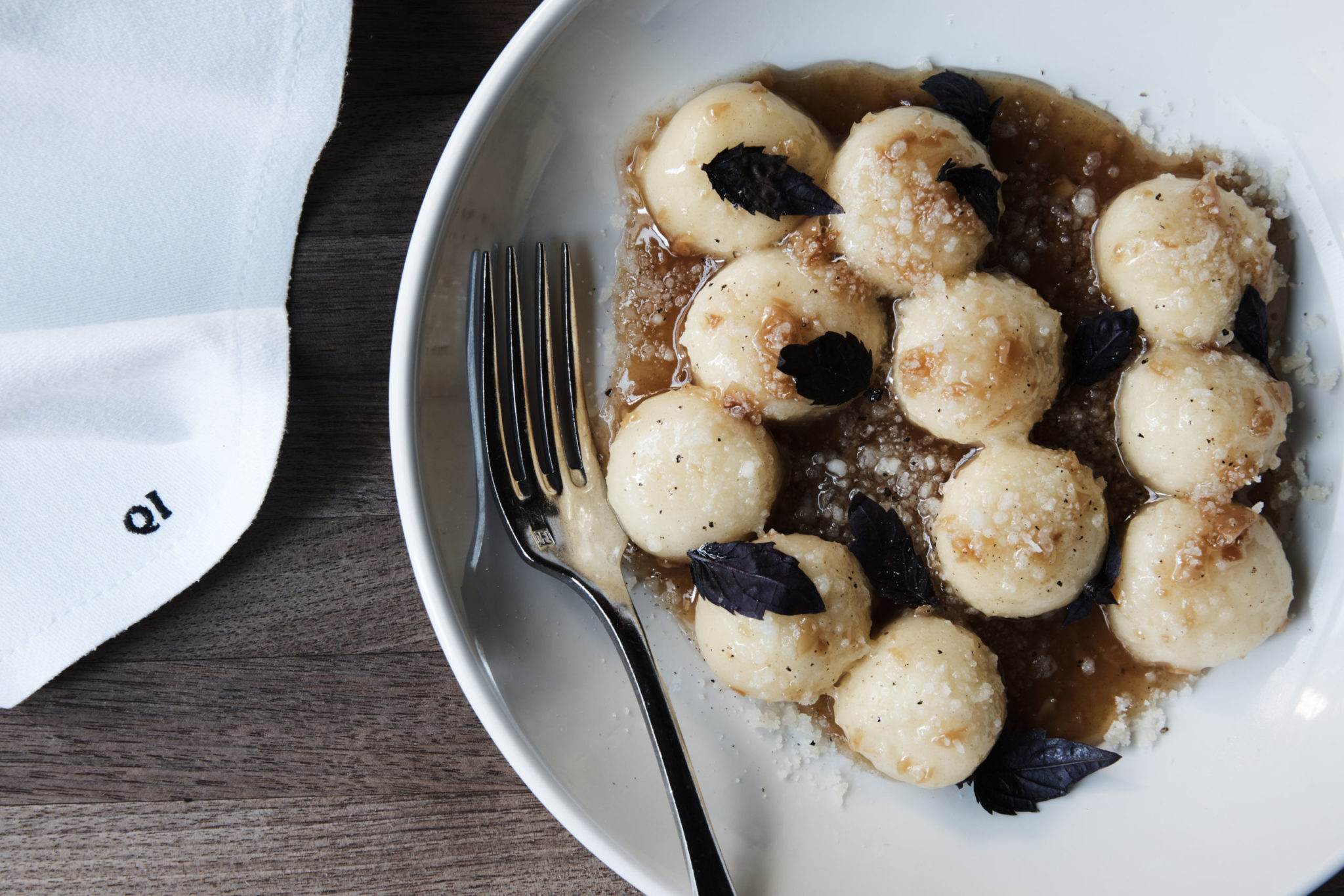 Kevin: Now that our main dishes are here, it's time to indulge. We shared a steak together. I don't think that's ever happened before. Thanks for going medium on the filet. I know you like it a little rarer. Regardless, that melts in your mouth, doesn't it?
Betsy: I was not expecting to order the steak at a restaurant with "Italian" in the title but am so glad we did. This is one of the best I've had in recent memory. I also love that they slice it for you in the kitchen. Call me crazy, but I spend half my day cutting food up into little pieces for toddlers. I appreciate not having to do so for myself.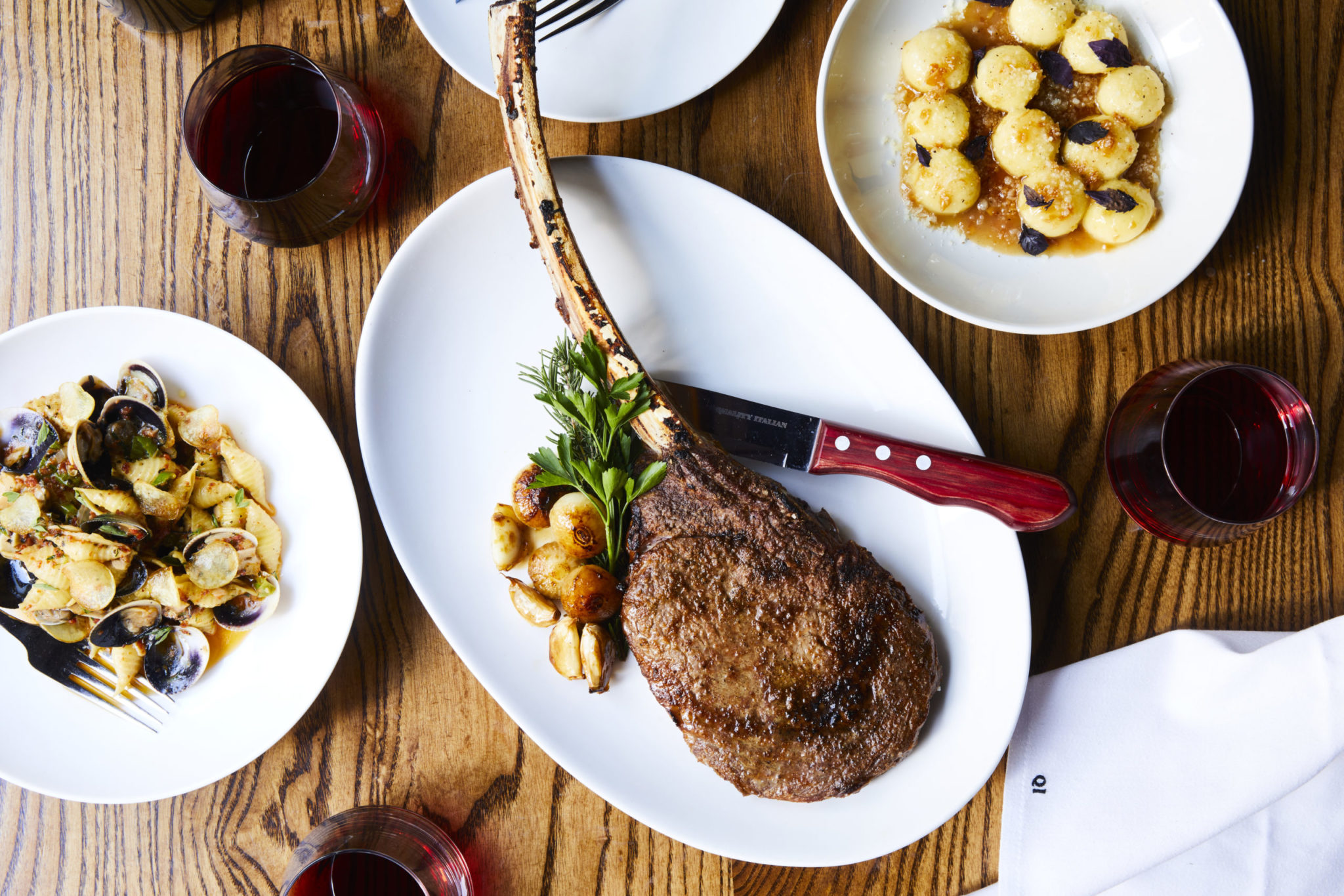 Kevin: Ha! Well, we did cover the "Italian" portion as well with this order of Spicy Lobster Rigatoni. I love a pasta that hits me back with some heat.
Betsy: It's to die for. I could eat this every single day. The vodka sauce and crispy garlic are out of this world and the lobster is so fresh. For me, it's the perfect dish.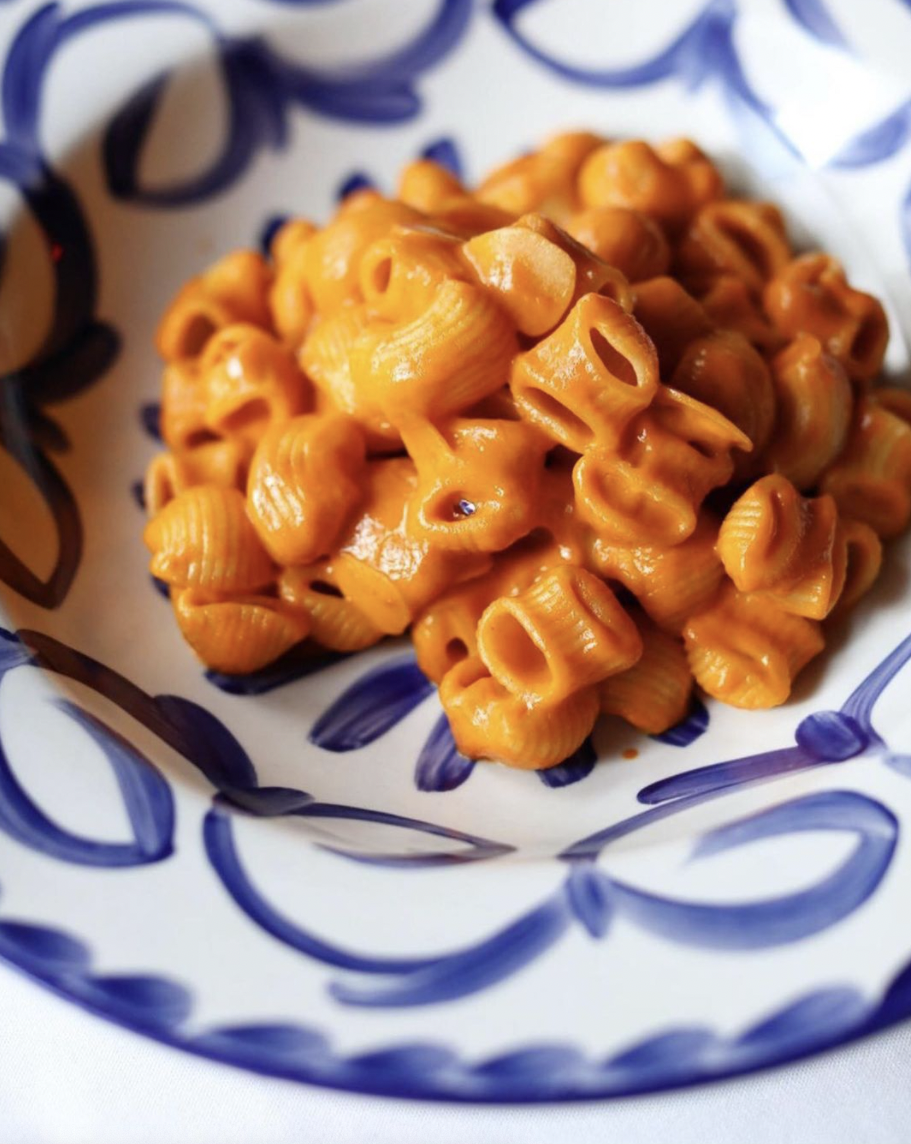 Kevin: Let's not forget the sides, which in any other instance would be the stars of the show in their own right. The Brussels Sprouts Calabrese dish is super addicting. Since they fried them, this char and crisp action makes it so I can't stop eating them. I'll definitely get this again.
Betsy: Can we talk about this Spicy Crab and Avocado dish for a minute? It's such an unexpected complement to the meal. What do you think of it?
Kevin: Love the crab. Nice and spicy. The garlic croutons are delicious, too.
Betsy: We are finishing up with dessert. I'm eyeing the Ferraro Rocher Gelato.
Kevin: Definitely. Candied hazelnut, milk chocolate and crispy wafers? Twist my arm.
Betsy: It's perfect. Decadent but not too rich. I'm not sure what the difference between gelato and ice cream actually is, but after this, I'm voting for gelato.
Kevin and Betsy Marr are "he" and "she." They work and live in Denver where they produce Cherry Creek Magazine and raise their two boys under three, all under one roof.
More via qualityitaliandenver.com / @qualityitalian