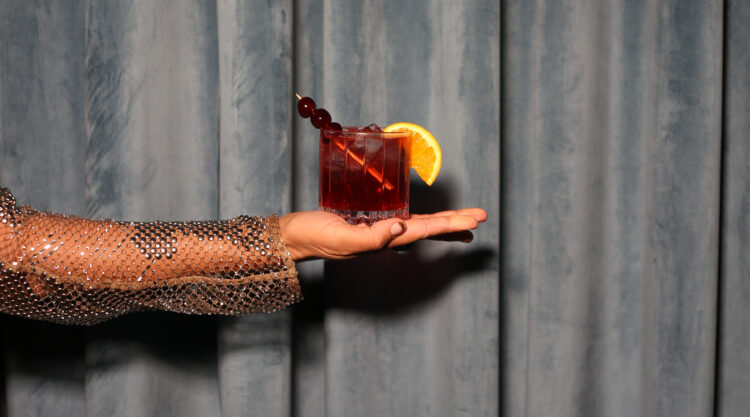 Culture
Peak of the Creek 2023
Welcome to our fourth annual Peak of the Creek Awards! Over the past few months, our readers voted and our editors sleuthed around the streets of Cherry Creek to uncover the best and brightest of 80206. From your favorite local restaurant, to the hairstylist you love, to the boutique with the most beautifully-curated collections, it's time to shout our gratitude for Cherry's Creek's colorful businesses from the rooftops. These are the undisputed cherries on top. 
Read the complete Peak of the Creek 2023 feature HERE or hop to any of the categories below to see a full list of winners…
Featured Photo by Brandi Ashman, shot on location at The Clayton Members Club & Hotel. Model is wearing Ralph Lauren Collection Maritza Embellished Netted Top, $3,490; all via Neiman Marcus Denver.  
_______________________________________________________________
So many choices. So many talented chefs. Whether you're a local or visiting from out of town, our neighborhood is a can't-miss dining destination. With your input, we celebrate the who, the what, and the where when it comes to the favorite fare in our fair community. See our 2023 picks HERE.
There's no enclave in all of Denver that appeals to the city's tastemakers quite like Cherry Creek. Whether you're looking for a quirky locally-owned gift shop, a boho boutique or a big name luxe label, Cherry Creek has it all. See our 2023 picks HERE.
You'd be hard pressed to find a crowd more primped and polished than the one strutting the streets of Cherry Creek. While there's a fitness studio on nearly every corner and salons aplenty, these stars stood out from the pack. See our 2023 picks HERE.
Part 04: Culture & Spaces
From impressive in-house collections to renowned art galleries, Cherry Creek is rich in  culture. See our 2023 picks HERE.
---
Have a suggestion? Want to know more about how to be considered in 2023? Please send us a message via hello@cherrycreekmag.com…we'd love to hear from you!