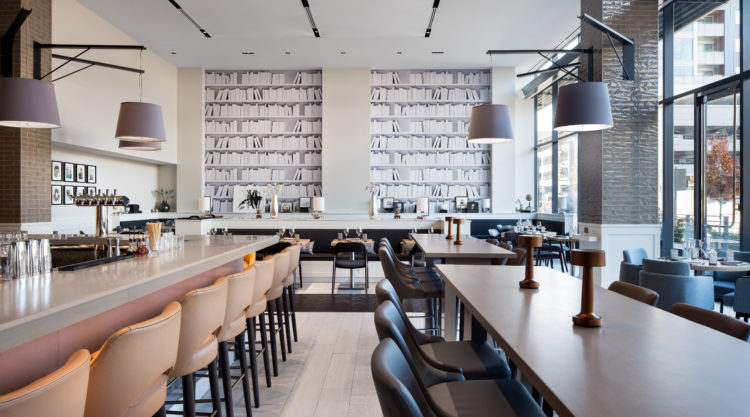 Dining
Bar Cart
The hotel bar scene was some kind of electric – a celebratory soundtrack of intermittent laughter, martini shakers, smooth jazz, a muted NBA game on tv and candid conversation. The Jacquard Hotel emits an aura of respite and relaxation, not only to its out-of-town guests, but to its neighborhood patrons as well. Behind the bar at the hotel's signature restaurant, Narrative, an indispensable orchestrator to the allure of any visit is Andrew Stevens. We sat down with the barkeep to talk all things cocktails at this happening watering hole in the heart of Cherry Creek.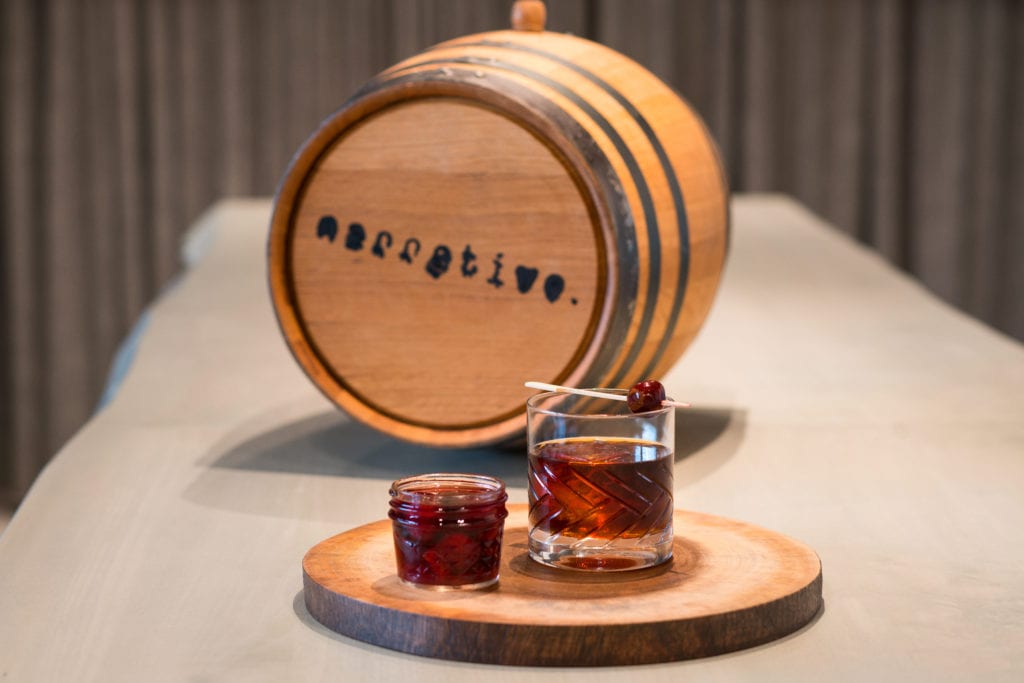 For the locals of Cherry Creek, what intel can you share about the best way to enjoy their neighborhood bar?
As a hotel bar, it's pretty unpredictable as to how busy we're going to be and when. I would suggest that locals come visit us Tuesdays and Wednesdays, and sit in front of the wells in the middle of either side of the bar. You'll see most of the action and most of the cocktails going out from there.
Is there one drink in particular that you love to make?
It may sound weird to some, but I like to make whiskey sours. Even though they might be time consuming, I really enjoy a good egg white cocktail (choice of whiskey, lemon juice, simple syrup and an egg white). I think a whiskey sour looks so beautiful with froth, served in a coupe or a martini glass.
Is there a cocktail with an interesting background or story to it that you like?
The Corpse Reviver #2 is a classic. It's a gin cocktail with Lillet, Cointraeu, lemon juice and an Absinthe rinse with a lot of different flavors competing for your attention. It's very strong, and very potent flavor-wise while being recognized as an incredible hangover cure.
What's the most interesting or funny comment that you've overheard from guests at the bar?
I'm not sure that it's appropriate to repeat, but let's just say that people talk about very private things at bars.
What's the oddest drink order you've ever received?
Someone asked me to blend a whole raw egg into their frozen daiquiri.
Talk about the art that goes into a beautiful and delicious cocktail.
I think it starts with seasonal and local ingredients and then it's all about balance. For spring, I like strawberries, blueberries and raspberries coupled with herbs like basil.
Where do you get your inspiration?
I get my inspiration through collaboration and seeing what other bartenders are coming up with.
How is the bar at Narrative different and special from the rest?
I like the way that our team expertly balances a high-paced, high-energy vibe with these incredible hand-crafted, seasonal cocktails along with a wine list that is aimed at pleasing all palates.
What are some spring seasonal cocktails that you recommend?
My go-to's for spring are a Negroni (gin, Campari, sweet vermouth – all equal parts – with an orange twist served on a big rock (ice), and a Mint Julip (bourbon, sugar, water, crushed or shaved ice, and fresh mint).
More at: narrativecherrycreek.com / @narrativecherrycreek
MAKE IT: Alex's Spring Collins
This bright cocktail, with its notes of lemon and blueberry, is the perfect way to welcome in Spring.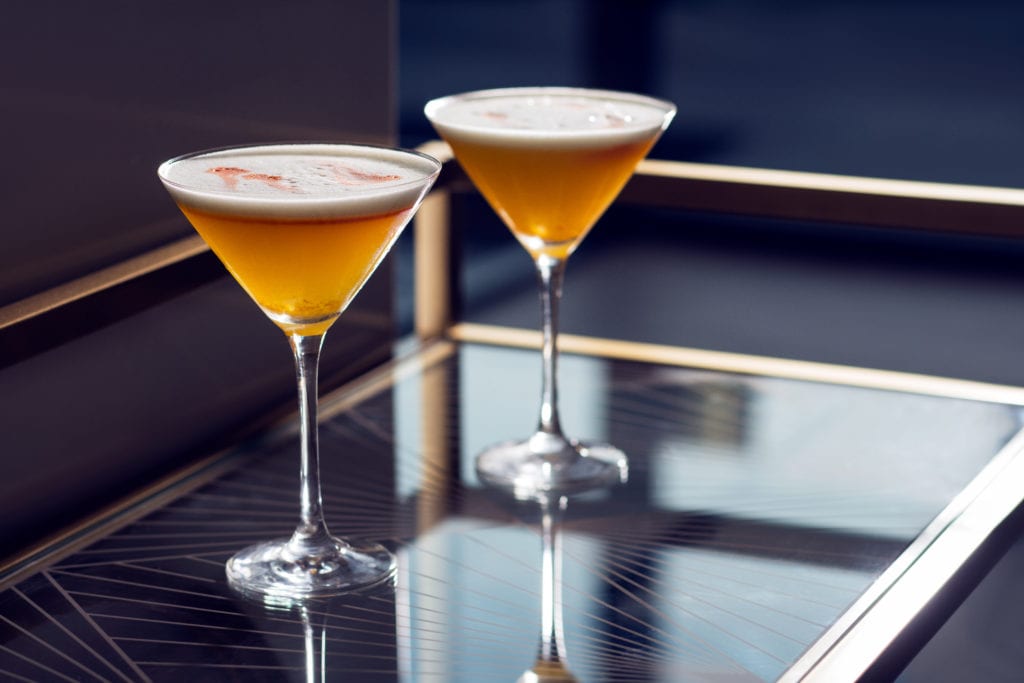 1 ounce of Leopold Navy Strength Gin
.5 ounce of Leopold Apertivo
1 ounce of Basil Simple Syrup
1 ounce of lemon juice
3-4 blueberries muddled
Shake and strain into a tall collins glass
Fill with ice and top with soda water