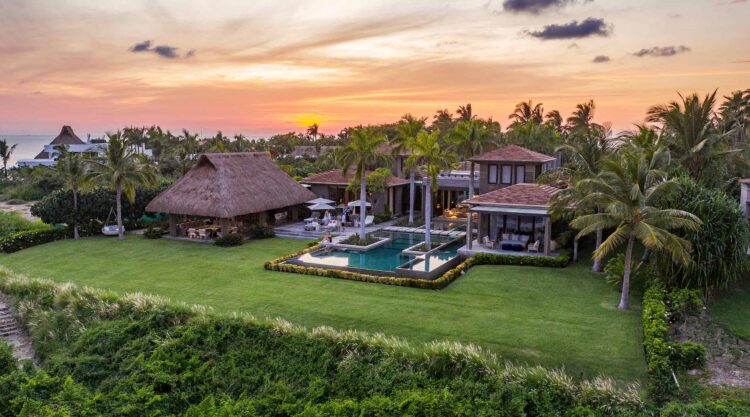 Travel
Luxury in Punta Mita
It's the ultimate resort within a resort. A sparkling coastal compound situated on an enviable oceanfront perch in the prestigious gated community of Punta Mita. In a collection that epitomizes ultra-luxury, this home – this idyllic oasis – is the epitome of ultra-luxury. Welcome to Casa Cascada.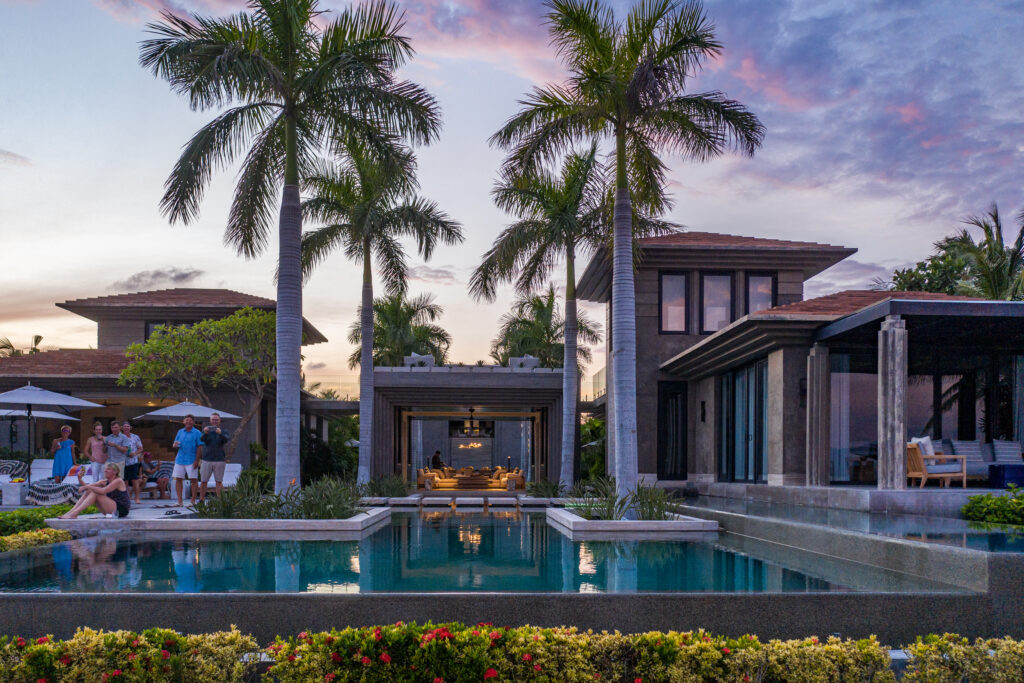 From the moment you arrive at this indoor-outdoor retreat, you're surrounded by awe-inspiring ocean views, manicured lawns, striking architecture, and authentic luxury. Minimalistic in its style but not its approach, Casa Cascada seamlessly blurs the line between indoors and out with its forward-thinking design. The result is a bespoke private villa evocative of the world's most coveted and contemporary luxury hotels.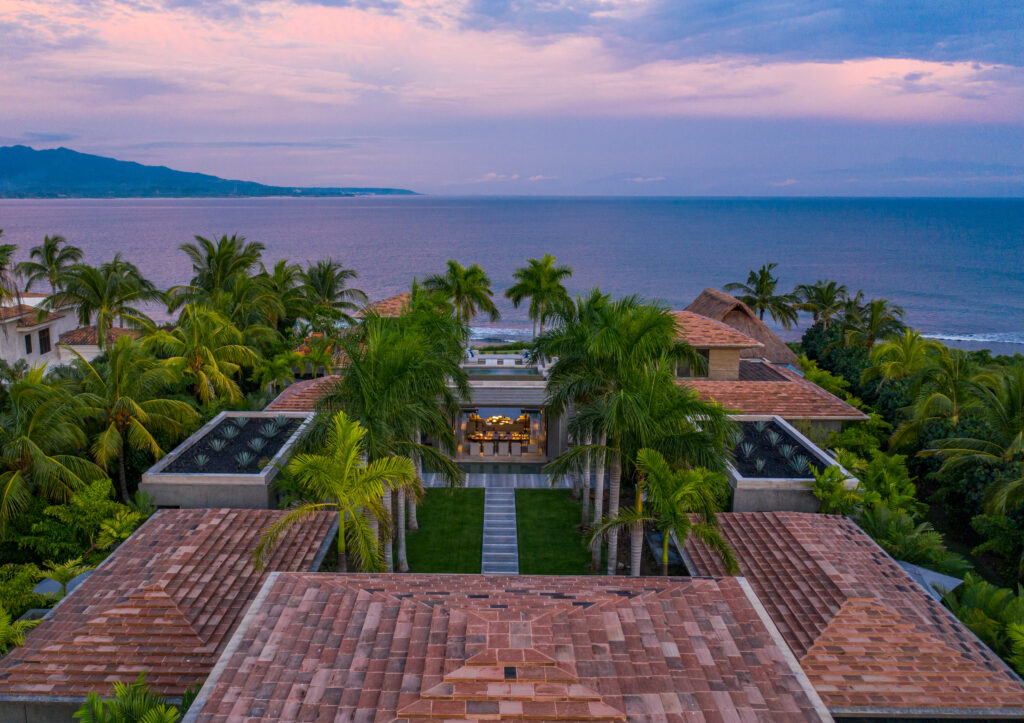 A multi-level, modern hacienda, Casa Cascada was designed to "cascade" from one tier to the next. It's a notion that's illustrated not only in the home's footprint, but quite literally in its roofline and profile, both of which feature tiered, waterfall-esque silhouettes. The palatial oceanfront estate, situated adjacent to both the St. Regis and Four Seasons Resorts, boasts a unique, albeit functional layout that proves smart design and creative architecture are not mutually exclusive.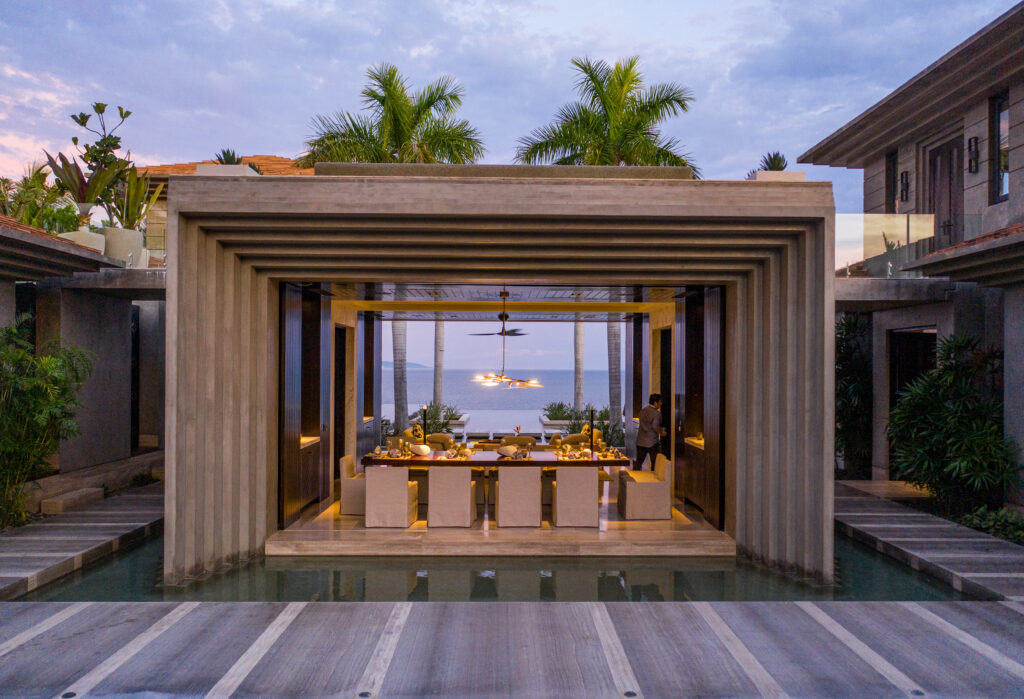 Guests enter the villa through an elegant main house before being led through a palm-lined courtyard that connects a series of five individual suites. It's a thoughtful blueprint, one that makes the home ideal for large groups and multi-generational families. Each suite is replete with its own garden patio and outdoor shower in addition to all the trappings one would typically expect from a five-star resort, yet in the privacy of your own villa. An additional primary suite in the home's main structure is equal parts posh and palatial, and is ideal for younger families who wish to be close in proximity to one another.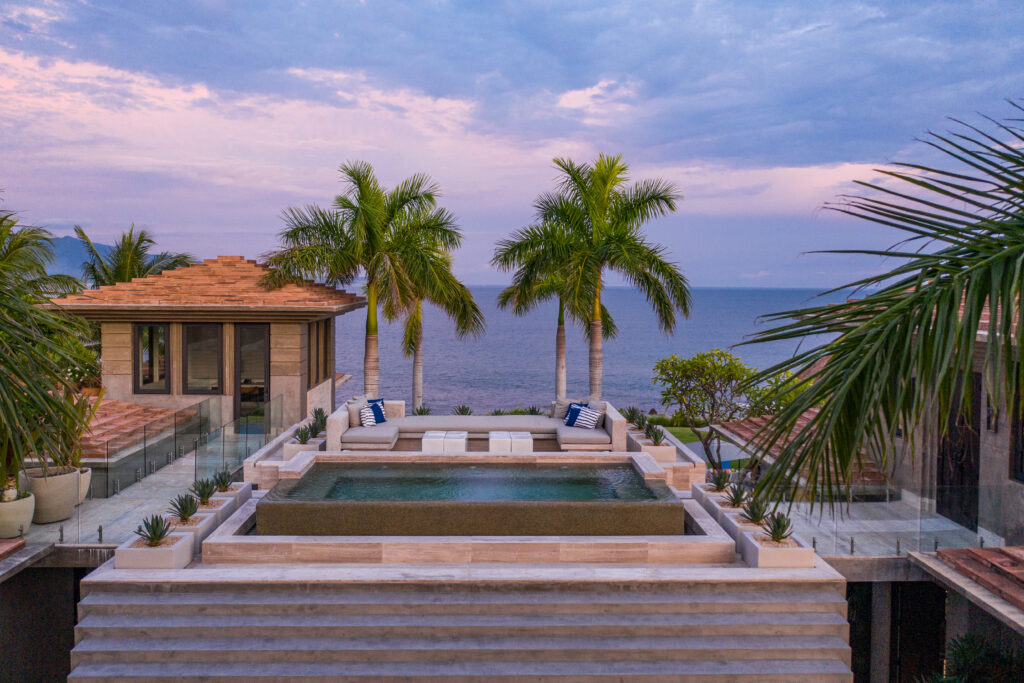 An architecturally striking estate where breeze ways and open-air rooms blend seamlessly with lush tropical atriums and rooftop terraces, everything about Casa Cascada is intentional." Much like Cuvée's own design ethos, Casa Cascada was intuitively curated," explains Morgan Botkin, Cuvée VP of Global Destination Operations." From the way the light hits the rooftop terrace at sunset, to the design of the outdoor dining room that feels as though it is floating above the pool, each nuance was carefully considered. It's a home that exceeds the bounds of luxury – it's a piece of art."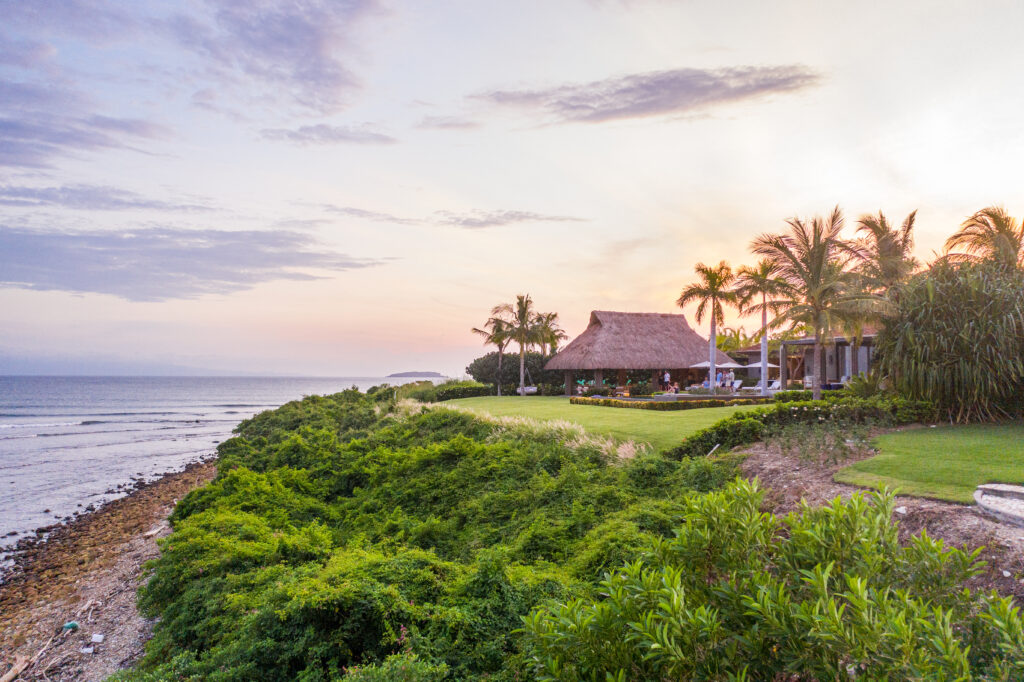 Expansive in its footprint, the villa was built as a series of contemporary structures that feel private yet perfectly connected. A stunning, modern swimming pool surrounds the outdoor dining and living spaces – rooms that are every bit as sophisticated as their interior counterparts. Throughout the property. walkways seemingly ascend from the water, again blurring lines – this time those between pathway and pool. "The home was designed so that the pools and water features feel truly integrated into the rest of the architecture, taking the concept of indoor/outdoor living to an entirely new level," Botkin attests. A rooftop terrace and hot tub offer a secluded space to relax, stargaze, and take in sweeping waterfront views, while a lavishly appointed lounge area features a fully-equipped outdoor kitchen and bar under the impressive vaulted ceiling of a thatched roof palapa.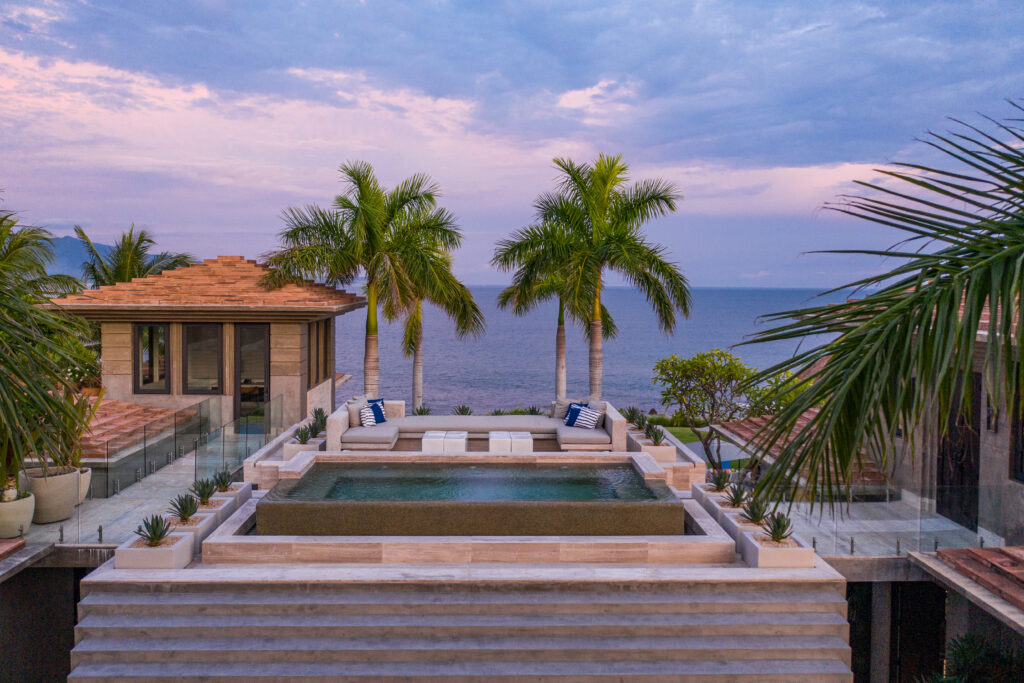 The neighboring Pacific Ocean and its crystal-clear waters await your beck and call for surfing, fishing, scuba diving, sailing, water sports, whale watching, and even a swim with a pod of local dolphins. All the while, Cuvée's in-house experience curator will ensure that any activity you can think of becomes a reality. A spa day at the St. Regis' tony Remede Spa. Horseback riding through the lush Sierra Madre Forest. A day trip to Puerto Vallarta. Rest and relaxation at one of the nearby luxury beach clubs. Blending your own Tequila at the neighboring Four Seasons Resort. Hiking local trails. Exploring the volcanically created Marietas Islands. Punta Mita is a veritable playground for guests of all ages and Cuvée is here to create the experience of a lifetime.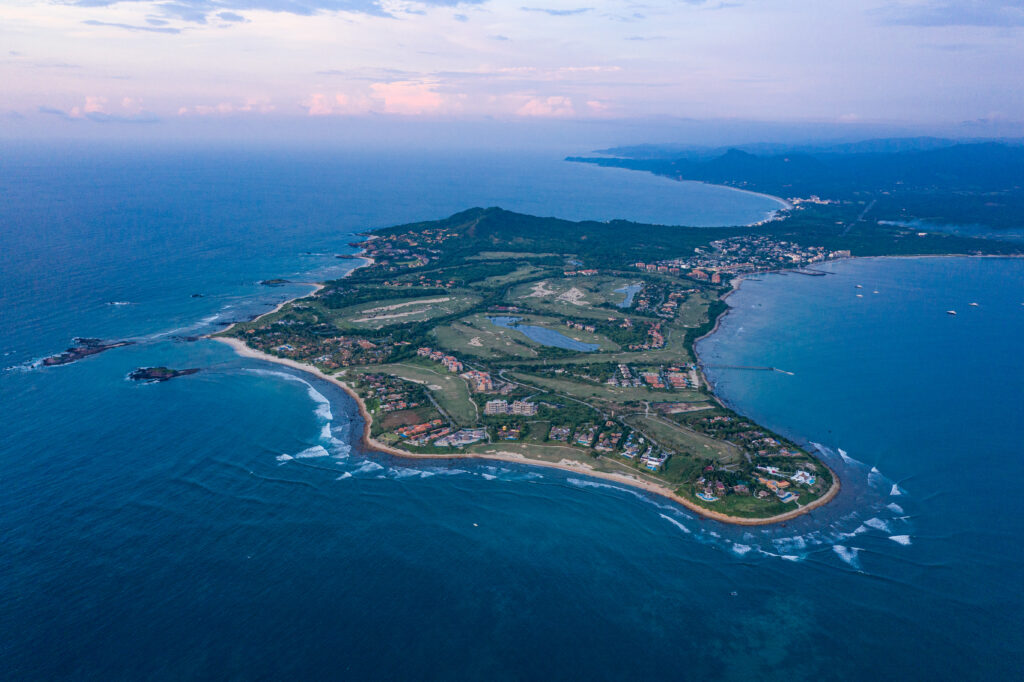 For the golf enthusiast, the legendary Jack Nicklaus has designed two spectacular signature courses at Punta Mita, both offering extraordinary ocean views and world-class play. Pacifico, with seven holes directly facing or playing alongside the Pacific Ocean, features spacious fairways and greens as well as the "Tail of the Whale" – the world's only natural island golf green. Highly praised by golfers everywhere, this unique championship course inspired Condé Nast Traveler to select the Four Seasons Punta Mita as the world's number one golf resort many years over. 
Bahia, Nicklaus' second championship course in Punta Mita, has five ocean view holes and provides a perfect complement to its sister course Pacifico. With undulating fairways and greens protected by deep greenside bunkers, Nicklaus referred to Bahia as "adding a little spice" to the Punta Mita golf experience.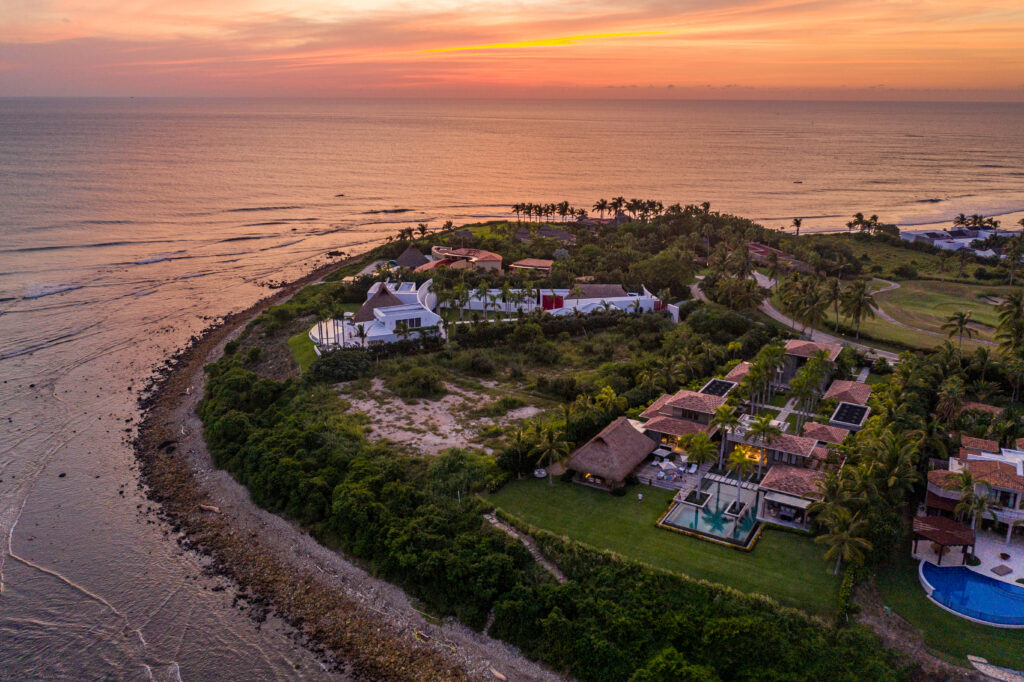 An afternoon visit to nearby Sayulita, known for its colorful buildings, vibrant street art, and lively surf culture, is always in order. Browse the local shops for handmade crafts and one-of-a-kind gifts and stop by a traditional taqueria for authentic Mexican street food. Afterwards, return to the privacy of Casa Cascada for an unforgettable culinary experience. Your private chef will masterfully create a mouth-watering menu for you and your guests to enjoy al fresco, ocean views included.