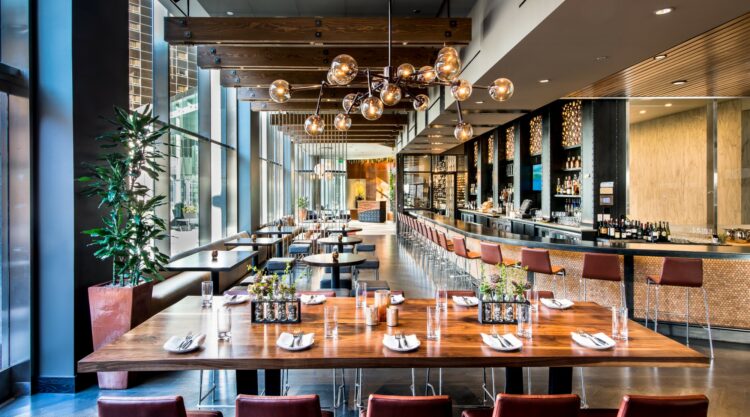 Dining
It Happened One Night
No Restaurant is Impervious to Sudden Disaster. Three of Denver's Best Share Their Stories of the Nights That Live in Infamy.
Ryan Fletter – Owner – Barolo Grill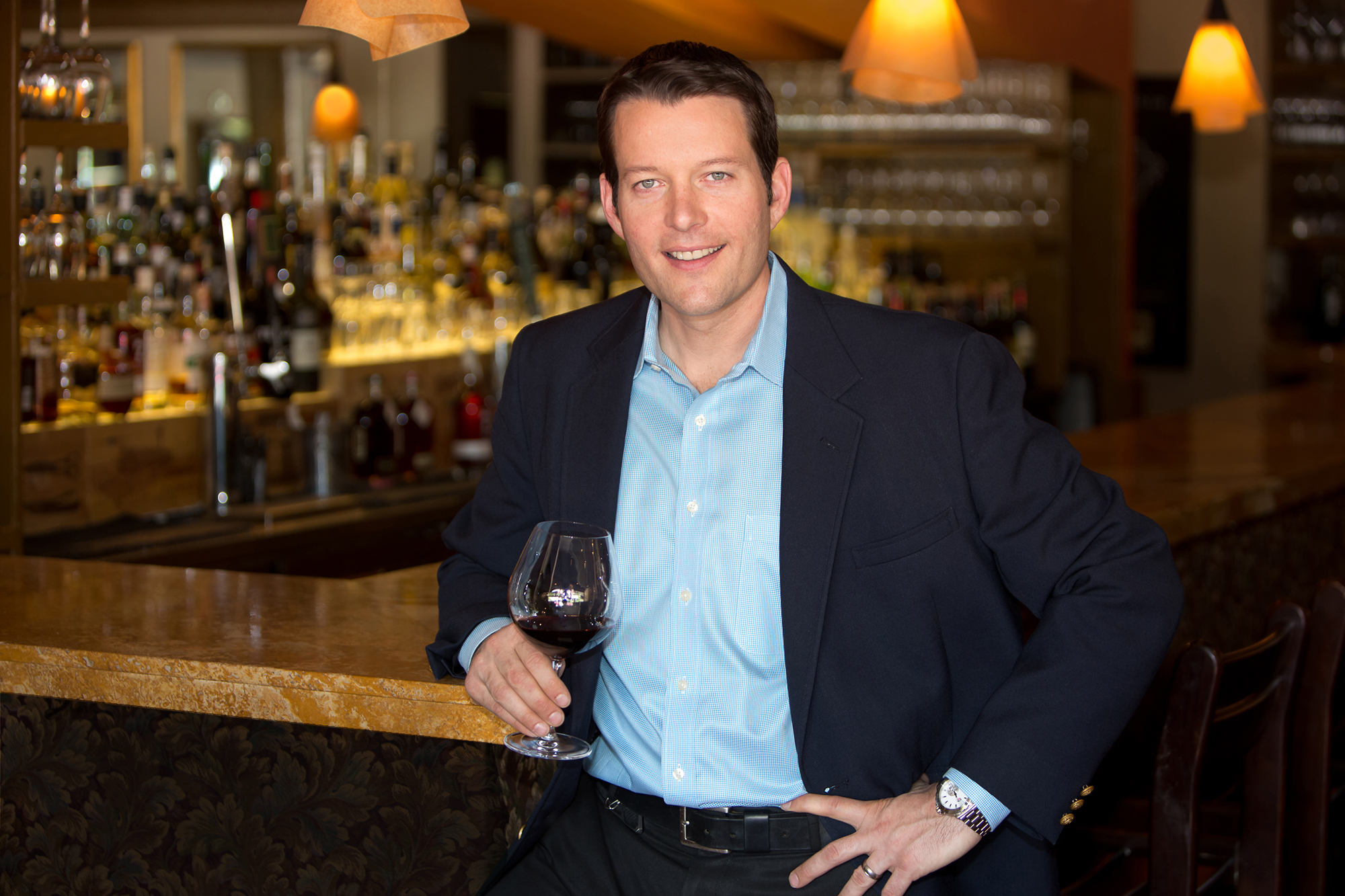 At the time, we were getting through a heavy COVID situation where we all had to go from inside to outside. We built bungalows that were heated and powered, and we were limited to 50 percent capacity both indoors and outdoors because of the mandate. People were very anxious to get out for Valentine's Day weekend (February 14th was on a Sunday), even with the six-foot distancing and masks. For us, and everyone in the restaurant industry, it's one of the busiest times of the year. Well, it was 0 degrees outside due to a once-in-a-lifetime Arctic blast that brought temperatures down to -10 degrees.
Once we started firing up all the heaters in the bungalows, I had breakers popping everywhere. Our electrical is so old that it resembles something out of Benjamin Franklin's wiring system. So, I find myself running extension cords anywhere and everywhere to try and get the power back on. Mind you, this happened at 5 pm on Friday with Valentine's weekend just getting started. I'm lassoing extension cords over tree limbs and around corners to any sockets that weren't popping. It was like the building had a stroke – half of its body was working and the other half wasn't. I was frantic, trying to avoid plugging too many into one spot that might lead to another outage. My fingers were frozen. My toes were frozen. I've got my electrician, General Manager and a few other staff members running around helping me, and I'm just laughing at how crazy all of this is.
Every other bungalow was without power and heat. Electrical cords are going over our roof and into our neighbor's sockets. It was like playing Jenga with our electrical system. We stage our guests to come in at 15 minute increments, so we were putting diners who came 15 minutes later in whatever bungalow we could get back on. And then on to the next one. It was like playing whack-a-mole.
My adrenal glands were spiraling because I couldn't get the power back on. I've got guests arriving in little dresses and Valentine's outfits because, for once, everyone's getting out of their sweat pants and going out for Valentine's dinner and it's 0 degrees outside. Thankfully, everyone was a really good sport about it. We did get enough power on and my electrician was able to duct tape the situation together and hold us over. At the end of the evening, I felt like I just ran a marathon.
And then it happened again the next night.
I had to do the same thing on Saturday evening, but luckily my electrician knew what to do and where to do it. It was still below 10 degrees on this night.
On Sunday, Valentine's Day, we didn't have any breakers popping.
I guess the third time is the charm.
Visit Barolo Grill for incredible fare and an unbelievable wine collection, and enjoy their wonderfully powered and warm bungalows. 
Barologrilldenver.com / 303.393.1040 / @barologrilldenver
Alex Seidel – Owner – Fruition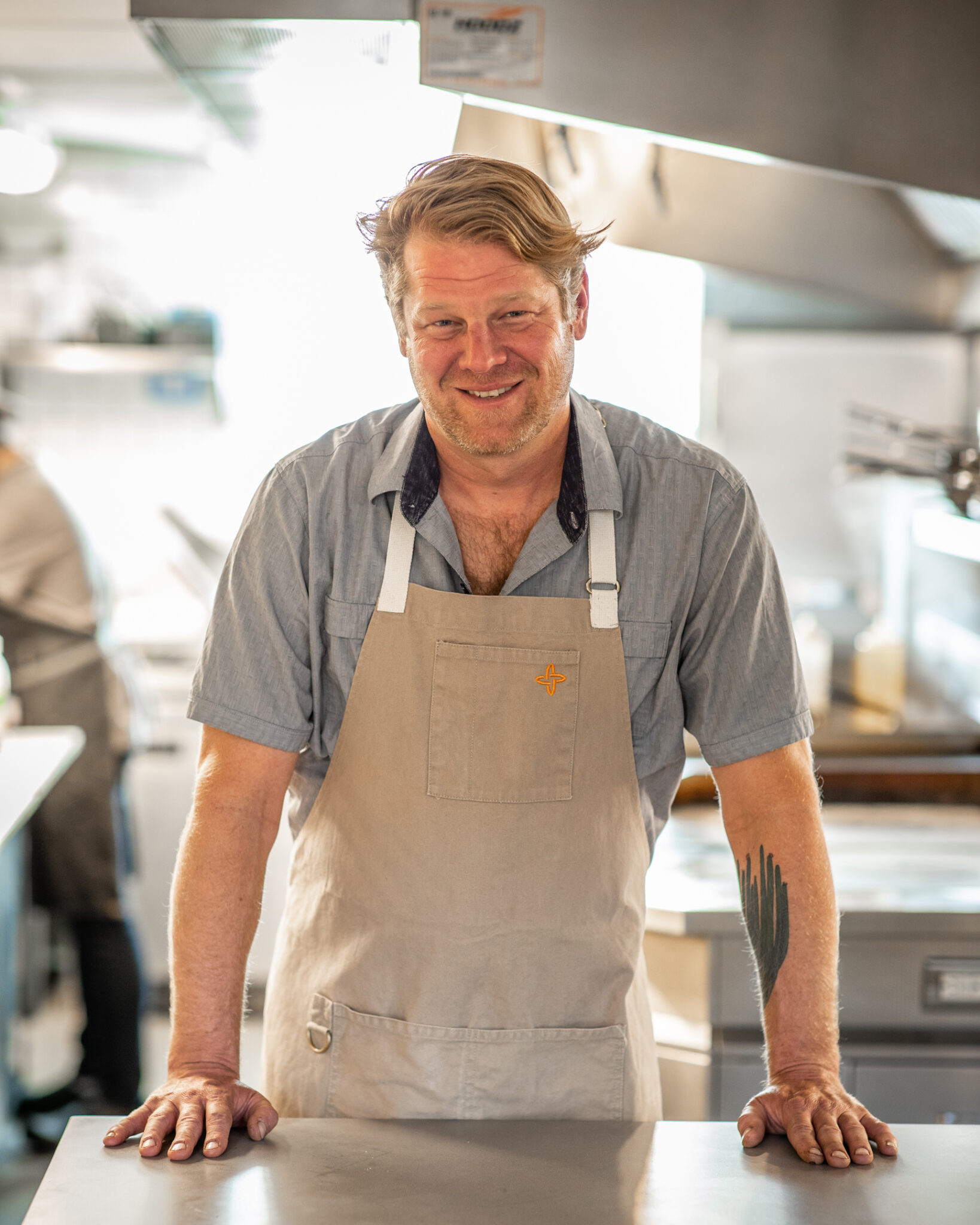 Back in 2012, it was the day before I was flying to Italy as a U.S. delegate for the Terra Madre event. My sous chef, Matt Vawter, also had the day off and he was on a bike ride when he got a call from Tim Murphy, who was running the kitchen for that evening's dinner service. Tim tells Matt, "Hey. The hood just fell out of the ceiling."
The hood is the exhaust system that funnels out any grease and air, and it collects any vapors that come off the sauce pans.
The screws in the back of the hood had come out, so the hood fell on to where we put the sauté pans up above the stove and, just by chance, it was being held up by some bain-marie pots that were hanging on the wall. If those bain-marie pans weren't there, then that hood would have swung all the way through and knocked out the three guys who were working on the line.
This happened around 5:30 pm, which was just the beginning of dinner service, so it wasn't super busy yet. Matt calls me. I told him, "Sorry bro. You're going to have to deal with this."
The team managed to get through the night with the hood resting on the bain-maries. They worked on it a little and made sure that structurally it wouldn't fall. The kitchen is so small that they had access to everything, and it was a couple of young guys in there who were proud about what they were doing and didn't want to give up, although they did deal with a lot of smoke issues and runny eyes. We had a full book of reservations that night.
The next day before my flight, I brought Matt a checkbook and said, "Find a hood."
And he did.
He found the shortest hood for two tall chefs – we're both over six feet tall and he found a 5'8" hood. The hood is still there. We call it "Bobbin' & Weavin'."
We would have been closed for weeks without a new hood. We couldn't cook long term without it. For Matt to be able to find a hood and turn it around in two days was a miracle. Hoods aren't just sitting out there.
Go check out the hood and the award-winning food at Fruition.
Fruitionrestaurant.com / 303.831.1962 / @fruitionrestaurant 
Troy Guard – Owner – Guard and Grace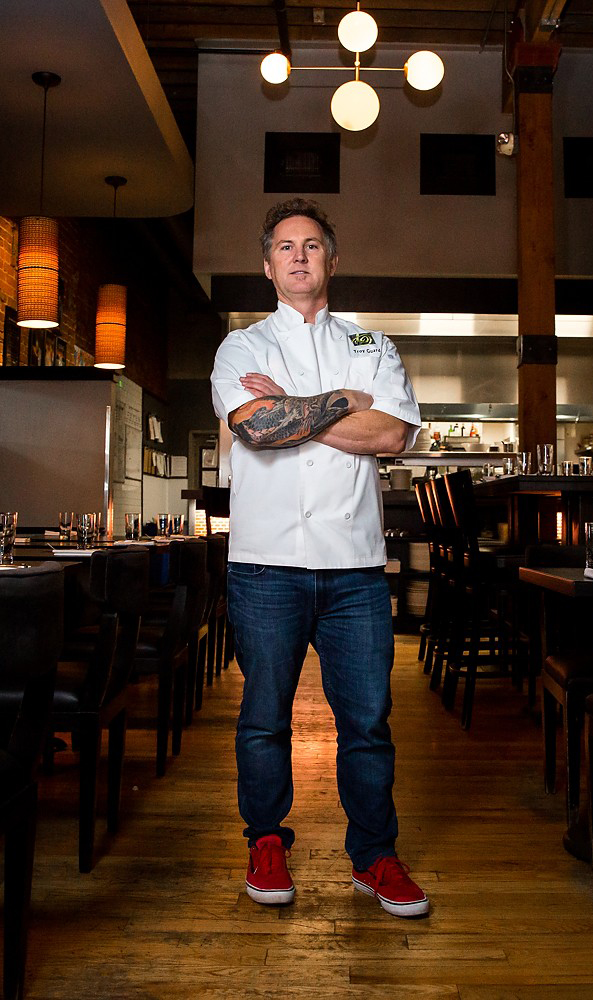 Seven years ago, in the middle of dinner service at around 7 pm, I was in San Francisco when I get a text that the fire department was there because a water pipe burst in the ceiling and the entire dining area at Guard and Grace was under two inches of water. The guests were pretty cool about it, even though water was coming down everywhere, and some people even sat there and continued to eat and enjoy themselves.
It ended up closing our restaurant for a month and it cost us a lot of money. We go over these types of scenarios and procedures every day and 99 out of 100 times it's never going to happen. I thought our staff did a great job handling the situation, considering it could have been worse. It was a crazy evening for us.
We did a lot of the clean-up ourselves. Instead of waiting to replace the wood floors by letting them sit and dry for a while, I bought tiles that looked like wood because I didn't want the restaurant closed any longer than it had to be. It took 18 months to go through the insurance company.
Everything seems to happen to restaurants on the busiest night – the dishwasher goes down, a staff member gets sick or, in this case, a waterfall interrupts my packed house dinner service.
Experience one of the best steaks anywhere in the country as well as some super dry floors at Guard & Grace.
Guardandgrace.com / 303.293.8500 / @guardandgracedenver