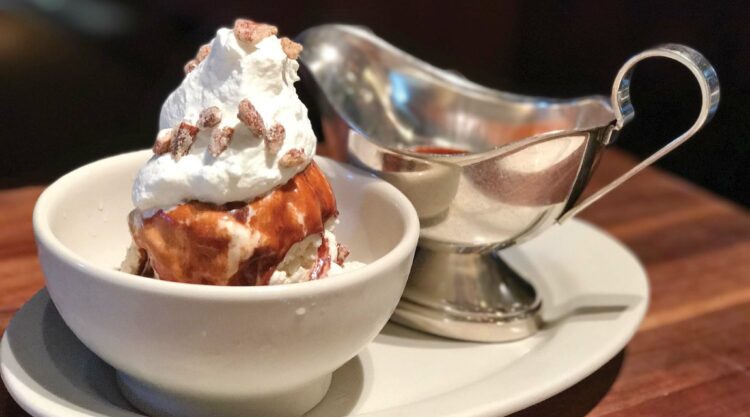 Dining
How Sweet It Is
We love a good dessert, and Cherry Creek is chock-full of the city's most decadent and delectable options. From almond toffee that dates back nearly 100 years, to a peach bread pudding that will change your life, these are our picks for the neighborhood's best sweet treats.
Cucina Colore: Peach Bread Pudding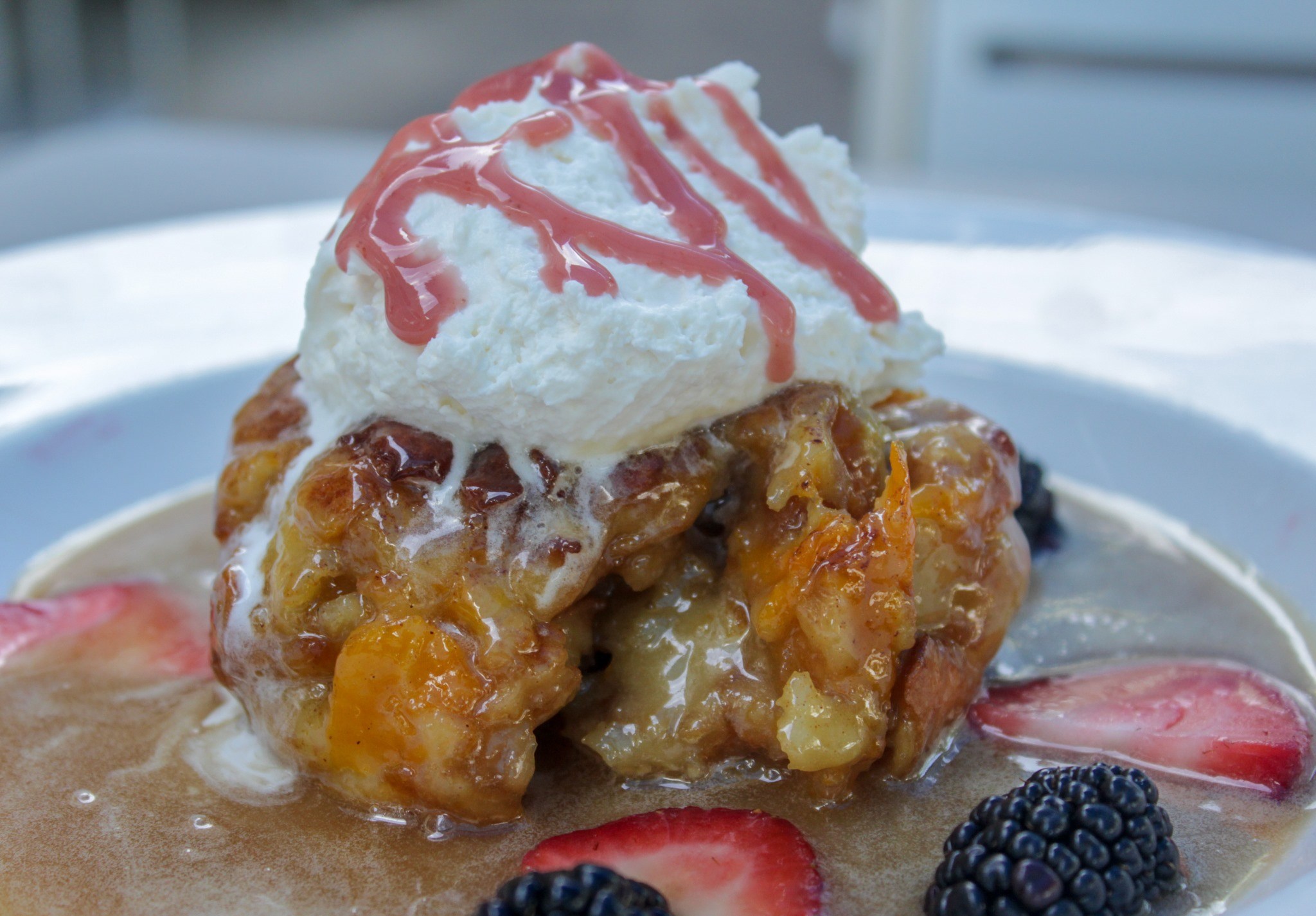 There's a reason it was honored as "Best Dessert" in our annual Peak of the Creek Awards. Because it's exactly that – the neighborhood's undisputed (in our book) best dessert. The decadent, rich bread pudding is perfectly made with fresh peaches and a custard-like texture. It's drizzled with a buttery, warm caramel sauce (homemade, of course), fresh berries, and whipped cream. With a nearly 30-year history in Cherry Creek North, Cucina Colore does a lot of things right, and the Peach Bread Pudding is undoubtedly at the top of that list.
3041 East 3rd Avenue | cucinacolore.com
801 Chophouse: Death by Chocolate Cake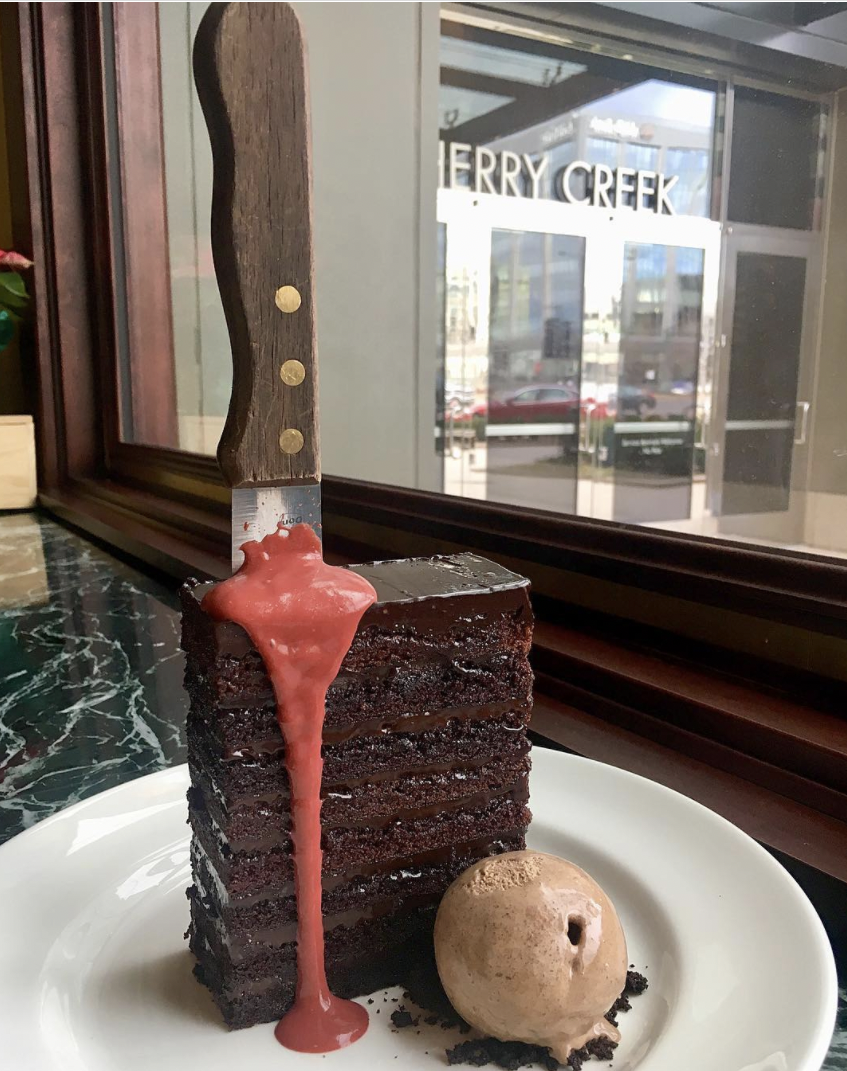 If you must meet your maker, death by chocolate cake is likely the best way to go. All kidding aside, this decadent dessert from 801 Chophouse is everything a chocolate lover dreams of. Served with chocolate ganache, chocolate cookie crumble, and a scoop of chocolate ice cream, the cake itself is perfectly balanced. Not too dense, but not too dry either. It's big enough for the whole table to share, or, if you're so inclined, keep it all for yourself. Either way, it's to die for.
3000 East 1st Avenue | 801chophouse.com/denver
Heaven Creamery: Belgian Waffles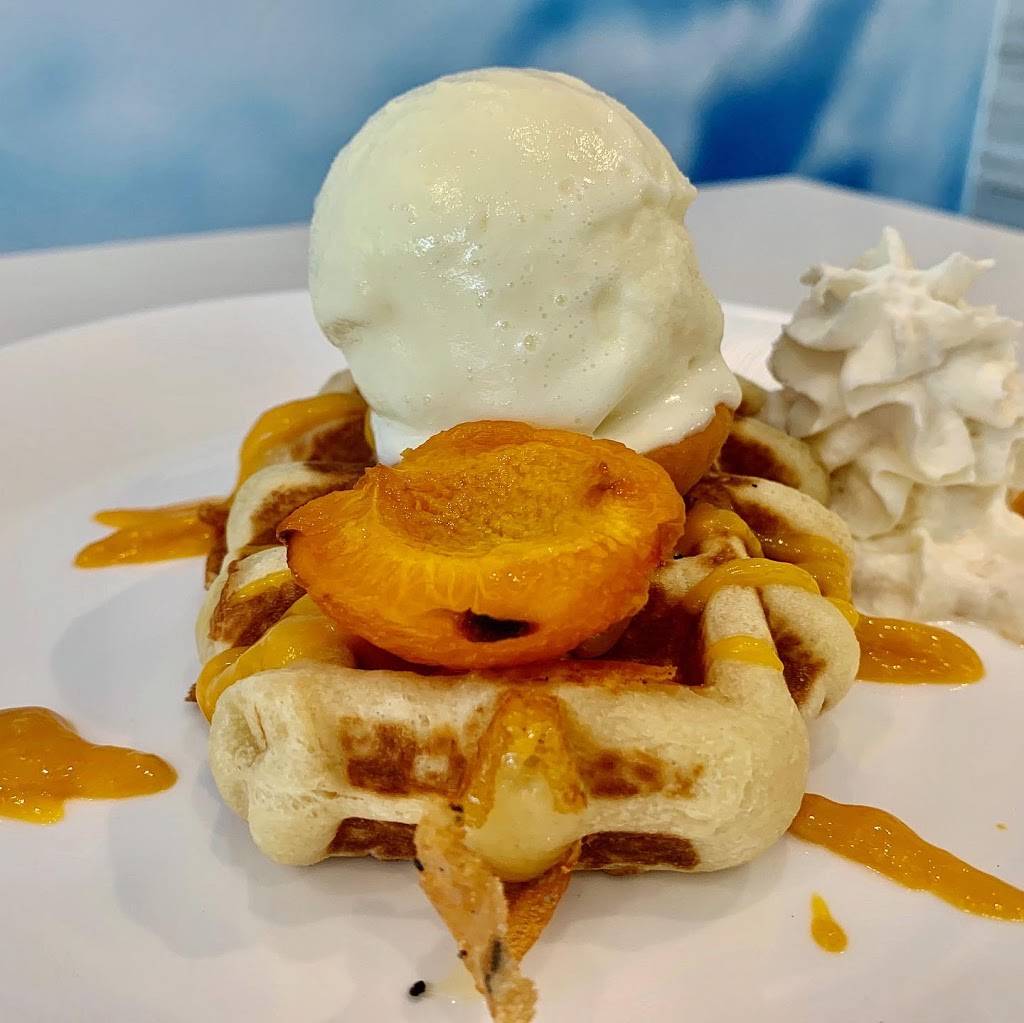 The aptly named Heaven Creamery is indeed heaven. Our favorite? Any one of the insanely delicious Belgian Waffles. From dulce de leche to fresh peaches and brie, Nutella, and seasonal berries, there's a flavor to suit every palate. Try the Reese's – peanut butter, chocolate sauce, banana, and Reese's ice cream over a freshly made, warm Belgian Waffle. Yes, please.
299 Milwaukee Street| heavencreamery.com
Toro Latin Kitchen & Lounge: La Bomba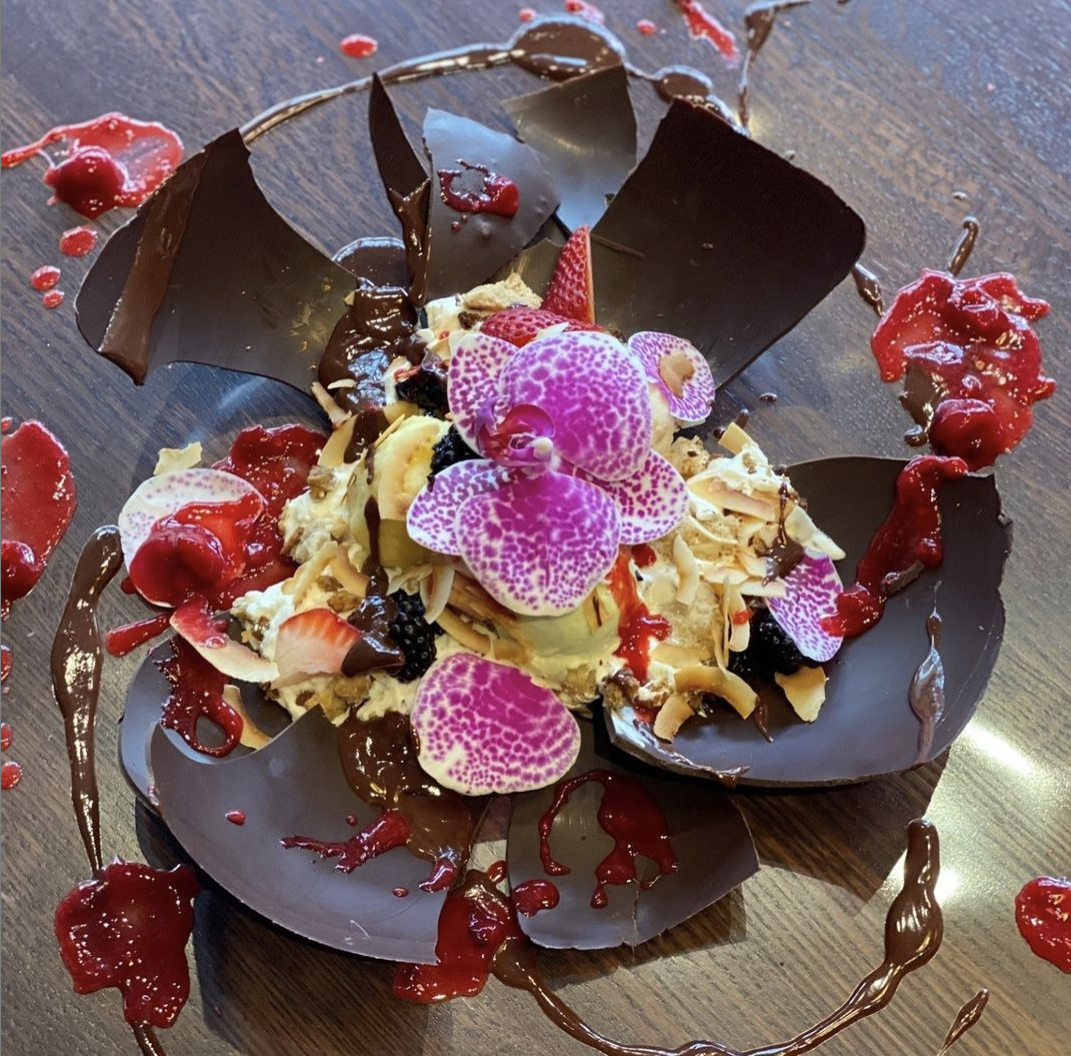 Another of our Peak of the Creek winners, La Bomba is indeed, the bomb. As pretty as it is tasty, the chocolate sphere serves as an edible bowl. Once opened, a trove of cream cheese mousse, fresh berries, and cookie crumbles reveal themselves. The dessert is adorned with edible flowers, three delicious sauces, and multiple ice cream flavors.
150 Clayton Lane (in Hotel Clio) | torodenver.com
Hillstone: Hot Fudge Sundae with Candied Pecans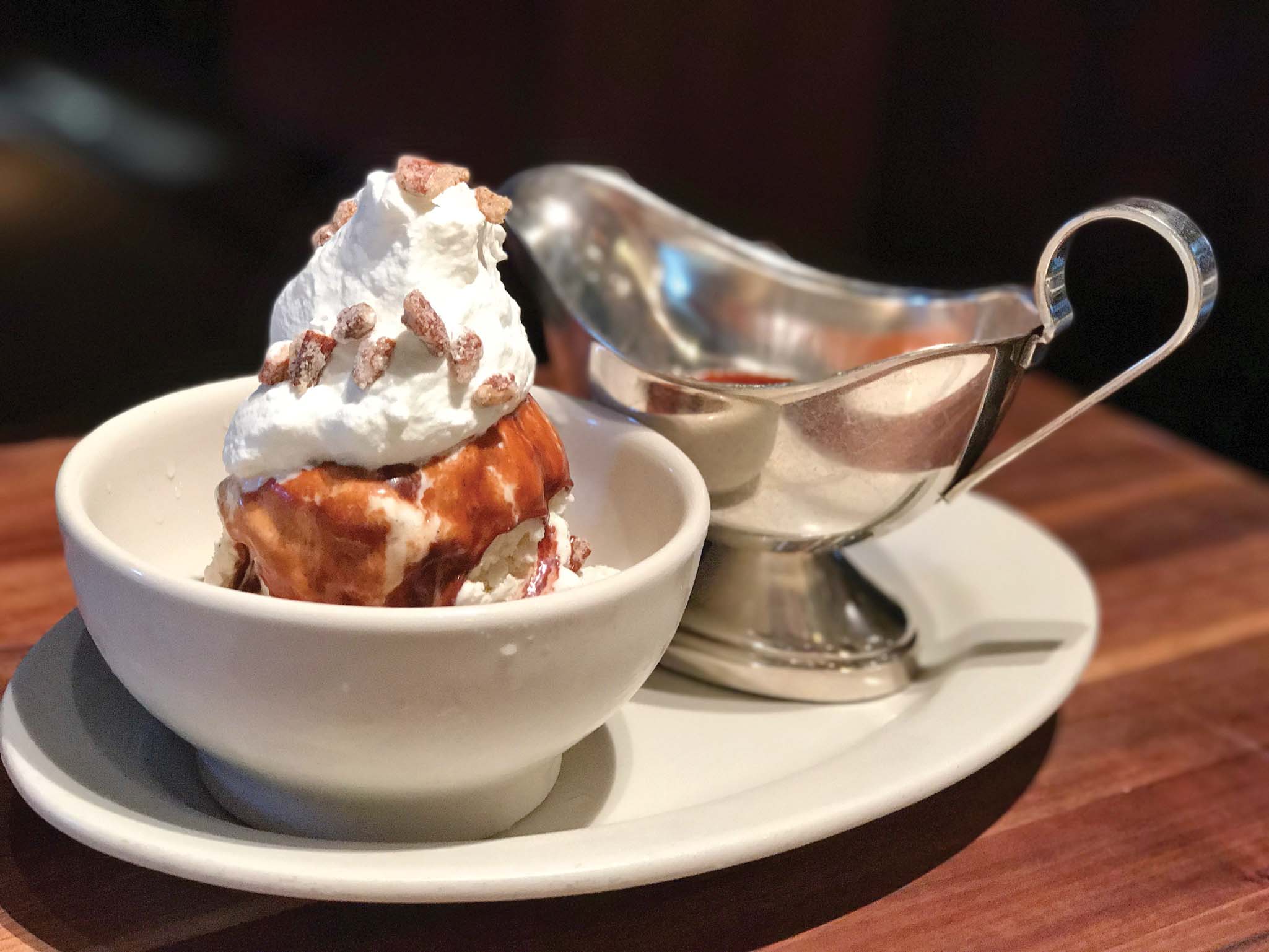 Not all ice cream sundaes are created equal, and Hillstone's iteration is easily Cherry Creek's best. The dessert, while simple, is over the top delicious. Every last thing is homemade, from the decadent chocolate sauce that's served in its own compote for drizzling as much or as little as your heart desires, to the perfect, slow churned vanilla ice cream. The crowning jewels, however, are the candied pecans that dot the generous serving of whipped cream on top of the sundae. If you know, you know.
303 Josephine Street | hillstonerestaurant.com
Local Jones: Orange Creamsicle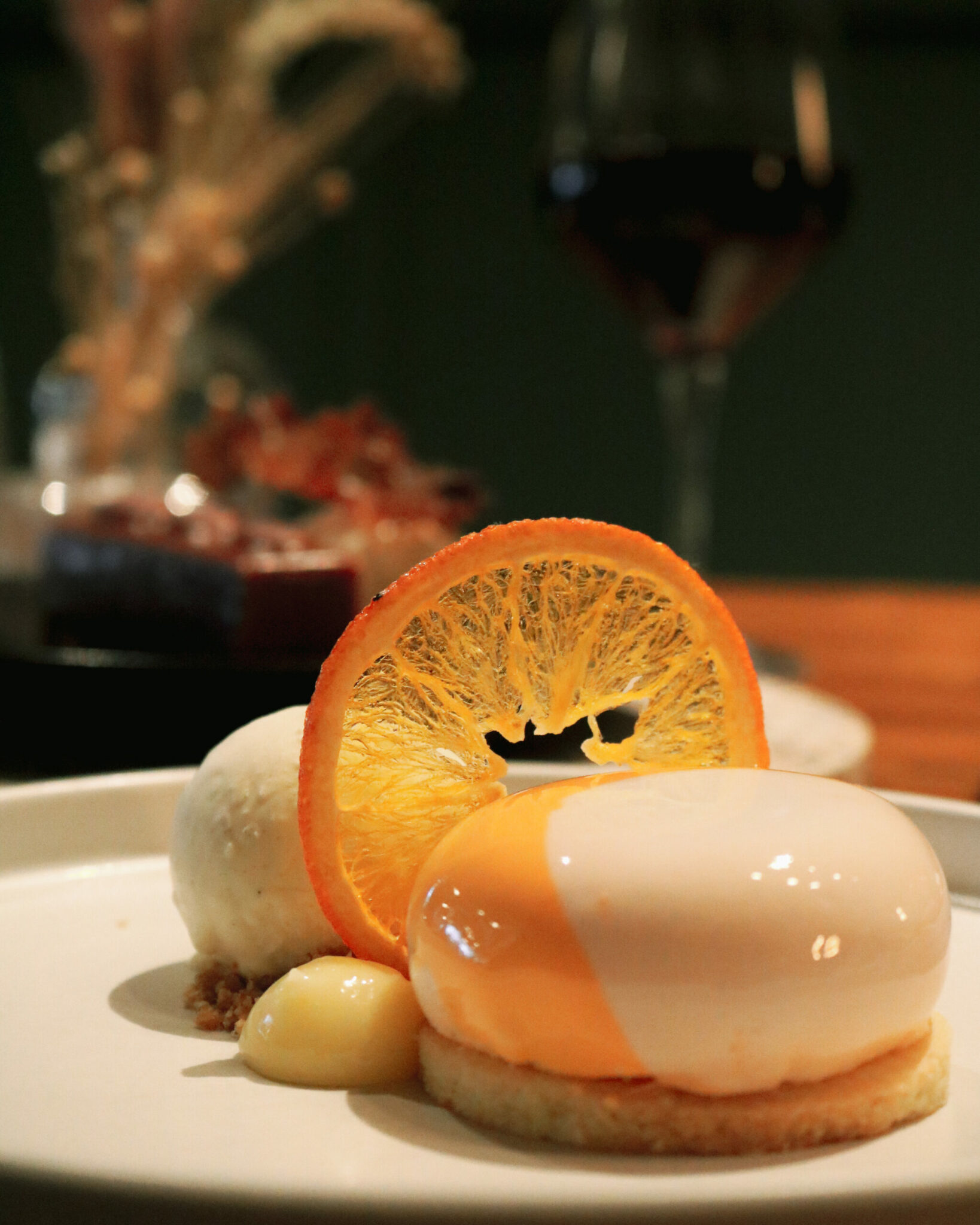 This uniquely delicious, nostalgic dessert is quickly becoming a Cherry Creek classic. The work of in-house pastry chef Saura Kline, the shortbread mascarpone delicacies are drizzled in an orange vanilla crème sauce that evokes the taste of the summertime childhood favorite. A must order on every trip to Local Jones.
249 Columbine Street (in the Halcyon) | localjones.com
Enstrom Candies: Milk Chocolate Almond Toffee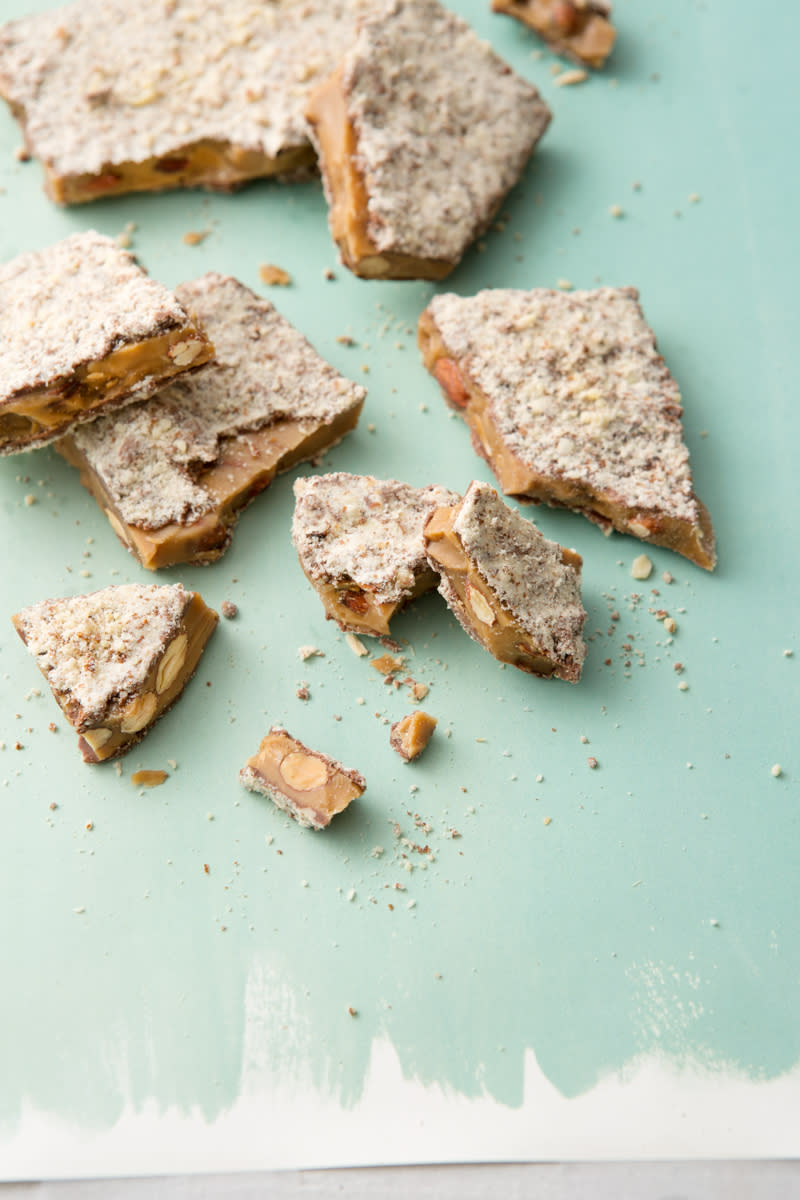 A box of almond toffee from Enstrom Candies is as quintessentially Colorado as it gets. Since 1929, the family-owned business has been making the finest toffee and confections around, and we don't think there's anything that compares. We love spending an afternoon at the brand's Cherry Creek locale, where a cup of coffee and a bite of that world-famous, melt-in-your-mouth toffee is always a winning combination.
201 University Boulevard | enstrom.com