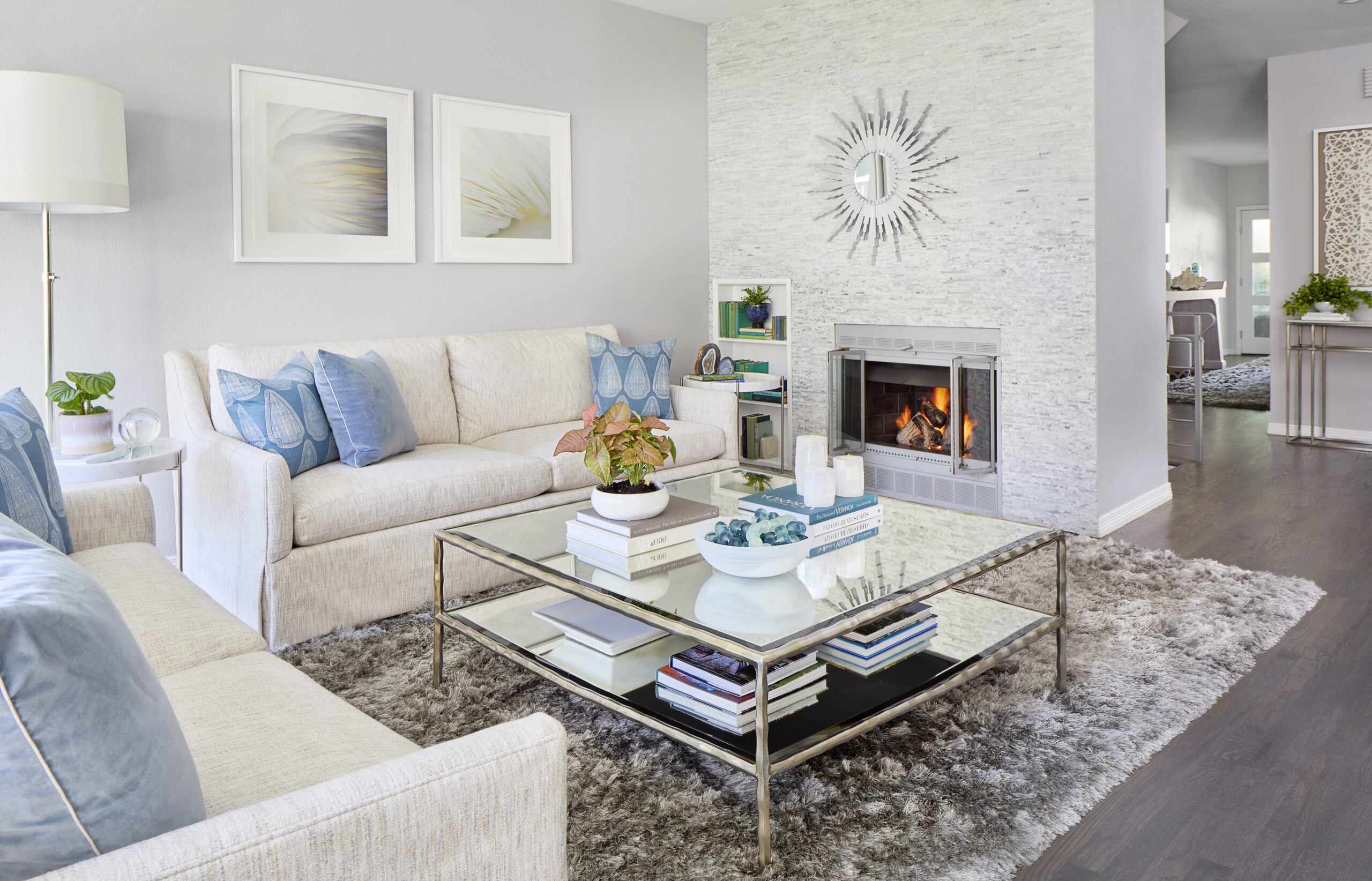 Home
Serenity in Cherry Creek
WORDS BY BETSY MARR | DESIGN BY JANE BRADFORD | PHOTOS BY SUSIE BRENNER
Oftentimes, a new home marks a new chapter in our lives – a new beginning that will set the stage for decades of memories. Such was the case with this classic Cherry Creek North home. Denver-based designer Jane Bradford and her talented team had one key objective when designing the contemporary space – creating serenity. "We wanted to design a sophisticated yet comfortable space with a timeless aesthetic," Bradford explains. "We did this by bringing an organic nature to the home while still retaining a strong, timeless, yet modern vibe."
With this in mind, Bradford honed in on "forever" pieces that would age gracefully over time versus bringing in items simply to fill the space. "We focused on choosing pieces that not only fit the scale of the home but that also offered tactile and visual interest." Unique textures, organic lines and mirrored surfaces to play off the natural light that floods the space all spark curiosity. "We wanted to shy away from loud patterns that might lock the client into one style or era," Bradford says. Instead, the team embraced color through artwork and accents inspired by the blues and greens that are found in nature.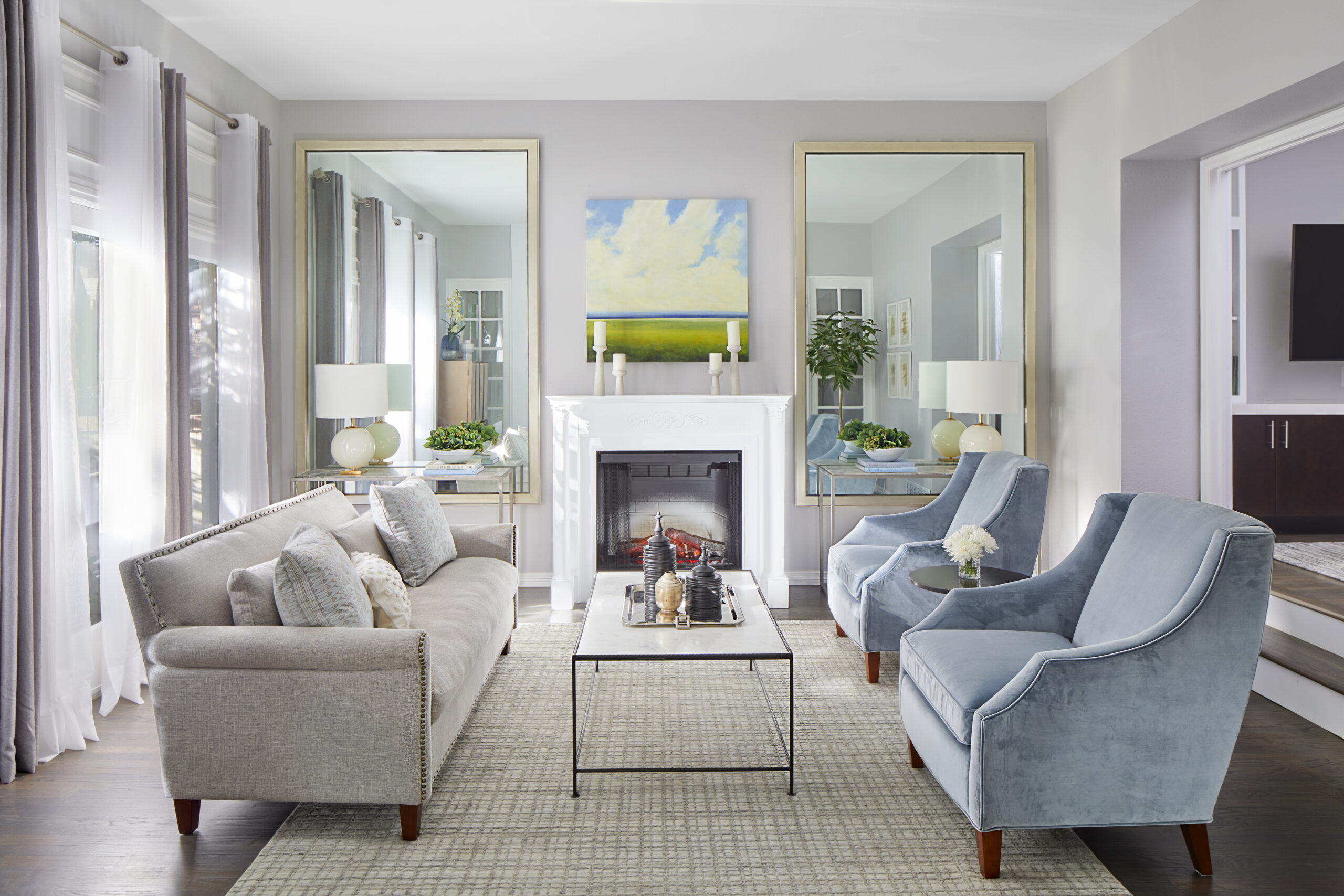 In the formal dining room, large-scale, organic artwork was used to create a stunning focal wall that perfectly accents the grandeur of the Kravet dining table. Above, two contemporary lanterns by Visual Comfort offer dimension while also adding a soft glow to the space.
Nearby, a unique accent table was placed in the living room to provide both form and function. "We loved the silhouette of this table and how it has such strong visual nuance. It is what you first see when you enter the room from the den, so we wanted that table to be a piece of art as well as serve a purpose," Bradford continues.
Likewise, the team incorporated a cabinet-style bar with a distinct texture and unique interior lighting that exudes sleek sophistication. "We wanted to embrace texture, and the grasscloth inlay on the doors achieves that nicely." Another of Bradford's favorite pieces? The mirrored coffee table by Modern History in the family room, which boasts an irregular, live edge style to reflect the light while feeling natural in its tone.
Ultimately, the use of eclectic but enduring pieces led to a home that is both calming and contemporary, something that was of the utmost importance to Bradford and her team. "Our goal was to create a home that our client felt proud of, a home that she felt represented her," the designer attests. "She is an incredibly strong woman who bleeds sophistication and class, and her home needed to do the same. She has such a big heart and so much compassion, respect, and empathy for humanity. Working with her was truly a privilege and I hope that she takes pride in the home that we helped her create."