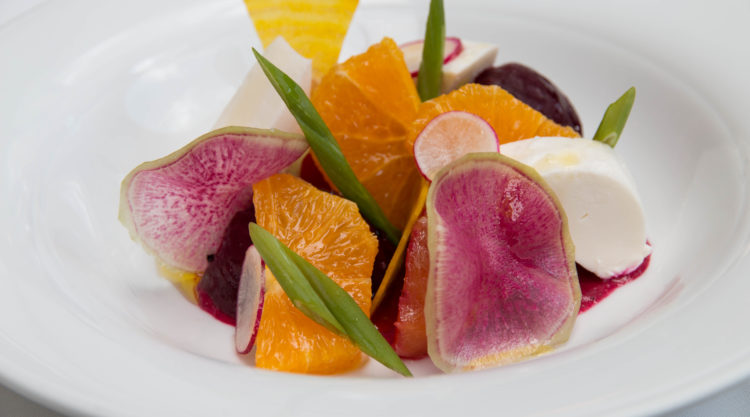 Dining
Graze: Le Bilboquet
In 2013, The New York Post anointed Le Bilboquet "the snobbiest restaurant" in the city.
Think about that.
It's most certainly a heavyweight title belt of a reputation.
The only issue with it all, according to co-owner Rick Wahlstedt, is that the moniker was more of superlative than of substance.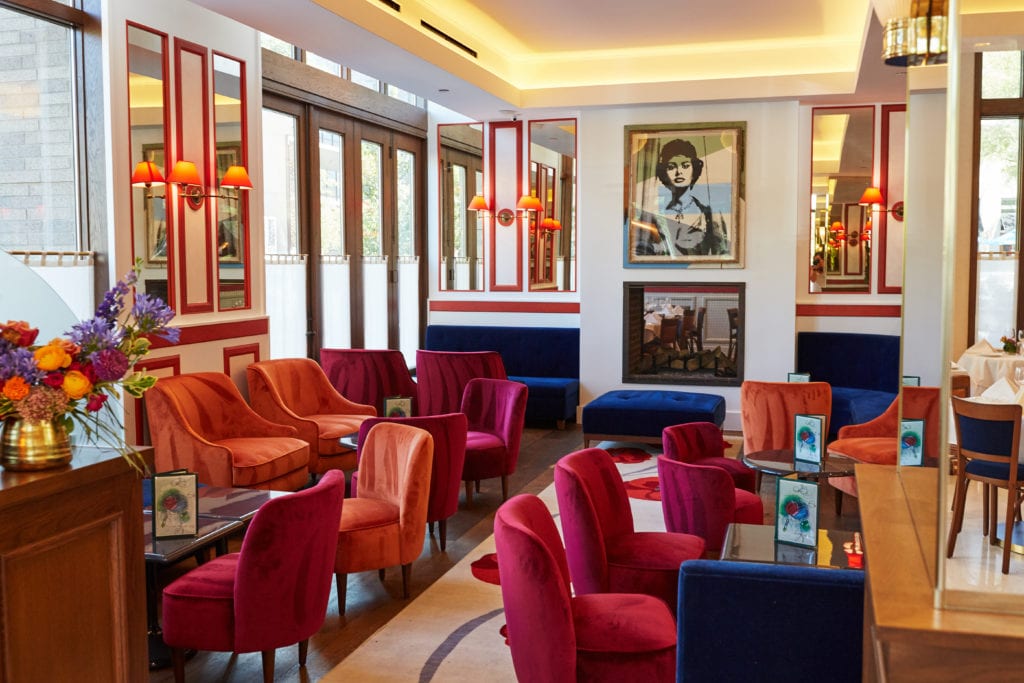 "The story from The New York Post was a bit of a mislabel because a lot of patrons have come to know Philippe (co-owner Phillipe Delgrange) very well over the years, dating back to the original location that could only seat 38 guests," Wahlstedt begins. "The venue became very popular and extremely difficult to get a table due to the size. As a result, a lot of people had to be turned away and then it became known as the hardest table to get in town. Unfortunately,  that reputation followed when it grew into a larger restaurant, but that's not what Le Bilboquet is about. We're not snobby and we always go the extra mile to make our guests feel at home."
New York City is a far cry from Denver, Wahlstedt and Delgrange's latest touchdown for their newest French invasion amidst the curated streets and boomtown neighborhood of Cherry Creek North at the corner of St. Paul Street and 3rd Avenue.
A sprawling 6,000 square-foot space radiates a collage of style, design and flavor, all under the watchful eye of Executive Chef Cyrille Holota and Chef de Cuisine Ben Ashworth, formerly of Bistro Vendôme. Offering classic favorites like PEI mussels, Wagyu beef tartare, veal scallopini, their legendary Cajun chicken, crème brûlée, and chocolate mousse, there will also be rotating local beers on tap, signature cocktails and an extensive wine list featuring French and American selections.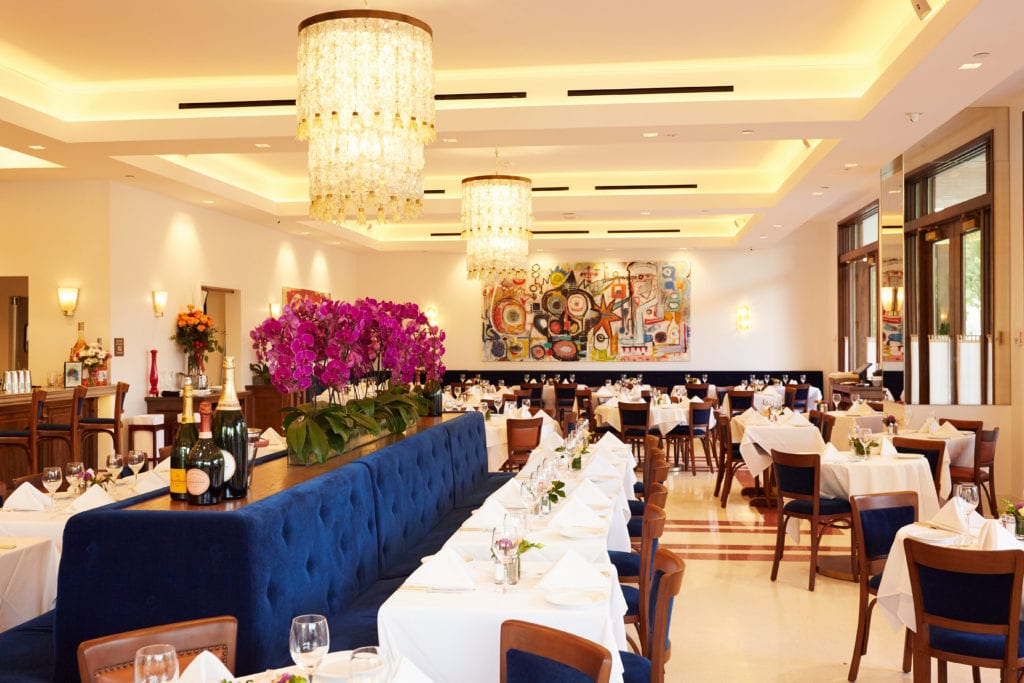 Delgrange explains, "We selected Denver due to its popularity that has rapidly increased its population. We've had countless recommendations from our current customers to go to Colorado and came across an opportunity we couldn't pass up. We're excited to be part of an excellent portfolio of fine dining and award-winning eateries."
Aesthetically, Le Bilboquet Denver is as artistic a restaurant as you will ever encounter, courtesy of Carolina von Humboldt of CvH Interiors in New York. It's a stunning, luxurious assembly of natural light, outfitted with custom blue velvet banquettes, a two-color terrazzo floor and a revolving collection of paintings and photography by locally and nationally acclaimed artists. These artworks will adorn the main dining room, above the fireplace mantle of the lounge and pewter bar area as the restaurant is filled with fresh cut flowers and plants while the charming exterior patio transports guests to a Parisian sidewalk café with French bistro woven rattan chairs and tables.
"We knew that Denver was a great market and felt that the Cherry Creek neighborhood was so special. We couldn't have found a more perfect place than this residential area set amongst unique shops that's walking distance to everything. It creates a community bond," says  Wahlstedt. "We couldn't be happier to be here.
"The wildly popular and critically lauded French restaurant immediately struck a chord with celebrities and affluent types when it first launched in New York's Upper East Side in 1986. After the original Le Bilboquet closed and relocated three blocks south of the original nook in 2013, the restaurant quickly regained Its legions of loyal followers and supplied the demand for a second location to open in Dallas shortly thereafter. A third location followed in the fall of 2014 in Atlanta and a fourth locale in Sag Harbor, New York in 2017.
More via lebilboquetdenver.com \ @LeBilboquetDenver