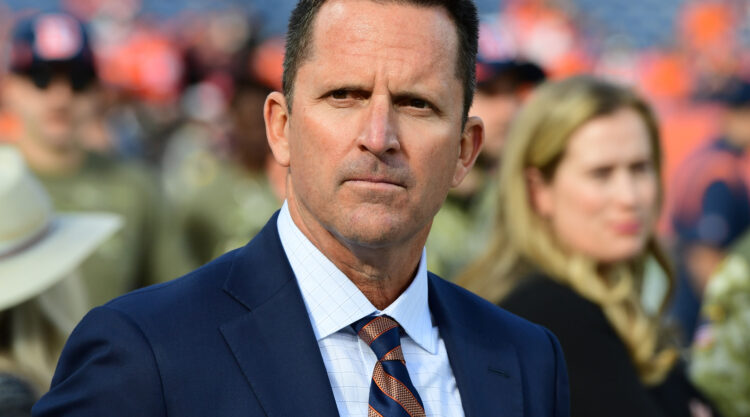 Sports
George Town
HE CAME TO DENVER A STRANGER…LOOKING TO MAKE HISTORY.
Words by Kevin Marr | Images Courtesy Denver Broncos Football Club
What if there was a movie trailer about Denver Broncos GM George Paton?
Think he can't handle the Chiefs on the war path, an electric group of Chargers, the marauding Raiders, and the rest of the AFC?
Think again.
Coming this fall….by George, I think he's got it.
Let's face it, so far, Paton looks to be producing a potential blockbuster. He's channeled his inner-Clint Eastwood western, rolling into town defending the good, while fighting the bad. In this case, the good is a young nucleus of talented players and the bad was the underwhelming quarterback carousel that had haunted this team since Peyton Manning retired back in 2016. The acquisition
of 9-time Pro Bowler and Super Bowl champion Russell Wilson from Seattle has finally removed that sore subject from the docket, and now, as Wilson says here in Denver, "Let's ride." But, "Who is George Paton?" was the big question posed by Bronco fans when John Elway chose him as his successor in January of 2021. The great news for Broncos Country is that Elway always knew exactly who George Paton was. "His reputation within the league is tremendous," Elway explains from his home in Cherry Hills. "George has 25 years in the NFL, and all of these factors put him at the top of our list. The thing that I really like about George is that he had other opportunities, and so he wasn't a guy just looking to jump as a GM, but he was looking for the right situation and wanted to be great at what he did." Those in the know will tell you that Paton has been great at what he's been doing for years regardless of his title. "There's a reason why teams have been trying to acquire George's services for the last decade because they knew what was there," James Palmer, NFL Network reporter shares from his Denver office. "In the short period of time with what he's done in Denver, in all honesty, the people who know how he operates and know how he works and have tried to hire him, it has not been a surprise about what he's done. This is how he operates. Outside his football acumen, he also has a great ability to listen to everyone in the room. I think that's a huge aspect as to why he's successful." Paton's penchant for listening comes from his mentor of over 20 years, former Minnesota Vikings General Manager Rick Spielman, whom George worked with at three different NFL organizations. "Rick taught me to listen to everyone's opinion who you're working with before you make a decision," Paton says. "When everyone feels like they're part of something, then I think you're going to get their best. That's my guiding principle." Palmer expounds, "A lot of people get into that position and, 'It's my voice, and
I don't listen to a lot of other people in the room.' That's a big part of getting perspective. Hiring Nathaniel Hackett was the result of George's ability to listen to different perspectives. Kelly Kleine – Executive Director of Football – is a great example of Paton's listening to others in bringing her to Denver. She provides yet another background as to how she views candidates. Paton is extremely confident in his own choices, but he still listens to everybody."
So, why the Broncos and why become a general manager now? To hear Paton tell it, despite the last six years of futility, Denver was primed for a breakthrough with the players that the team had at its disposal. From his opening press conference on a ZOOM call because of COVID restrictions, Paton answered the question on everybody's mind, "Elway called and gave me the lay of the land, he talked about the organization and what it meant to him, about living in Denver, this young football team and some of the core pieces. Because of Elway and Matt Russell (former Broncos Director of Player Personnel), Denver has a healthy salary cap position. The organization. The winning tradition. The passionate fan base. All the resources. That's all you can ask for. The more I dug in and the more I learned, the more I wanted this job badly."
What Paton initially wanted as badly as this Broncos GM job was to be just like his hero, his late father, Tom. "Football was engrained in me at a young age because my dad was a high school football coach. When I was four or five, I'd go to practices with my older brothers. I knew at a young age that I wanted to be like my dad." What has ensued since those early days of gridiron dreams is a 52-year-old southern California native at the helm of one of the planet's most recognizable sports franchises. Paton is rebuilding a brand that is oozing an undeniable energy and buzz, not only within Broncos headquarters, but across the country as well. Peter Schaffer is a Denver-based sports agent who's considered one of the best at what he does, dating back over 34 years. He's known Paton since George's days with the Miami Dolphins in the early 2000s. "I can tell you from having my clients on his team and from being friends with people in the Broncos' front office that George has really done a great job of creating a very positive atmosphere and a place that people want to go to work, just like John Elway did. George, however, has taken it to the next level. The players are happier. The coaching staff is happier. The whole building is happier. You can see that stamp. It's not just George taking over for Elway."
After finishing his first year with a disappointing 7-and-10 record, it was clear that Paton was going to make some changes with this team. Trading away the face of the franchise in Von Miller could have been a tricky move if not done correctly. George managed it perfectly, with many people feeling like Denver made out like bandits in getting a second and third round pick from Los Angeles for the future Hall of Famer. Von made out rather well too, winning his second Super Bowl with the Rams. Paton was also proactive in locking up two integral receivers to long term deals in Courtland Sutton and Tim Patrick before the salaries for elite wideouts skyrocketed last year. Then there was the head coaching situation. After letting Vic Fangio go, the hunt for his replacement was, in a word, thorough. Also, just reading about it seemed exhausting. Ten candidates interviewed in eight different cities in nine days was virtually unheard of. Paton explained, "This will be the biggest decision that I make in my career. It's a huge decision for the organization, and to depend on a ZOOM call just seemed ridiculous to me." The end result was the hiring of Aaron Rodgers-whisperer and former Green Bay offensive coordinator Nathaniel Hackett. Hackett makes a chain saw seem shy and lethargic, and his never-ending energy is yet another example of Paton's new Broncos. But don't just credit Paton. Don't do it because, by the sound of it, he won't accept it. "His number one quality is that he is very humble," Schaffer explains from his Cherry Creek office. "He never wants to take credit for anything himself. He's always about the team. It's a team effort. Drafting, coaching, scouting – it's a team effort. It's never about George Paton. That is an important and necessary quality of a general manager." When Paton was down in Florida for this year's owners' meetings, he was asked about competing in arguably the best division in the NFL, the AFC West. "It's hard for us to really talk about competing in our division until we do. We really haven't competed in our division in five or six years. The fact is we won seven games last year. I'm a 7-and-10 GM." Now that's as humble as it gets, and it just means that Paton will go back to doing what he does best – work. "He's a grinder. He works his tail off," Elway says with admiration. It's crystal clear that there will be no shortcuts with George and the strategy of building a winner. They're going to embrace the day-to-day and they're going to embrace the grind. Drafting and developing players will be the foundation and it will be the lifeblood of this football team. And when it comes to bringing in talent, there's a philosophy there as well. "We're going to be aggressive, but we're not going to be reckless in player acquisition," Paton explains. "We're going to leave no stone unturned. Every decision made is going to be a consensus. It's not going to be my decision. It's going to be a Denver Broncos' decision." Speaking of decisions, one of the biggest in Denver Bronco history came under Paton's watch, and it was a doozy. Russell Wilson…welcome to Denver. Many were shocked. Most had no idea it was happening. While Paton is one of only 32 unicorns in the world who's an NFL GM, he might be the only one who could double as a professional poker player. Palmer says in amazement, "The manner in which it went down was something rather special. There were small circles in Denver and Seattle. I know plenty of people in the Broncos' building who know a lot, and they had no clue that Russell was coming. Very few people were kept in the loop on it and I think that's a credit to George and Seahawks GM John Schneider on how they operated with the trade. Team executives across the league would tell me that Denver has a really good roster without a quarterback, so Russ saw that and George saw that." What Paton also ultimately saw was the crop of college quarterbacks in the preceding NFL draft and how they would or wouldn't fit with the Broncos' new system, players and coaches. Remember, George is a scout by trade. He and his staff went with their instincts and the countless hours that their scouting department poured into player evaluations.
Palmer can't say enough about last year's draft that allowed for the shot of getting Wilson from the Seahawks. "The first part of the Russell Wilson move that I give George a ton of credit for is blocking out the outside noise, the media, and Denver fans about drafting a quarterback, and sticking to his guns and drafting Patrick Surtain II with the ninth overall pick when Justin Fields (Ohio State quarterback) and Mac Jones (Alabama quarterback) were available." Broncos Ring of Fame member and three-time Super Bowl champion Mark Schlereth is equally impressed with Paton's savvy. "I was very surprised he landed Russ. I'm glad that I was wrong about a reconciliation between Wilson and the Seahawks. He's a top 10 quarterback who can win a game by himself if necessary. Paton was widely criticized by many in the media for bypassing Justin Fields and choosing Patrick Surtain II in the draft. I think George did a great job evaluating how long it would take Fields to develop and what the learning curve would be. I think the Broncos were dead set on going in another direction at quarterback." Paton's response to the entire matter is as concise as can be, "That's why I wanted to be a GM. To make the call in drafting players." So now what? Everything's in place for a potential postseason appearance for the first time since the 2015 season. The players are aware of it. Their opponents are aware of it. The media certainly is aware of it, notably the television networks that have Denver booked for five prime time games in 2022, plus a game in London and the ratings magnet that is the Christmas Day middle game. That's an unheard of seven stand-alone games for a team that's been down and out for six years. Normally you have to earn these spots, which tells you how strong the excitement and the expectations are for the Broncos this season. Palmer feels like the Broncos' best bet to win anything is with Paton, "George is so detail oriented. The Russell Wilson deal shows that he can do it all. Privately, he orchestrates the major deal and trade pretty much by himself, and then he also has the ability when the draft rolls around to listen to everybody in the room. He has the confidence to do it alone and pull the trigger on the biggest move the organization has seen since acquiring Peyton Manning, but he also has the ability to listen to everyone. I think both these traits make him very good as an executive as well as being measured and not reaching." In the end, it's all about the win column for the former UCLA defensive back who played some snaps in the Italian and Australian leagues as well. "I have a lot of friends who are NFL GMs," George begins. "It never consumed me to be a GM. I like winning, and I like the day-to-day and I like working with people. Was becoming a GM in the back of my mind? Sure. No matter where I was – the Bears, the Dolphins, the Vikings – I didn't care what my role was whether I was an intern, a Pro Director, or Assistant GM. I'm just clearly focused on winning." When he started this journey, he was sleeping on his buddy's couch in Chicago while breaking in to the NFL with the Bears' scouting department. Now, no one is sleeping on Paton's Broncos. In fact, opposing teams should expect some nightmares.
Maybe we should add that line to the movie poster.
Read the complete article in the Summer/Fall 2022 issue of Cherry Creek Magazine HERE.
---
What They're Saying…
CECIL LAMMEY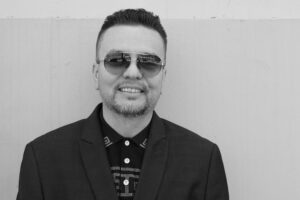 Host, "Orlando and Cecil"
104.3 The Fan
Writer, DenverFan.com
"I think George Paton is one of the best general managers in the NFL and he's only been on the job for two seasons. What makes him so good is that he understands the modern game. He's not stuck in any kind of old school way. He's drafting for the modern game and he's getting players that, above all, are intelligent, which I think is highly underrated. We think of meat heads and muscles when it comes to football, but being smart keeps you ahead of the play and it allows you to anticipate things that are happening. George understands this. I think they're going to win 12 or more games because I look at the schedule and it sets up for them nicely early on. I think they can contend immediately and I don't think it's accurate to say, 'It's going to take time.' The NFL doesn't work like that. You don't get to pick your time. You're not taking turns. You're not waiting in line at the deli with a number. The window is open as soon you made that trade for Russell Wilson, so I say at least 12 wins and a Super Bowl contender this year."
JAMES PALMER
NFL Network Reporter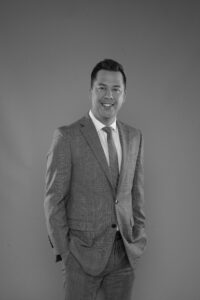 "I cover the entire league and I know the way most of these NFL buildings work. There are plenty of area and regional scouts who feel that their voices are not heard in the room come draft time – and that's their number one job. This shows the lack of ego that George has when he wants to hear what everyone has to say. Getting starters in the second, third and fourth rounds of the draft typically indicates that you're knocking it out of the park. Most teams feel like if you get three starters in a draft, then you had a really, really good draft. Last year, Paton gets two stars in Surtain II and Javonte Williams (first & second round picks), but the later rounds stood out even more to me when you have rookies contributing like Quinn Meinerz, Baron Browning, Caden Sterns, and Jonathan Cooper. That's an unbelievable evaluation of prospects." It's a talented roster with a lot of depth. I think they'll have one of the best defenses in the league again this year. On offense, I do think we need to temper expectations because it's a drastically new system from what they were doing. I believe the concepts are better. Hackett truly understands offensive football. His experience with Aaron Rodgers in Green Bay holds a lot of weight in a room. We all know how Aaron is wired. Hackett's ability to get through to Rodgers deserves a ton of credit, but it did take him a year. The Broncos have a lot of pieces and they can spread the football to a variety of skill position players. I think if they run the football well, they can be very difficult. The way the offensive line shakes out is going to be extremely important to the success of the team."
MARK SCHLERETH
Host, "Evans & Schlereth" on 104.3 The Fan
NFL on FOX Analyst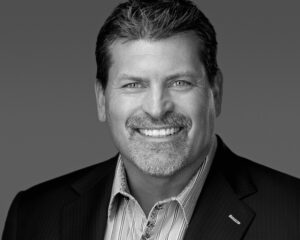 "I really think he's done a great job. To be really good as a GM, you obviously have to have a great procurement, but also a great player evaluation component. You've got to be able to project what your players have the ability to become. You need to understand what skills translate to the NFL versus how college football works. You need to honestly assess what your team is and this is all a strong suit for George. I always like to say, "If the game was played on paper then I would have spent a lot less time on the operating table." It's a difficult game. I think the Broncos have a chance to compete well within the division. I think they'll probably be a wild card team, but I can see them winning 11 games. Russ elevates everybody on the team. He's rare. He has amazing attention to detail, just like when Peyton Manning walked through the door."
ADAM SCHEFTER
ESPN Senior NFL Insider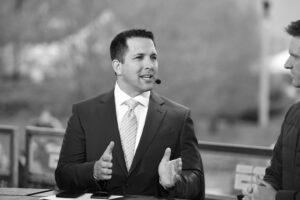 "Here's a guy who was really in demand and had his choice of jobs. He could have been
a GM years ago, but he waited. He chose the Denver job. George is a guy who I think is knowledgeable, likable, personable, relatable, and he's fully capable. George has come as advertised. The truth of the matter is, as capable as he is, they still have to win or people aren't going to be happy with him. I could tell you how great he is, but if the results aren't there then it doesn't matter. That's the tough part of a lot of these football jobs – you do the best job you can and you make the moves that are right, but you still need your players to execute and your coaches to coach, and all of those things need to work and, if they don't, then you get criticized for it. They should be better. They solved their biggest issue at quarterback. If you have a QB, then you have a chance. That's all you can ask for. If Russell plays the way that Russell can, then they'll have a good season. If he doesn't, they won't."