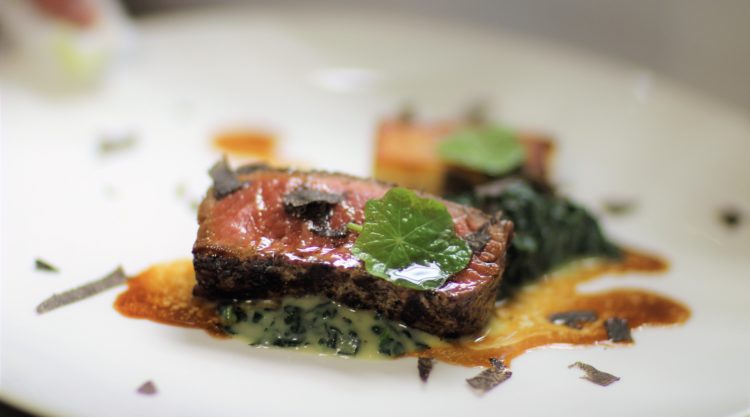 Dining
Fruition
"I threw a good party back in college because I enjoyed seeing people having a good time. I've always been about hospitality and taking care of people."
Just outside of Cherry Creek at 6th Avenue and N. Marion Street, the party is still going on at Alex Seidel's signature restaurant, Fruition. For 13 years, the nationally renowned James Beard award-winning chef has been plating critically acclaimed dishes for neighborhood locals and discerning out-of-town diners alike with one simple concept in mind – comfort. "I wanted there to be approachable food at Fruition," he begins. "There needed to be a reminder of what people knew and understood, so we opened with Chicken Noodle Soup and Pasta Carbonara. We focused on where the chicken came from and the technique put into the soup that made it the best possible. The pasta was home-made, technically driven but comforting in the same way."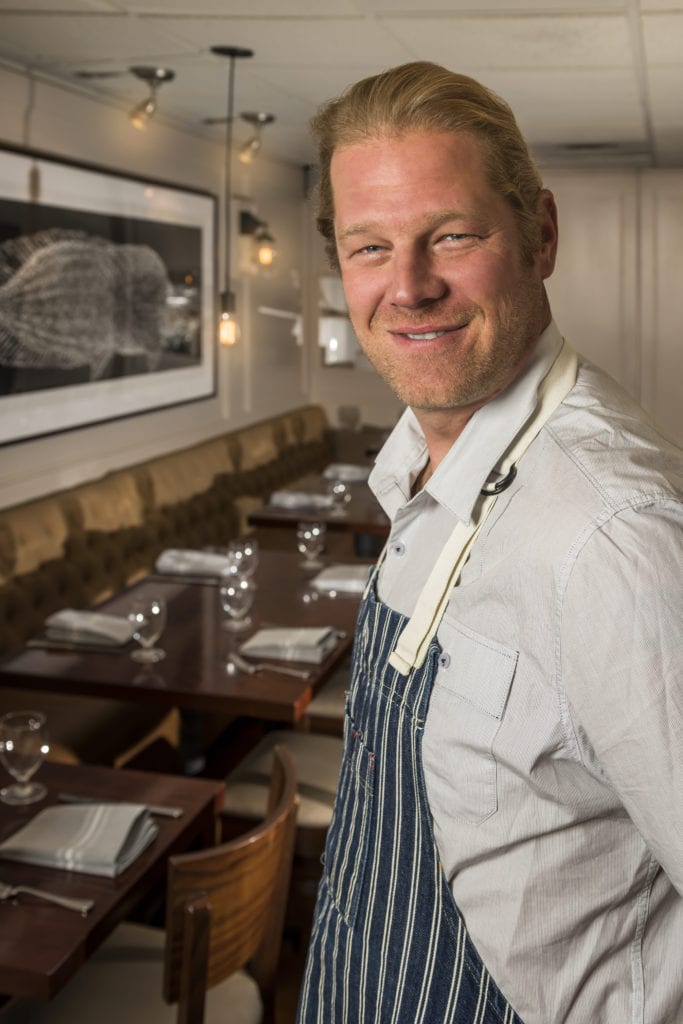 Seidel wanted to open Fruition by paying respect to the ingredients and where they came from, however, when the Wisconsin native settled into Denver by way of California, there were some missing elements that needed tending to. "When I lived in California, I went to a farmers' market almost every night of the week, and when I moved to Colorado it was tough to have that connection." So, he created ways to bring in fresh ingredients, pushed his purveyors and then established the ultimate source in Larkspur – Fruition Farms Creamery.
It was Alex's wife, Melissa, who came up with the name "Fruition."
Seidel explains, "The name comes from all the hard work that was being sunk into a small, little, tiny place where it didn't matter if there were bars on the windows or three different types of plaster that were in the dining room when we opened. It's about the people inside. I wanted to share and educate what it takes to raise good food and the differences in flavor. It goes back to quality. I never wanted to be pretentious. I want people to come in shorts and flip flops if they'd like."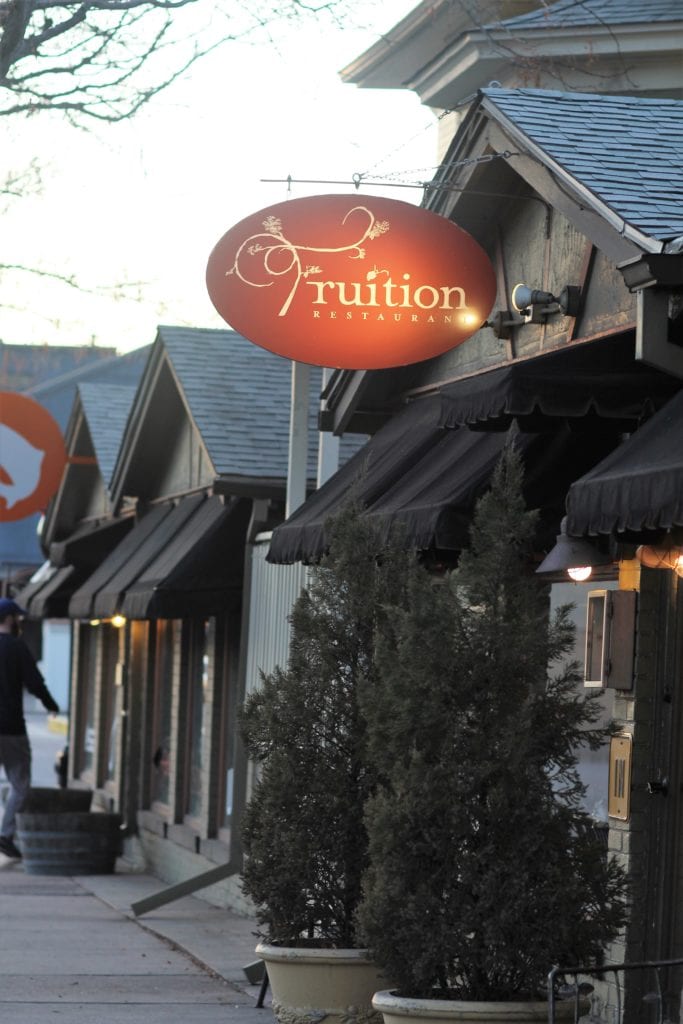 When he started, Seidel spent 90 hours a week in Fruition's kitchen and it was all about the ingredients and a plate of food. Present day sees him focusing more on giving back to the community and ping ponging between Fruition and his other two restaurants, Mercantile Dining & Provision and Chook. Fortunately, Alex has Executive Chef Jon Lavelle on board, who ensures that Fruition remains one of the finest dining destinations in the state.
"Jon is a rising star. He's quiet. He's focused. What I love about him is that he doesn't have a typical chef's ego. He's in here early on his own working on dishes, and it's been a while since I've seen that kind of enthusiasm. I've always stayed connected to the kitchen here, but I also want to create opportunities for young chefs to grow and be creative."
On Chef Lavelle's watch, three dishes that have been on the Fruition menu since day one require his special attention. The aforementioned Carbonara includes pork belly, a six-minute egg, cavatelli and cacio pecora (cheese from Fruition Farms). The second stalwart is the Oysters Rockefeller which are potato-wrapped with bacon, spinach, parmesan and leek. Finally, the Lemon Meringue Pie boasting a graham cracker crust and blueberry is everyone's favorite dessert. While these items are the founding fathers on the menu, the masterpieces at your culinary disposal are endless and it's just one facet of what continues to put a smile on Seidel's face.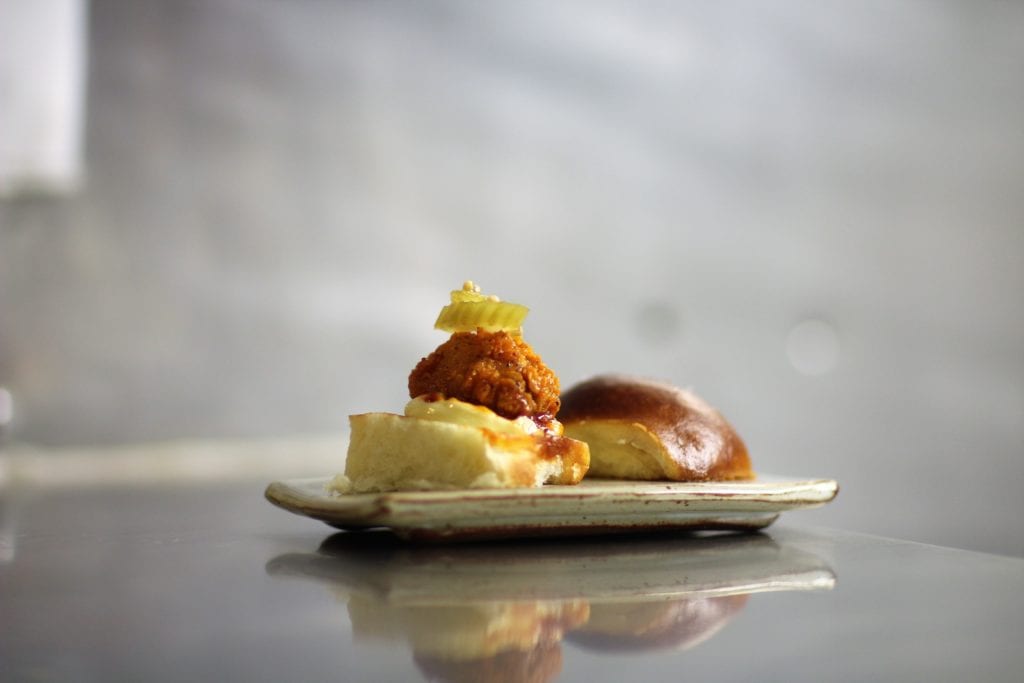 "I wouldn't be here at 9 am on a Friday morning after being in business since 2007 if it wasn't a special place to continue to come to."
And, with that, the man who knows how to throw a party reviews the upcoming night's list of guests. Another full house.
Siedel's family of restaurants, including Fruition, are all accommodating takeout dining during the COVID-19 outbreak. Support his local eateries via @fruitionrestaurant, @chookchicken and @mercantiledenver.