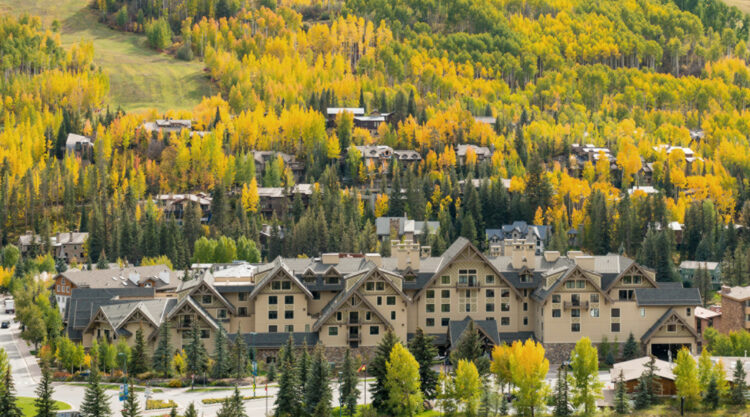 Travel
Four Seasons Resort Vail
While most associate Vail with winter skiing, locals know that the real mountain town magic happens in the summer and early fall. With calm mornings, warm afternoons and cool evenings, Vail is the perfect escape this time of year. And if you're lucky enough to find yourself at the picturesque Four Seasons Resort, well then, you're lucky enough.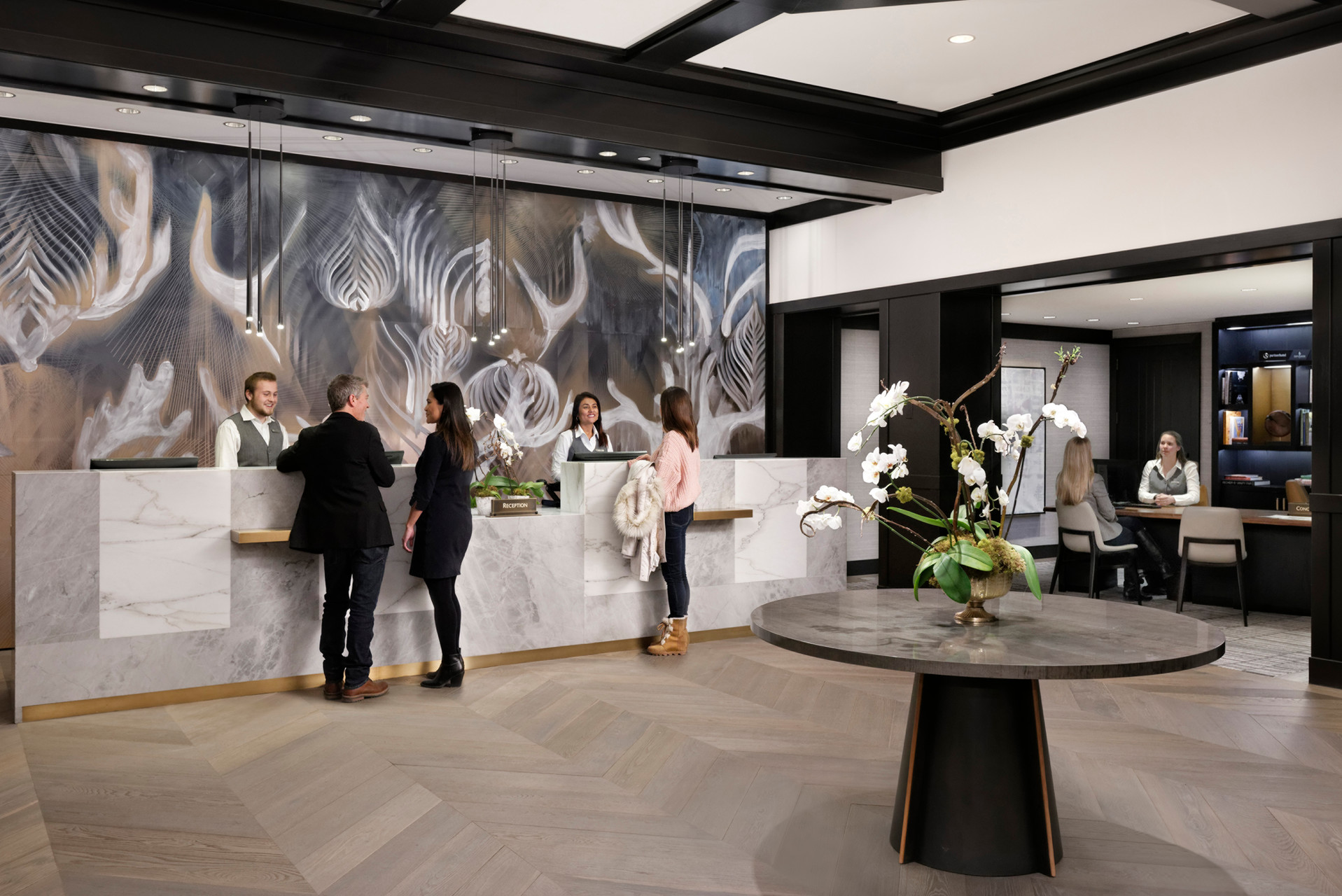 Accommodations
An idyllic alpine lodge with peaked roofs, wooden beams and stone exteriors, Four Seasons Vail is perhaps the town's toniest respite. Natural hickory wood accents and limestone on the interior connect seamlessly to the great outdoors with large windows, balconies, terraces and a year-round outdoor pool with two whirlpools. The resort's 121 suites and guest rooms are all beautifully appointed and equipped with the trappings one would expect of a modern luxury hotel – including gas burning stone fireplaces, incredibly comfortable beds, and the finest linens. What's more, the expansive rooms are the largest in the entire Vail Valley.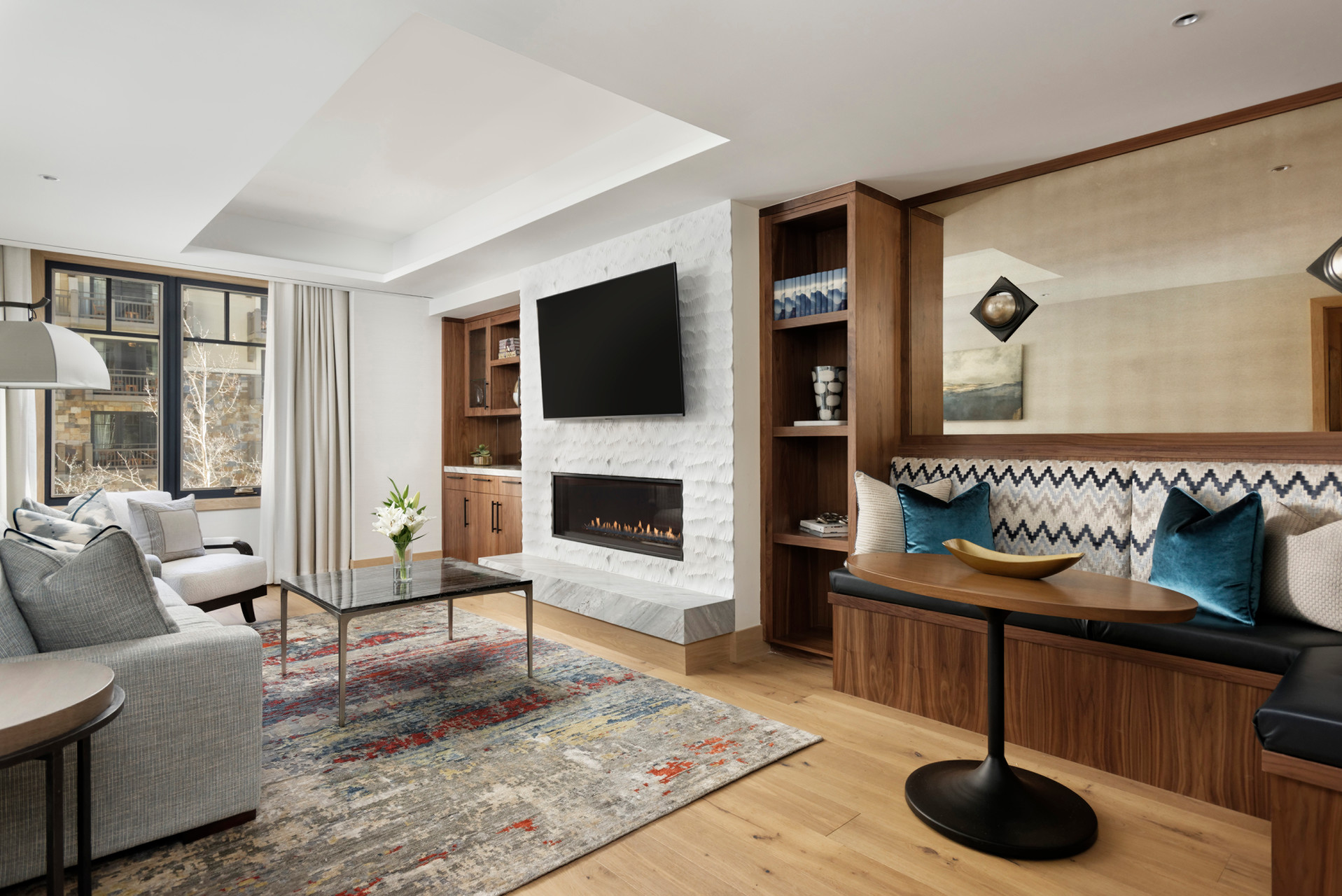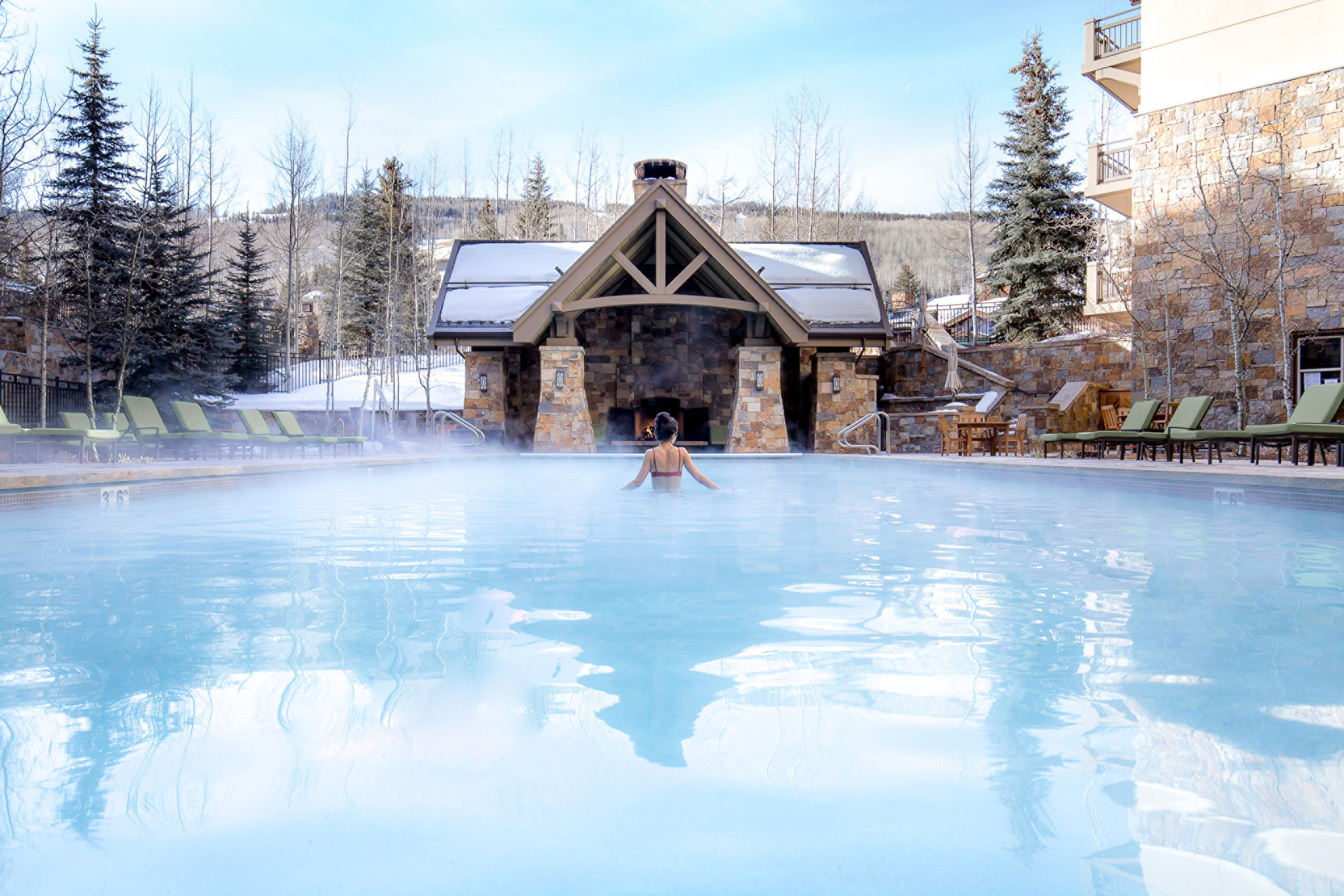 Dining
Naturally, dining at the resort is an experience in and of itself. Flame, the hotel's signature restaurant, is impeccable. Easily one of the valley's best eateries, the contemporary steakhouse offers self-described "fun dining" as opposed to fine dining. Locally sourced and seasonally inspired dishes include indulgent sides and carved steaks to provide guests with a truly unique and interactive experience one can't get just anywhere. Case in point? Flame's artisanal, house made bread service is offered with a 7X Ranch Wagyu Beef Fat "Candle." Developed by executive chef Simon Purvis, the candles are made from the fat trimmings of excess Wagyu beef offered throughout the menu. Lit by a torch—and just one of the table-side presentation options on the menu–the beef fat liquefies, blending with rosemary and other spices on the plate, becoming a clever alternative to butter or oil for dipping.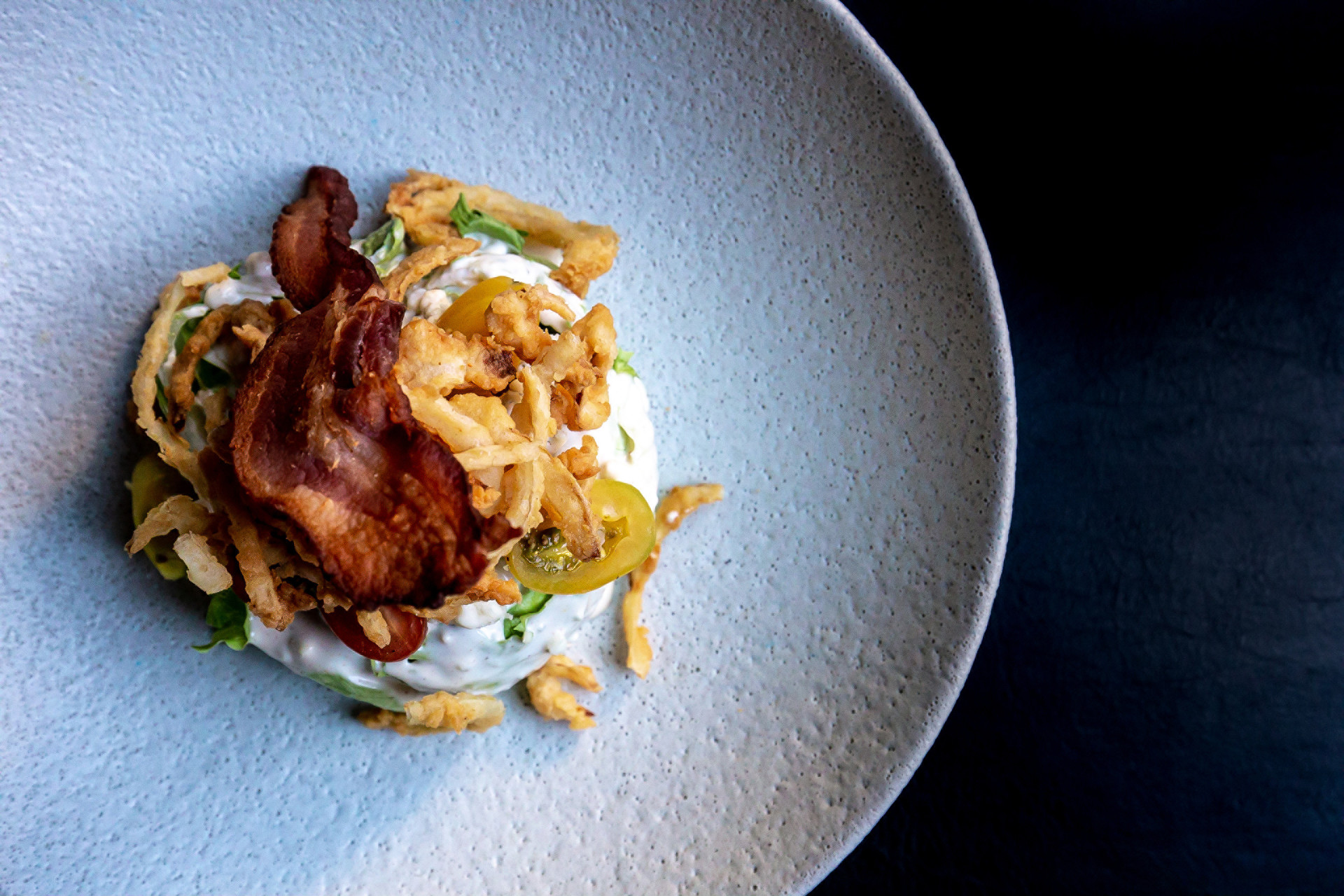 Other options for interaction include the chilled shellfish tower and the 30oz Wagyu Tomahawk steak, one of the signature dishes at Flame. This substantial steak is delivered tableside and sliced to share, adding an element of entertainment to your meal.
If you're anything like us, though, your meal is made by the sides. In this case, Flame certainly doesn't disappoint. Enhancements like habanero bacon-wrapped scallops and pan-seared foie gras and sides like Maine lobster whipped potatoes and duck confit fingerling potatoes take an already impressive experience over the top.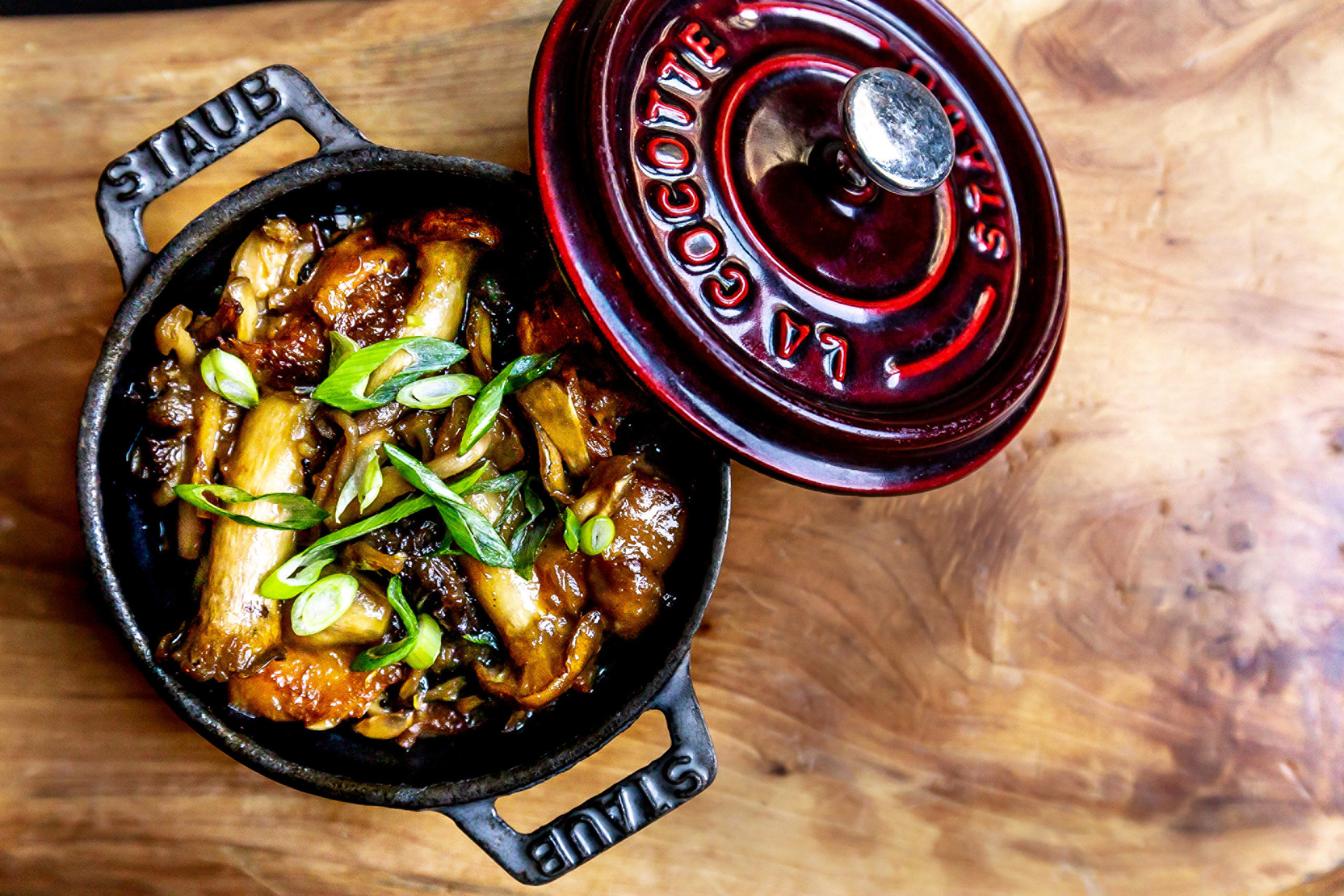 For a night cap (or any other time of day, for that matter), the newly-renovated Remedy Bar cures what ails. Signature cocktails like the French Press Sangria and Purple Majesty (Butterfly Pea Infused Vodka, Aquavit, Lavender Bitters and Lime Juice) are both inventive and appetizing. If you prefer something alcohol-free, the bar's "zero-proof" menu offers several tasty options. We like the Cool as a Cucumber – cucumber juice, basil, lime and soda. Remedy is also ideal for less formal dining, with flavorful, casual dishes like a Cibatta Grilled Cheese, Grass Fed Bolognese Fettucine, and Tamari Brushed Salmon Bowl.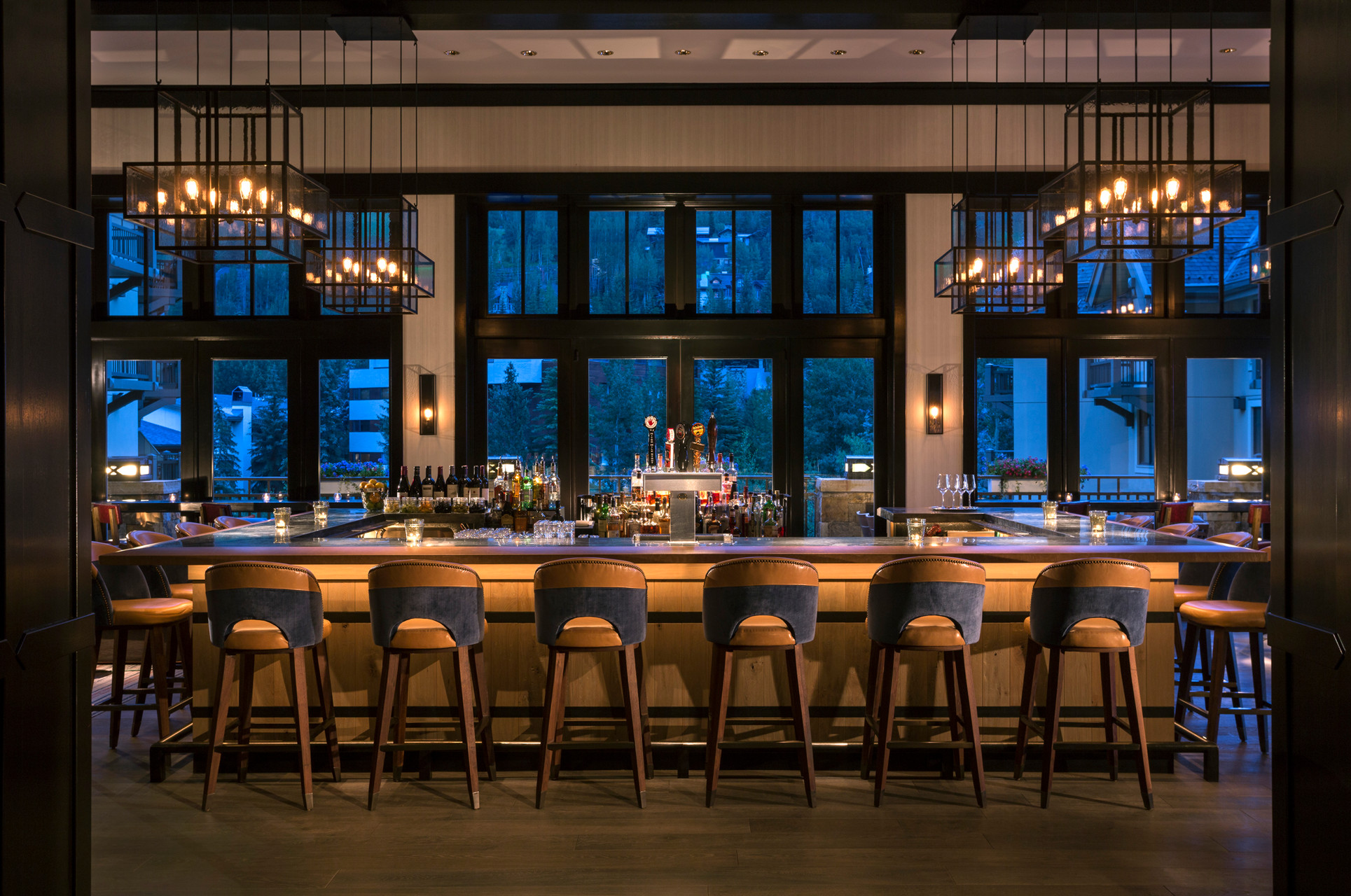 Spa
The resort's spa – at over 14,000 square feet – is arguably its most enviable attraction. With a private couple's suite, relaxation garden, slumber room, coed lounge, salon, posh locker rooms, sauna and steam rooms, a whirlpool and cold plunge pool, it's certainly easy to spend an entire afternoon relaxing and rejuvenating in the spa's comfortable confines. The perfect blend of luxury and mountain authenticity, the Spa at Four Seasons Vail boasts rich textures, natural elements, and lavish finishes that all lend to its ambiance.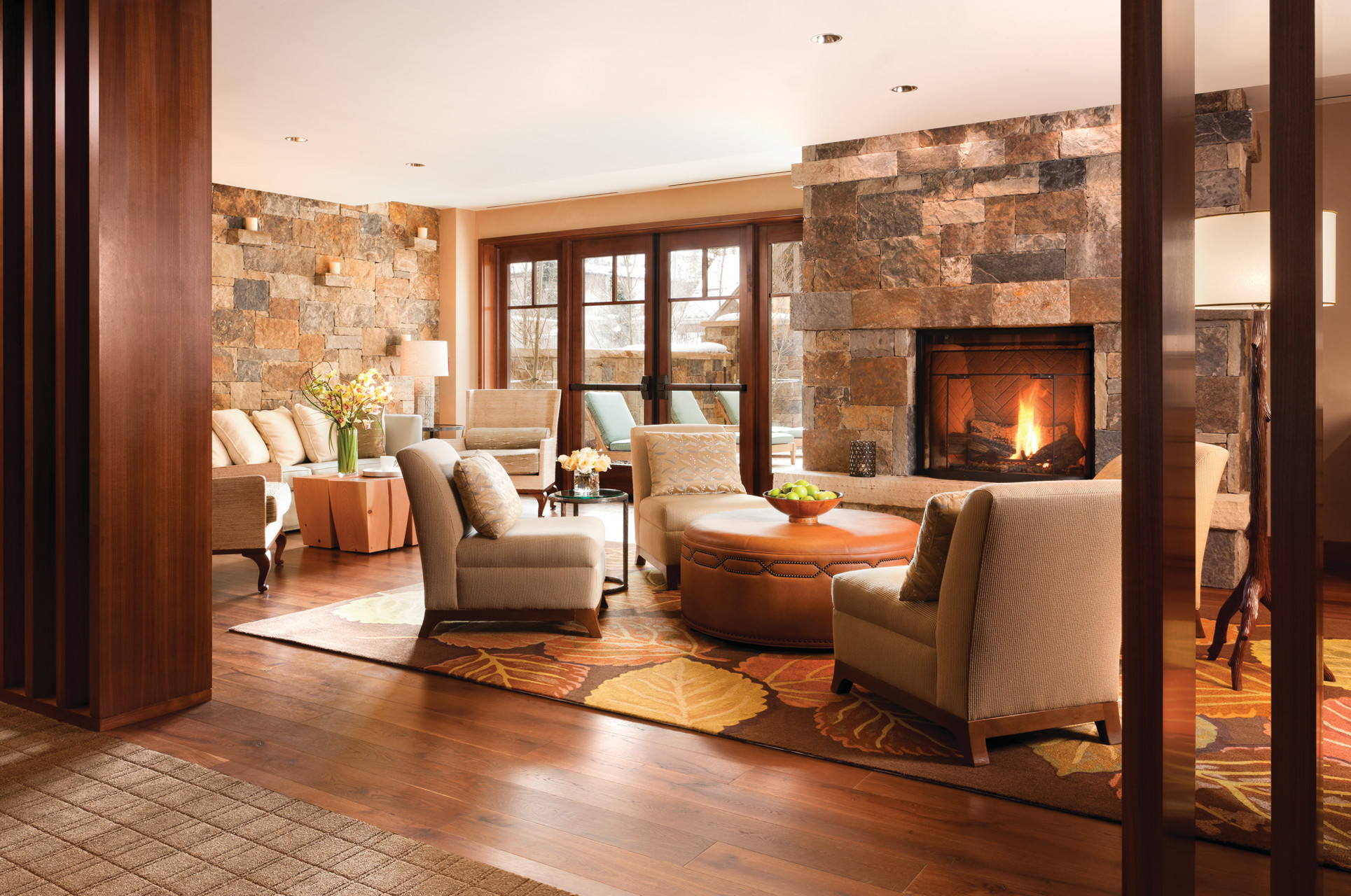 Treatment options are plentiful, with a spa menu that includes salon and nail services, body scrubs, skincare and massages. Many are aptly themed to the property's surroundings, with treatments like a High-Altitude Adjustment Massage and S'More Indulgence Facial (including a marshmallow whip hydrating mask) adorning the menu. For the ultimate indulgence, opt for one of the spa's four Signature Rituals. We recommend the 100-minute Tranquila Ritual. The three-part therapy, which uses the Latin American inspired, plant-based Sanara treatment line, is intended to encourage healing of the mind, body and soul. The experience begins with Sanara's (which translates to "you will heal" in Spanish) Yerba Mate Bath Soak for a luxurious and therapeutic bubble bath, accompanied by a glass of champagne. Following the bath, a full-body exfoliation treatment using Bamboo Fiber & Mango Seed Body Polish with healing botanicals of Mango Butter, Cupuaçu and Chilean Rosehip Seed Oil leaves the skin invigorated and silky smooth. The Tranquila Ritual finishes with a customized full-body massage. Simply put, it's the best (and most memorable) spa experience we've ever had.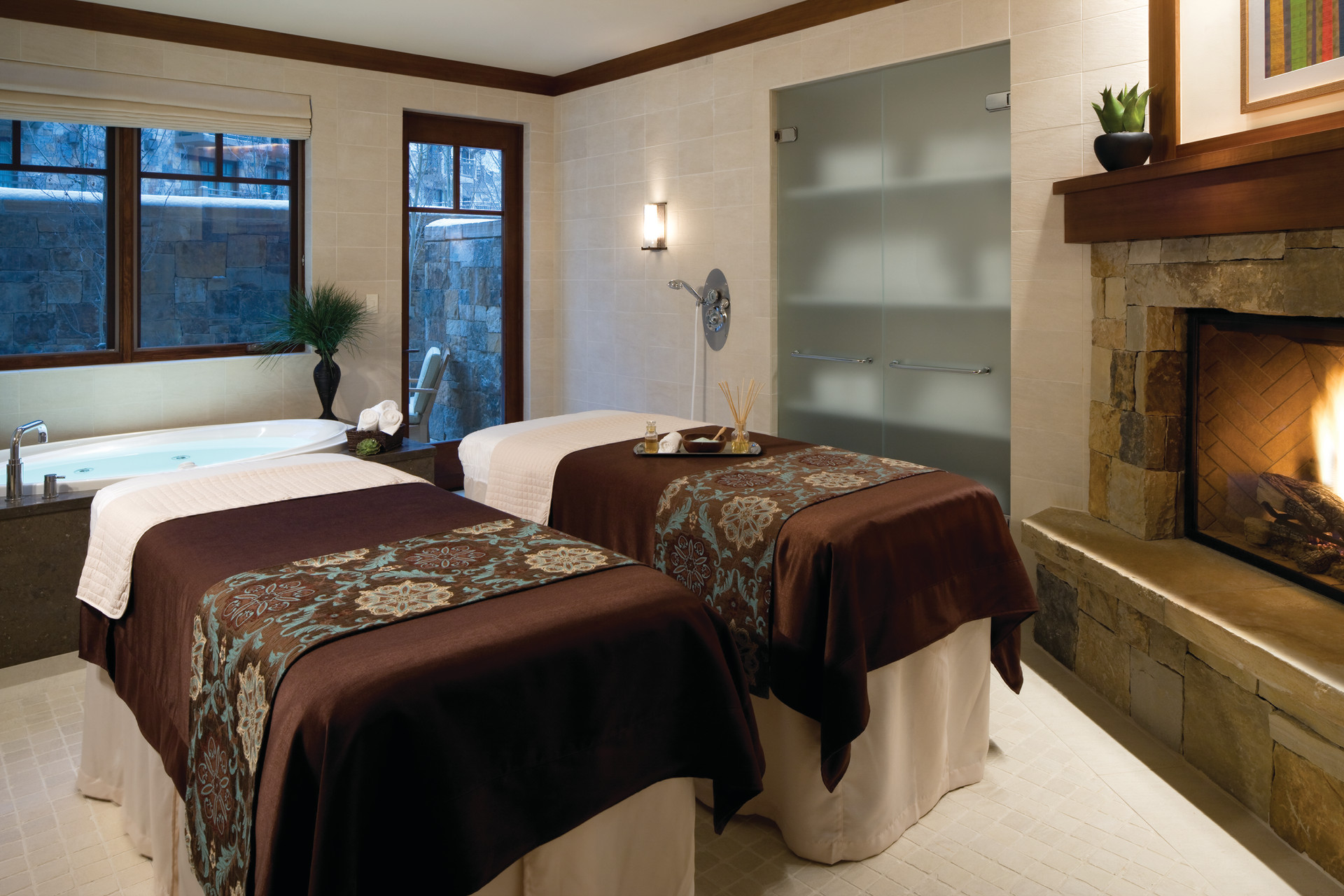 Recreation
Vail is an outdoor enthusiast's playground, with a world of options quite literally at your doorstep. In the summer and early fall, the resort will arrange for a number of activities – ATV exclusions, mountain biking, fly fishing, canoeing, guided hikes, hot air ballooning, whitewater rafting, golf, kayaking and horseback riding among them. For those looking for a truly singular, unique experience, try the resort's leisurely stroll with llamas carrying a gourmet picnic lunch prepared by Four Seasons chefs. In the winter months, the resort offers a Full-service dedicated Ski Concierge located next to Gondola One, at the base of Vail Mountain, with transportation to and from for all guests.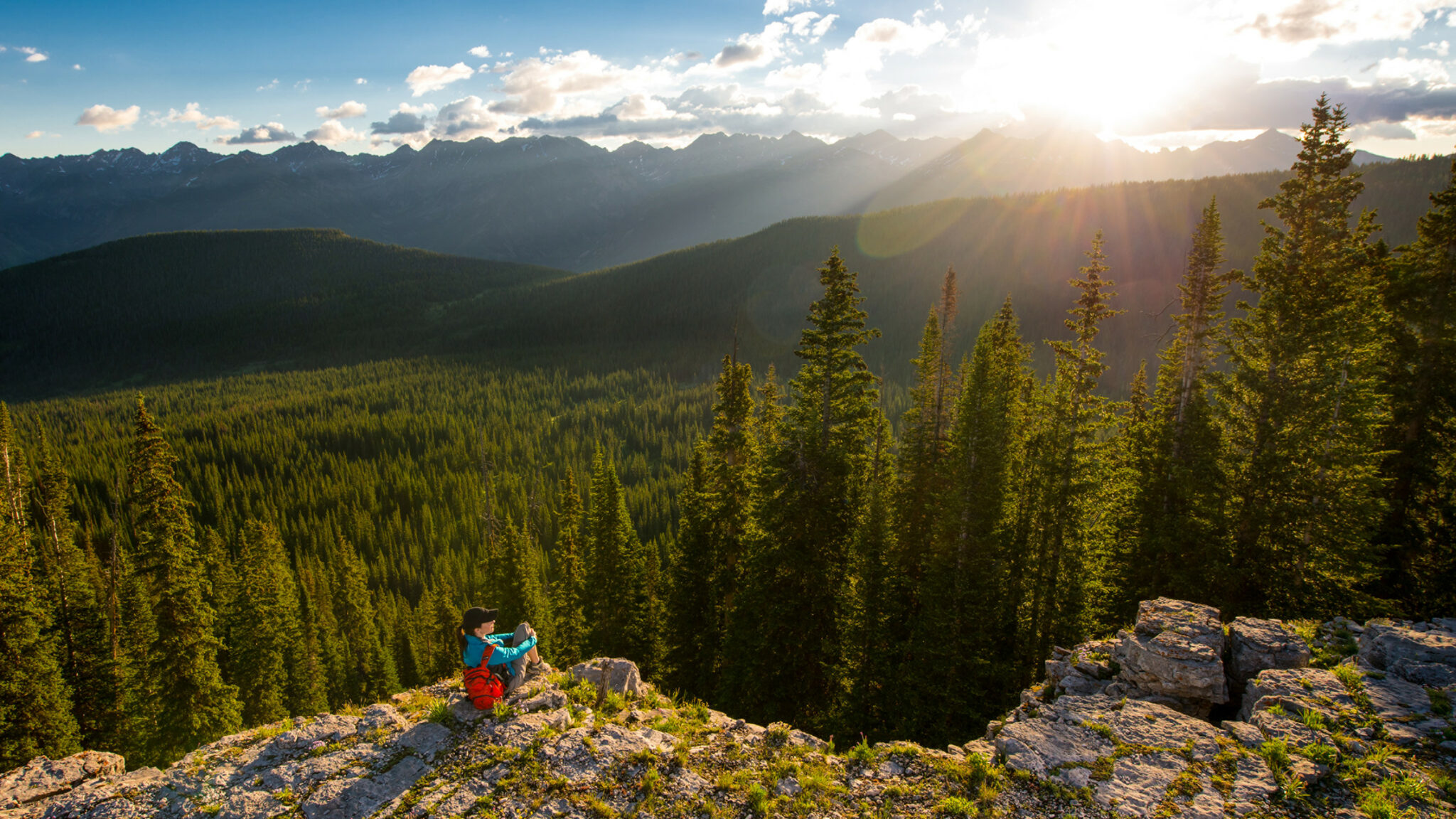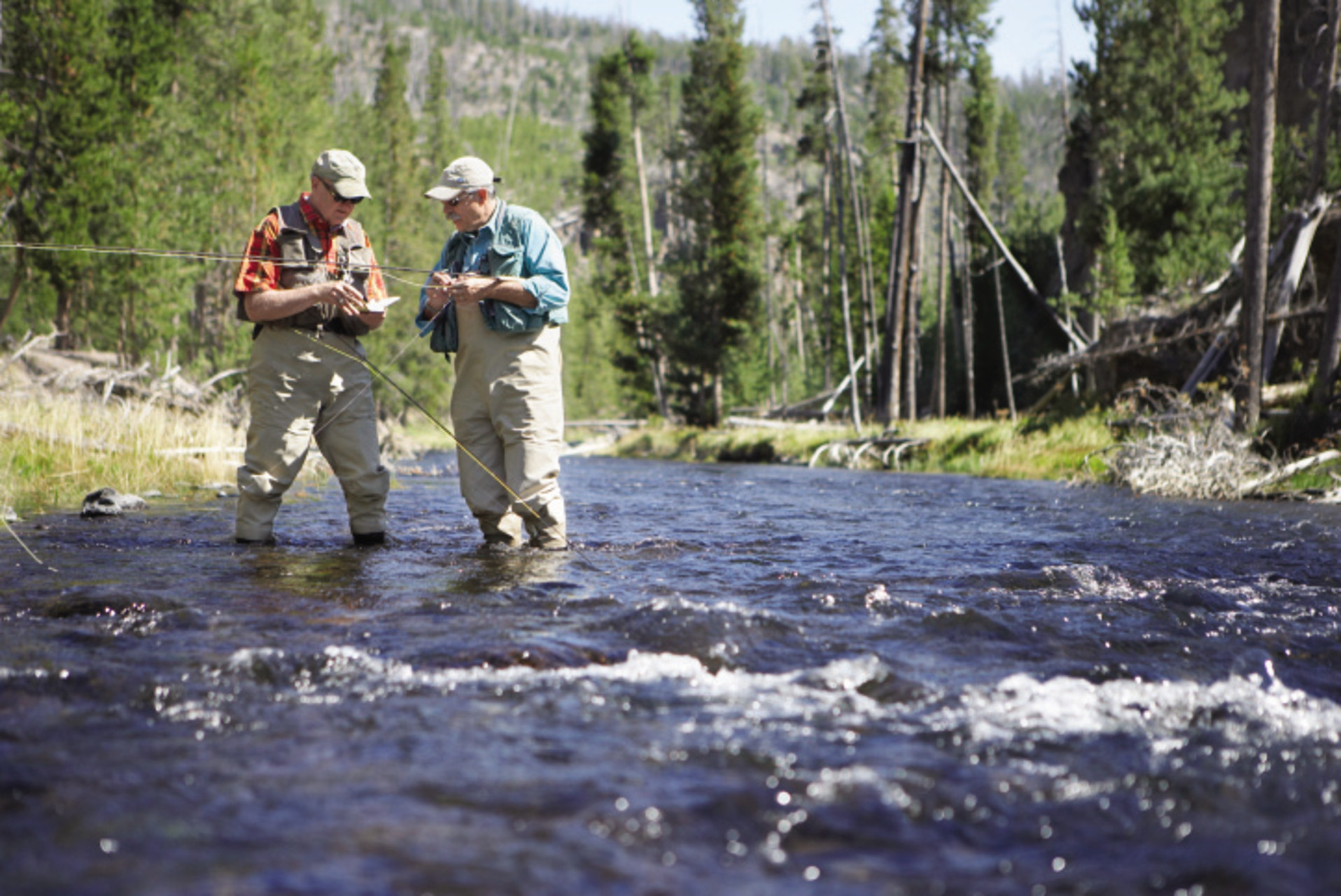 For Little Ones
Even the youngest guests are considered at the resort, making it ideal for families traveling together. Kids For All Seasons offers seasonal programming for children ages 5-12, ranging from story time and creative arts and more. There's also a Young Adults Club featuring a game room, TV lounge and cybercafé. The resort makes every effort to make its young guests feel special, with touches like sleeping tents pitched in the room, kid-friendly welcome amenities, children's size bathrobes and slippers, kid's toiletries, and age-appropriate toys placed in the room. For babies and toddlers, the property offers in-room babyproofing, diapers and wipes, playpens, highchairs and strollers. Children under the age of five also enjoy complimentary dining at both Flame and Remedy Bar.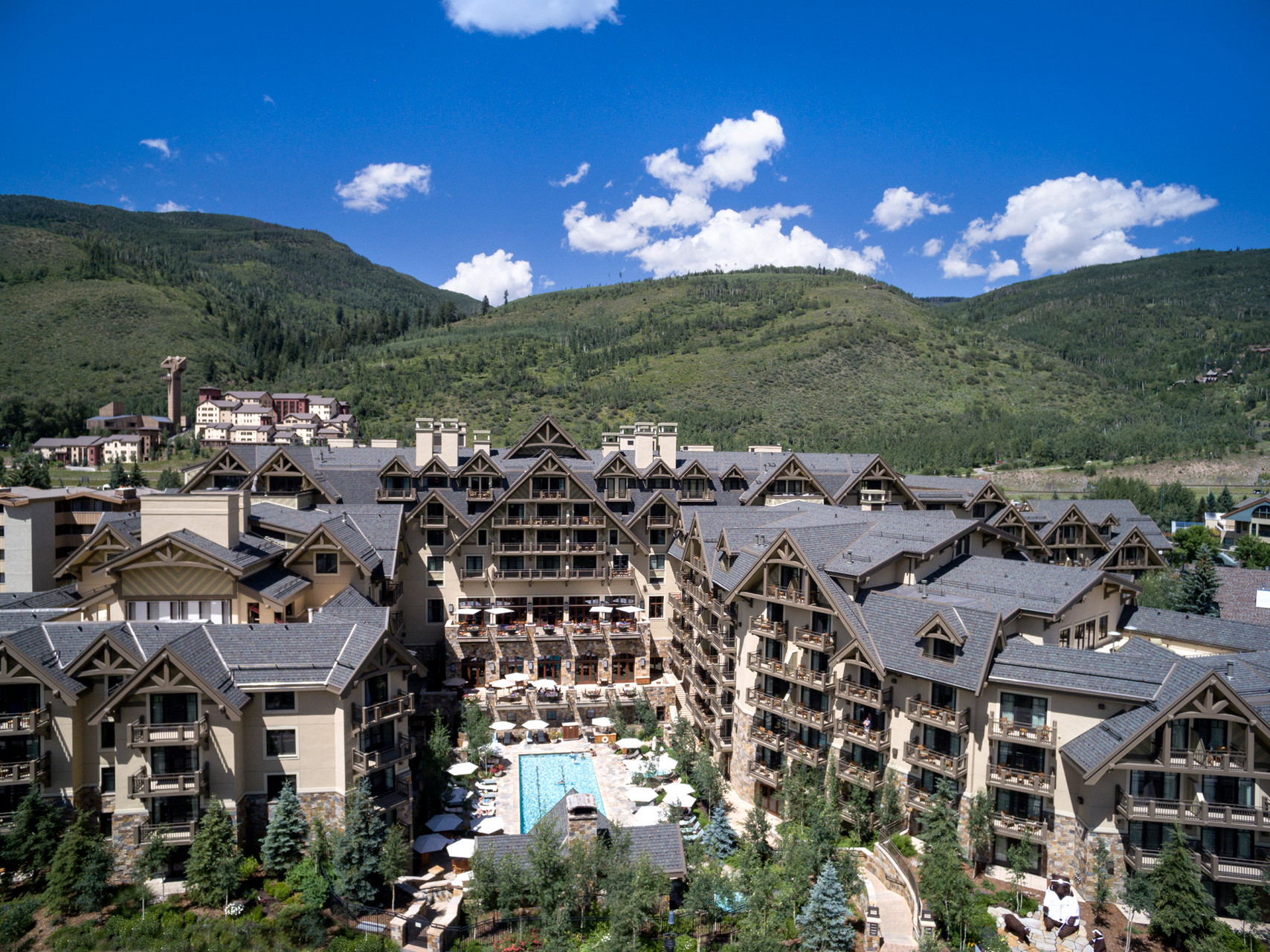 More via fourseasons.com/vail or 970.477.8600