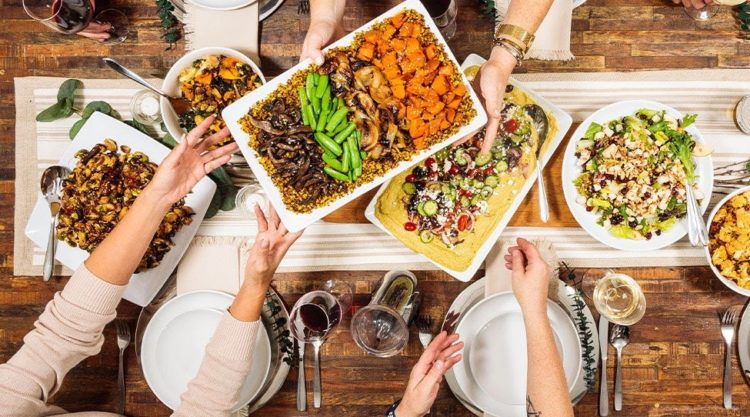 Dining
For the Health of It
By Betsy Marr, with Jennifer Lucas
Dining is one of the most convivial, social, and enjoyable ways to spend time with loved ones. It's also one of the easiest ways to derail your healthy eating habits. But that doesn't have to be the case. Armed with the right knowledge and a little planning, you can enjoy the art of dining out and stay true to your health and wellness goals. We've rounded up our favorite healthy Cherry Creek restaurants, the best menu options in the neighborhood and even consulted with a health coach to take the guesswork out of dining.
9 Healthy Meals Your Can Order in Cherry Creek
We've done the research, and these meals really are both healthy and delicious. Try our picks for Cherry Creek's best nutritious dishes.
1.  Hapa: Colorado Hamachi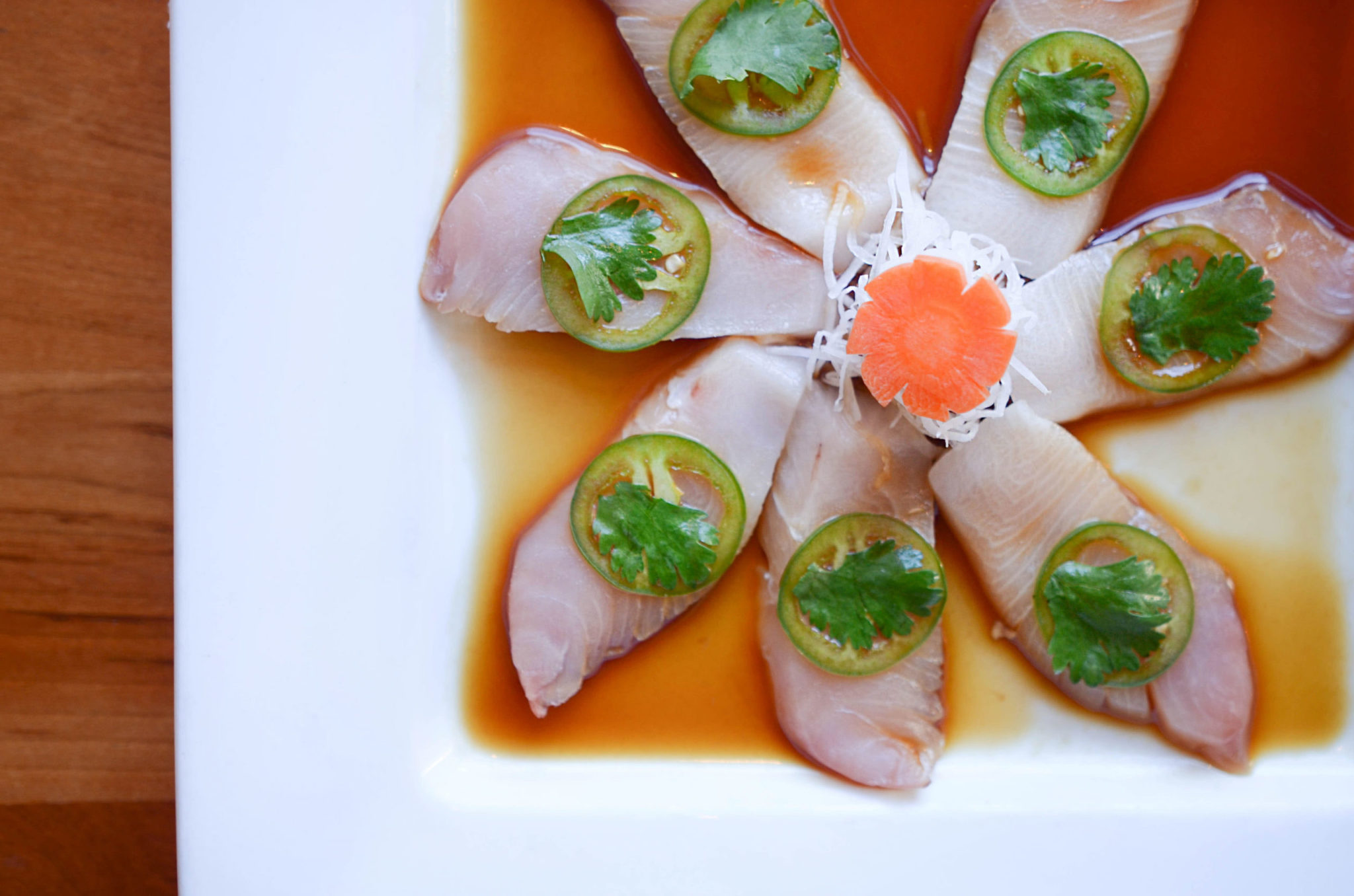 There are few things lighter and more refreshing than sashimi, and Hapa's beloved appetizer dish does the art form proud. The fresh jalapeños, yuzu soy and cilantro make it over-the-top flavorful. Easily a favorite.
3030 East 2nd Avenue / hapasushi.com
2. Cucina Colore: Mista Salad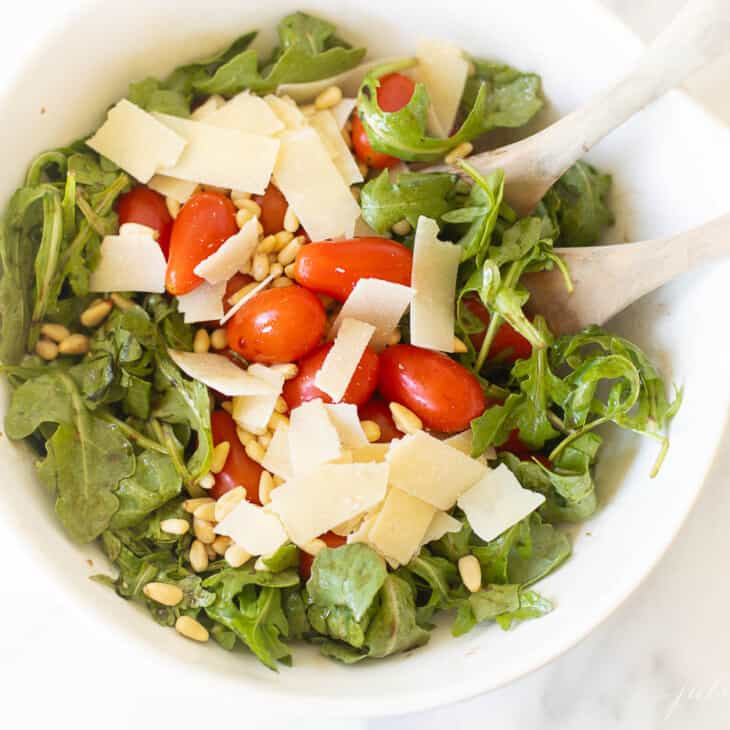 The combination of fresh vegetables, a hint of red onion and the restaurant's legendary red wine vinaigrette make this salad a winner every single time. Add a protein to make it heartier. We love the grilled chicken.
3041 East 3rd Avenue / cucinacolore.com
3. Narrative: Beet Salad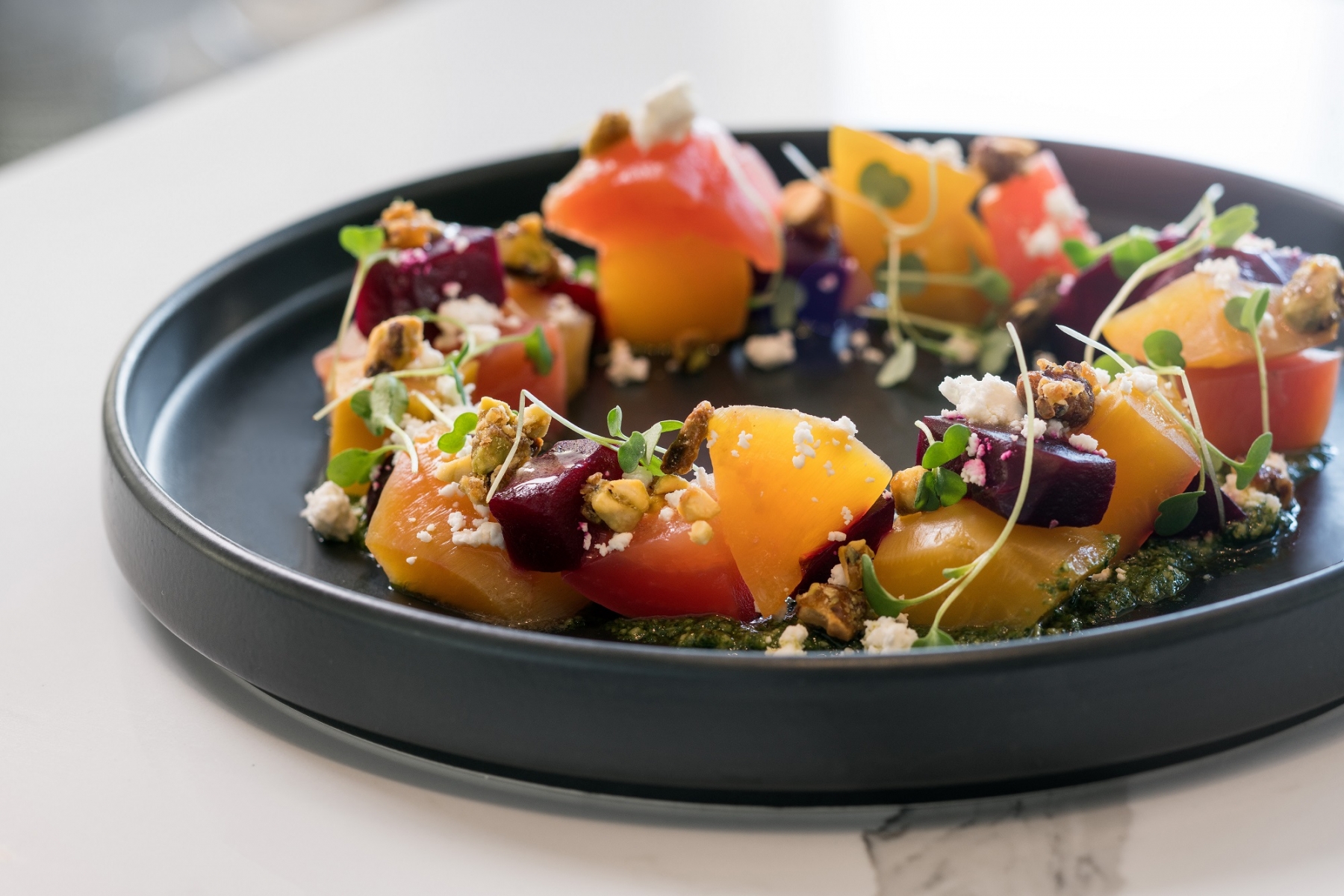 Narrative's Beet Salad is a work of art. As beautiful as it is tasty, this healthy option is always a hit. With golden and red beets, the fresh, organic, locally-sourced dish is exploding with flavor.
222 Milwaukee Street (in The Jacquard) narrativecherrycreek.com
4. Hillstone: Kale Salad + Protein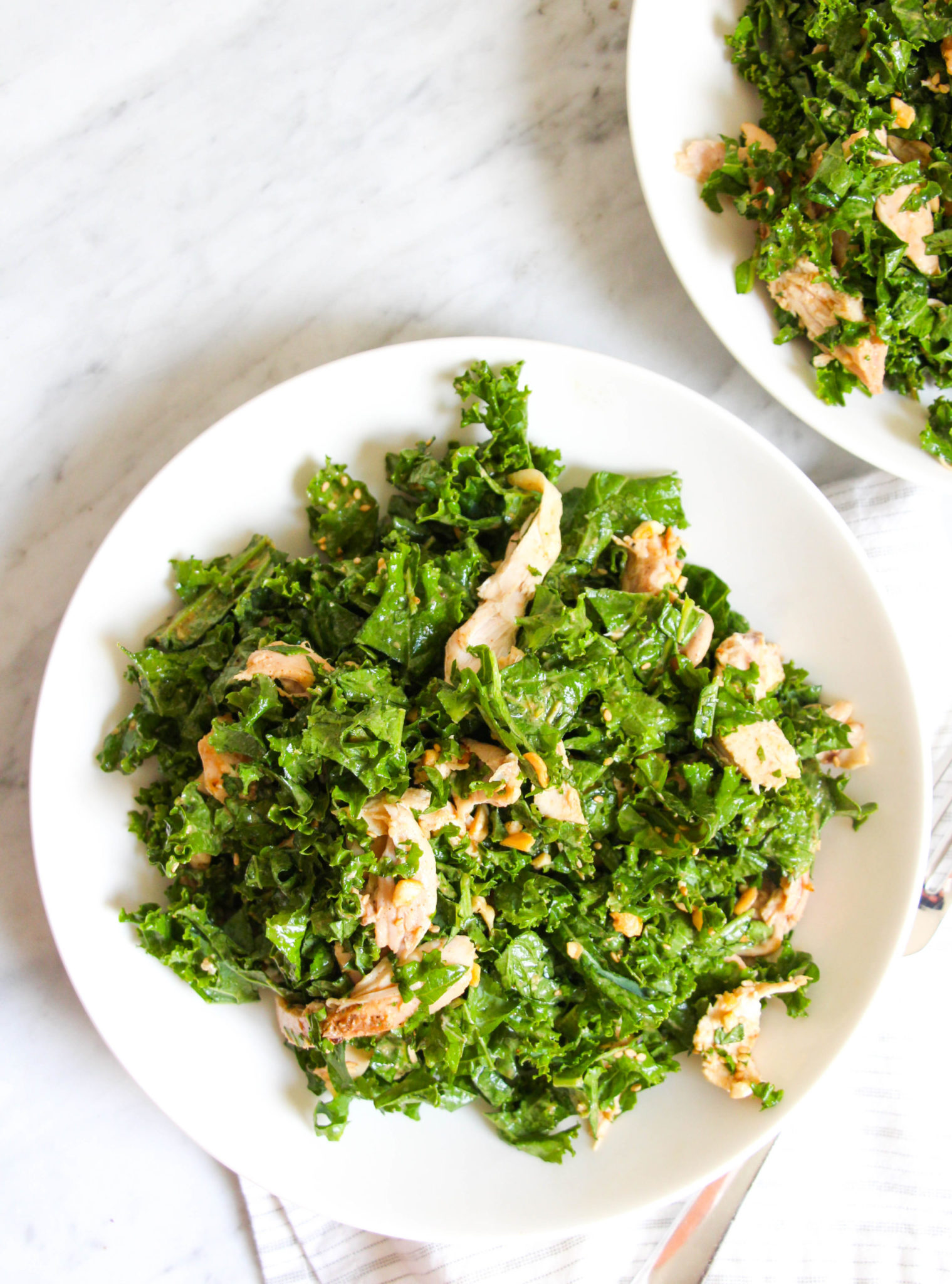 Hillstone's Kale Salad is a fan favorite, and with good cause. Cashews, sesame miso vinaigrette and fresh mint have this dish exploding with flavor. There's a side salad option, which we love paired with grilled chicken, or the heartier entrée salad that comes with Hiramasa Sashimi. Either way, you're winning.
303 Josephine Street hillstonerestaurant.com
5. Le Bilboquet: La Salade Niçoise au Thon Poêlé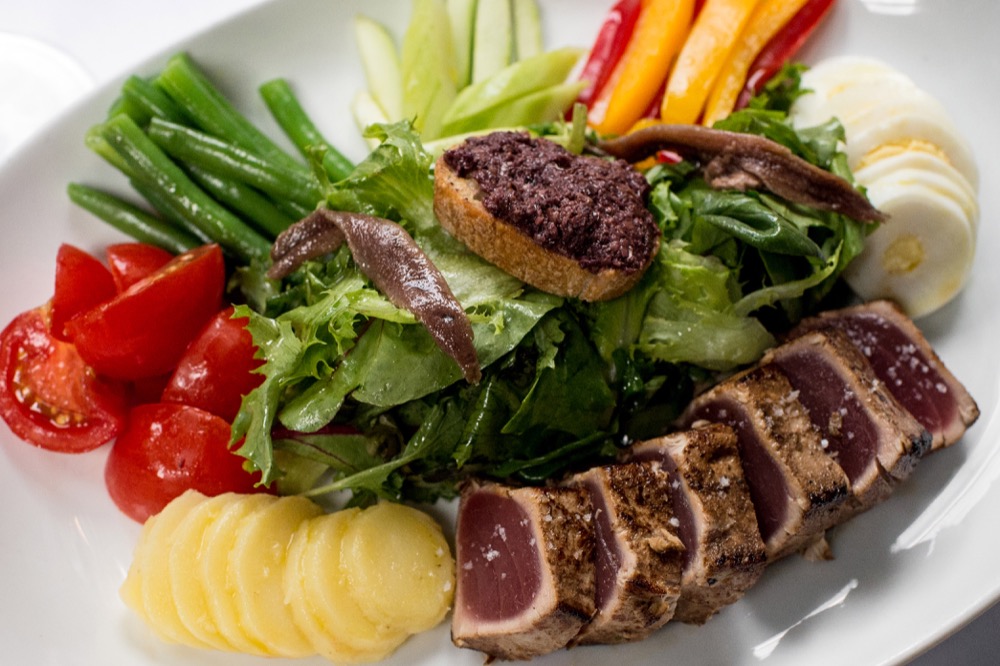 Known for its decadent dishes, one might assume that staying healthy at a French restaurant such as Le Bilboquet would be a tall order. But that's simply not the case. This Cherry Creek favorite has several incredible healthy options and our pick is the Niçoise Salad. Paired with seared tuna, this twist on the classic French dish lives up to the hype.
299 St. Paul Street lebilboquetdenver.com
6. Toro Latin Kitchen + Lounge: Amarillo Ceviche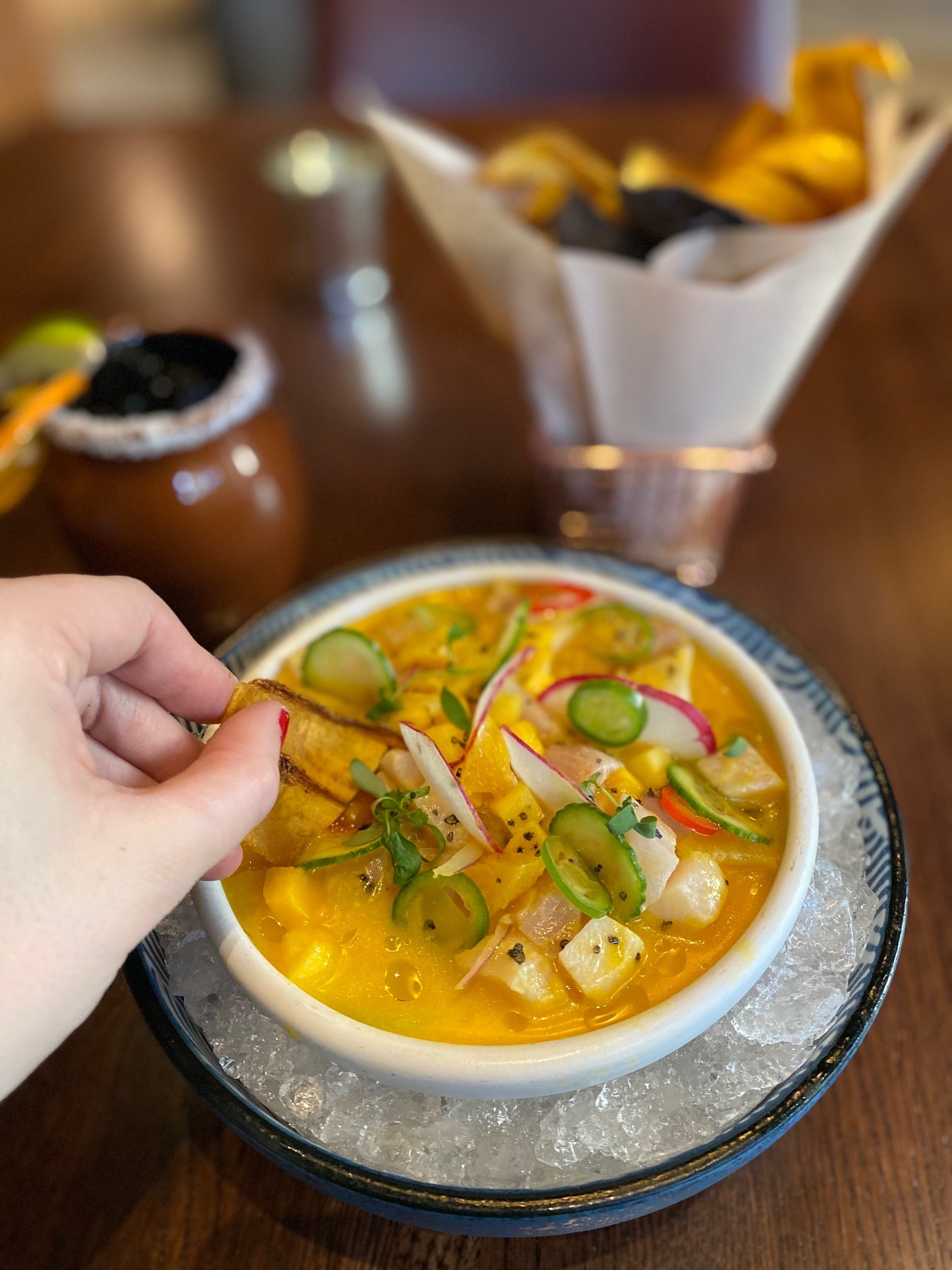 This Richard Sandoval restaurant is known for its perfect mix of Pan-Latin cuisine with South American, Japanese, and Chinese influences. With a dedicated ceviche bar, it's no wonder that the Amarillo Ceviche is perhaps our favorite item on the menu. Fresh Hamachi, Aji, cucumber and mango are marinated in lime juice for an unbelievable explosion of flavor.
150 Clayton Lane (in the JW Marriott) / torodenver.com
7. Piatti: Pan Roasted Salmon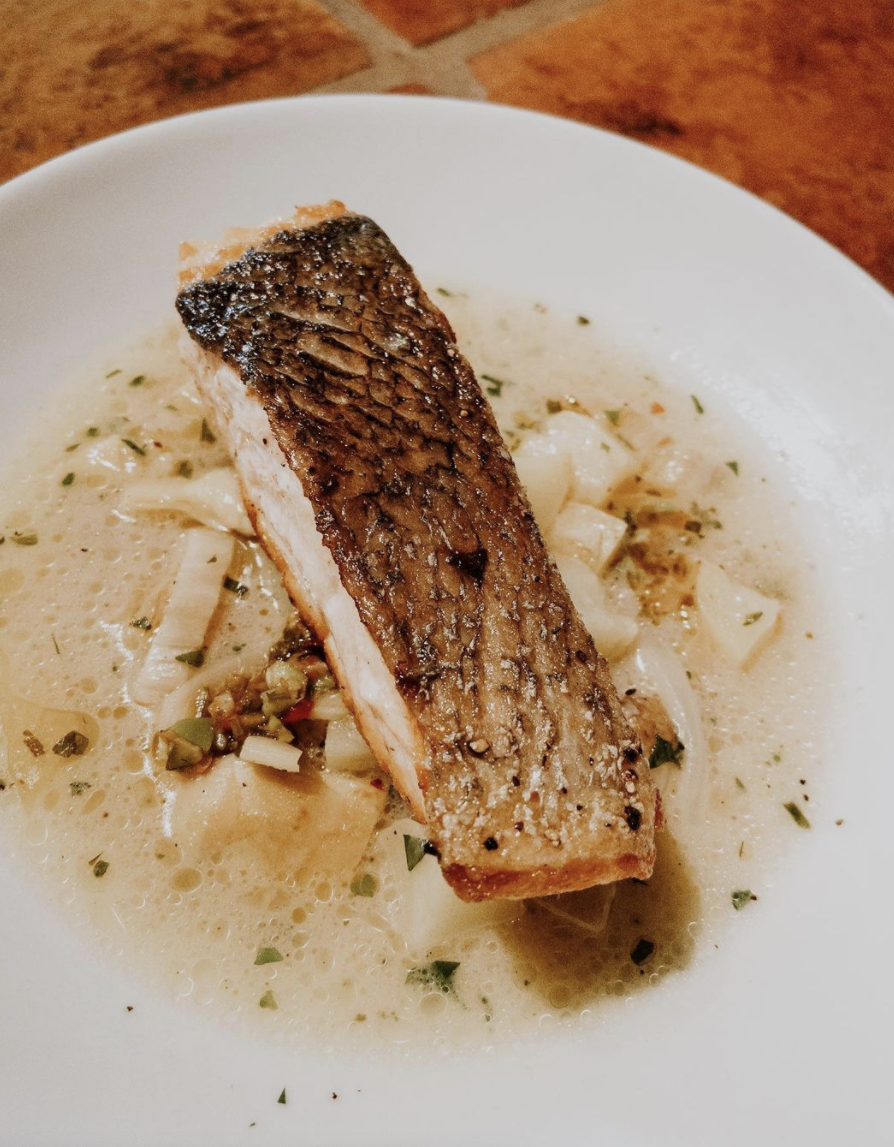 We love Piatti for its decadent, traditional Italian dishes, but those are not the only delicious choices at this longtime Cherry Creek staple. Try the Pan Roasted Salmon. With artichokes, roasted fennel, and Calabrian chili, you'll be glad you did.
190 St. Paul Street denver.piatti.com
8. Little Ollie's: Bamboo Steamed Veggies + Garlic Sauce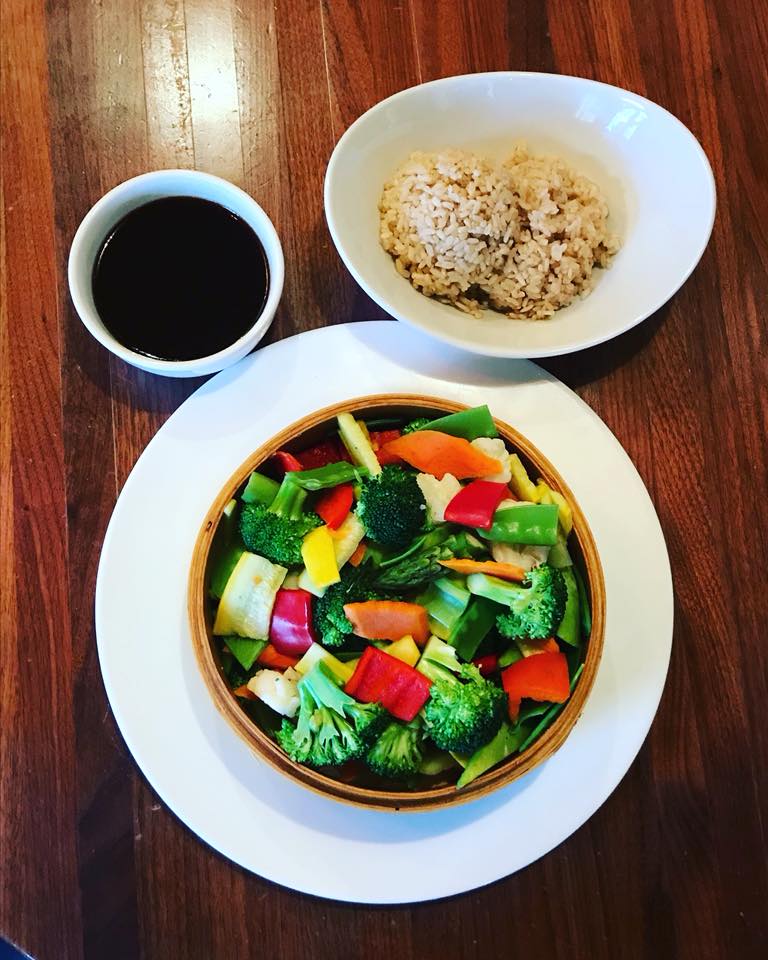 Asian restaurants can be a double-edged sword. They're one of the easiest places to find healthy options, but they're also one of the easiest for consuming hidden calories and sugar in their plentiful, flavorful sauces. At Little Ollie's, the Bamboo Steamed Veggies with Garlic Sauce are always a safe, and delicious, bet.
2360 East 3rd Avenue littleollies.com
9. Local Jones: Beet Hummus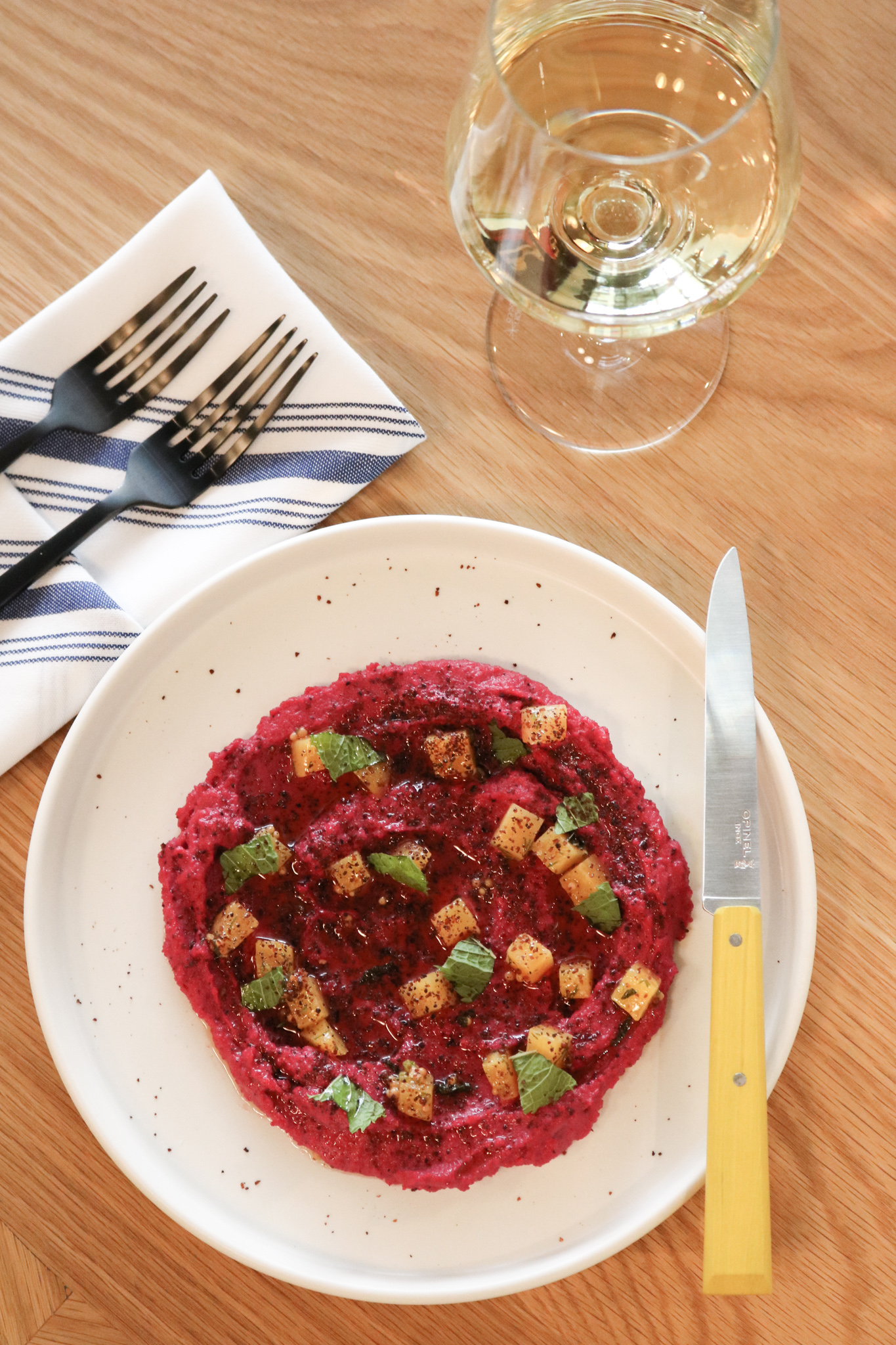 The Halcyon's newest restaurant is a perfect option for health-conscious eaters, as it focuses on fresh, local ingredients and inventive spins on old classics. We love the Beet Hummus – replete with crudité and house made flat bread.
249 Columbine Street (in The Halcyon) / localjones.com
A Health Coach Weighs In
Keeping our wellness in check while dining out can be challenging. We consulted with certified health coach Jennifer Lucas to find out how she stays true to her eating plans when she's enjoying a local restaurant. These simple tips can make all the difference in your health, and don't require you giving up dining out.
SPEAK UP
Ask your server about the quality of the meat and seafood. Is it organic, grass-fed, wild, and pasture raised? If they don't know then kindly acknowledge that the answer is no. Restaurants want you to know the money and effort they put in and there is a big difference between proteins raised naturally and those that are subjected to hormones and toxic chemicals.
KEEP SUSHI SIMPLE
Most importantly, skip all the bells and whistles. Clean simple sushi and sashimi can be healthy. Due to possible exposure to heavy metals, limit to once every other week. That said, if you aren't eating rice on the regular, I think you should enjoy your rolls with white rice. Brown rice overtakes the taste. You deserve to live your life. Ease up on the soy sauce. It's bloating and inorganic soy is toxic to your hormones. Learn to savor the taste of the fish.
FOOD COMBINATIONS ARE KEY
Carbohydrates are not the enemy they've been made out to be, but avoid eating them alone. Always add protein and fat, even when snacking. Ideally, your meals should consist of a carbohydrate, fat, fiber and protein.
PORTION CONTROL
Nine times out of ten, restaurant portions are too big. Consider sharing your meal, or if that is not possible, ask for a to-go box and put half the meal to the side right away. You'll be surprised how satisfied you are with half the food you ordered.
EAT YOUR WATER
Optimal digestion is key to a strong immune system, weight loss and clear skin. Hydration makes this possible so eating water rich foods like bell peppers, cucumber, lettuce and strawberries keep your digestive tract flowing.
FAT DOESN'T MAKE YOU FAT. SUGAR DOES.
Some people believe that the source of the sugar doesn't matter because our bodies break it down into glucose either way, while others believe that naturally occurring sugar is okay in low quantities. I think it's all bio-individual and glucose monitoring is a great way to measure your personal resistance levels! Glucose testing can be done easily from home, and inexpensive monitors are available on Amazon. I'm of the belief that the more natural and organic forms of sugar the better and that we should avoid all processed food and artificial sweeteners.
SLOW DOWN
Experts say you should chew your food 20 times before swallowing. Digestion starts with the enzymes in your saliva, and proper digestion is key to a healthy gut.
LAY OFF THE LIQUOR
Truth be told, no amount of alcohol is healthy for you. Old studies have been debunked. Avoiding it all together is ideal, but I know that's unrealistic for a lot of people. Therefore, be mindful of when and where you are drinking. Challenge yourself to abstain more than you normally do and take note of how you feel. The sober curious movement has given rise to some great non-alcoholic drinks made with adaptogens and vibe enhancing botanicals. Explore these choices on your local menus!
Jennifer Lucas is the owner and founder of Lutritious, an integrative health coaching firm serving clients in Los Angeles and Denver. Reach her via her website, lutritious.com or call her at 303.898.9525.
Free(ish) Rein Restaurants
While total carte blanche may not exist, these health-conscious eateries are the closest you'll come. All four Cherry Creek restaurants offer menus chalk-full of real, whole, organic ingredients making clean eating on the go more attainable.
Sweetgreen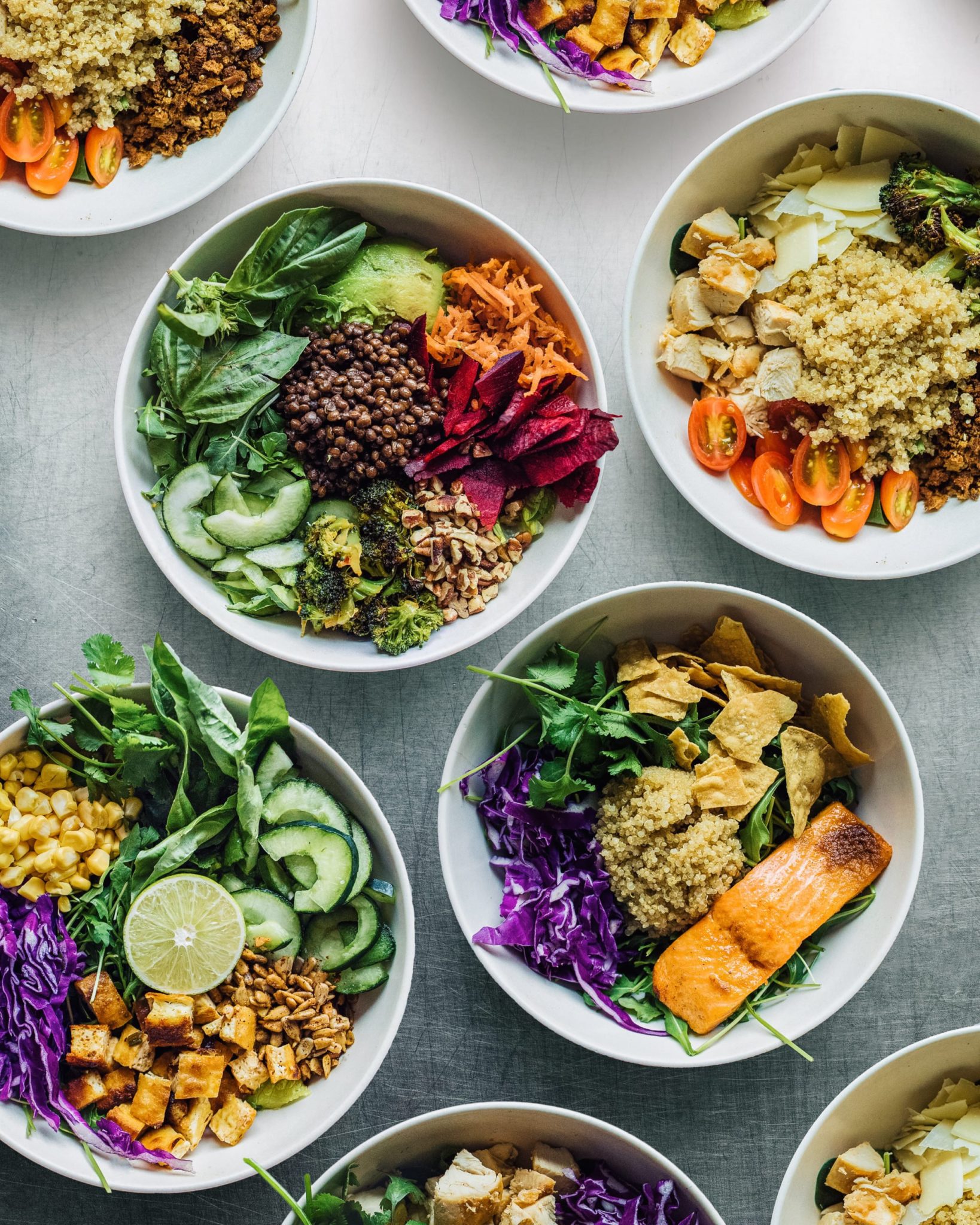 Known for their simple, seasonal healthy salads and grain bowls, Sweetgreen was a welcomed addition to the Cherry Creek landscape when it opened last year. With a focus on real food and seasonal ingredients, the fast casual restaurant delivers a quick, easy option for healthy meals without sacrificing quality.
275 St. Paul Street / sweetgreen.com
Flowerchild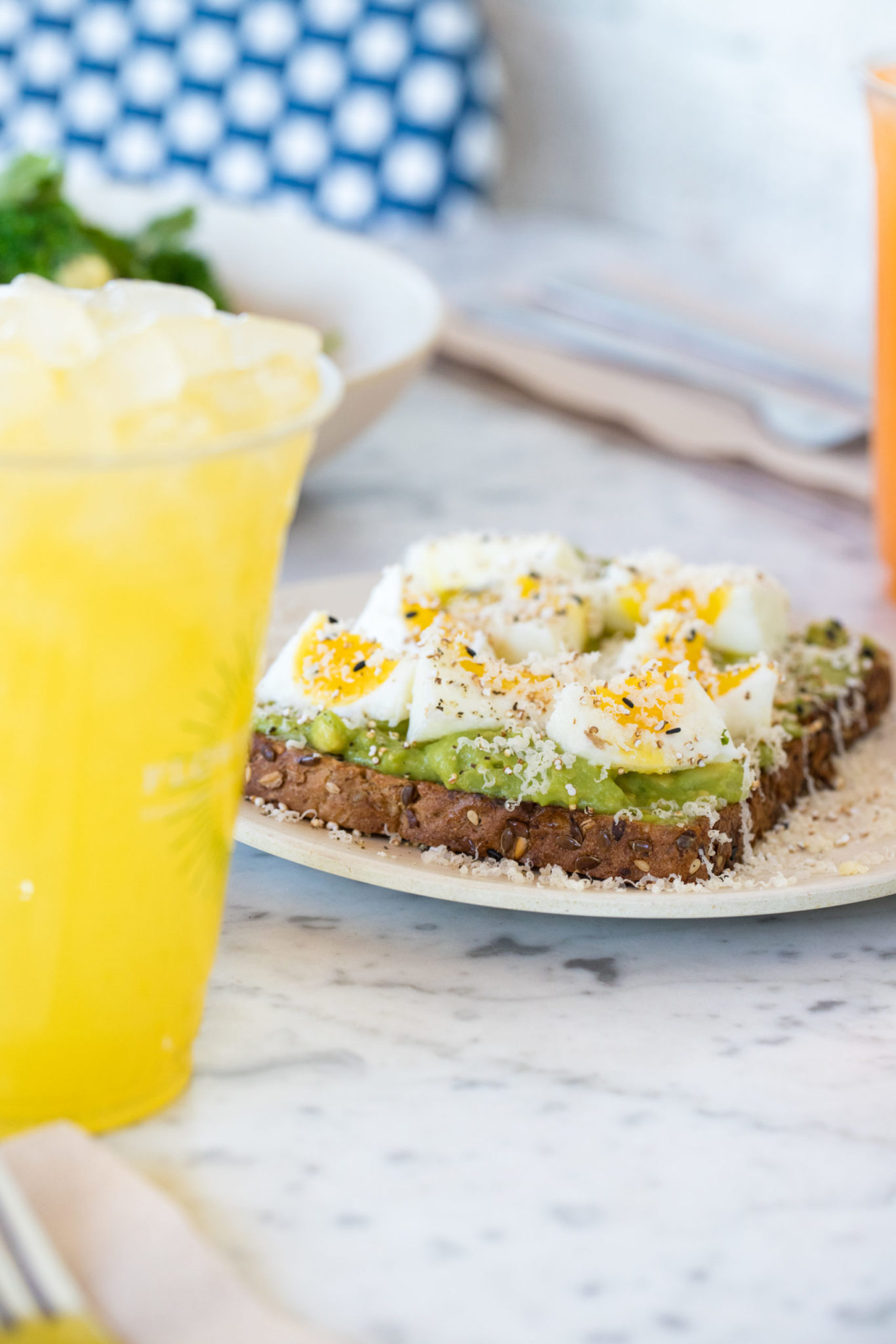 Known for its colorful medley of vegan and vegetarian salads, bowls and wraps, the fast-casual Flowerchild, located within Cherry Creek Shopping Center, has quickly become a neighborhood go-to. The hearty, seasonally-focused menu includes fan-favorites like the Vietnamese Crunch Salad as well as wraps like The Rebel, made with grass-fed steak, charred onion, port sault cheese, arugula and horseradish yogurt. Flowerchild features a selection of signature lemonades and kombucha on tap, along with organic wines and local craft beers.
3110 East 1st Avenue / iamaflowerchild.com
True Food Kitchen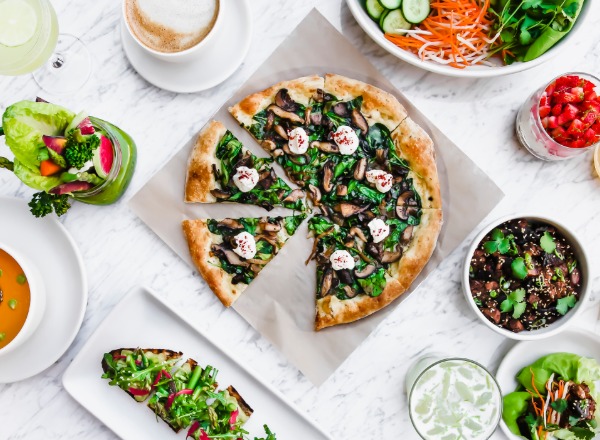 Cherry Creek's OG health-conscious eatery, True Food is always bustling with droves of loyal diners. According to the popular restaurant, "It's food that feeds your cravings, supports your health and nourishes your soul – all in one bite." Plant-based options, grass-fed meats, and whole, fresh ingredients are the standard, and the menu is brimming with healthy, tasty options. Try the Tuscan Kale Salad and the Butternut Squash Pizza.
2800 East 2nd Avenue / truefoodkitchen.com
Clean Juice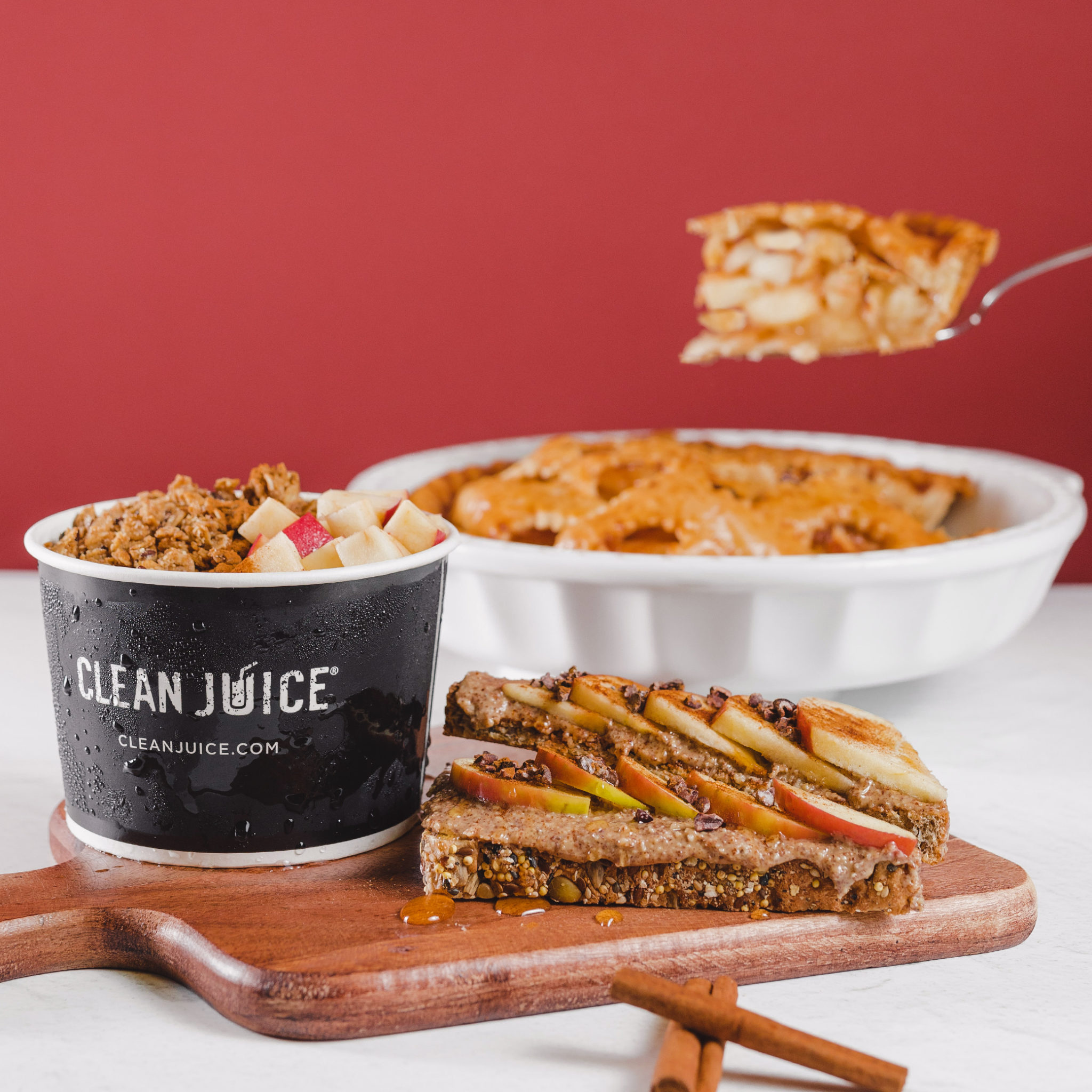 Despite the name, Clean Juice serves much more than juice. The fast casual Steele Street establishment is known for its delicious wraps, toasts, sandwiches, salads and acai bowls. Everything is made with fresh, organic ingredients and the menu is mindful of gluten, dairy and other dietary restrictions. Clean Juice is also known for its popular cleanses, each geared at goals like increased immunity and energy.
180 Steele Street / cleanjuice.com