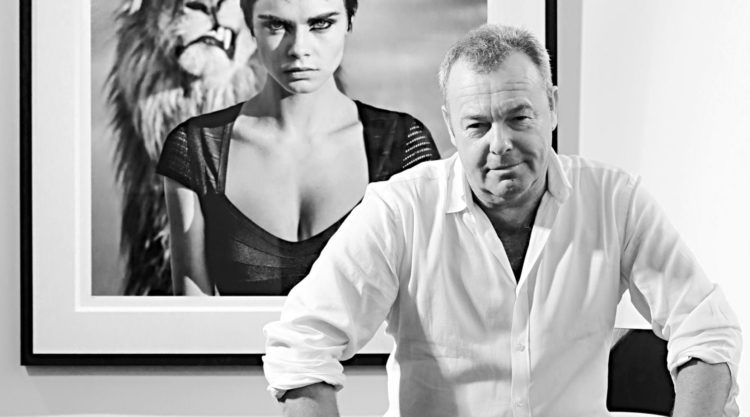 Culture
David is Goliath
World renowned photographer and artist, David Yarrow, talks about his head-turning visions and his exclusive presence in Cherry Creek.
"I was taken hostage for a day with a gun to my head. They were just showing off to the girls, but still…at the time, it was a little scary."
David Yarrow is perched on a white sofa at Relevant Galleries in Cherry Creek North, nonchalantly sharing a near-death experience in the South Sudan. Clad in blue jeans, a white button down, and the slight whiff of tobacco, the world renowned British photographer and artist is on loan from the UK for an appearance at the tony gallery attached to the JW Marriott Denver Cherry Creek. He undoubtedly looks better here on this sunny August afternoon than he did when a pistol was plunged into his skull 8,100 miles away in Africa years earlier.