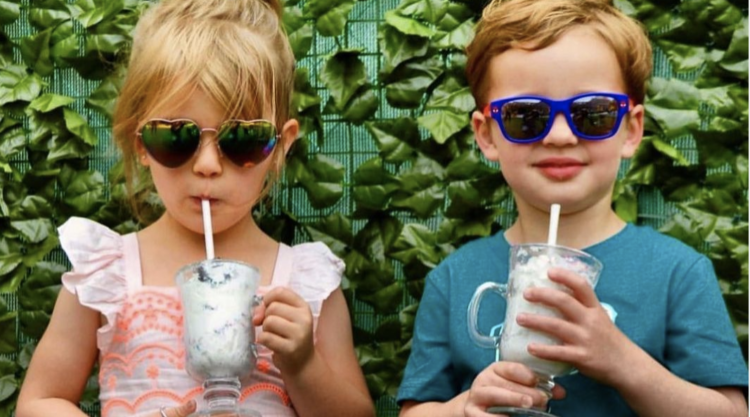 Kids
Cherry Creek's Top Kid-Friendly Spots
Summertime in Cherry Creek means plenty of adventures with the little ones. From sweet treats to outdoor exploration, the neighborhood has so much to offer for young families. Here, we share our favorite kid-friendly spots and activities in Cherry Creek.
Cherry Cricket (pictured above)
A Cricket burger is an undoubted Cherry Creek rite of passage, and the legendary neighborhood eatery is also one of the area's most kid-friendly. Take your littles for a Little Cricket while you sit on the sunny patio and people watch. The kids menu is certain to have a tiny crowd pleaser or two (PB&J, Burgers and Mac & Cheese are all de rigueur), and they'll fit right in with the bustling, vibrant atmosphere. For bigger littles, there's also a bevy of arcade games and, in the warmer months, an outdoor garden with lawn games and room to roam.
Colorado Fresh Farmer's Market
For us, Cherry Creek's best family-friendly activity happens every Wednesday and Saturday from May to September. The Colorado Fresh Market pops up on the western most perimeter of Cherry Creek Shopping Center, bringing with it locally-grown produce, artisanal sauces and spreads, fresh flowers and all-natural bath and bodycare. It's a perfect way to spend a summer day with the little ones as you sample healthy, fresh fare. Teach them everything they need to know about supporting local and staying healthy while you stock up on seasonal goodies for the whole family.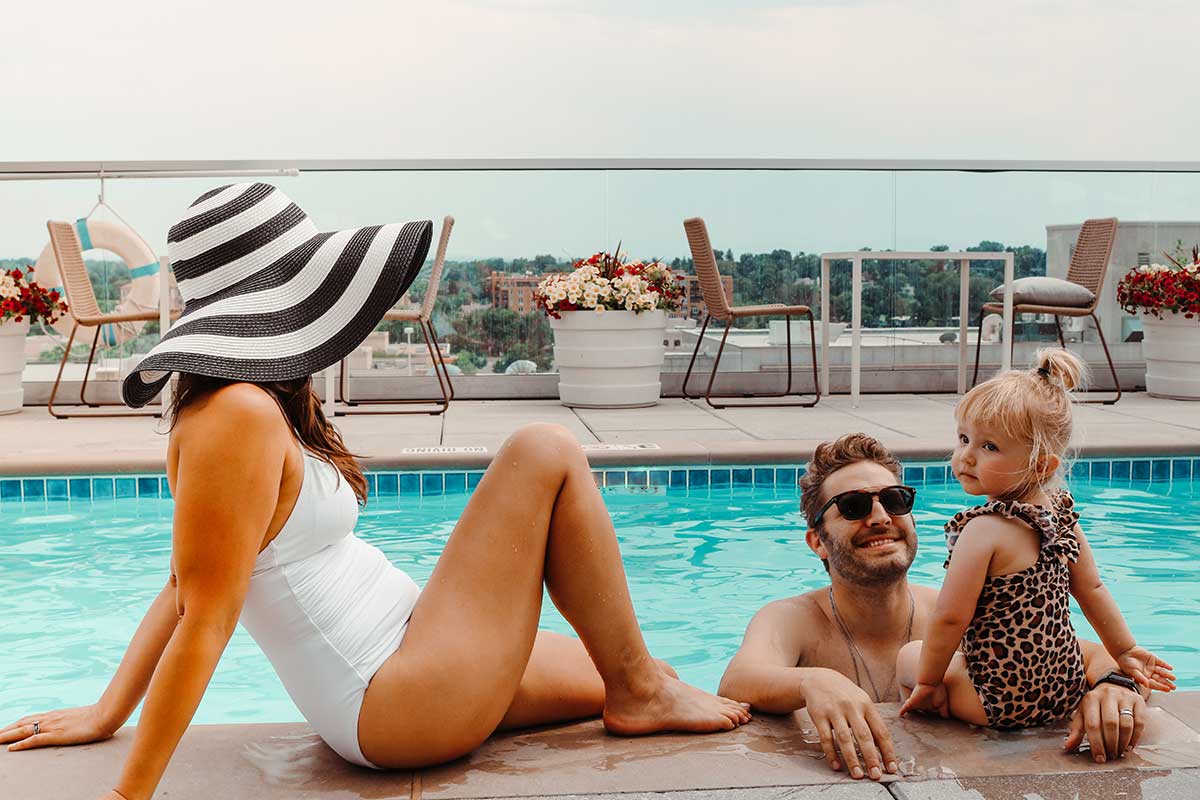 Halcyon
The swanky Halcyon hotel might not be the first place you'd think of for family fun, but the property offers a number of packages and activities geared towards little ones. The School's Out special includes 15% off a guestroom, access to the gear garage (think bikes and other outdoor equipment), a $50 brunch credit to kid-friendly restaurant Local Jones and a late check out. Spend the day splashing around in Halcyon's rooftop pool and the night gazing at the stars through a telescope that the hotel will have available for you and your brood.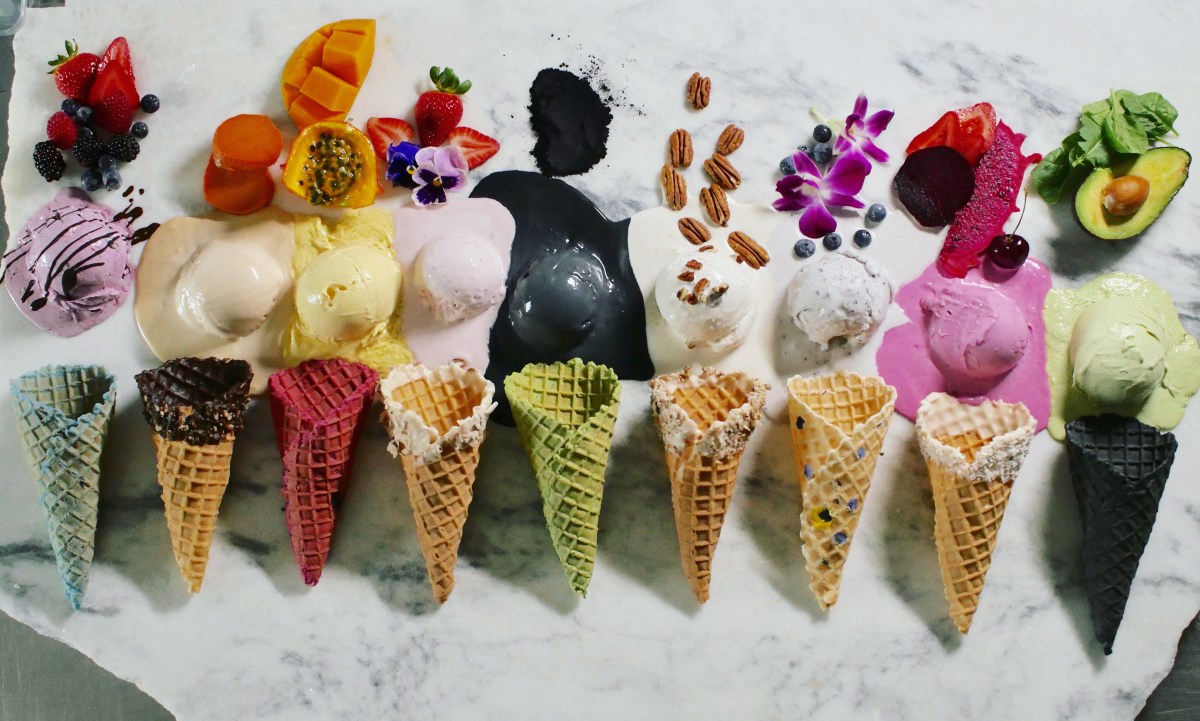 Heaven Creamery
Is there anything more wholesome and pure than a family ice cream outing? Try ice cream made with ingredients that are equally wholesome and pure. Heaven Creamery, the Colorado-based brainchild of Martha Trillo, boasts a rotation of 500 flavors of frozen desserts, all of which are homemade with natural ingredients. The brand's Milwaukee Street location is its second behind its original Southglenn digs and dishes up tasty treats free of processed sugar, artificial flavors, artificial colors, additives or ice-cream fillers. The shop, which has quickly become a go-to for Cherry Creek parents and kiddos alike, is known for its inventive, oftentimes quirky flavors like Green Matcha Blueberry Lavender and Vanilla, Butterfly Pea and Wildflower Gelato.

Denver Botanic Gardens
With lush foliage, stunning florals and incredible installations, Denver Botanic Gardens is a favorite amongst Coloradoans and visitors alike. And the Gardens' children's programming is no exception. From building container gardens, to digging deep into soil, to painting and decorating stones over story hour, there's a number of opportunities for your little nature lover to explore the world of flora and fauna. In fact, the Gardens even has a dedicated 3-acre space – Mordecai Children's Gardens – for kids to engage in hands-on experiences while they roam and learn about plant life and Colorado's ecosystems.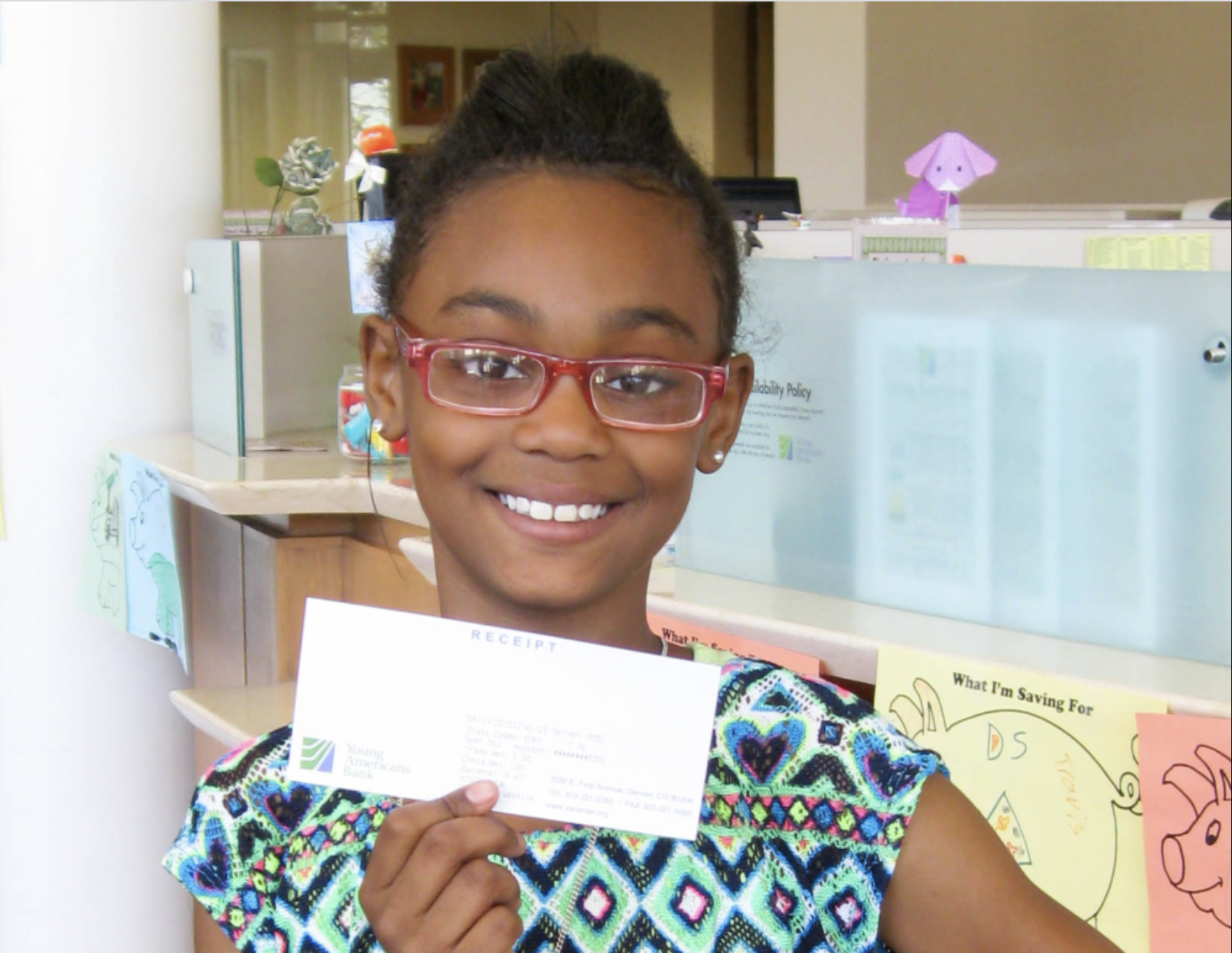 Young Americans
We love everything about Young Americans, the Cherry Creek-based "kid's bank" that teaches Colorado youth about financial literacy, business and entrepreneurship. The only of its kind in the world, the bank itself is all about children with classes, tools and tellers aimed at helping kids understand money. There's also the Young American Center, which runs hands-on programs like AmeriTowne (a mock city where kids run businesses) and YouthBiz, which helps young entrepreneurs launch and manage their enterprises.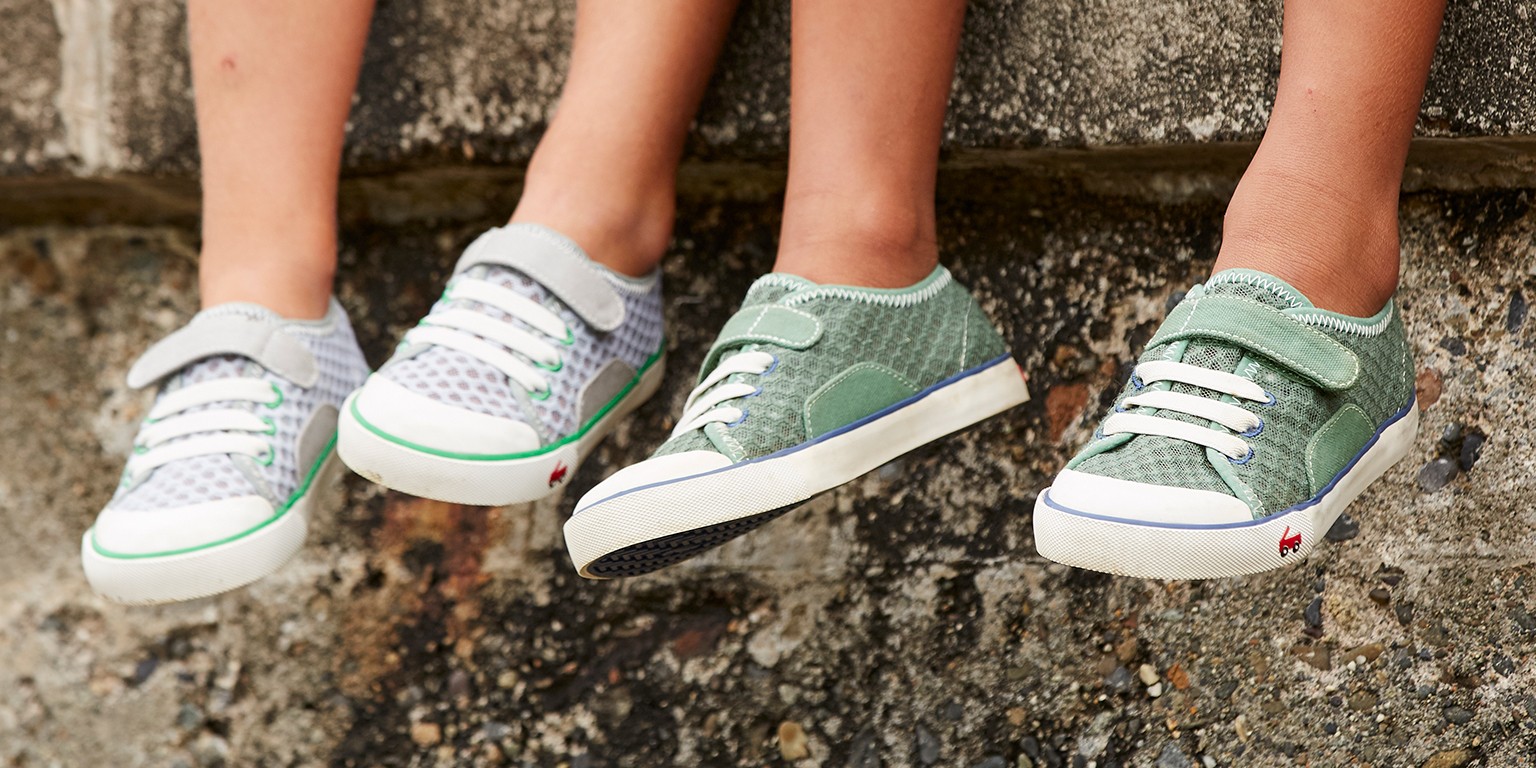 Little Feet & Enstrom
We think this is the ultimate combination – new kicks at Denver's OG children's shoe store, and sweet treats at the neighboring candy shop. Little Feet has been a staple of the Cherry Creek community since the mid-1980s and is the undisputed expert when it comes to, well, little feet. They'll measure their soles to perfection and outfit them in brands like Stride Rite, Sperry, Hunter and See Kai Run. Afterwards, head a few doors down to Enstrom Candies and indulge in locally-made toffee, truffles or ice cream. Sugar and shoes. What could be better?
201 University Boulevard
littlefeetdenver.com / enstrom.com