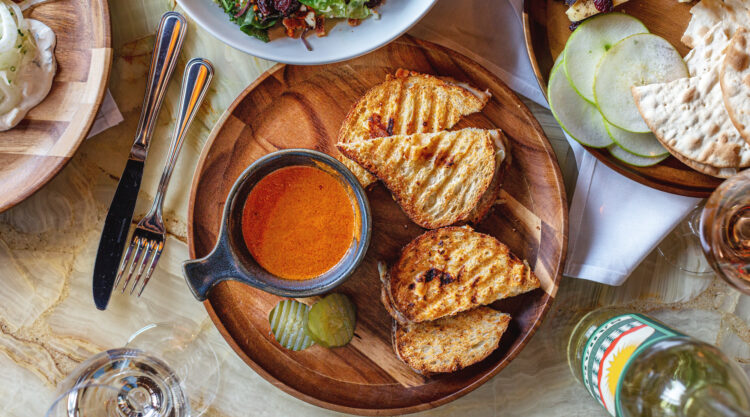 Dining
Cherry Creek's Best Sandwiches
When my wife suggested we feature the best sandwiches of Cherry Creek for our latest rendition of The List, I almost cried and suggested that we renew our vows. Twist my arm to sample the best in the business. I was not disappointed. The sandwich game is alive and well in the neighborhood with something for everyone. – Kevin Marr
The Southern Fried Chicken Sandwich
DEL FRISCO'S GRILLE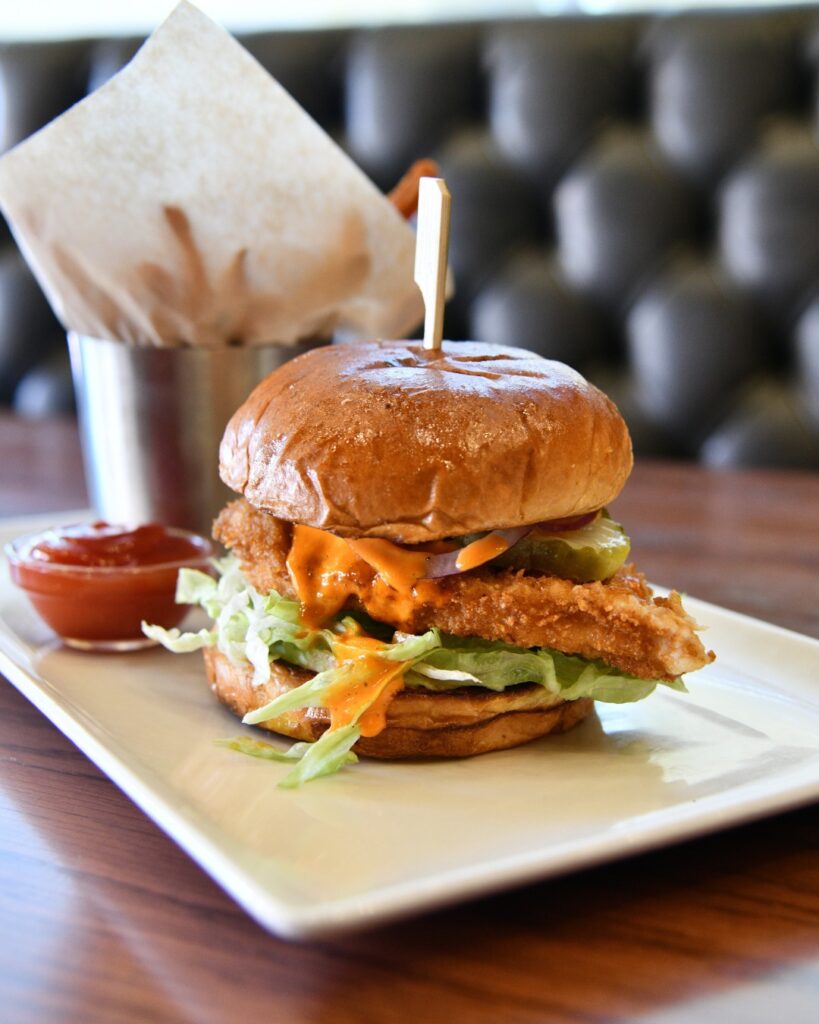 The perfect brioche bun that's soft and freshly made. A flawless piece of fried chicken. Everything on this sandwich is perfectly placed. Shaved lettuce, pickles, and…that…sauce! Spicy Truffle Citrus Mayo to be exact. Del Frisco's Grille always nails the sauces with their dishes, regardless of the order. This sandwich needs to be eaten. This needs to be celebrated. A spectacular meal from a restaurant where spectacular seems to be the norm.
100 St. Paul Street / delfriscosgrille.com
The Italian
SNARF'S SANDWICHES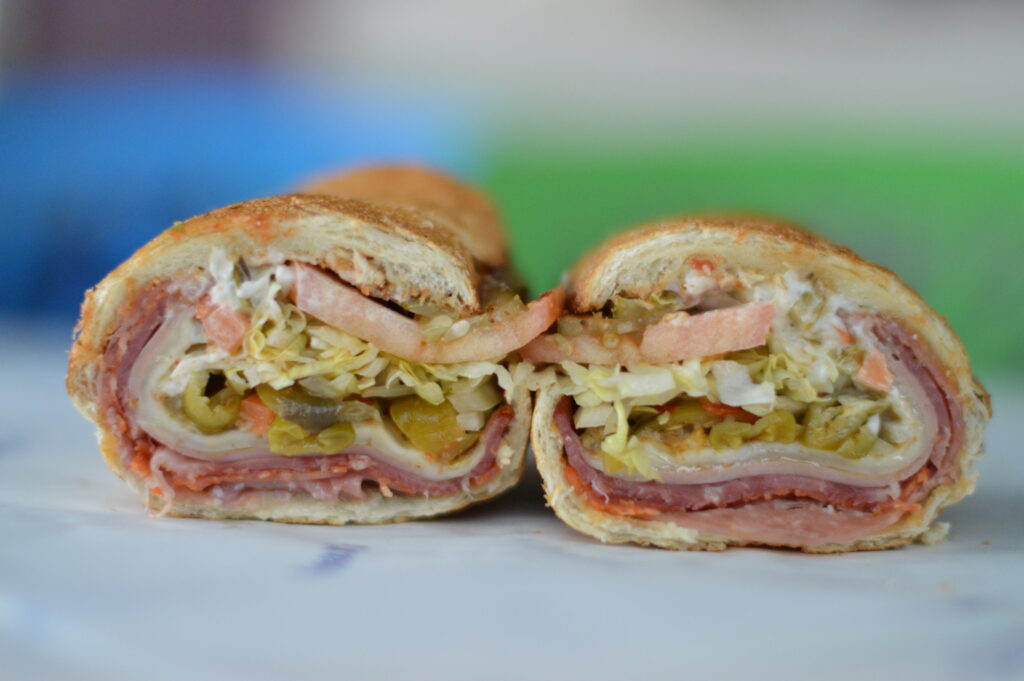 Start with the bread. Soft, flaky, baked fresh on-site. White, wheat or gluten-free. While it's not always about the bread, it's kind of always about the bread. It's the perfect proportion to host the main event, which is mouthwatering Italian spicy meat and cheese with the likes of salami, pepperoni, capicola, mortadella and provolone. Lettuce, tomatoes, pickles and onions solidify this foot-long masterpiece. Sure, you can get a smaller sandwich at Snarf's, but why the hell would you go and do that? Director of Marketing Helen Wood adds, "It's not uncommon for us to have East Coast transplants tell us our Italian is the closest thing in Denver to one they can get in a New York deli."
125 Adams Street / eatsnarfs.com
A Proper Turkey Club
LOCAL JONES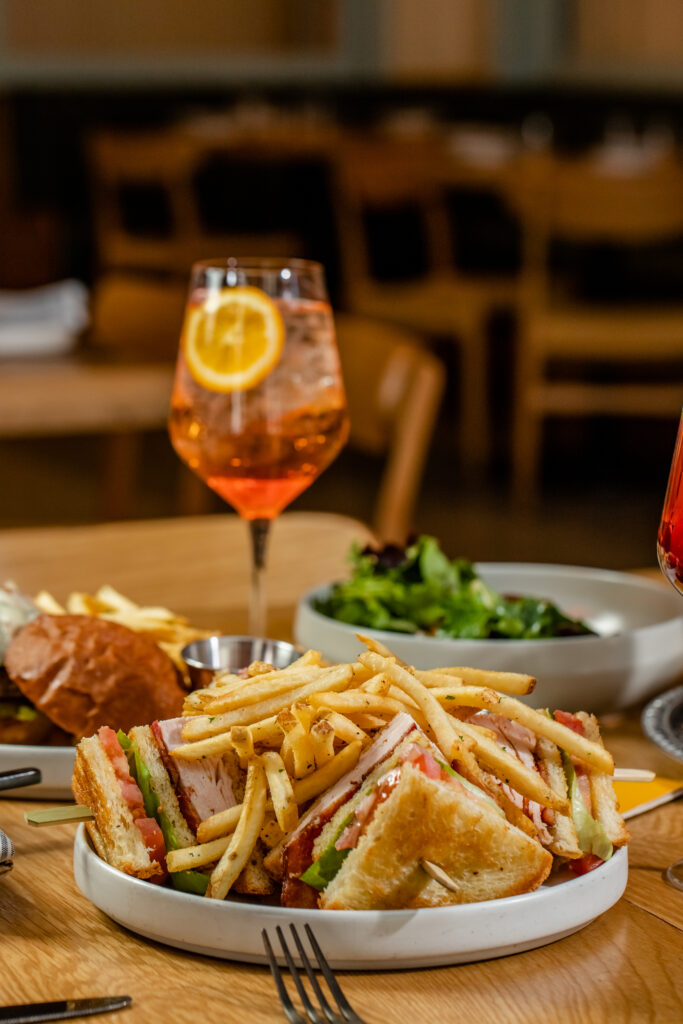 Good for Local Jones for rolling out a classic. This is definitely a proper Turkey Club, and this delicious rendition disappeared from our plate rather quickly. Start with the buttery grilled bread. You could end there too because that's an all-star move. They nailed it and made the traditional three pieces manageable and not overpowering. Couple this with crispy warm bacon,lean River Bear turkey, cool lettuce and tomatoes and an amazing aioli sauce. In a word, "BOOM." Accompanied with their "I can't-stop-eating these" shoestring fries, this meal took us back to some fond Club sandwich-eating memories. This deserves to be on the list, and we'll be back for another one soon.
249 Columbine Street / localjones.com
Turkey Pastrami
CULINARY DROPOUT

If you put out a pastrami sandwich then you're going to get our attention. And, in this case, we're glad you did. The spice of the turkey pastrami, that hint of Swiss, the tanginess of the Thousand Island dressing and the crunch and sweetness of the coleslaw made for phenomenal chemistry, all the while sandwiched between a pretzel roll that not only kept it all together, but took it to another level with its baked-in-house flavor. Take it a step further by not only ordering the fries, but also putting a few in the sandwich. That's right. We said it. Make a great sandwich greater with a few French Fries and thank us later. Dijon mustard is also offered on the sandwich, however we did without. Either way, it's a guaranteed winner.
4141 East 9th Avenue  / culinarydropout.com
The Urbano
URBAN EGG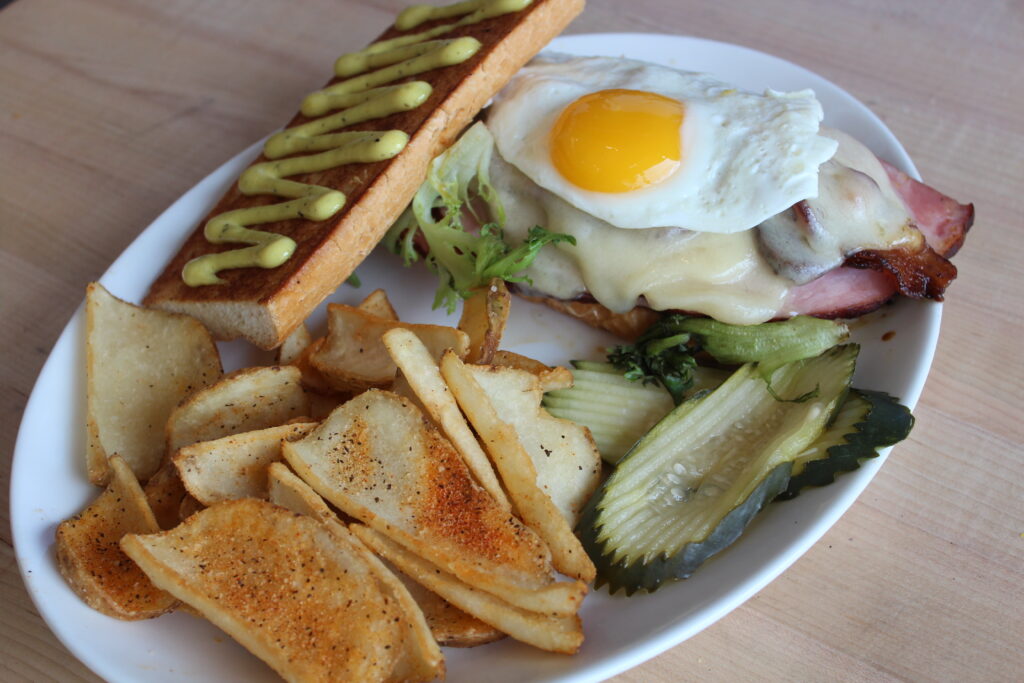 This is a must-try. Phenomenal flavors. And we applaud any restaurant that gets creative like this and goes for it with a permanent spot on their menu. It's a murderers' row of ingredients mixed in with a few surprises that make it thoroughly authentic and all Urban Egg. Grilled ham. Swiss. Applewood smoked bacon. Dressed greens. Tomato. Black Peppercorn Mustard Aioli. A fried egg. And currently our favorite piece of bread in the neighborhood in the form of a pressed baguette. Sometimes, too much on a sandwich can get tricky. This is not one of those times. The ingredients are all friends and they complement each other to a point where you need to eat this to believe this.
3033 East 1st Avenue / urbaneggeatery.com
OMG Grilled Cheese
POSTINO 9CO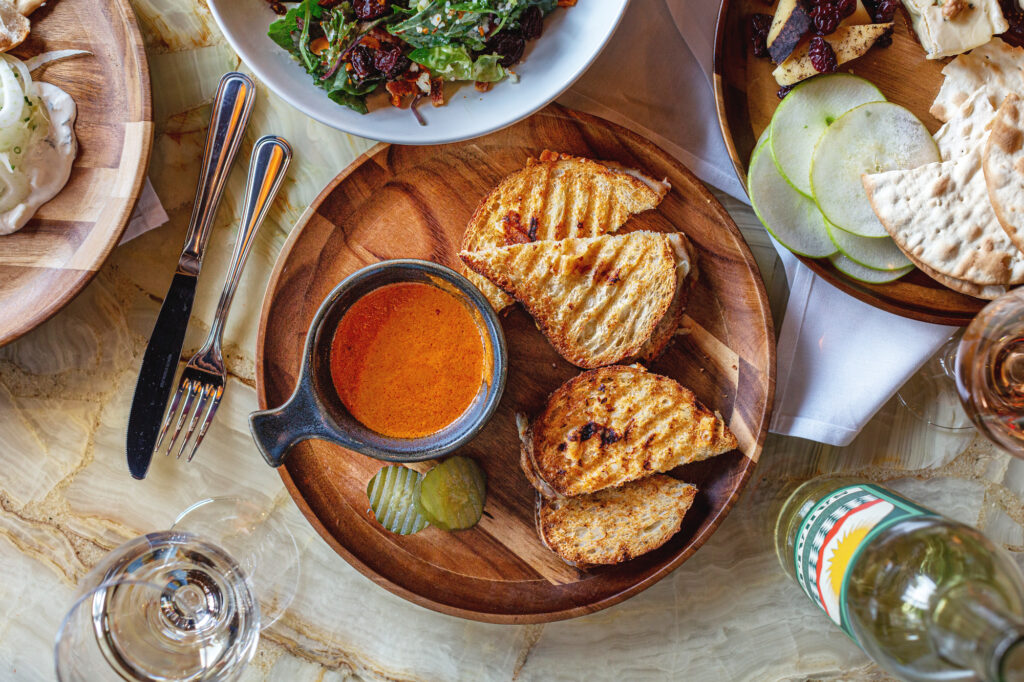 This is an appropriately named grilled cheese."OMG" is the PG-rated response that we gave out loud after the first bite. Layered gruyere. Whipped brie. Goat cheese. White cheddar. And then they introduce the cow and the goat to the pig with some smoked bacon. All of this is served on what they call their Postino Loaf, which has roots with one of our favorites….sourdough. They couple it with a creamy tomato soup dip. This sandwich is cheese royalty and it seems like a royal family where everyone gets along. At least it sure tastes like it.
830 Colorado Blvd / postinowinecafe.com
Famous Meatball Sandwich
NORTH ITALIA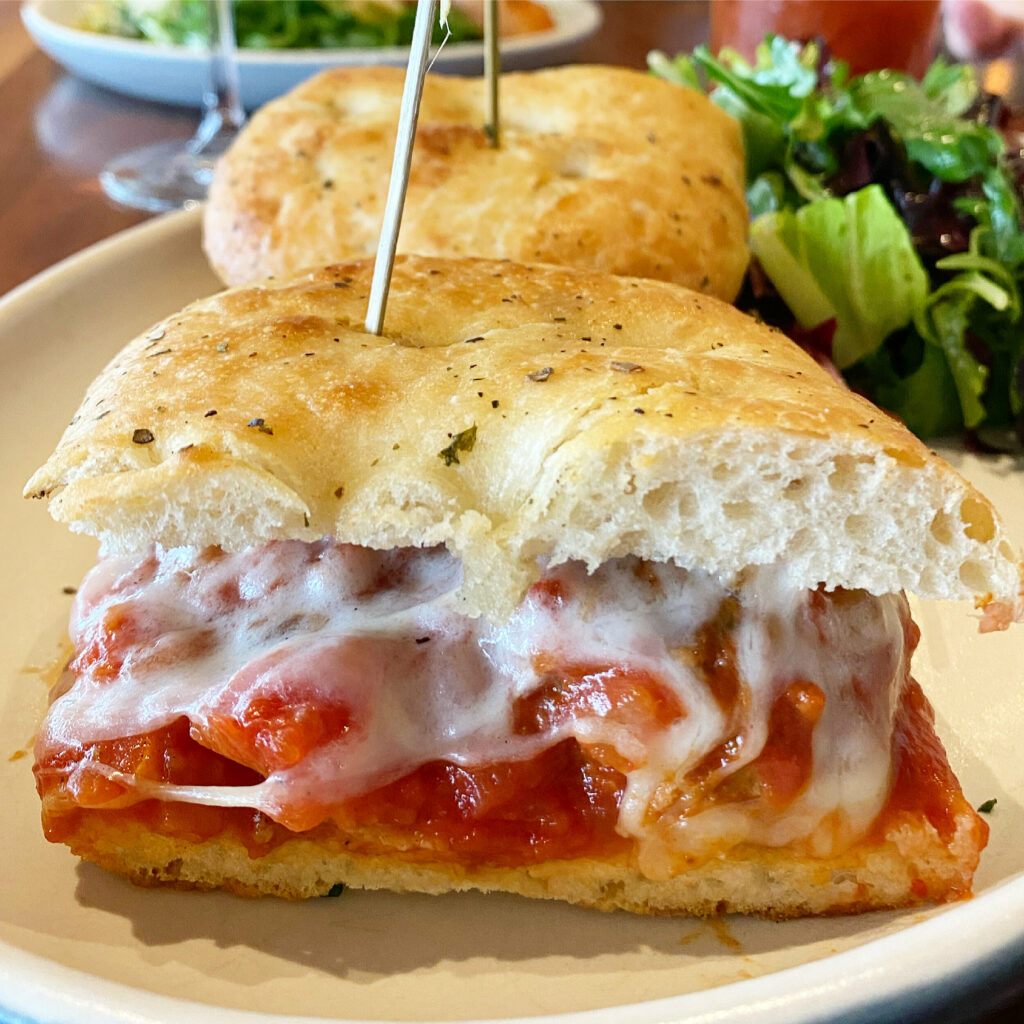 Braised meatballs, marinara, scamorza cheese. There's a reason that the meatball sandwich at North is legendary. This is not your grandmother's meatball sub – it's an inventive take on a classic that is undoubtedly more sophisticated than the run-of-the mill deli iterations. Herb Schiacciata bread gives it a twist, elevating the Italian favorite to new heights. Try it with the house made parmesan herb fries – they're worth the extra calories.
190 Clayton Lane / northitalia.com