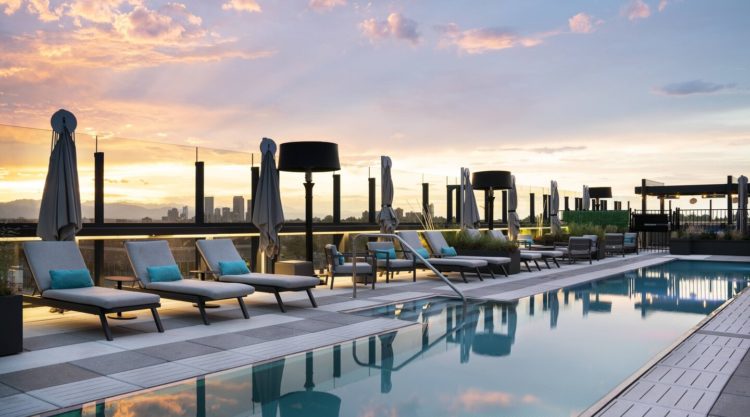 Dining
Bar Cart
KISBEE ON THE ROOF
What is it about a rooftop that makes drinking so much more fun? The view? The sunset? Feeling like you're on top of the world? Add that perfect cocktail, cold beer or glass of wine and life feels pretty darn good.
So, with summer nights in full swing and an awe-inspiring Colorado sky that redefines "masterpiece," we'll be on the roof. Specifically, Kisbee on the Roof, perched on top of The Jacquard where people watching, sky gazing and bartending are all part of this thoroughly enjoyable happy hour.
Juan Lopez is the most popular person on this top floor, for he is the man with all the alcohol. So, who is this guy? From the strangest drink order he's ever received and the best drink we've never had, to his favorite story about the margarita and what "Kisbee" actually means, we got the lowdown from high above Cherry Creek.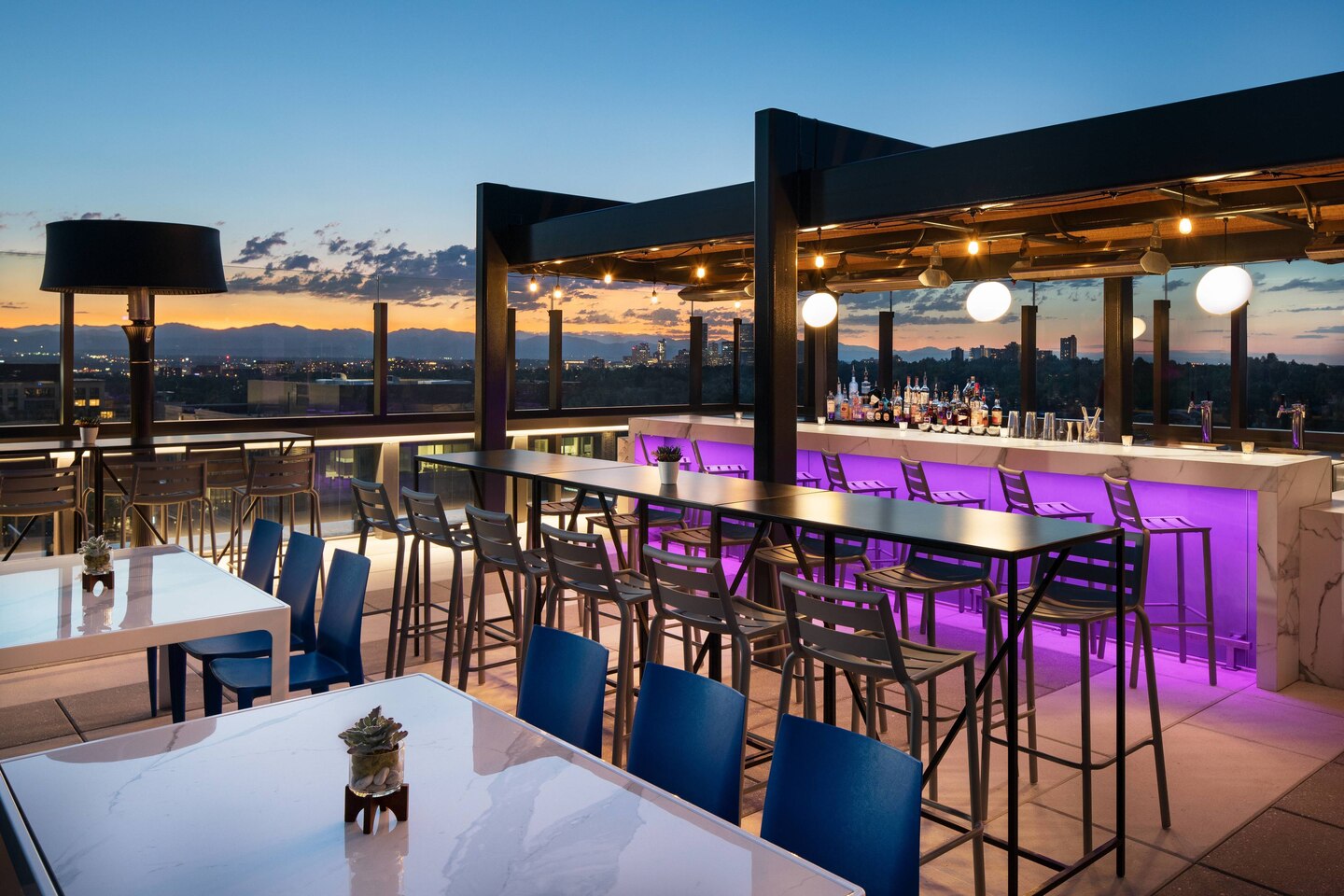 What's the best drink we've NEVER had?
Chill Out Karen – a Miraval Froze with a touch of Grey Goose Watermelon & Basil vodka.
Is there a cocktail with a particularly interesting background or story to it that you like?
There are many theories about who invented the margarita. One version I like is about a Mexican restaurant owner named Carlos Herrera who made one for Ziegfeld showgirl Marjorie King. King was allergic to all forms of alcohol except tequila, but she didn't like to drink the stuff straight. Herrera supposedly solved the problem by adding salt and lime and creating the world's first margarita.
How did you get into this industry?
I started by watching Flair Bartenders Competitions* on YouTube. Seeing these pros give a show while giving great service really inspired me and gave me a passion to create cocktails for others. I like to think that each cocktail tells a story and I'm happy to be the author.
*Editor's Note – Those familiar with the Tom Cruise movie, Cocktail (1988), will have a great idea of what flair bartending is all about.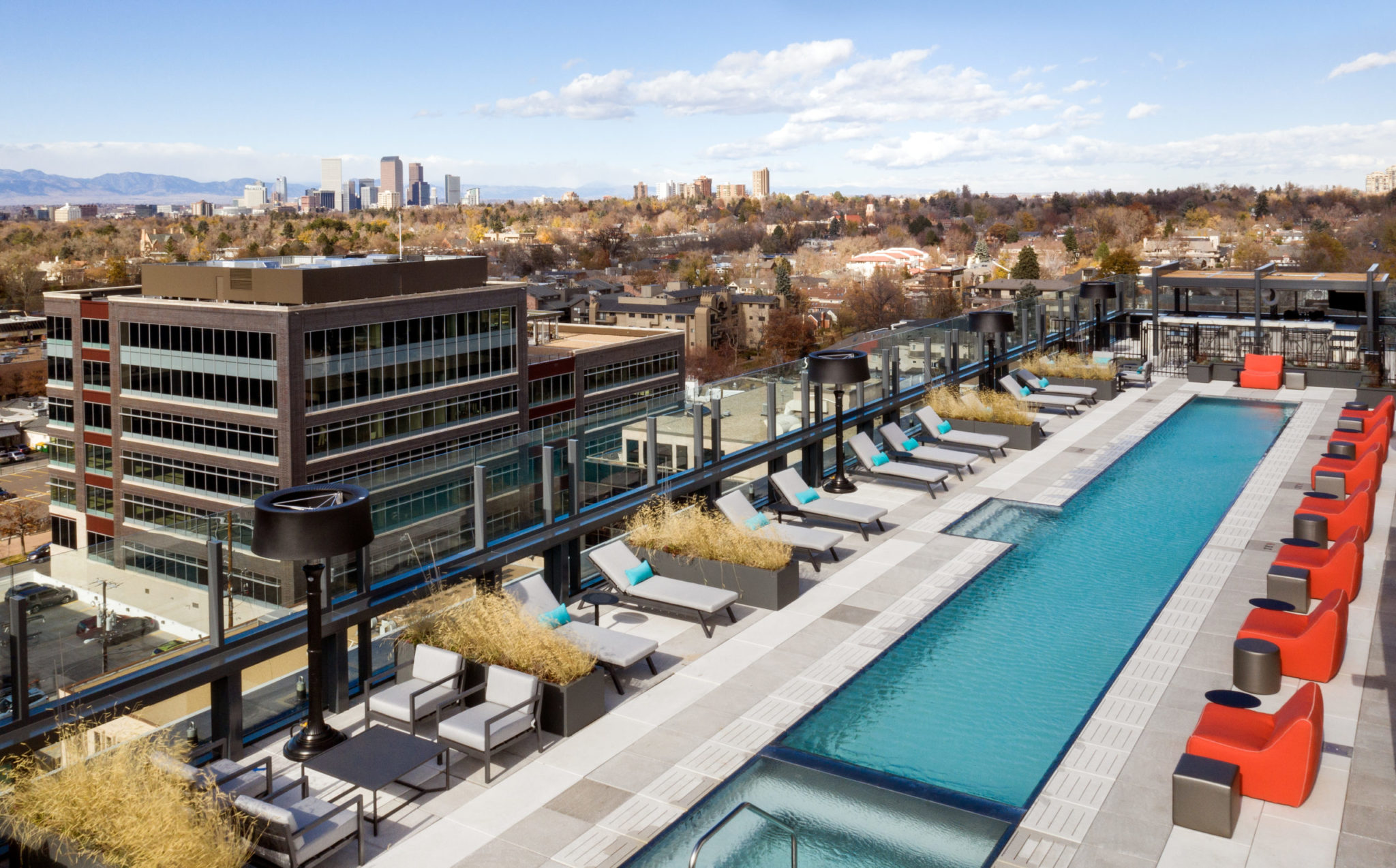 What's the vibe of Kisbee of the Roof? How is it different from other bars in the neighborhood?
Kisbee is a laid-back beach bar with the best view of the Rockies. The vibe is an elevated pool party with great drinks and incredible scenery.
What do you know about your Cherry Creek audience?
Cherry Creek appreciates the familiarity of a local bar with the added bonus of our signature cocktails, elevated service and casual attitude.
Is there one drink in particular that you love to make?
A classic old-fashioned. Keeping with good technique, it's a cocktail that delivers, no matter the location.
What's the oddest drink order you've ever received?
A margarita with milk. That was a strange one.
Where do you get your inspiration?
My country, Colombia.
What or who is Kisbee?
Kisbee is in reference to Thomas  Kisbee, a British naval officer who invented the  Kisbee  Ring (or as it's now affectionately known, the "lifesaver"). This playful connection assures guests that their spirits will always be buoyed through our effervescent ambiance.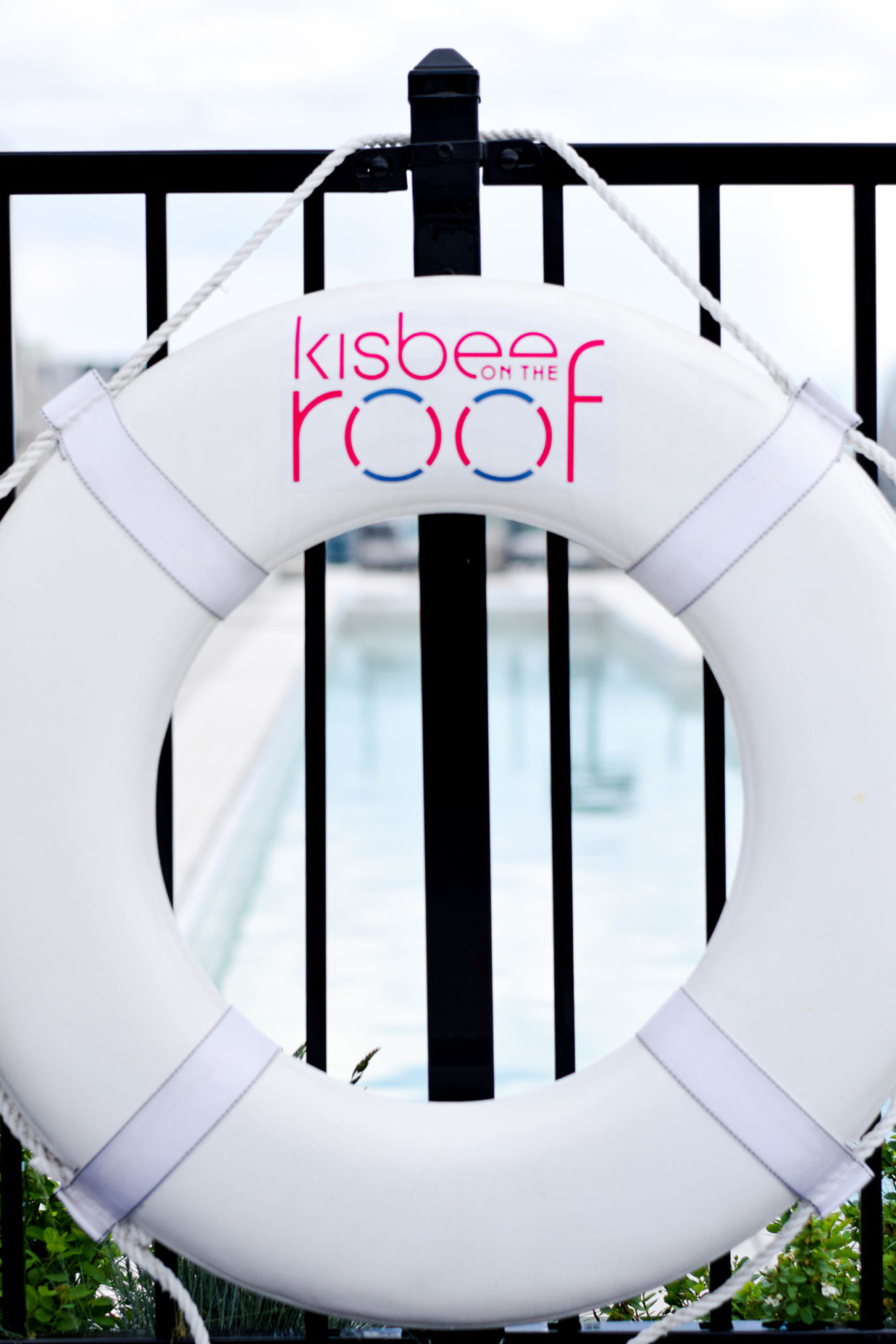 What's a summer cocktail that you recommend?
A Kanaloa Cooler, which is hibiscus simple syrup, lemon juice and Mythology Vodka.