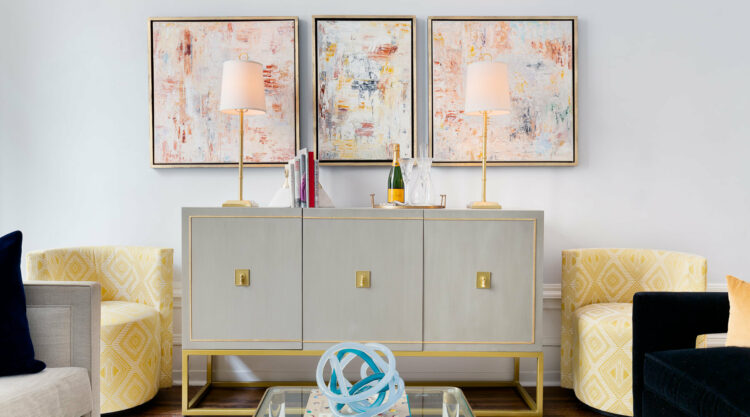 Home
At Home in Cherry Creek
Living well in the neighborhood…and beyond. Read the complete feature in the Spring 2022 issue of Cherry Creek Magazine HERE.
Featured image design (above) by Allie McMunn, One Bleecker Interiors
PART 02: INTERIOR DESIGN
Love Where You Live
If the past few years have taught us anything, it's that there really is no place like home. Here, our favorite Denver designers share some of their favorite spaces.
High Design, High Tech
"Modern families need thoughtful storage. While the mudroom cubbies hold backpacks, jackets and sports equipment, the upstairs charging station in this Old Cherry Hills home was designed as the tech hub for the client – holding all the iPads, laptops, phones and devices that this family of six requires. Each child and parent has their own fully electrified drawer to plug into at night. Everybody is fully charged for school and work the next day, and it offers a pop of personality to the space as well."
Jess Knauf, Jess Knauf Design | jessknauf.com
Have a Seat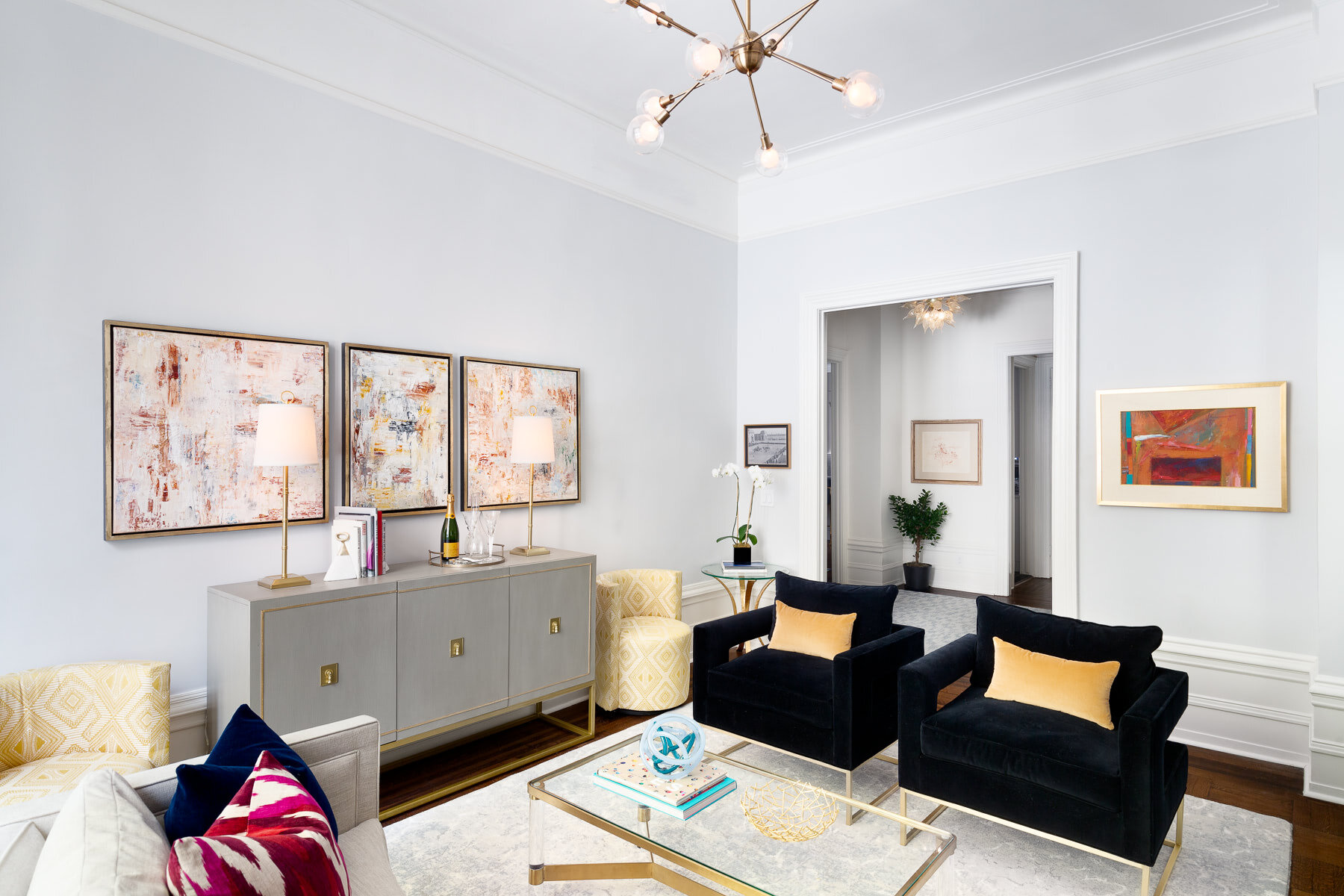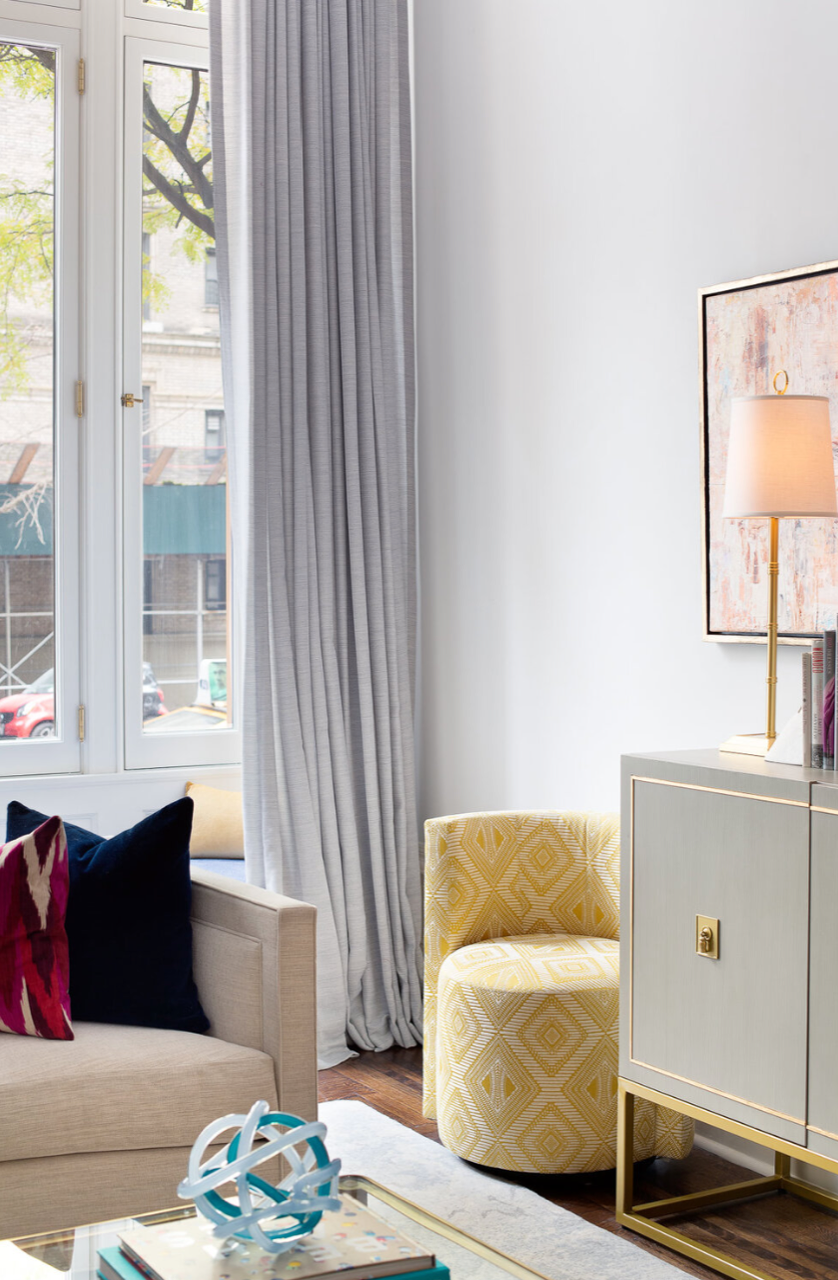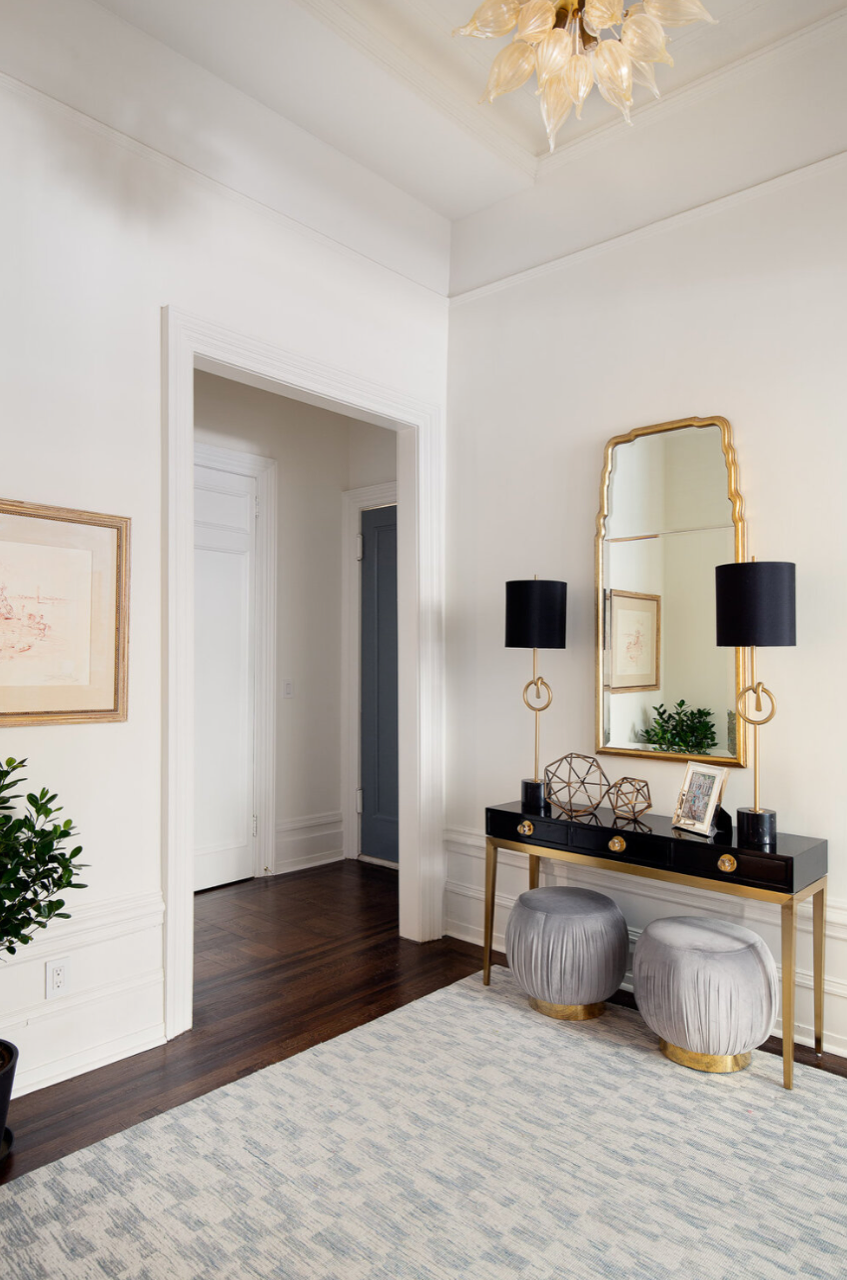 "For this project I was working with a young family who loved to entertain. My goal was to create a fun and vibrant home for them with ample seating for when friends were over. We achieved this by sneaking seating in several areas and upholstering them in bright, family friendly fabrics. There were swivel chairs on either side of their living room sideboard, ottomans tucked under their entry table and window seats custom made for each large window. This gave them the ability to seat 14 adults comfortably in their living room during a party. With this also being the main living space and where the family would spend the majority of their time it was extremely important that everything could hold up to their three young children. By using performance fabrics and durable materials they never had to worry when their kids decided to join the party."
-Allie McMunn, One Bleecker Interiors | onebleecker.com
Clean Living
"A great way to incorporate color into a space is by finding a particular textile, surface material or wall covering that you love. From there, we work backwards, layering in all the details to make a cohesive palette. On this project, the client was drawn to this playful wallpaper from Thibaut. We decided the laundry area was the right space for it to be used and built the entire room around the green walls. The result was a pretty, fun and enjoyable space to spend time in."
-Merritt Grothe, Forrest Ames Lifestyle |  forrestameslifestyle.com
Plenty of Room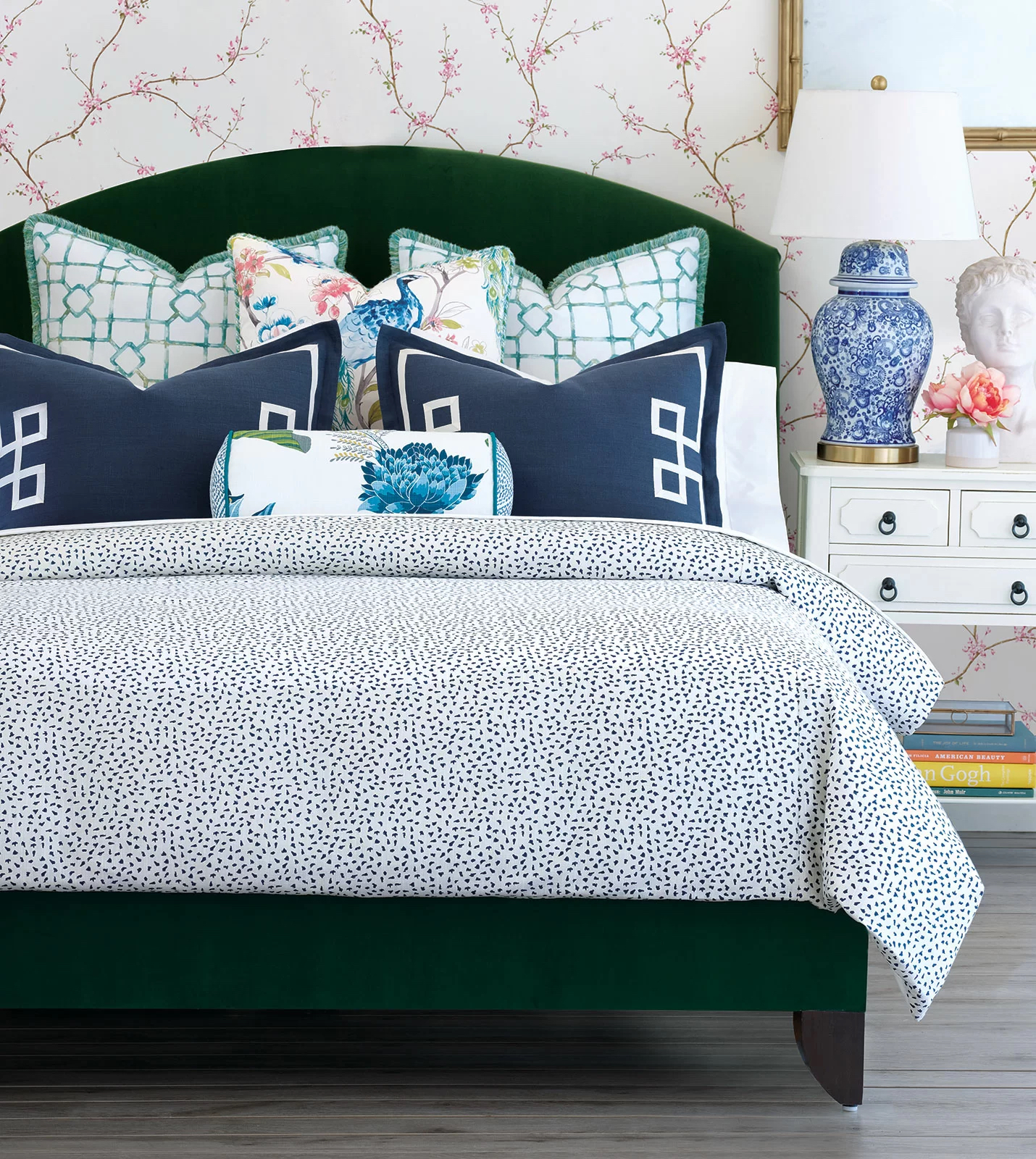 "Creating a bedroom that is welcoming and relaxing is worth the investment. Of all the rooms in your home, your primary bedroom is where you'll spend the most time. Ensure your space gives you a place to recharge and unwind by indulging in luxurious linens and choosing fabrics and textiles that speak to you. Give your bedside ambient lighting with a beautiful lamp, and always have fresh flowers on your nightstand. We also love to add a wallcovering like the one seen here. It's simple yet serene and gives the entire space a pop of personality."
-Michelle Moriarity, Carla's A Classic Design | carlasaclassicdesign.com
Think in Layers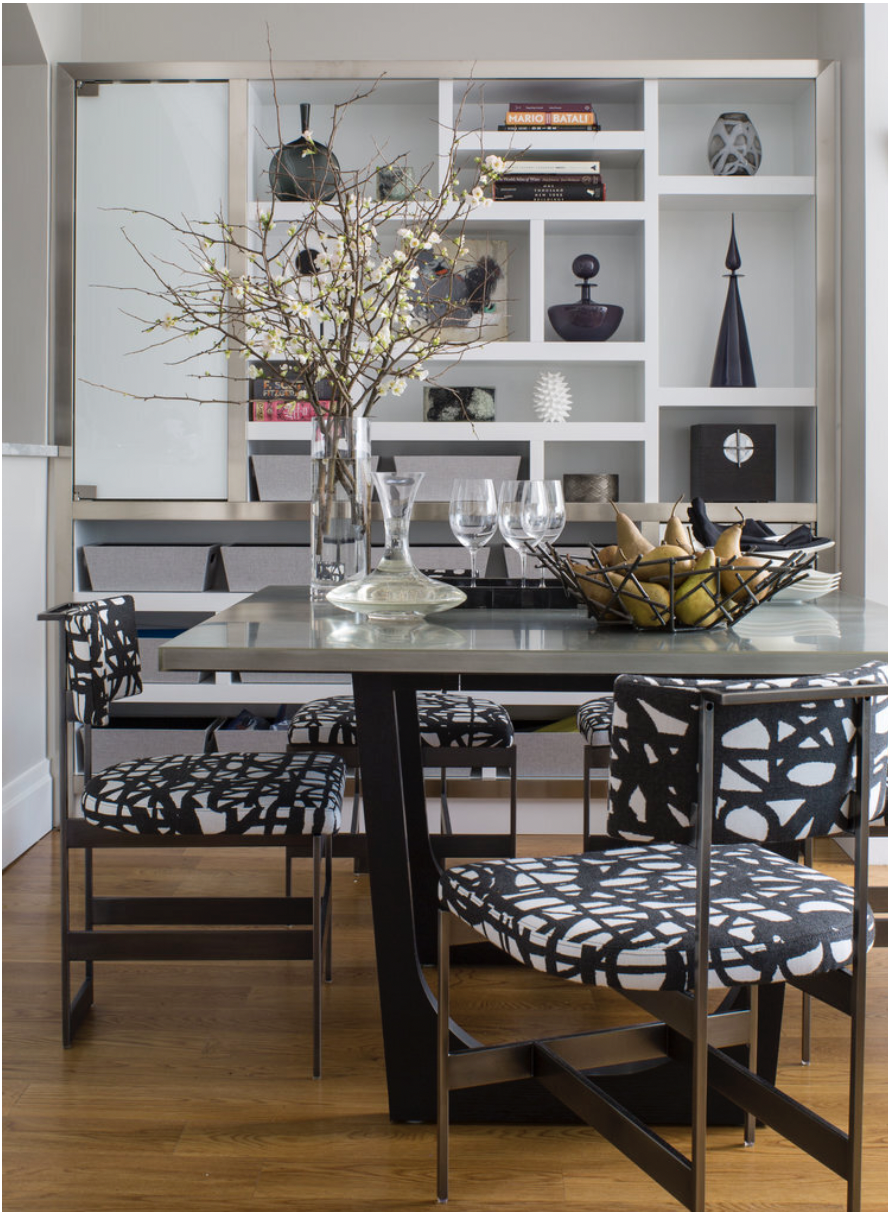 "When function and beauty meet, they create harmony. Adding what I like to call 'jewel box moments' in your home helps create that harmony. Layering textures and patterns helps create spaces and moments that engage you, inspire you and maybe just make your smile."
Sari Mina Ross | sariminaross.com