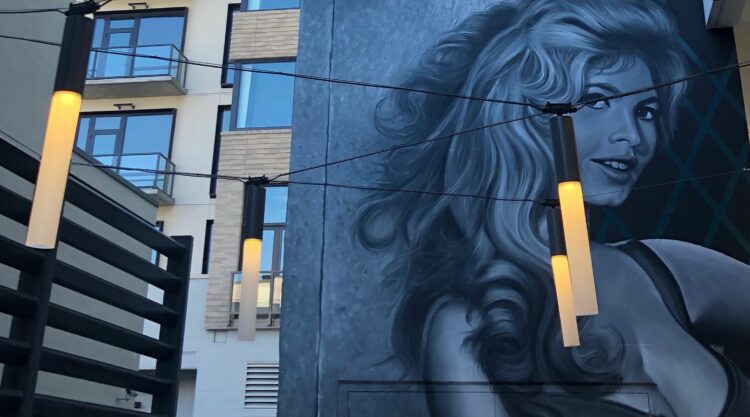 Culture
Artist in Residence
PATRICK KANE MCGREGOR
She might be the prettiest woman in Cherry Creek North. She's certainly the tallest at around 25 feet. She's the jewel of The Jacquard. You can't miss her, nor do the cameras. Brigitte Bardot was a legendary French actress, singer, model and sex symbol of the '50s and '60s, and her larger-than-life image has graced the valet entrance of The Jacquard hotel since the property's 2018 opening. But how did she get here? Meet Patrick Kane McGregor.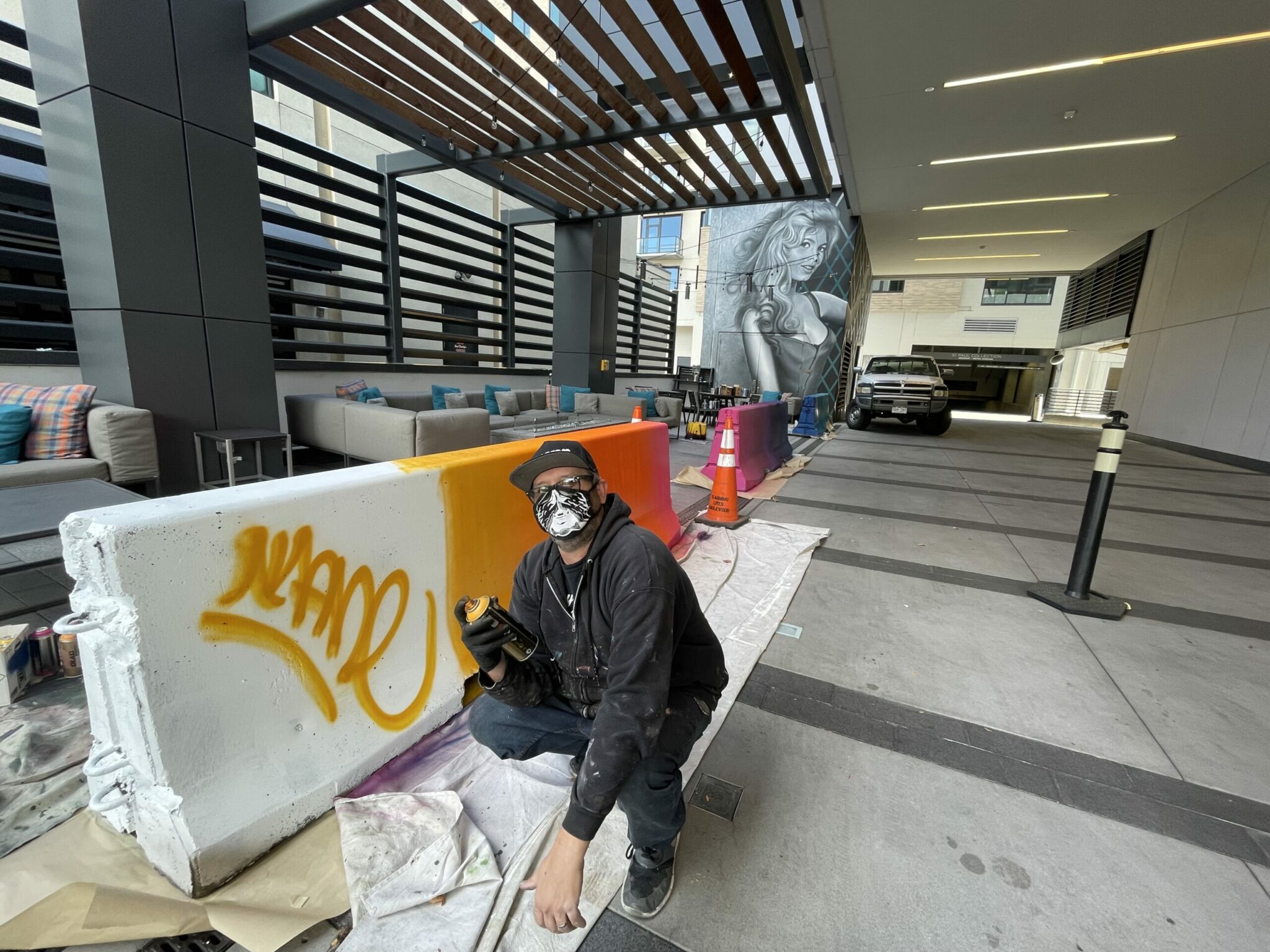 You're a local boy, having grown up in Wheat Ridge, and your introduction to art came through graffiti and painting letters, right?
I was into that stuff when I was a teenager and into my 20s, and I got a job doing hand- painted advertising at the same time, so I started learning how to paint realism and letters with brushes rather than with spray paint.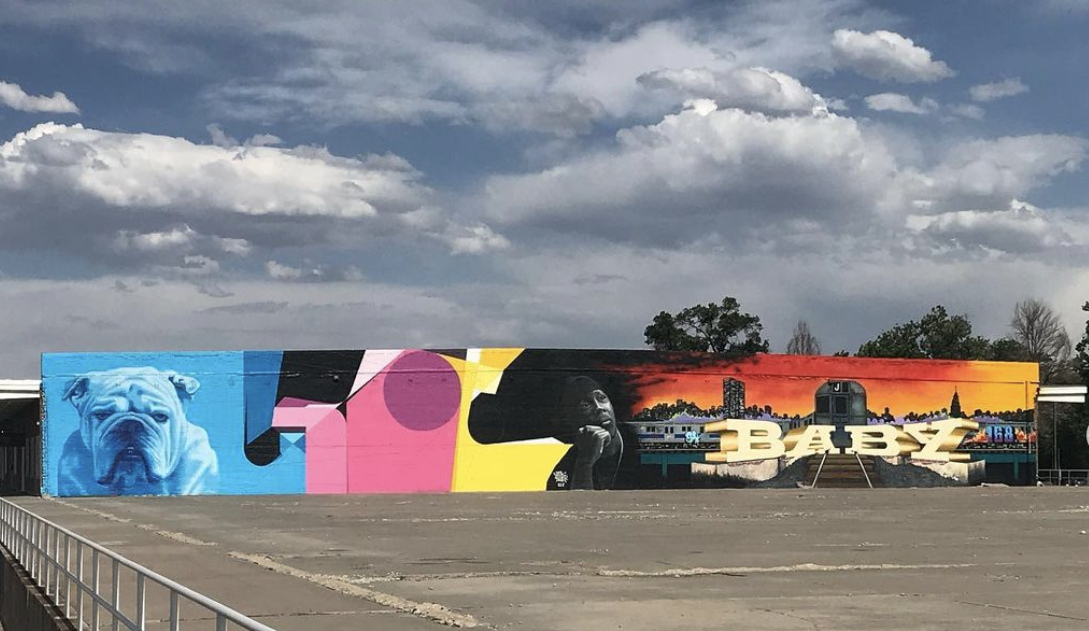 How did this progress your skillset and development as an artist?
The group of guys I painted with didn't paint for the masses, but instead we painted to impress each other. You get better that way and you learn stuff when you paint with others. With any type of art, the more you do it, the better you get. I also had a few mentors who pushed me through a couple of doors that wouldn't have opened if I wasn't working with them. One of them was a sign and billboard painter whose name was actually Art! I was cleaning his brushes and just watched him paint and he'd teach me stuff and tell me what was he doing and why. That really sunk in with me and made me a much better painter.
Were you destined to do murals and sign painting?
Back in the 1990s, it was a harder job to get. I got lucky getting into it with the people that I did. Nowadays, it's a little easier to be an artist because there are more venues. Back then, you worked for Disney or a sign shop because there just weren't a lot of options. There wasn't the internet and social media where you could promote your work.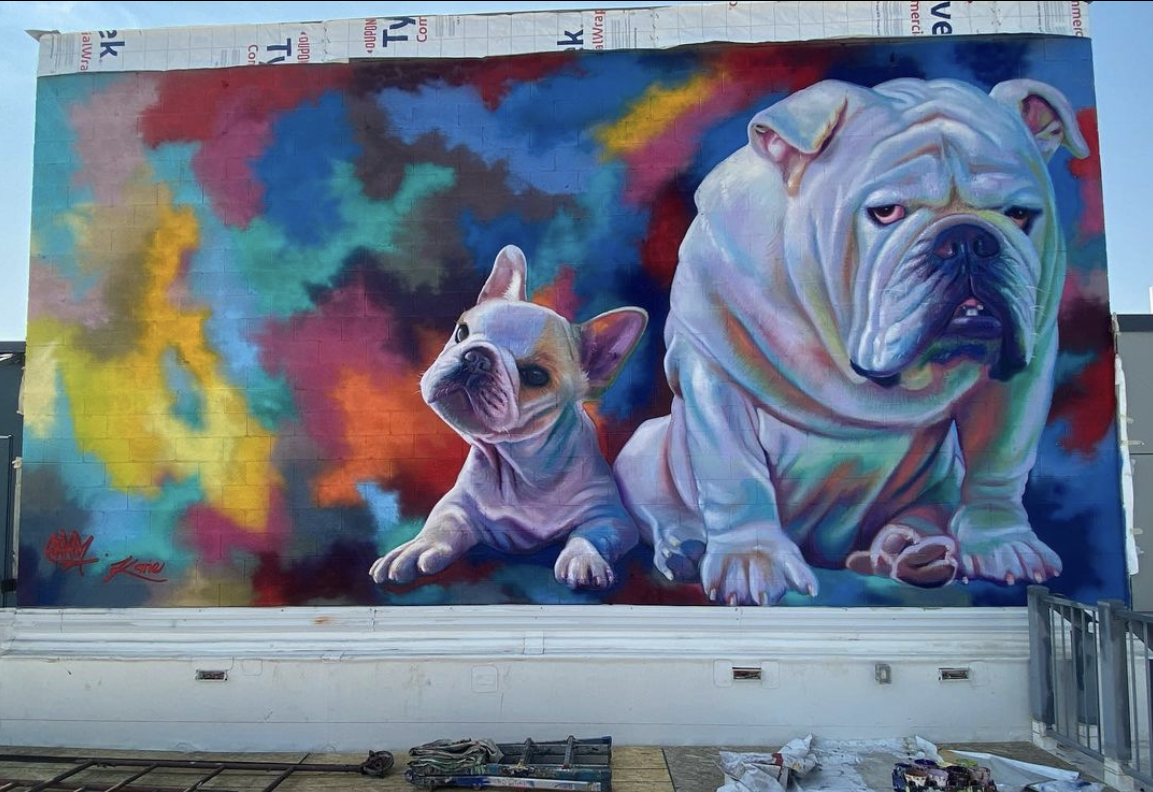 How did the Brigitte Bardot mural project at The Jacquard come about?
I was approached to do something for the grand opening of the hotel in 2018. We talked about how Cherry Creek North is a fashion district, and I started thinking of models who we could paint before the era of technology and cell phones. Brigitte Bardot was one of the first supermodels back then, so the notion of her taking a selfie is a bit of humor. The Birkin bag hiding around the corner is also an ode to the fashion world. Growing up, Brigitte Bardot and Sophia Loren were my favorite old Hollywood actresses, and I loved the nostalgia they evoke. I actually painted the mural with my son Tristan. He has branched out as an artist now, but he used to be my apprentice. We did it in about a week. I still get compliments it on years later.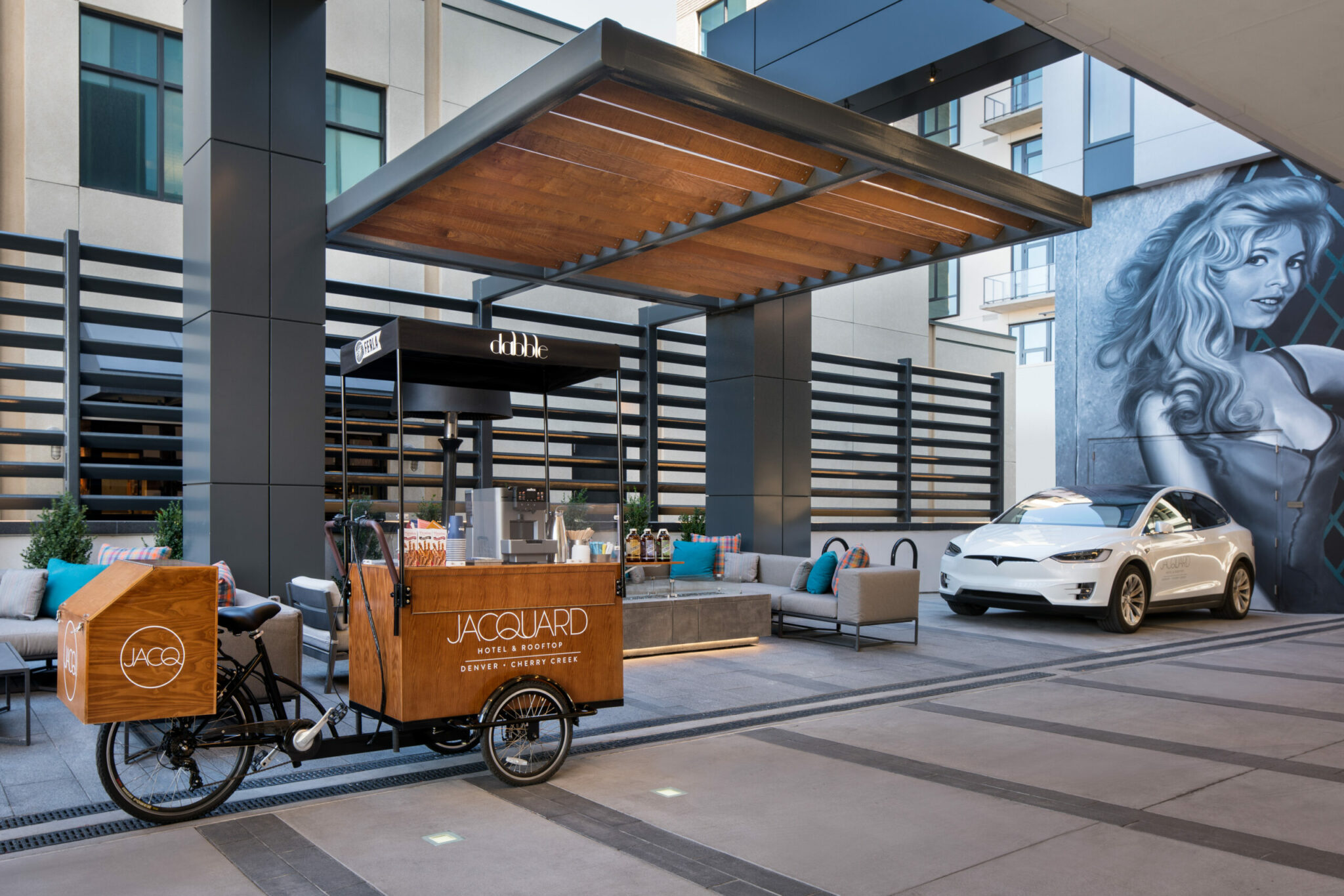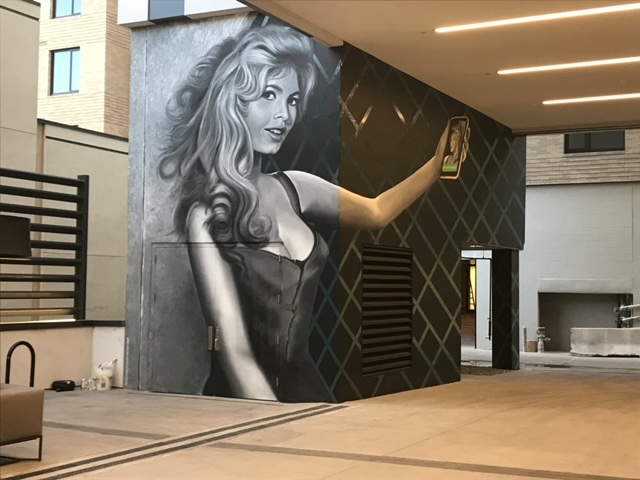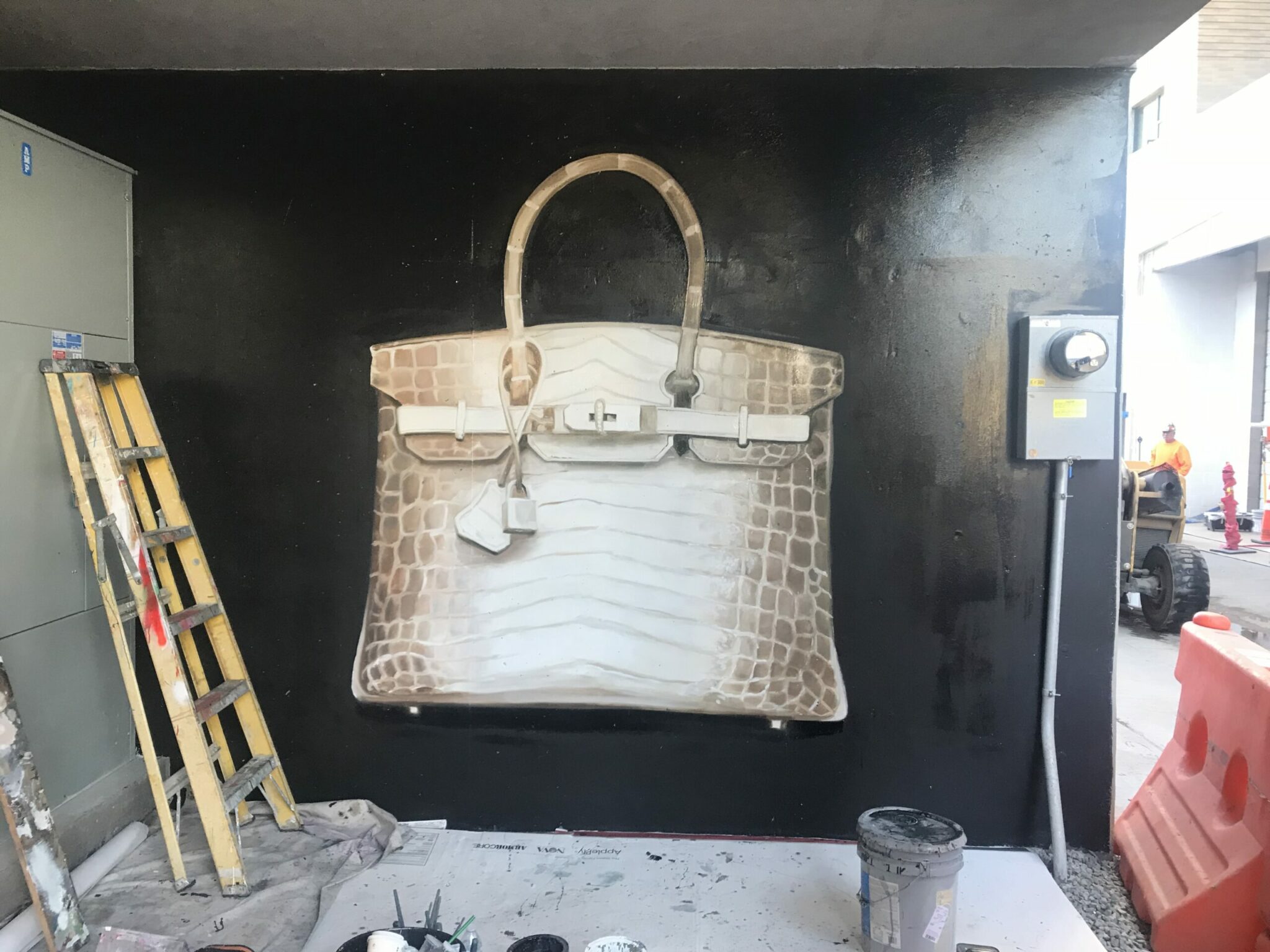 What are you doing lately?
My bread and butter is advertising. I just did a project in Los Angeles on the wall next to the Pantages Theater for the latest Call of Duty game. I also paint a lot of dogs. I can paint anything, but that's what I enjoy. I recently did a project in RiNo. The interaction between humans and dogs has always fascinated me. They're our best friends and they tend to hold such a special place in our hearts. I love focusing on the details and color of fur, eyes and wrinkles on dogs. I find them as I go for inspiration and if I don't find one then I'll paint one of my own dogs. I like to brainstorm with people involved and come up with something that lasts.
_
Well, Brigitte Bardot is no dog, but it's guaranteed that she's built or, in this case, painted to last. And Cherry Creek North is more gorgeous because of it.