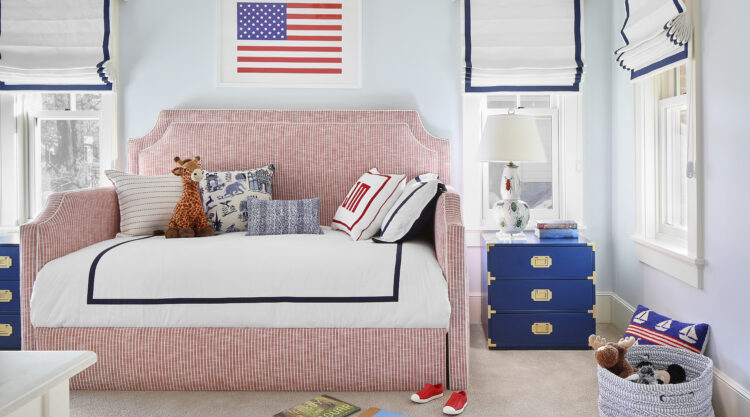 Home
A Colorful Family Haven
Words by Betsy Marr
 

|

 

Interior Design : Jess Knauf

 

|

 

Photos: Susie Brenner | Styling: Natalie Warady

They say you attract what you exude, and for Denver-based designer Jess Knauf, this certainly rang true with clients Andy and Erin Miller. Knauf, known for her undeniably east coast aesthetic, realized instantly that she and the Millers were a match made in design heaven. The couple both attended college on the east coast before settling in Denver, inspiring a classic design sensibility.  When the perfect Denver home hit the market, the Millers snapped it up knowing that it was the ideal space to create a family home with east coast influences. With Knauf's help, the homeowners took an already beautifully renovated historic brick home and gave it their own brand of classic, colorful charm.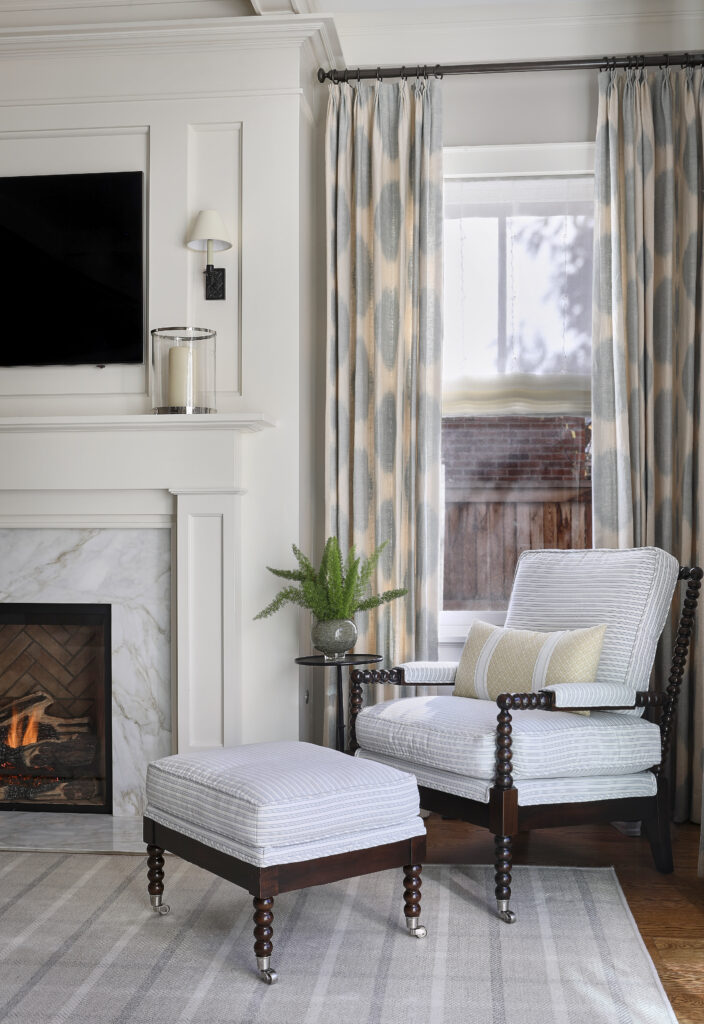 Because the home was essentially a new build with historic bones, the homeowners were able to solely focus on furnishings and décor, avoiding the headaches that so often accompany construction. "The previous owners shared a similar aesthetic, so many of the existing finishes and even some of the window coverings remained intact. We had a beautiful canvas from which to work," Knauf explains. 
For the homeowners, creating a space that was beautiful yet functional for their young family was paramount. "The family is traditional with a twist. I would describe their style as fresh. Classic, but not stuffy," Knauf explains. For Knauf, the emphasis was on procuring furniture, lighting, and décor that aligned with the home's classic design elements. "With two little ones at home (ages 4 and 7), we focused on selecting furniture and fabrics that are as lifestyle-proof as possible," Knauf reveals. Yet kid-friendly doesn't have to mean sacrificing style or quality. In fact, for Knauf it is just the opposite. "We didn't want to dumb anything down just because they have kids, so we focused on high quality performance upholstery as the foundation of most rooms."
Together with the Millers, Knauf selected pieces that will last a lifetime. Clean lines and timeless color palettes were the cornerstone of the design plan. From there, Knauf brought in layers of pattern and texture with rich fabrics, gorgeous painted (and wipeable) accent furniture, and durable wallcoverings. "We had a lot of fun mixing traditional fabrics like British chintz, with cool, casual Indian block prints. We even had the wallpaper treated with a water-resistant finish prior to install. Nothing is 100% kid-proof, but we came extremely close," she laughs. 
In the breakfast nook, which the designer deems her favorite space in the home, Knauf created a custom banquette with pops of color by way of pillows covered in performance fabrics, and a unique chandelier trimmed in authentic seashells – a nod to the time the Miller's time on the idyllic east coast beaches. "I love the kitchen banquette! It has become a hub for family meals, crafts, and homework. It's such a cheerful space!"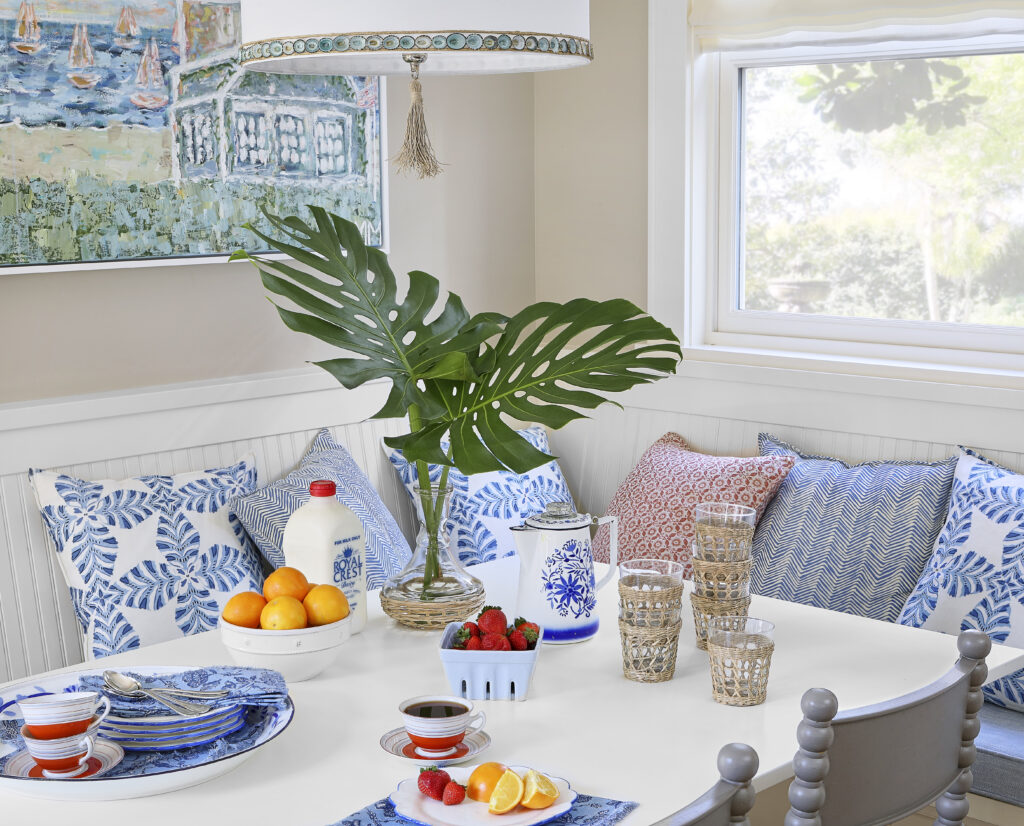 Featured Image, at Top: A boy's bedroom with an updated Americana palette is both playful and classic. Daybed: Liven Up Design; Daybed fabric: Thibaut, Bayside Stripe, Cranberry (Egg & Dart); Window coverings: World Linen with Samuel & Sons Grosgrain trim; Campaign side tables: Target; Bug lamp, Avala; Bed Pillows: The Brass Bed