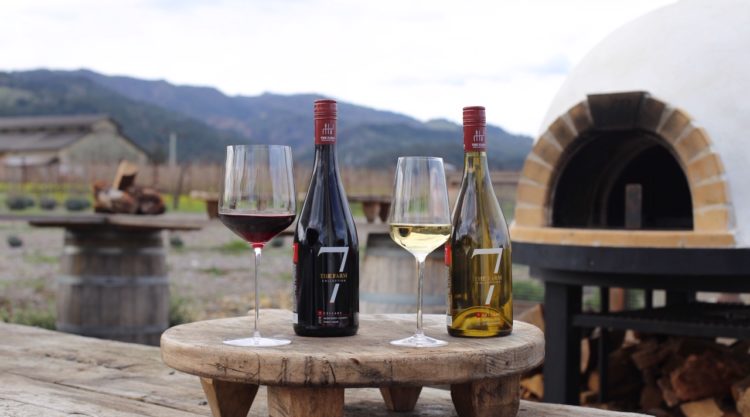 Dining
Uncorked with John Elway
John Elway needs a drink. The Broncos just won. It's an anniversary. A birthday. A holiday. An especially delicious meal. Whatever the event, one of the greatest quarterbacks to ever walk the planet has plenty of reasons to celebrate and just as many options, but his favorite target of late is his wine. And when we say, "his wine," we mean his wine – 7Cellars. We uncorked a bottle with this living legend and got down to business about all aspects of his business, including 7Cellars' newest release, The Farm Collection.
Why wine? Why not whiskey or tequila?
Wine is something that is closely tied to food, more than any spirit. With the success of my restaurants, I thought the two blended together nicely. Additionally, my children were drinking more wine as they got older, and it was a great conduit for us to connect and communicate.
You're a perfectionist. A competitor. What measures did you take to ensure that 7Cellars, and of course The Farm Collection, was in keeping with your reputation and career path?
That's true. If I'm going to associate my family name with a brand or a company, then I do want it to be a positive association, and of the highest quality. We ensured this by initially connecting with a great wine maker in Rob Mondavi, Jr. His history, knowledge and reputation in wine was unparalleled.
How did a meeting and eventual partnership play out with Rob Mondavi, Jr.?
It was facilitated by our partner, OneHope wines. Rob listened to our vision of what we wanted to create. Similarly, we respected his story and values and ultimately what he represents. It has been a great partnership.
What are your favorite dishes to pair with your Pinot Noir, Cabernet Sauvignon and Chardonnay, respectively?
I typically drink the Cabernet with my favorite steak…a bone-in ribeye. My friend, Craig Andrisen, is my Pinot Noir connoisseur, so he tells me (and everyone else) what goes with Pinot. In my case, he tells me that I like it with pasta and red sauce, and I tend to agree with him. As for the Chardonnay, I'm trying to eat more fish now, so I enjoy them together. Like many people, I do like the Chardonnay chilled on a warm day because it's crisp and refreshing.
Stanford holds a special place in your heart. Was it a no brainer to create a collection of wine with The Farm that pays homage to your college days?
Stanford was an instrumental piece of my formative years. The friendships I made there, and the experiences I had there, are irreplaceable. So, when we discussed our first collection outside the Elway Reserve, it was the first thought that came to mind. I believe the wines are as special as the place itself.
Have you ever thought about the parallels between football and wine? The patience, the focus, and the hard work required that leads to a great glass of wine or a big win on Sunday against the Raiders?
I'm not sure that I drew that exact parallel, but there's no question that there are similarities in their respective processes. For instance, both football and wine are methodical, time-consuming processes. The Broncos don't just show up on Sundays and win games, no more than the wine just shows up on your table and tastes great. The steps necessary to be great in each are mired in many details. Both have numerous people behind the scenes who impact their success. Both face unaccounted obstacles throughout. And finally, both are helped by a little good fortune along the way.