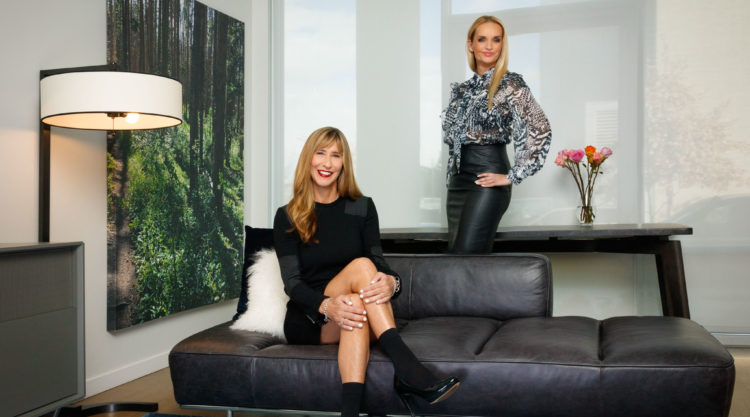 Culture
The Dating Scene in 2021
Do you remember the song "Lookin' For Love" by Johnny Lee?
It hit number one on Billboard's Hot Country Songs and number five on Billboard's Hot 100 back in 1980. It was part of the movie soundtrack for Urban Cowboy with John Travolta and Debra Winger, and Eddie Murphy spoofed it as Buckwheat from The Little Rascals when he sang "Wookin' Pa Nub" on Saturday Night Live.
The lyrics would imply lots of hard work and bad luck in attempting to finding that special someone…
I was lookin' for love in all the wrong places
Lookin' for love in too many faces
Searchin' their eyes
Lookin' for traces of what I'm dreaming of
Hoping to find a friend and lover
I'll bless the day I discover
Another heart lookin' for love
Those who have been looking for love in Cherry Creek wish they had the opportunity to see "too many faces" last year. 2020 was a nefarious third wheel for everyone looking for that elusive soulmate.
So, how bad was it last year and what does 2021 look like for a resounding return to the dating scene?
Who better to get the 411 about the 80206 than a couple of respected authorities on the subject?
We sat down with Kris Kenny and Paulina Szafranski of Kris Kenny Connections, a first-class matchmaking service in Colorado now in its 18th year of playing Cupid, and tried to get to the bottom of how singles can come out on top in 2021.
What did COVID do to the dating scene in 2020?
Kris: It taught me a lot. What I did with my existing clients is that I made it more about what their comfort level was. A majority wanted to go on hold and pause all dates. In the month of May, I ramped back up with activities like walks in the park, coffee dates, and a handful of virtual dates. Summer was full outings like outdoor patios at places in Cherry Creek like Hapa Sushi and Quality Italian.
How do you see 2021 shaping up? Should we expect to see a big rebound in the dating world?
Paulina: I think most people, at least those that we're working with, are saying, "I can't afford to not find love." People are refocusing their priorities. Resources for people on their own can be very limited, so I see things resuming in steps. Our clients want live interaction, so places like picnics in the park, the zoo, restaurants with outdoor heaters, skiing, ice skating, and museums are just some of the fun, outside-the-box ideas that show the level of commitment that the Kris Kenny clientele are immersing themselves in.
Kris: There are a lot of people who were single and alone during COVID, and in a very lonely place. We're finding ourselves very busy with people reaching out to us because they want to find someone special this year. They're positive. They're eager. Even if it looks a little bit different right now, that's alright. Our clients are patient and they want the time spent on dates to be high quality. They want to make sure that they're being matched with someone who aligns with them. Also, warmer weather will open things up. Our clients are very active outdoors.
For those of us with significant others, I had to ask Kris and Paulina about some fun ideas for Valentine's Day, which is just around the corner. They know their stuff. Ideas ranged from ice skating in Evergreen, snowshoeing, skiing and window shopping in Cherry Creek to cooking a recipe together and creating some artwork to memorialize the outing.
What advice do you give singles out there who might think dating is going to be challenging again this year? 
Paulina: I would remind them that everyone was basically in the same situation last year, and that it was a time to reflect and reprioritize how important relationships are in our lives. We're just starting February of 2021, and everyone has the opportunity to decide how amazing 2021 will be. I always advise that if you are single looking for love, always "show up," which means a happy mindset and somewhat put together, even when you are just running errands or leaving a fitness class. I have a friend who met her love leaving her Fierce 45 Pilates class at 7 am. When you are meant to meet your soulmate, you will, so be somewhat prepared every time you leave the house. That positive energy from a place of abundance attracts the same energy back, making you stand out even in the most mundane location. Also, use all of your resources. It's a numbers game. The more quality people you go on dates with, the better your chances of finding love faster! My other piece of love advice is that no matter how much you want a relationship, do not come off as needy. It comes off as desperate, not exciting.

Kris, you've been doing this for nearly 20 years. What is it about this job that you love so much? Why have you committed yourself to playing Cupid?

Kris: I am very fortunate to have owned Kris Kenny Connections for so many years. I started the company in 2002 when the dating/matchmaking industry was very new.  Right after 9/11, I started working for one of the few dating services in town and knew right away that this was my calling. I love getting to know a new client, finding out their likes, dislikes, lifetime goals and what really makes them tick. That's when I can start "the magic," and match them with compatible people. I truly care about my clients, and my goal is for them to find that someone special. There is a strong comfort level knowing we have an authentic relationship with our clients.  I have seen the industry go through so much since 2002 and dating is a totally different animal.  It is an amazing feeling to have found love for so many Coloradans, resulting in over 100 marriages and many more madly in love. Children have come into this world because of KKC and I feel so blessed. I don't see myself doing anything else.
You've mentioned that Cherry Creek is where Kris' clients eat, drink and play. How do you include Cherry Creek in your clients' dates?
Paulina: We've set up outings at SoulCycle, brunch at Quality Italian, happy hour at Le Bilboquet, grabbing a coffee or tea at Aviano and strolling through all the beautiful boutiques and high end furniture stores. Our clients love HW Home, Room and Board and Restoration Hardware.  For dating wardrobe needs, Kris has always sent male clients to see Craig Andrisen at Andrisen Morton and female clients to see Timothy at Garbarini.
*For more on how Kris and Paulina can help you with your love life with a service that includes, among other things, privacy, confidentiality, criminal background checks, divorce decree verifications, and constant communication, visit them at kriskennyconnections.com.