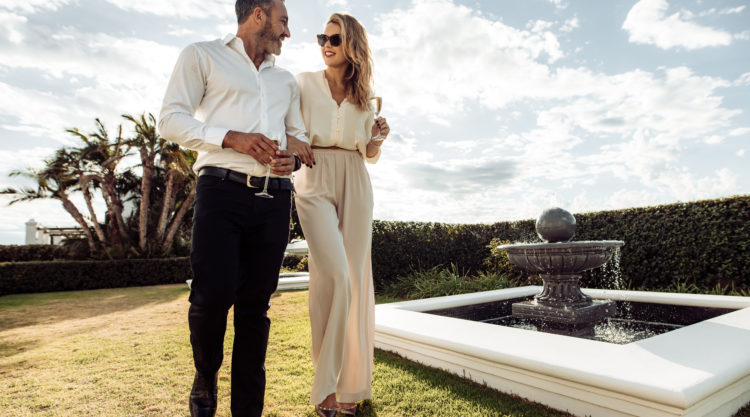 Events
Match Point
With the holidays right around the corner, there's no better time to take the leap and find the love of your life. Unfortunately, bar hopping and dating apps typically don't deliver the quality of individuals that today's smart, savvy and successful singles are seeking. Enter the ladies of Kris Kenny Connections – Denver's leading professional matchmaking service. 
We sat down with Vice President Paulina Szafranski and Founder/President Kris Kenny to find out just how their service works for those who may not be ready (or able) to invest in the company's traditional services. 
__
One of the most popular questions we get is, "Can I be matched with the paying members if I can't invest in a membership right now?" The answer is yes! Our job is to match our paying members with as many quality dates as possible during their membership, so a healthy database of paying and free members is crucial to that. We love when we get new submission forms from women and men that want to go out on dates with our paying members.
Here's how it works…we have new members interested in a free membership fill out a submission form on our website and review it. If we think the potential members match with our existing paying members we approve the application and add them to our database. We then set up a time to meet them in person to get to know them better in a real life setting. The only cost is a mandatory background check for $43 that all of our members must pass, which is paid directly to a professional third party screening service.
Once everything is approved we start sending the new members profiles of our paying members that we think are a good match. Each member receives a picture or two, a short biography, and activities the members enjoy. Once we confirm it is a mutual match we set up a fun date, usually somewhere in Cherry Creek.
Free members go out as often as they match with our paying members, yet there are are no guarantees as to how many dates they will go on. Another big difference with a free membership is that we never match free members with other free members, so the best option is to get a paid membership which ensures the most matches in our database, as well as a minimum number of in-person introductions.
To learn more about Kris, Paulina and Kris Kenny Connections, read our feature article here. To get started or to contact Kris and Paulina, visit…
kriskennyconnections.com
303.295.3127
kris@kriskennyconnections.com or paulina@kriskennyconnections.com