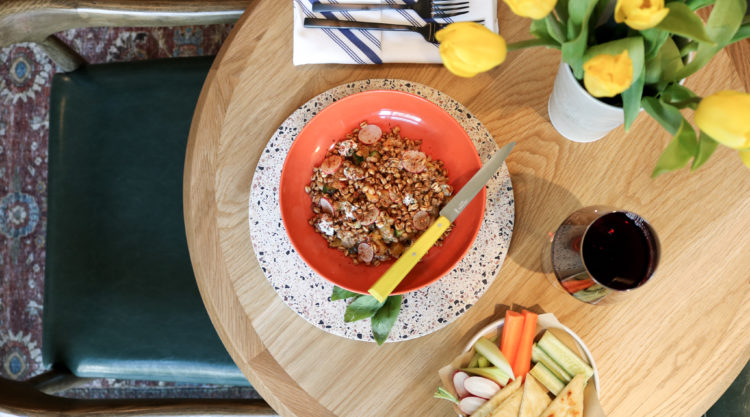 Dining
Local Jones
IT TOOK A MERE TWO WORDS FOR LOCAL JONES TO VAULT TO THE TOP OF OUR BEST NEW RESTAURANTS LIST.  CROISSANTS IN-HOUSE.
Leave it to a North Carolina native who's classically French trained to trigger our mouth to water out of the gate. Chef Josh Sutcliff, who has run elite kitchens in restaurant royalty hubs like San Francisco and, most recently, in Dallas, finds himself at the helm of Halcyon's new signature eatery, Local Jones, and the timing is perfect. In a neighborhood brimming with food aficionados who've been bouncing off their respective walls as of late, getting out of the house for an unforgettable feeding is just what Dr. Anthony Fauci should be ordering.
And that's precisely why Sutcliff and his crew are here.
"We want people to feel like they're coming into a nice house. We want them to get to know me, the manager and the servers – a truly comfortable place for diners."
How do you that?
For starters, Sutcliff will make visits to the dining room (masked and maintaining a safe distance from patrons and staff), ensuring folks are enjoying themselves. He'll be running food frequently – something rare for a chef to do – because he'd like to be part of the whole experience as much as possible.
He's not your ordinary chef, and the menu will attest to that. The new American cuisine will feature simple profiles with premium ingredients and flawless execution. "We're not trying to muddle any flavors," Sutcliff explains. "We want things to be true and let the ingredients shine with light, fresh, vibrant tastes. I want our food to be relevant and similar to things that our guests know. They shouldn't have to read an encyclopedia when they look at our menu."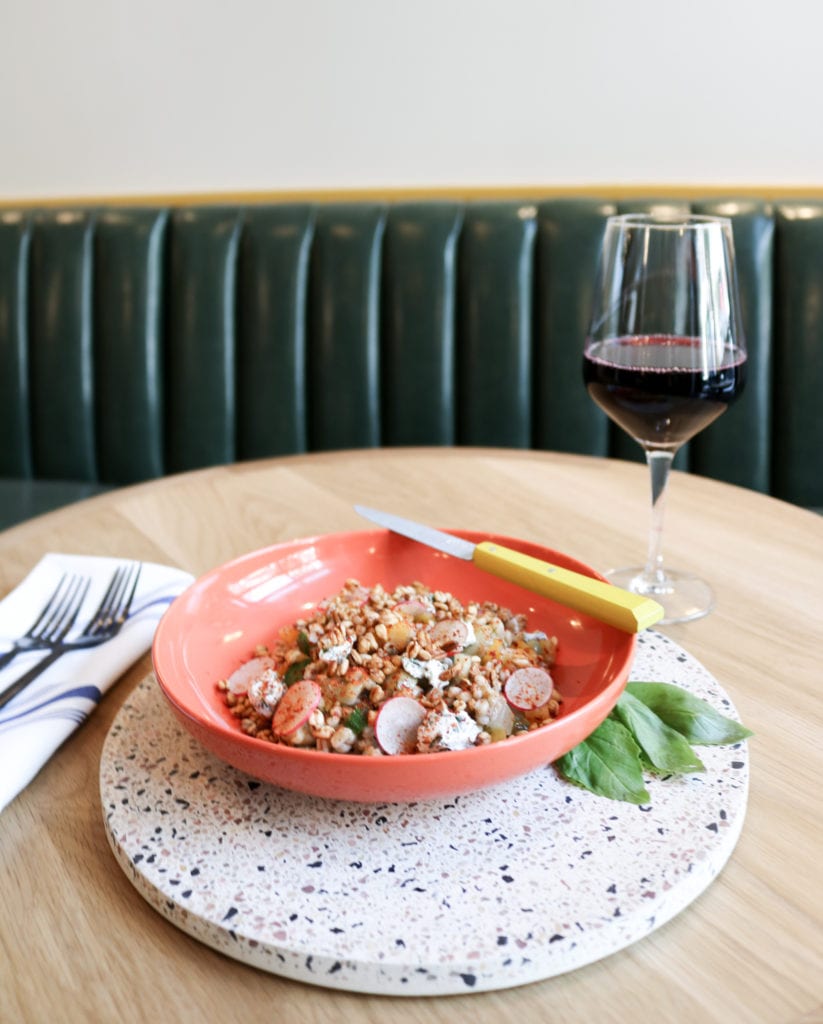 When you do look at the menu, whether it's for breakfast, lunch, dinner, or a soon-to-be-launched weekend brunch, Sutcliff's intentions are to make you want to come back for more. Eggs, proteins, breakfast burritos, homemade yogurt, gluten-free pancakes and the aforementioned in-house croissants are all at your beck and call in the morning.
Dinner, however, is where Chef's eyes really light up.
Local Colorado farmers and ranchers will be paramount in the restaurant's eye-popping dishes highlighting the likes of steak, beef, lamb, pork and elk. However, when asked about what items have him particularly enthusiastic, there were two others that stood out to Sutcliff. "My Colorado trout 'schnitzel' is something I'm personally excited about. We're not beating and pounding it, but we'll butterfly out the trout, take the head off, take the bones out, leave the tail on, bread it, deep fry it, and serve it on a potato gribiche with herbs, lemon and a beautiful cucumber salad. This dish will speak to what we do at Local Jones.  It's about the trout and these beautiful ingredients. Simple but elevated."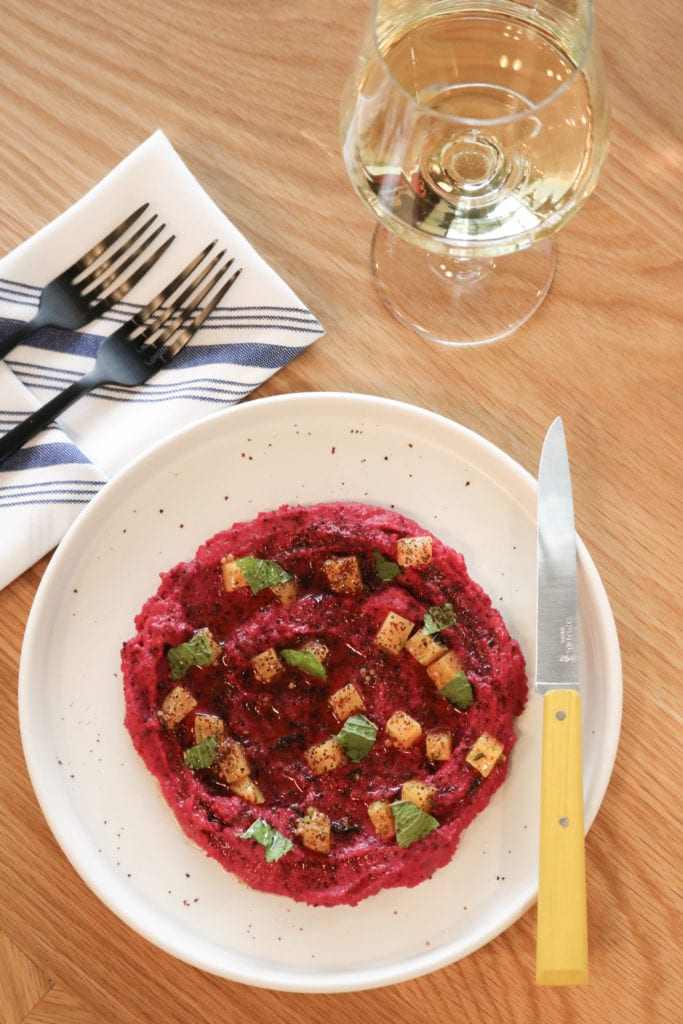 The other anticipated course is Sutcliff's Caesar Salad. "People like to eat Caesar Salad when they go out, and we want to be able to offer that with our spin on it," he says with a smile. "Kale, arugula, mizuna and watercress, dressed in a Caesar dressing with parmesan cheese, croutons and fresh tarragon. It's a nod to a classic, but with my little touch."
With Denver's restaurant scene positioned in the upper echelon nationally, Sutcliff knows where Local Jones' game needs to be. "The food scene here has really popped. I think it's on the edge of being in the conversation with San Francisco, Los Angeles and New York. All I can do is continue to do what these notable Denver chefs have been doing. We're going to build a great restaurant here and it's going to be in Cherry Creek for a very long time."
Which means a whole lot of those in-house croissants.
Visit Local Jones at Halycon, a hotel in Cherry Creek. 
More via localjones.com | @localjones