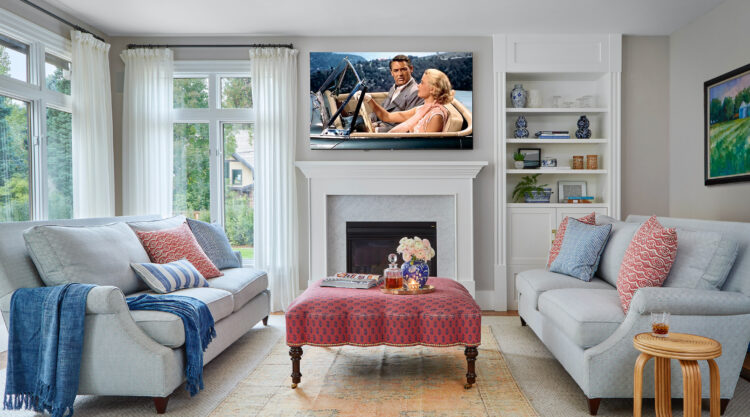 Home
Homecoming
When a Colorado couple found their dream neighborhood – the bucolic enclave of Old Cherry Hills – they knew it was the ideal place to raise their four young children. The home, on the other hand, needed considerable updates. They soon enlisted the help of Denver-based designer Jess Knauf, who along with architect Todd Remington and builder Brad Manley (Element Custom Builders), gave new life to the 1990s Mediterranean style abode. "The home itself was incredibly well done, it simply needed a facelift to function for the family, whose children range from ages five to 12," explains Knauf. All the home's existing rooms were touched and infused with a classic Americana aesthetic – one reminiscent of the designer's timeless signature style. "We wanted to utilize furnishings and finishes that will look as good in 10 years as they do today." With this edict in mind, Knauf created sophisticated, family-friendly spaces that could withstand the trappings of everyday life.
The team also altered the footprint of the residence, adding a second-floor primary suite (the former first floor primary became guest quarters), additional children's bedroom and bathroom, and a much-needed home office space. These thoughtful changes allowed each child to have their own bedroom, with mom and dad nearby.
"The primary bedroom turned into a true haven for the homeowners," Knauf says. "It is such a serene, elegant space for them to unwind. The en suite bathroom has an incredible soaking tub, and the spacious closet even has a beverage center for wine and cocktails!"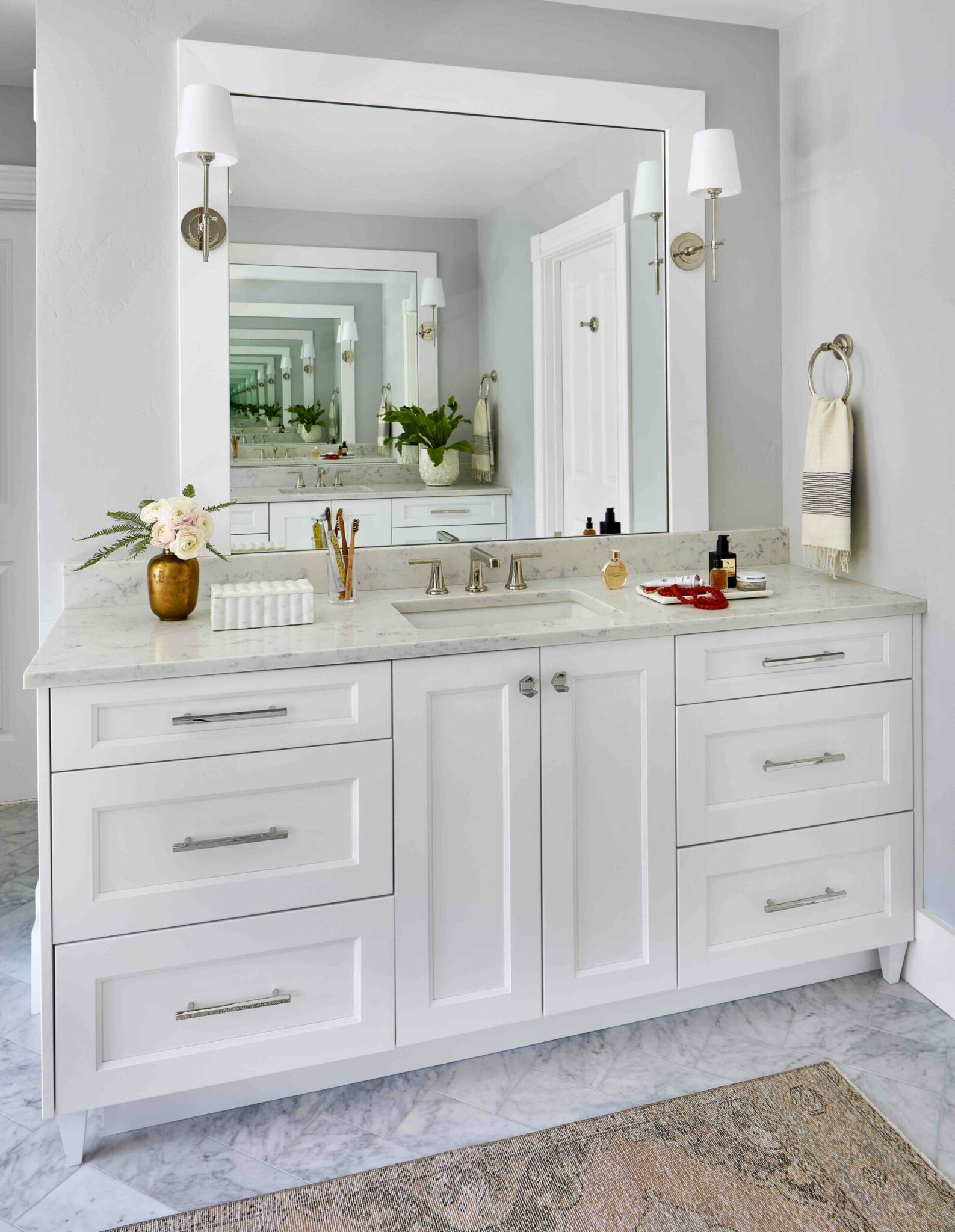 Also on the second floor, the team created a family "charging station" where each child (and adult) has a space of their own for the likes of tablets, phones, and laptops, keeping them organized and ready for the day ahead. Naturally, the area is equal parts form and function, with outlets hidden by beautiful custom cabinetry and accented with open shelving and a vibrant wallcovering by Schumacher.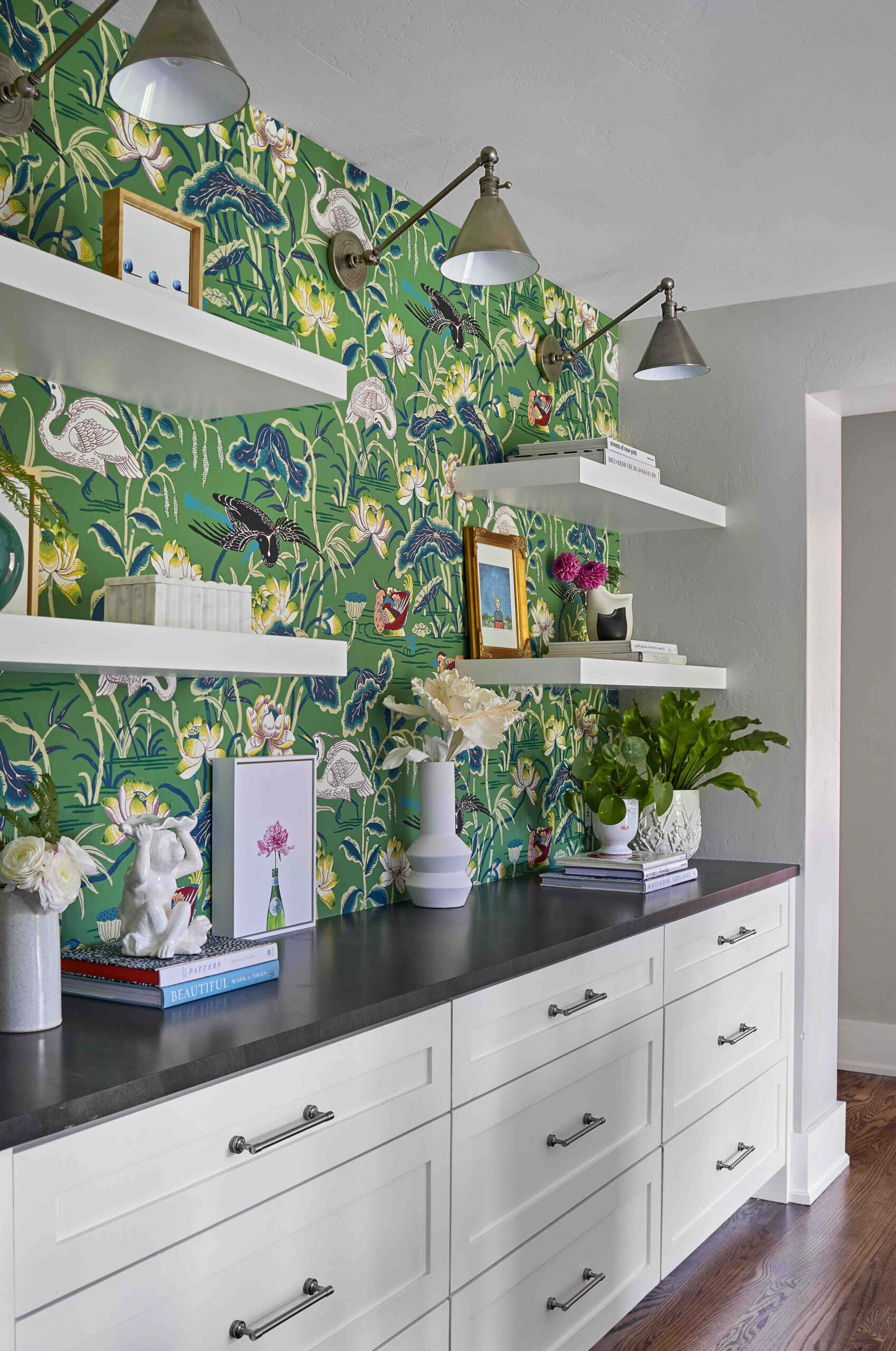 Downstairs, a stylish mudroom was built to house the likes of backpacks, lacrosse gear, and the many items that active children amass. Custom cabinetry was once again designed for both utility and beauty, with detailed millwork and striking yet durable fabrics in shades of blue highlighting the space.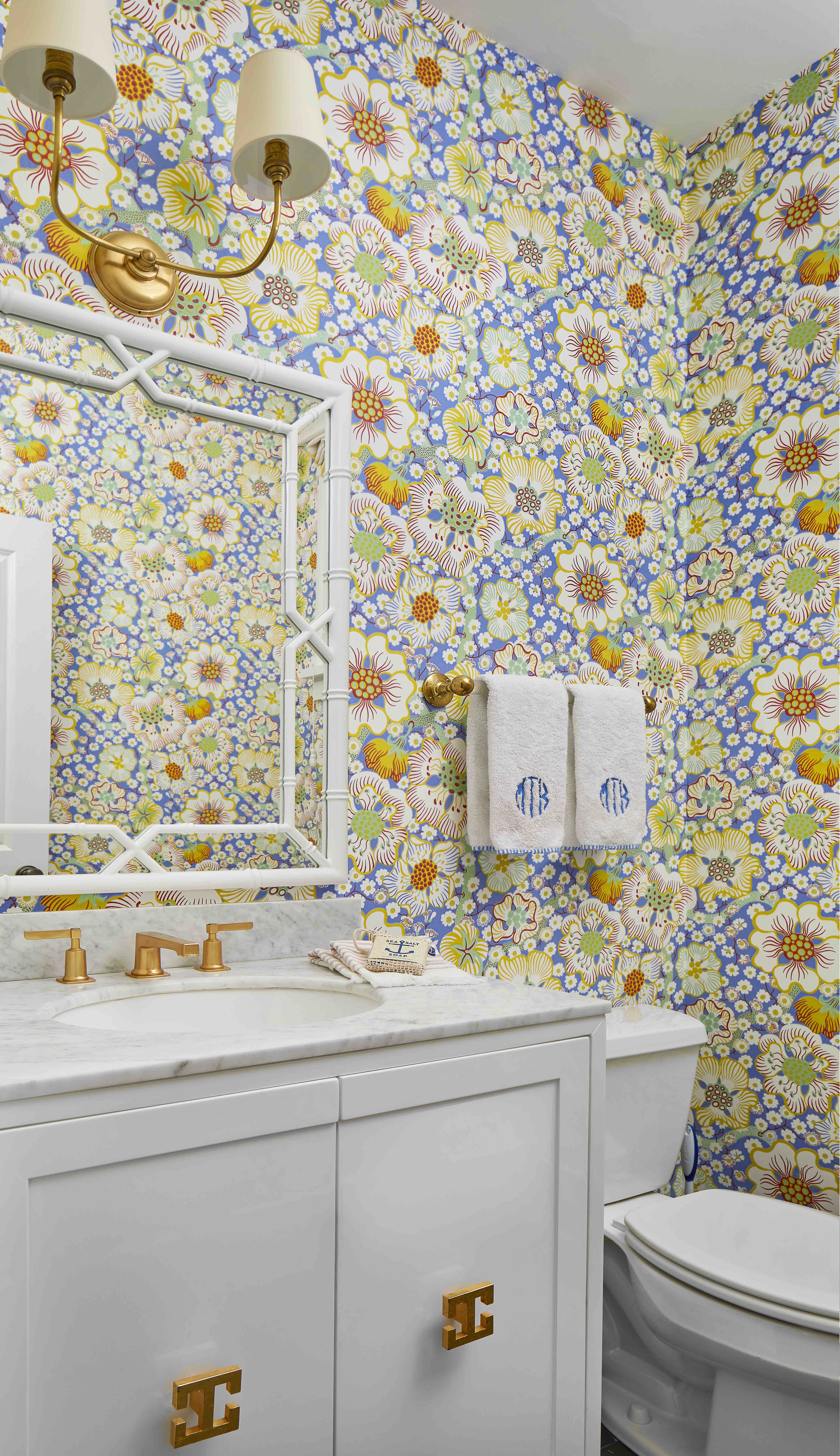 "Being able to reimagine this residence into something that would not only look good but would also function well for the busy homeowners and their children was incredibly rewarding," Knauf finishes. "Far too often, we sacrifice form for function, and vice versa. This home is the perfect balance of beauty and livability and will provide a warm, welcoming canvas for family memories that will last a lifetime."